Community News
Chamber ALX Releases Names of 2022 40 Under 40 Honorees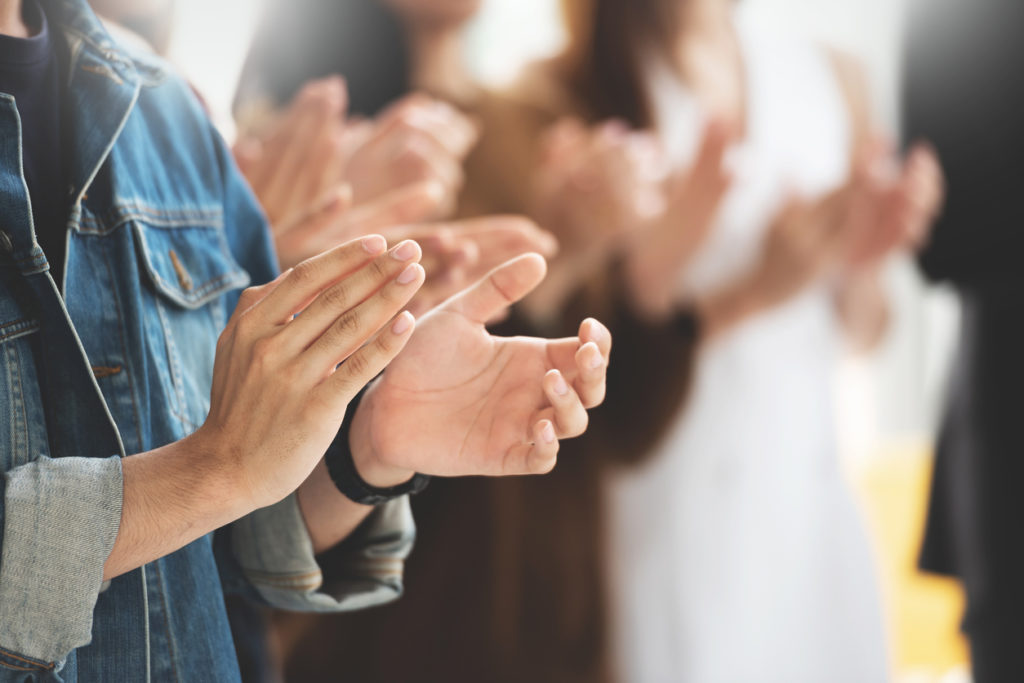 ALEXANDRIA, VA – The Chamber ALX is proud to announce the 2022 40 Under 40 honorees. According to an email from the organization, "Each honoree was selected for their professional accomplishments, scholastic achievement, community impact, and personal story."
The honorees are:
Danielle Kristen Anderson, HomeGrown Restaurant Group
Maura O'Connor Burchette, Monday's Child
Macy Cheeks, DCI Consulting Group, Inc.
Elyse Cosgrove, Torch Pictures
Jessy Cuddy, Communities in Schools
Justin W. Curcio, Esq., Curcio Law
Allison Goodhart DeShuttle, The Goodhart Group
Patrick Eze, City of Alexandria
Dominique Fikar, Loan Signing Agent
Shenise Foster, Department of the Army
Ryan Fowler, Boundary Companies
Amy Friedlander, EYA
Dr. Margaret Gloria, Goodwin House
Elijah Walter Griffin, Sr., Griffin Vision Photography
Jamie Hamilton, RN, MBA, CareDx Virginia
Katherine D. Harbour, Alexandria City High School Student (youth honoree)
Kara Nicole Hershorin, George Washington's Mount Vernon
Jasmine L. Leonard, MPH, CareFirst BlueCross BlueShield
Elizabeth M. Mako, Capital City Nurses
Mario D. Meja, Democracy Federal Credit Union
Sydney Mills Farhang, Running Strong for American Indian Youth
Elisa Mondragon, Alexandria Housing Development Corporation
Bryan Montgomery, Coldwell Banker Realty
Crystal Mosser Anderson, VIP Alexandria Magazine
Amanda O'Connor, Skill Builders LLC
Leigh St. Clair Poole, Speech of Cake, Inc. & Alexandria Country Day School
David President, Jr., Alexandria Hilton Old Town
Warren Quirett, Episcopal High School
Sylvia Rahim, Alexandria City High School Student (youth honoree)
Lauren G. Riley, Walsh, Colucci, Lubeley & Walsh, PC
Heather Rosner, Alexandria City Public Schools
Sean A. Sherlock, Esq., King, Campbell, Poretz & Mitchell, PLLC
Jennifer Soss, Brandywine Living at Alexandria
Thomas Sullivan, Building Momentum
Meronne Teklu, Deloitte Consulting LLP
Joshua Turner, Alexandria Fire Department & Alexandria Firefighter, Inc.
Katherine Waynick, IntraFi Network
Patrick Weeks, Sonder
Sharon Wildberger, TTR Sotheby's International Realty
Zachary Wotherspoon, Inova Alexandria Hospital
Zoe Ruolin Yang, CPA, International Association for Dental Research
Jason Yates, Jr., Yates Service, Inc.
The awards ceremony, presented by Patterson Group, will take place July 21 For tickets and more info, visit thechamberalx.com/event/40-40.
This article has been updated.
HomeAid Northern Virginia Hosting Diaper Drive for Families in Need