Arts
King Street Art Gallery Galactic Panther Opens Summer Exhibit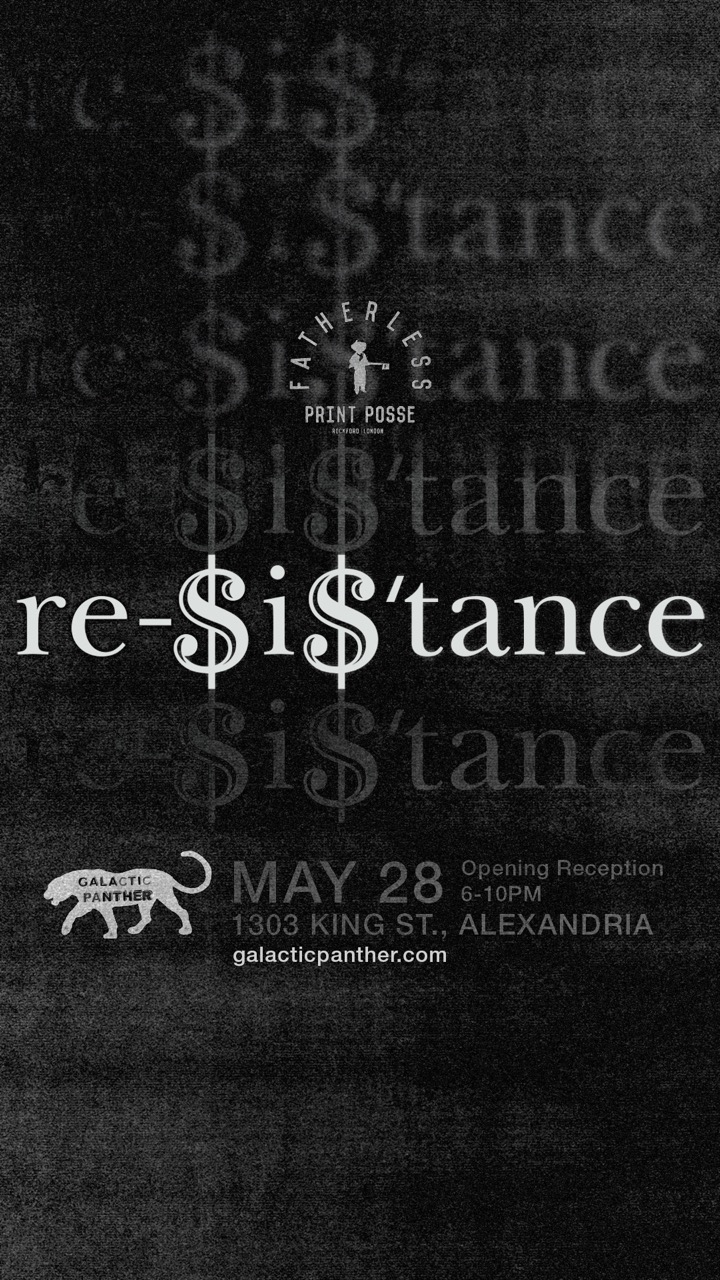 ALEXANDRIA, VA–Galactic Panther gallery will host an opening reception for its newest exhibit "RESIST" by Fatherless on May 28th from 6-10pm. 1303 King Street.
Fatherless is a print collective from Rockford, Illinois, that started in 2010. They have gained international attention with their print, installation, and commission work using a lurid palette and bold graphic sense. The members operate as a unit, collaborating freely with each other's ideas and imagery. This process does not reveal any individual artist or "father" but rather an amalgam of the whole. Each piece is a one off monoprint that will never be repeated.
The collective power of the four individuals allows for a wide range of ambitious projects that satirizes what they see as "our consumer driven, media saturated, disposable culture." Artists consist of Javier Jimenez, Greg Lang, Dave Menard, and Ben Rider (UK).
The artists will be present at the opening which will be locally catered and feature live music. This event is free and open to the public. With over 50 local, national, and international contemporary visionary artists, this is a great opportunity to stop in and pick up a fun gift, have a snack, & dance!
Additional upcoming events at Galactic Panther include:
Panther Party Art Workshops: Thursdays, 12:30pm & 5:30pm; Sundays, 12:00pm & 3:30pm
Conscious Gatherings & Open Mic: every other Sunday, 6:30pm
Comedy: Wednesdays & Fridays, 9pm
From day one a portion of all sales from Galactic Panther has supported non-profits who offer food security for those in need.
Galactic Panther is open Thursday and Friday 12:00pm-6:00pm, Saturday and Sunday 12:00pm-7:00pm, and by appointment.
For further information please contact Eli Pollard at [email protected] or visit https://www.galacticpanther.com and find Galactic Panther on Instagram @galactic.panther.
HOT NOW: Chamber ALX Releases Names of 40 Under 40 Honorees