Press Release
Alexandria Celebrating Juneteenth With Concerts, Tours, and More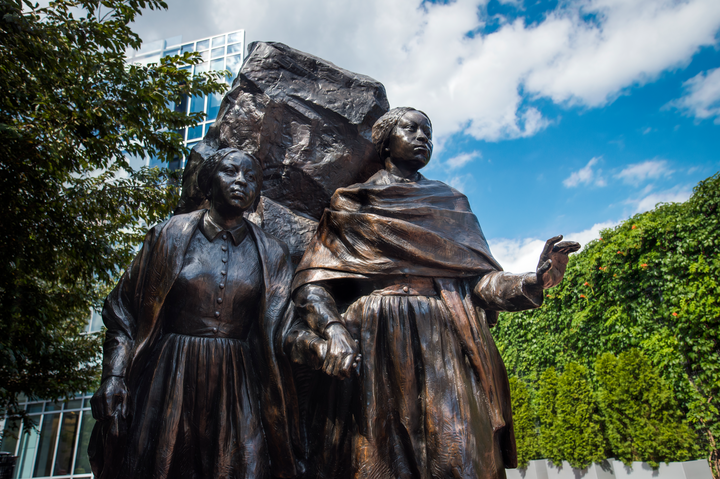 ALEXANDRIA, VA – This June, Alexandria, Virginia, offers a range of ways to honor Juneteenth (June 19th), which marks the day on which enslaved individuals in Galveston, TX, learned that the Emancipation Proclamation had freed them more than two years earlier.
In the days and weeks surrounding Juneteenth, participate in jubilee celebrations including outdoor garden concerts, festive celebrations at Carlyle House and the Torpedo Factory Art Center, enriching historical tours and lectures and more. Plus, reserve an advance ticket to visit the newly reopened Freedom House Museum, with three new exhibitions showcasing Alexandria's Black history and the Black experience in America. Alexandria City Hall will be illuminated in honor of Juneteenth from Thursday, June 16, through Monday morning, June 20. Year-round, Alexandria features a wealth of Black history experiences including historic sites, markers, tours and more. Plus, discover 30 Alexandria Black-owned businesses to support this June and beyond.
Explore more ways to celebrate Juneteenth in Alexandria at VisitAlexandria.com/Juneteenth.
Featured Juneteenth Events
Steps Toward Freedom: A Juneteenth Remembrance
June 16, 2022, at 5 and 6:30 p.m.
Admission: $25 to $45 per person
The Secret Garden at the Rectory, 711 Princess St., Alexandria, VA 22314
703-683-6040
classicalmovements.com/secretgardenconcerts
Exciting artists and a powerful program of beloved spirituals, incredible songs, narration, storytelling and lyrical dance bring to life this new American holiday. After presenting its first Juneteenth concert just a day after Congress voted to make Juneteenth a national holiday, Classical Movements and the Coalition of African Americans in the Performing Arts partner once again to celebrate this day of joy and liberation. Enjoy a Juneteenth cocktail during this performance.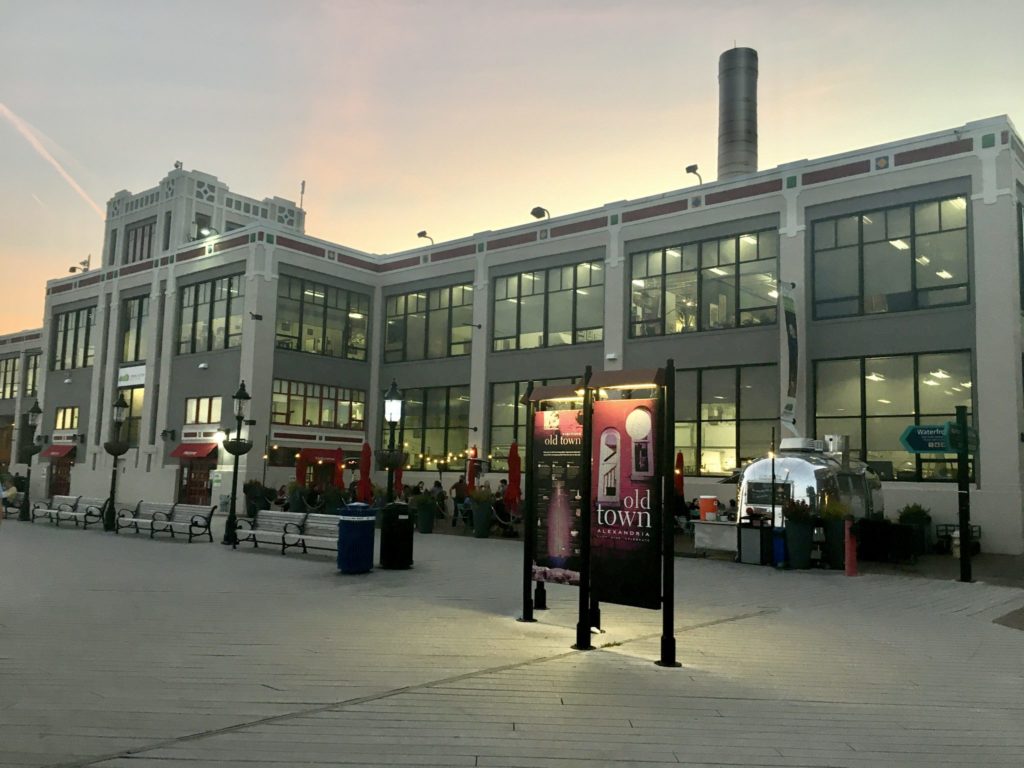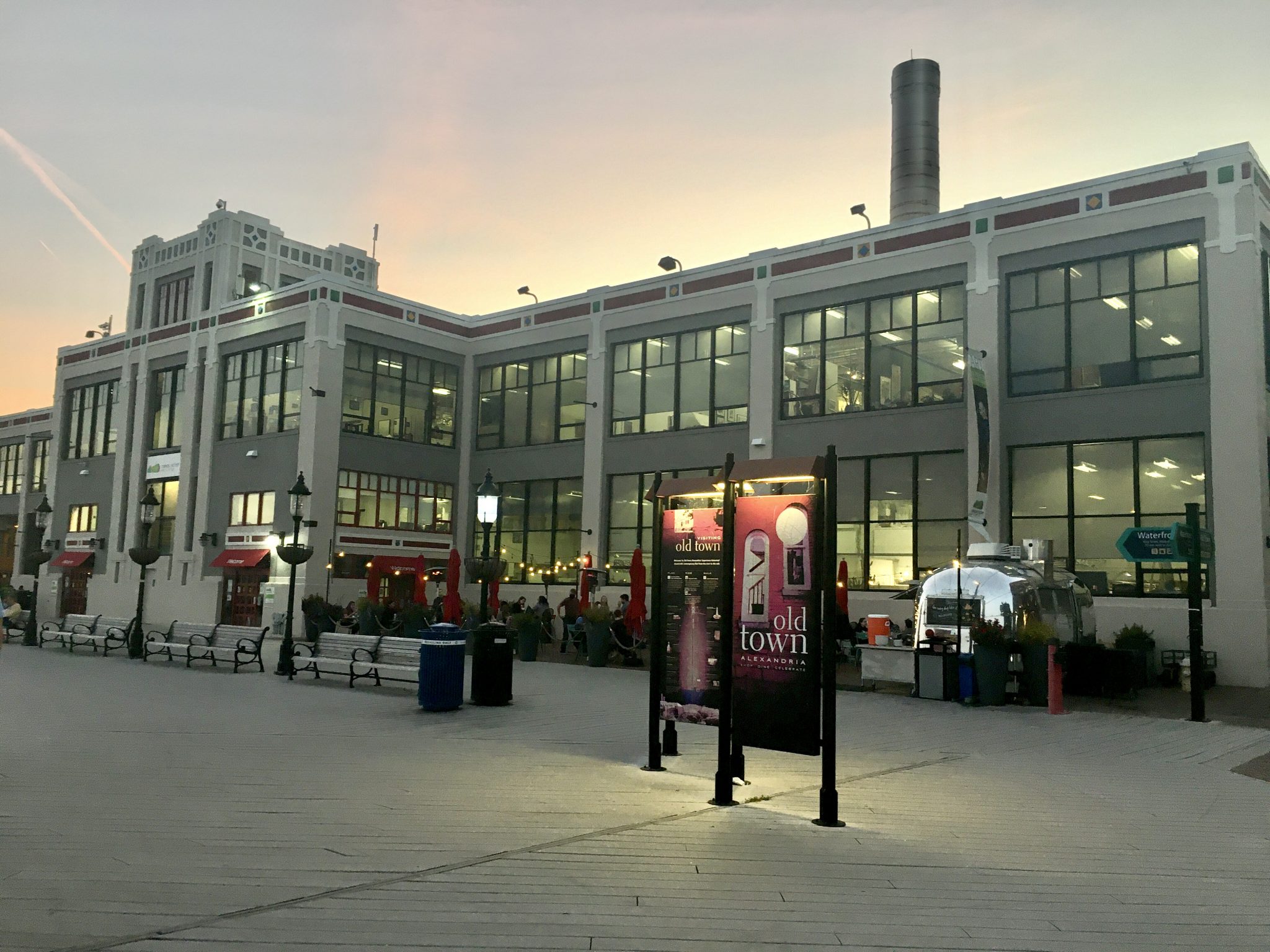 Juneteenth at the Torpedo Factory Art Center
June 19, 2022, from 10 a.m. to 6 p.m.
Admission: Free
Torpedo Factory Art Center, 105 N Union St., Alexandria, VA 22314
703-746-4570
America's second Independence Day is a time to celebrate, reflect and learn about the end of slavery in the United States. It's a celebration of freedom and also an opportunity to deepen our awareness of the nation's legacy of systemic racism and oppression. Join artists at the Art Center for a shared community space in the Grand Hall to create artistic messages with your loved ones.
Juneteenth Celebration at Carlyle House
June 19, 2022, from 12 to 4 p.m.
Admission: Free
Carlyle House, 121 N. Fairfax St., Alexandria, VA 22314
703-549-2997
novaparks.com/parks/carlyle-house-historic-park
Presented in collaboration with C. Alexandria-Bernard Thomas and The Athenaeum, the event will be held outside in the gardens, on the lawn and the tented terrace of the Carlyle House, located in the heart of Old Town. Discover the history of Juneteenth through live music, hands-on activities, art, history and poetry readings. Activities are part of the planned offerings for the day that marks the liberation of Black Americans on June 19, 1865.
The museum is thrilled to host four magnificent poets: The City of Alexandria's newest Poet Laureate, Zeina Azzam as well as Khalil Houston, Simply Sherri and Destinae, the 2020-2021 Youth Poet Laureate of Baltimore. Visitors will have the opportunity to talk with the artists after and in-between performances as well as share their written and/or drawn reactions to the powerful performances. There will be a professional photographer on site to capture free father/child portraits, in celebration of it also being Father's Day. The Athenaeum is offering an African-themed hands-on activity for all ages. There will also be a creative writing workshop presented by Enoch the Poet.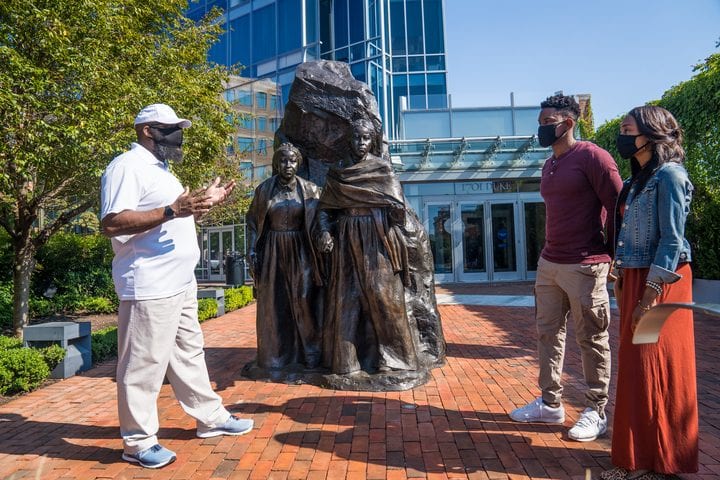 Manumission Tour Company: African American History Bus Tour
June 20, 2022, at 1 and 3 p.m.
Admission: $29 until June 1; $35 after June 1
Meets at the Alexandria Black History Museum, 902 Wythe St., Alexandria, VA 22314
manumissiontours.com
On Monday, June 20, when the Juneteenth holiday is observed, join Manumission Tour Company for a 90-minute African American history bus tour to visit sites around the city such as the Contrabands and Freedmen Cemetery Memorial, the African American Heritage Park, Alfred Street Baptist Church, Barrett Library and more. The tour will leave from the Alexandria Black History Museum at 1 p.m. and 3 p.m. Purchase your seat online.
More Juneteenth Events & Celebrations
Lives Worth Celebrating: Stories of Resilience, Rebellion and Freedom at Lee-Fendall House
June 3 to November 13, 2022
Admission: $7 per person
Lee-Fendall House, 614 Oronoco St., Alexandria, VA 22314
703-548-1789
Explore a timeline of major events related to the history of slavery in the Americas as you learn about legendary African American leaders, stories of self-liberation and family legacies including the descendants of free and enslaved African Americans who worked at the Lee-Fendall House. Part 1: "Freedom" will launch this 3-part exhibit which will delve into stories of rebellion and resilience by enslaved people in America over the next two years.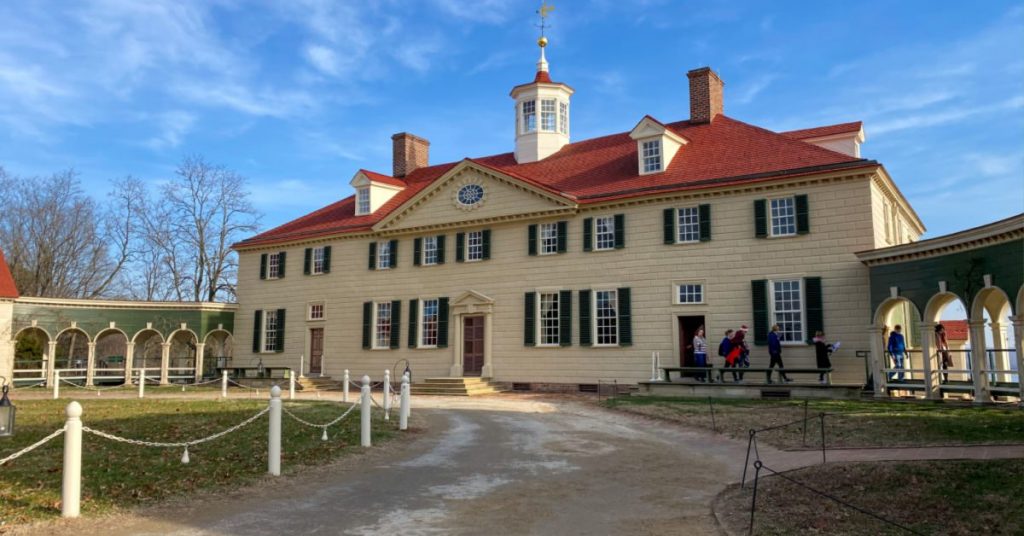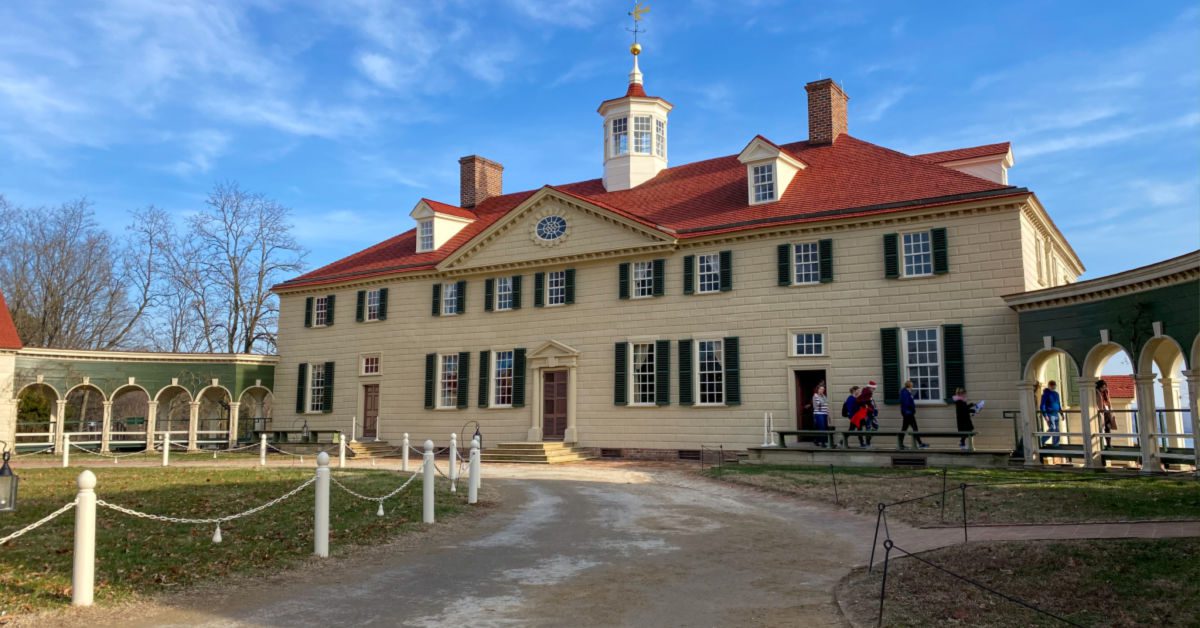 Interpreting the Enslaved People of Mount Vernon
June 3, 2022, at 7 p.m.
Admission: $8 per person
Lee-Fendall House, 614 Oronoco St., Alexandria, VA 22314
703-548-1789
Join in this talk and learn about various ways of interpreting the enslaved people at George Washington's Mount Vernon. Learn about the different techniques, challenges and future goals. The talk will be given by Jeremy Ray, the Director of Interpretation at Mount Vernon.
Reshaping America: Juneteenth and the Changing Definition of What is an American
June 9, 2022, from 6 to 7 p.m.
Admission: Free; registration required
Virtual
alexlibraryva.org
Join the state archivist for the District of Columbia for a lecture in United States history. Juneteenth marked the end of the institution of slavery in America. The end of this institution that fundamentally shaped every aspect of American society opened the door for real societal change. This presentation will discuss how those marginalized in American society during and after slavery have fought to be seen as truly American. Emboldened by the long-awaited success of the Civil Rights Movement in the 1960s, the 1970s saw marginalized groups in America fight for recognition and their place in American society. This presentation will cover the opposition they faced and the lasting legacy of those efforts.
"Tell Me Your Name" Tour at Carlyle House
June 16, 2022, at 5:30 p.m., and July 21, 2022, at 5 p.m.
Admission: $10 per person
Carlyle House, 121 N. Fairfax St., Alexandria, VA 22314
703-549-2997
novaparks.com/parks/carlyle-house-historic-park
Join Carlyle House Historic Park staff for a tour focusing on the experiences of the enslaved community at Carlyle House and John Carlyle's plantations. The guided tour will explore the historical context of slavery in 18th-century Alexandria and the importance of ongoing research efforts to connect with descendants.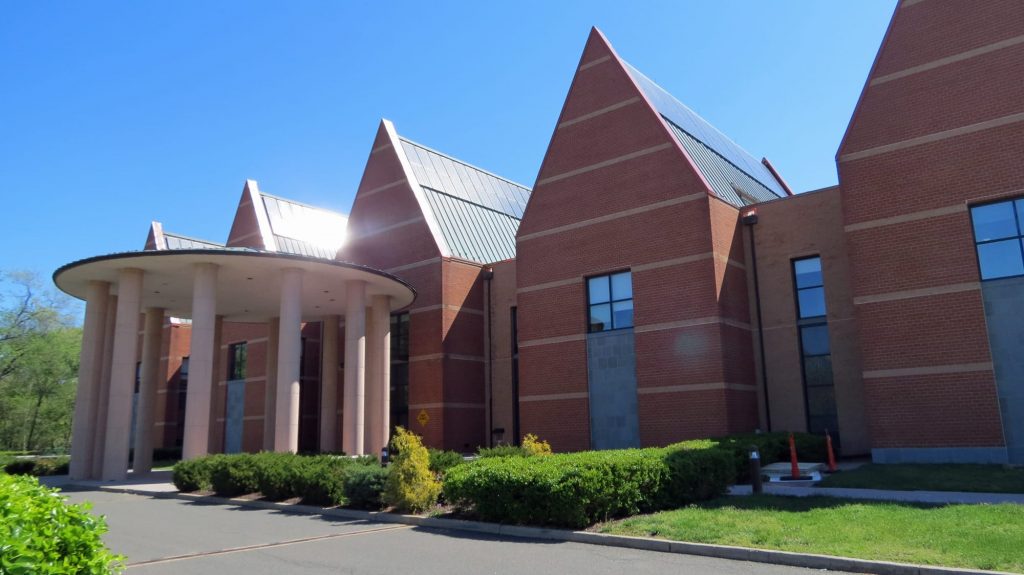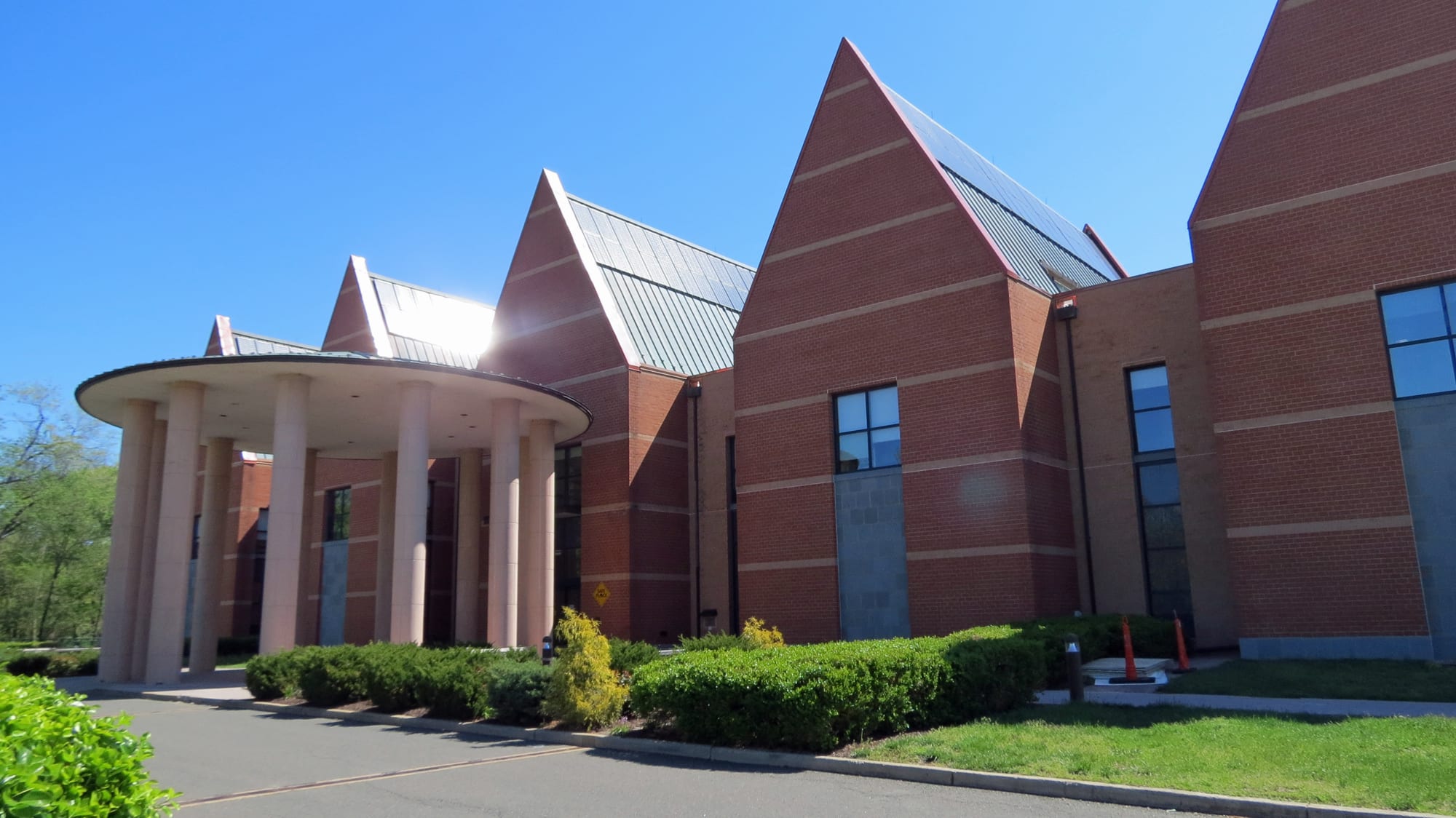 Storytime with the Black History Museum
June 18, 2022, from 11 to 11:30 a.m.
Admission: Free
Beatley Central Library, 5005 Duke St., Alexandria, VA 22304
alexlibraryva.org
Gather in the reading garden to explore the history of Alexandria's local African American community through books, stories and songs. All are welcome, but the event is geared towards children ages 3-6. Cosponsored by the Alexandria Black History Museum and the Office of Historic Alexandria.
Juneteenth Jubilee with Culture Queen
June 18, 2022, from 12 to 1 p.m.
Admission: Free
Beatley Central Library, 5005 Duke St., Alexandria, VA 22304
alexlibraryva.org
Join Grammy-nominated performer Culture Queen for an interactive musical storytelling show and learn the meaning of the Juneteenth holiday. Open to all ages. Cosponsored by the Alexandria Black History Museum and the Office of Historic Alexandria as part of Celebrate Juneteenth 2022.
Under the Same Roof: Enslaved and Free Servants at the Lee-Fendall House
June 18, July 16, and August 20, 2022, at 2 p.m.
Admission: $10 per person
Lee-Fendall House Museum & Garden, 614 Oronoco St., Alexandria, VA 22314
703-548-1789
leefendallhouse.org
This Juneteenth and beyond, explore the Lee-Fendall House from the perspectives of the enslaved and free African Americans who lived and worked in the home as domestic servants, both before and after the Civil War. Hear the stories of how they built and shaped the Lee-Fendall House over the course of its history. For your safety and for those around you, face masks are required. The tour is limited to 8 participants. Tickets must be purchased in advance and are $10 per person. Members of Lee-Fendall House can attend for free but must call (703) 548-1789 or email [email protected] to make a reservation.
Juneteenth at Barkhaus
June 19, 2022, from 11 a.m. to 9 p.m.
Admission: Free
Barkhaus, E. Howell Ave., Alexandria, VA 22301
brewskisbarkhaus.com
Join Barkhaus in supporting Black-owned businesses and nonprofit organizations. Enjoy drinks specials all day. A large percentage of proceeds and 100% of custom Juneteenth koozie sales go directly toward Black-owned businesses and the NBCDI (National Black Child Development Institute), NAACP and Black Lives Matter.
Juneteenth Celebration with Vocalist Tomika Arnold
June 19, 2022, from 1:30 to 2:15 p.m.
Admission: Free
Duncan Branch Library, 2501 Commonwealth Ave., Alexandria, VA 22301
alexlibraryva.org
Join us for a Juneteenth celebration of Black music featuring a performance of gospel, R&B, and blues standards by DC native vocalist, songwriter and author Tomika Arnold. The performance will take place in the garden at Duncan Library.
Tomika Arnold has sung background and shared the stage with music giants such as Michael Jackson, Sting, Bon Jovi, Beyonce, Bruce Springsteen, Ne-Yo, Natalie Cole, James Ingram, Patti Austin, Jeffery Osborne, CeCe Winans, Stevie Wonder, Ray Charles, Anita Baker, Al Green, Yolanda Adams, Mark Anthony, Gloria Estefan, Faith Hill and Luther Vandross. She has also had the opportunity to sing for President George W. Bush, President Bill Clinton and for the inauguration of President Barack Obama.
ABOUT ALEXANDRIA, VA
Named a Top 3 Best Small City in the U.S. in 2021 by the Condé Nast Traveler Readers' Choice Awards and one of the South's Best Cities on the Rise 2022 by Southern Living, Alexandria hums with a cosmopolitan feel and a walkable lifestyle—a welcoming weekend escape next to our nation's capital. Founded in 1749, Old Town Alexandria is the nation's third oldest locally designated historic district, boasting more than 200 independent restaurants and boutiques alongside intimate historic museums and new happenings at the waterfront. At the heart of it all is bustling King Street, a walkable mile recognized as one of the "Great Streets" of America. Walk in the footsteps of George Washington and America's Founding Fathers while learning about Black history and African American changemakers that have shaped the history of Alexandria and the U.S.
Make a Splash! City of Alexandria Releases Pool Season Schedule