Community News
Alexandria's Charles Houston Advisory Council Receives $25,000 Grant from AT&T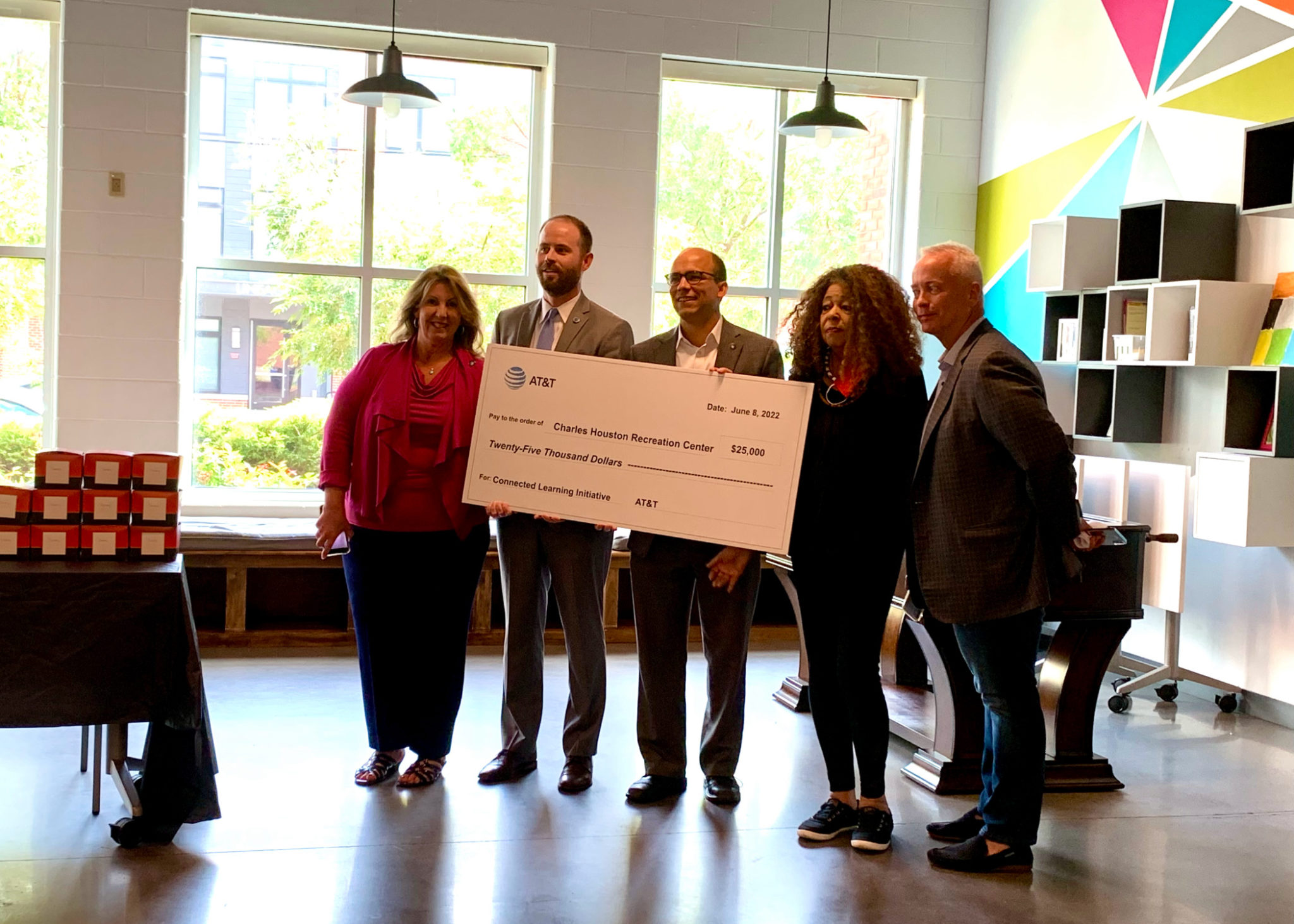 ALEXANDRIA, VA – On June 8, AT&T presented a $25,000 check to the Charles Houston Advisory Council in support of the 2022-23 School Year and Summer Coding Classes for kids at the Charles Houston Recreation Center (CHRC). The check presentation event featured Mayor Justin Wilson, Vice Mayor Amy Jackson, AT&T Regional Director for External Affairs Garrett McGuire, and educator Bonnie Septon.
This $25,000 donation was part of the AT&T Foundation's Connected Learning Initiative, a nationwide, $2 billion commitment to address the digital divide and help children succeed wherever they learn through investments in digital literacy tools, education resources, low-cost internet access, computers, and more. Since 2008, AT&T has committed more than $600 million to millions of students nationwide and around the world, especially in underserved communities.
"AT&T has always been a company that's invested in the communities where we work, live, and play," said McGuire. "[This event] means a lot to us as AT&T employees and members of this community, and we want to be a leader in investing in the youth of the community."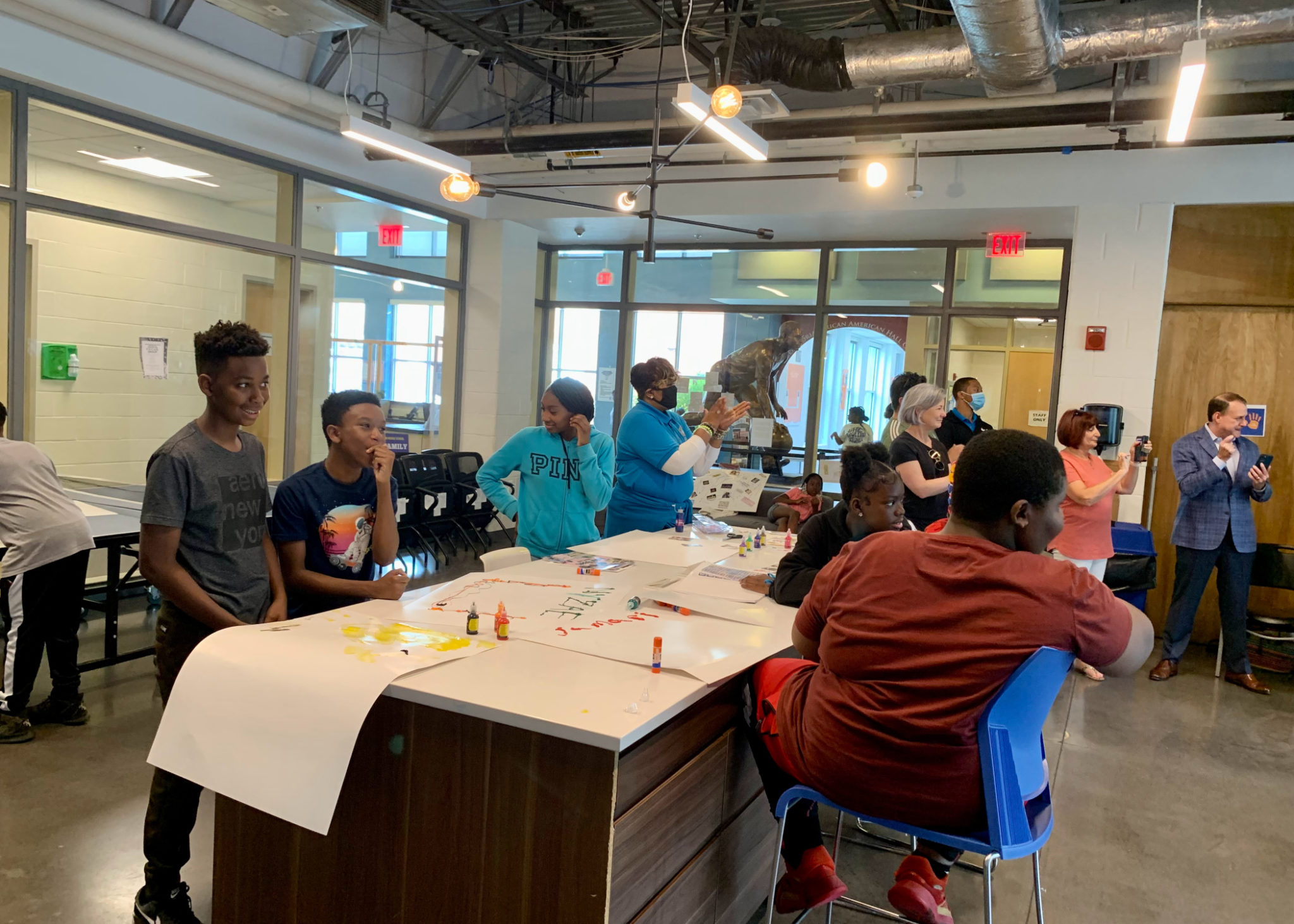 The pandemic has presented challenges for students in Virginia and nationwide who lack the sufficient connectivity, devices, or both needed for online learning. The Charles Houston Advisory Council, a group that supports CHRC through volunteering and fundraising, launched a program to address the digital divide and homework gap. Now, AT&T is supporting their efforts to help vulnerable students in Alexandria.
The AT&T Foundation's grant to the Charles Houston Advisory Council will provide critical funds for Scratch, Python, and Minecraft Coding classes for financially disadvantaged kids. The summer coding classes, taught by life-long Alexandria resident Bonnie Septon, will equip children with important and lucrative skills for future careers.
"I've worked in IT my entire career," said Mayor Justin Wilson. "I know the power of this industry and the types of jobs it can create for [these kids] in the future. So we thank AT&T for their financial support, and we look forward to seeing some great coding going on."
Addressing the students there for the check presentation, Wilson declared, "You guys are our future and our present. These kinds of resources from AT&T and others are designed to make sure that you can lead the way now and in the future."
RELATED: Del Ray Cafe and Partners Donate $40K to ACT for Alexandria