Community News
First Lady of Virginia Welcomes Nearly 500 Women to Alexandria's River Farm for Spirit of Sisterhood Initiative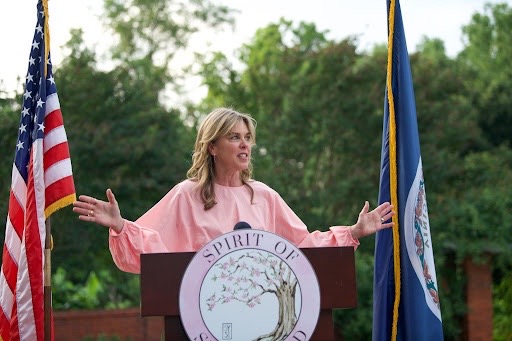 ALEXANDRIA, VA–On Tuesday, June 14, the American Horticultural Society at George Washington's Historic River Farm (7931 East Boulevard Dr) welcomed Virginia's First Lady Suzanne S. Youngkin and over 450 Virginia women to the Spirit of Sisterhood Initiative.
The Spirit of Sisterhood Initiative promotes the First Lady's online platforms for engaging with women across the commonwealth and for speaking about the Youngkin Administration's progress on relevant issues.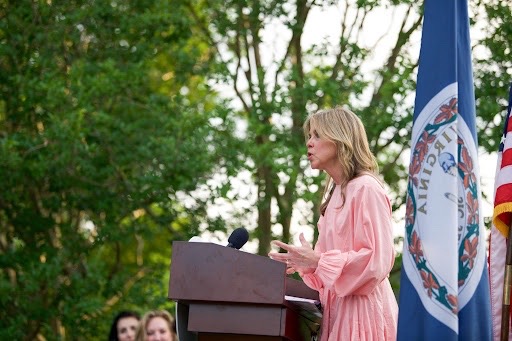 "We hope to speak into the raw divide that we see separating families, separating communities, separating our nation right now. Sisterhood is rooted in bridging those divides by clinging to shared values and priorities," said the First Lady Suzanne S. Youngkin. "I hope you all feel what's happening in Virginia. Everywhere we go, people are curious. They are watching Virginians come together to make change – positive change."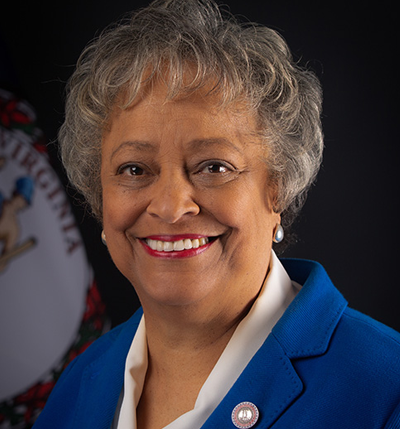 The current Sisterhood Spotlight is on Kay Coles James, Secretary of the Commonwealth. The Sisterhood Spotlight is a series of interviews with women in the Commonwealth sectors of government, business, entrepreneurship, education, workforce, development, nonprofits, and more. Secretary James has so much wisdom to bestow from a variety of personal experiences, from seventh grade when she participated in the desegregation of Virginia schools, to today where she offers advice on the power of Sisterhood.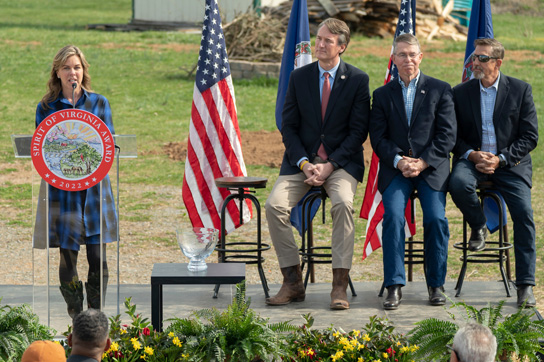 The Spirit of Sisterhood is sponsored by the Spirit of Virginia Awards, a program inaugurated by the First Lady. The Spirit of Virginia Award celebrates persons and organizations who are "strengthening the spirit of Virginia," and it "recognizes unique qualities and standout achievements across the commonwealth."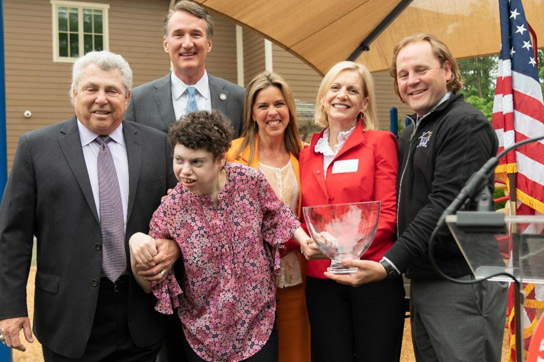 The first Spirit of Virginia Award was granted to the National Center for Healthy Veterans in March 2022 and Jill's House in May 20022. The Award will be granted to a new organization every other month.
At the first Spirit of Sisterhood Initiative, hundreds of impactful women participated, with a few of them leaving their remarks with the crowd.
First Lady Youngkin was joined at the podium by Interim Chief Diversity Officer Dr. Rosa Atkins and Heather Zimmerman, wife of former Washington Nationals player Ryan Zimmerman and co-head of the ziMS Foundation, which is committed to raising money for Multiple Sclerosis research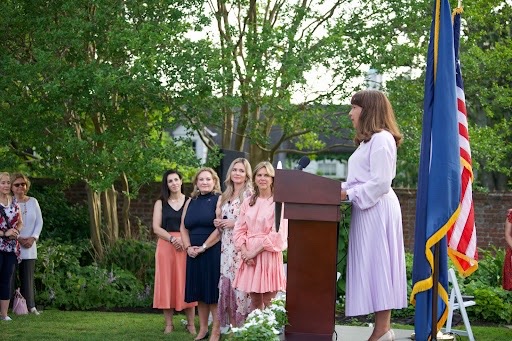 "Sisterhood strengthens you so that you may strengthen others. It is selfless love. It is realizing we accomplish more than any one of us could do alone. I thank Governor Youngkin and you for your vision for what you have done," said Dr. Rosa Atkins."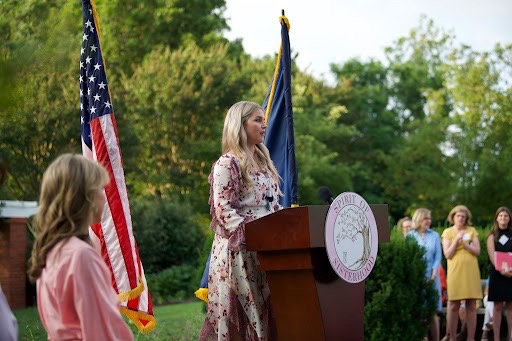 Governor Youngkin has only been in office a few months, and wow, what he has accomplished is amazing.""Aren't we lucky to have someone like Suzanne who cares so deeply about women and the state of Virginia. Creating this sisterhood at a time with so much unrest in our country could not be more important. Beyond the obvious partnerships and friendships created through an initiative like this, my takeaway is that the creation of the First Lady's Sisterhood will not only provide resources and information for women across Virginia, but will also empower women and their children with help for a myriad of events in their lives," said Heather Zimmerman. "At a time when it seems like our world is divided on so many fronts, it's reassuring to know that great leadership from two truly genuine people exists. And I hope that Governor Youngkin and Suzanne know how much support they have here in the Virginia state."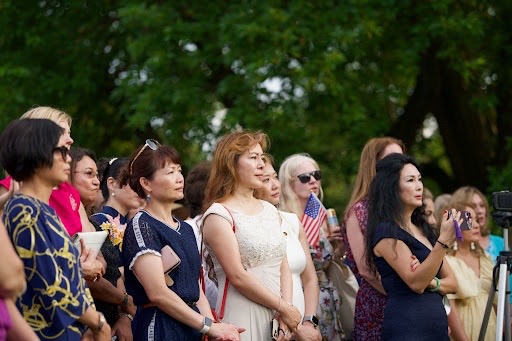 Other empowering participants also included Veronica Garcia – who has served as a Family Readiness Group leader for hundreds of military spouses, is herself a military spouse and leads a non-profit leadership youth program – and Heather Hopkins – who is a senior leader in the private sector and U.S. government and most recently completed a three-year tour at the Pentagon as a Highly Qualified Expert.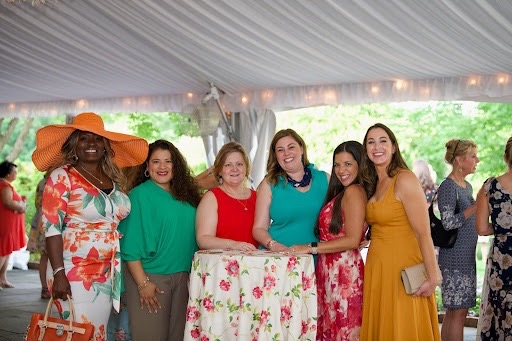 The First Lady will continue to host Spirit of Sisterhood events across the Commonwealth throughout the summer. You can engage with her platforms on social media (Facebook, Instagram), her Sisterhood website, and in her monthly Sisterhood newsletter.
These platforms will communicate information and resources relevant to the needs of Virginia's women and families. For more information, visit https://www.firstlady.virginia.gov/sisterhood/.
RECENT: West End Farmers Market Sees Two-Thousand Visitors on First Sunday Market in June