Community News
Alexandria Retirement Community Celebrates Pride Month with Music Legends Live in Person
Famed Drag Queen Shi-Queeta Lee Returns to the Community with "Salute to the Divas and Devos" Show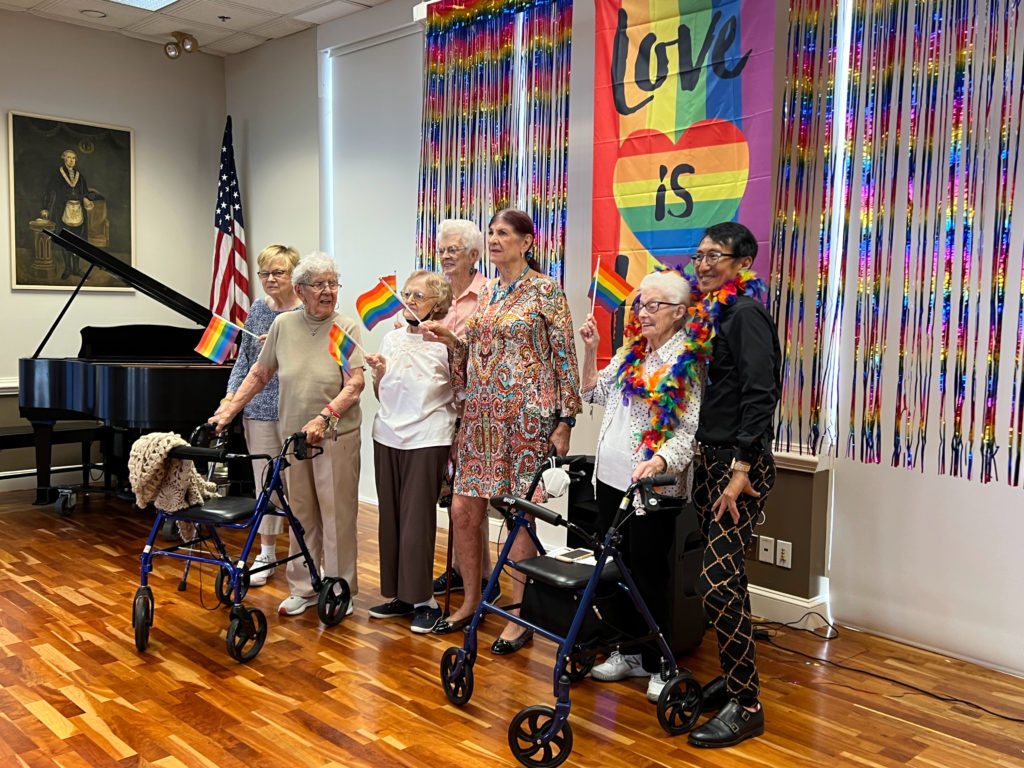 ALEXANDRIA, VA — Today, the residents of The Fountains at Washington House, a Watermark Retirement Community in Alexandria, had the time of their lives when music legends Whitney Houston, Diana Ross, Tina Turner, Marvin Gaye, Nancy Sinatra, and Chaka Khan visited their residence. The performances by spot-on impersonators were part of the community's Pride Month celebration.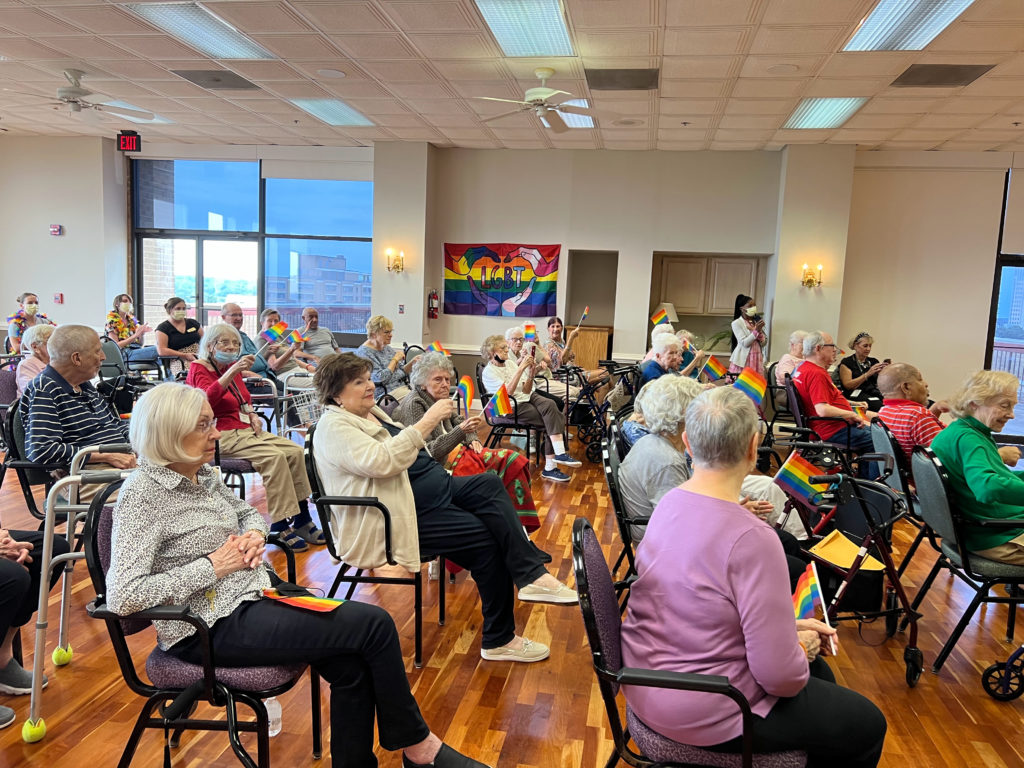 The show, titled Salute to the Divas and Devos, was hosted by VanHook Productions, LLC. Today's creator, director, and cast member Shi-Queeta Lee was the first Drag Queen to perform at The White House and the Smithsonian Renwick Gallery. She opened the show at The Fountains at Washington House with some background about Pride Month before introducing each star to the stage, including many she impersonates herself.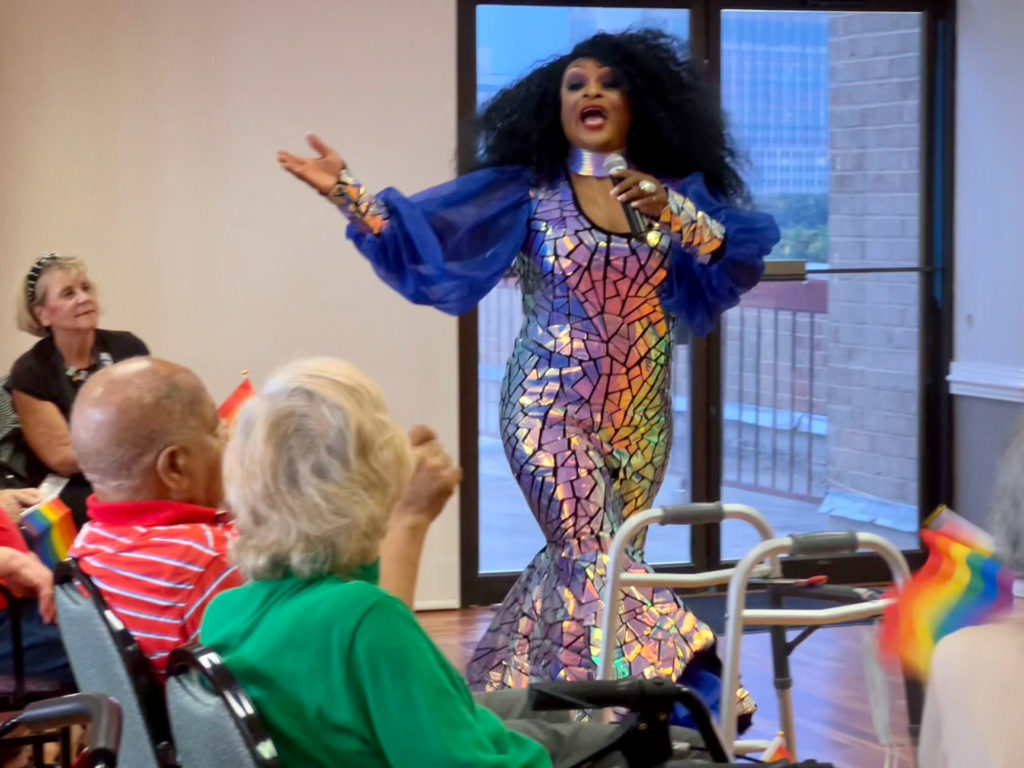 Today's attendees danced, sang, cheered, and waved pride flags as the Drag Queens put on an energetic performance and engaged with audience members. The room was decorated with pride flags and rainbow streamers, creating a welcoming and celebratory atmosphere.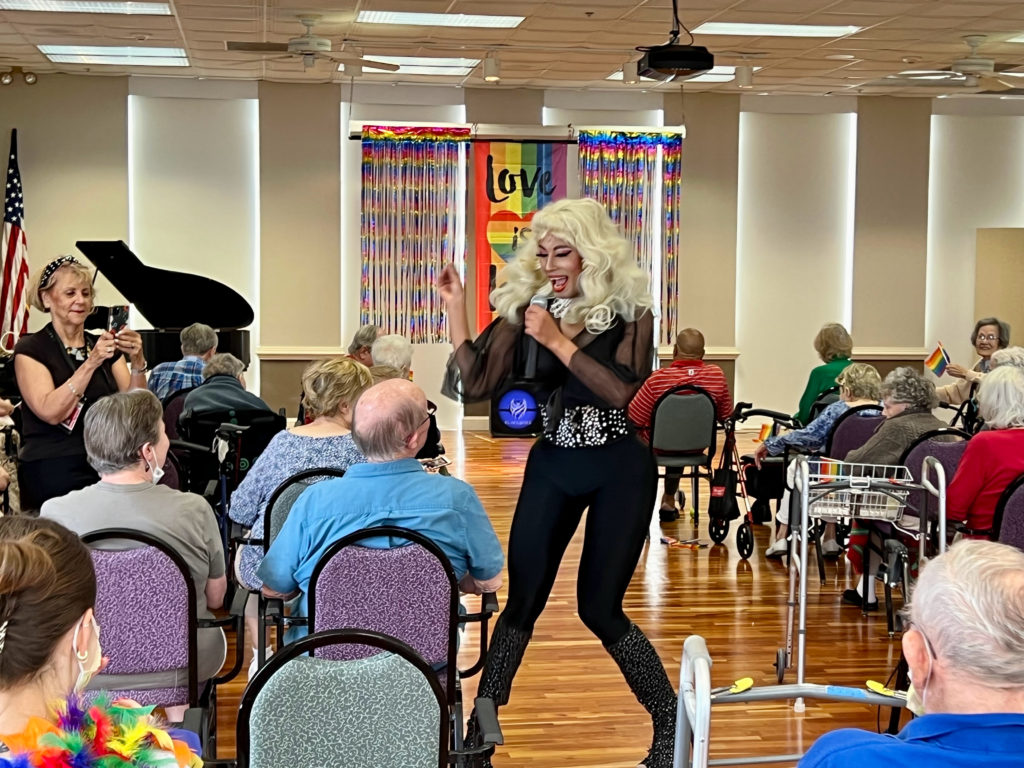 "We welcomed these performers to the community before the pandemic, and our residents filled the room and danced and sang together," said Community Life Director Dennis Del Rosario. "We are excited to have them back for Pride Month; we know how important it is to build a welcoming, accepting community for our residents and their families. The best way to do that is to create opportunities for all our residents to connect with and learn from members of the LGBTQ community."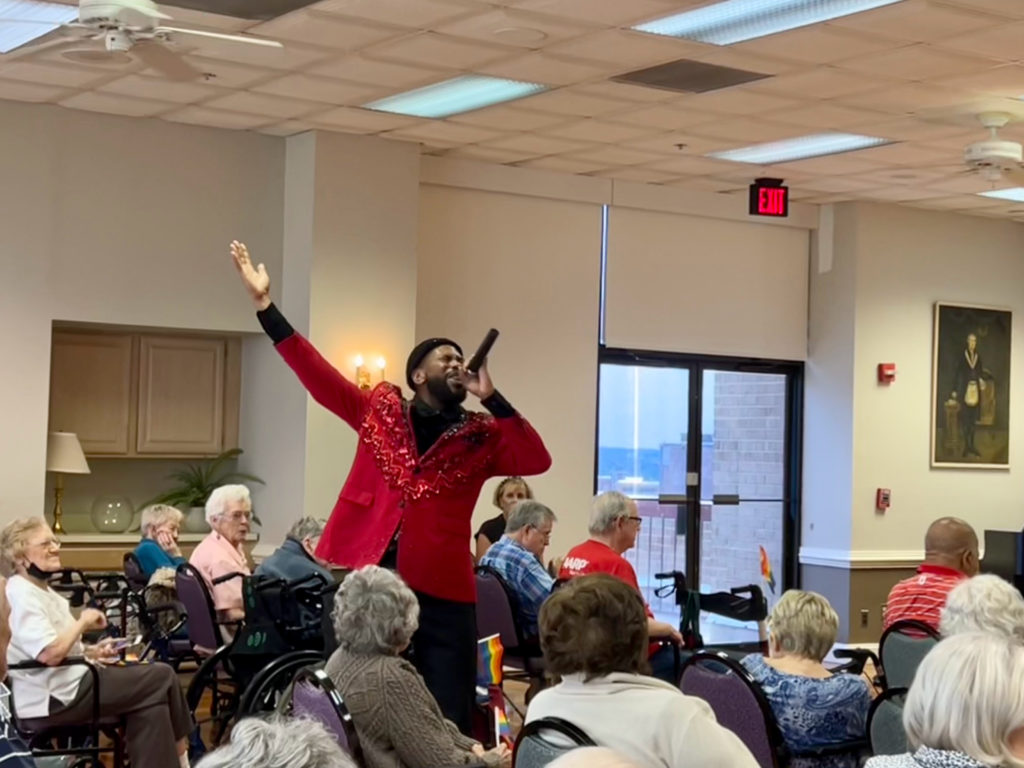 Today's event was in keeping with Watermark Retirement Communities' partnership with SAGECare to foster a more LGBTQ-welcoming environment for residents, families, and associates. The partnership includes specialized training to help communities deliver impeccable service and compassionate care in a community where everyone thrives.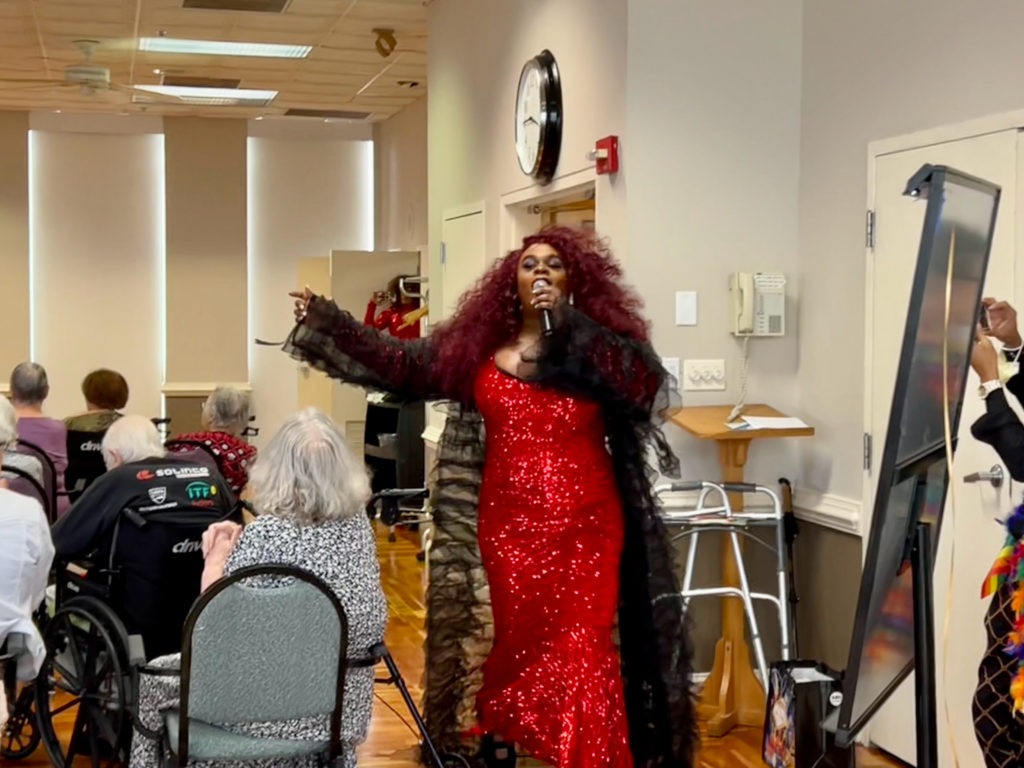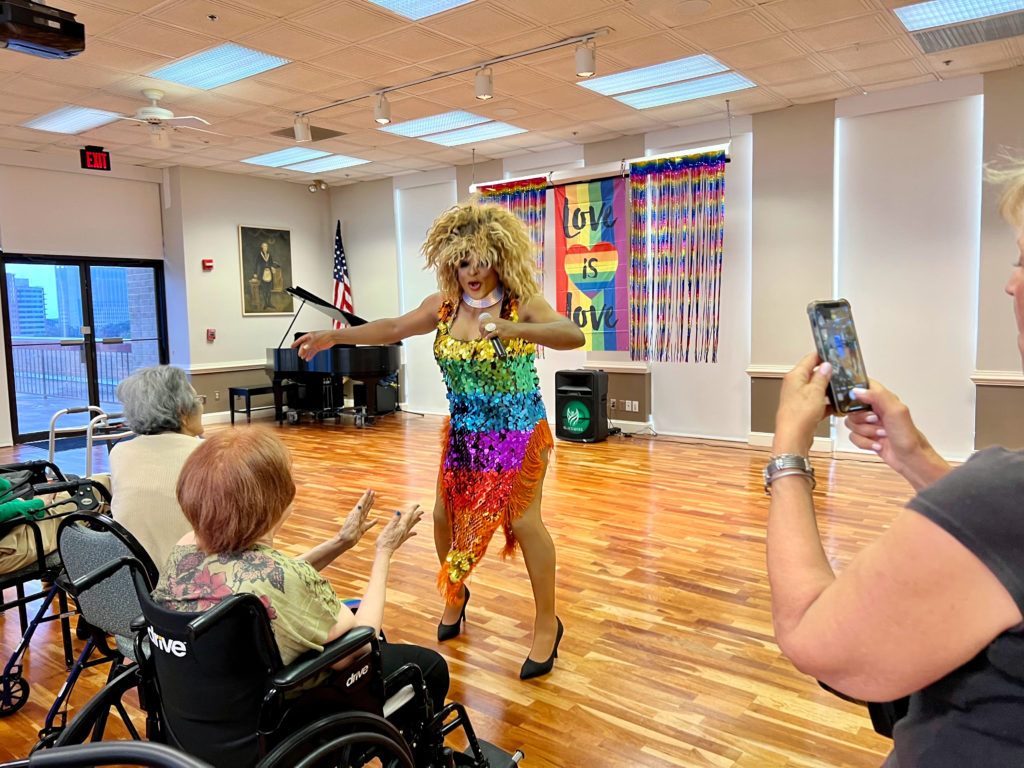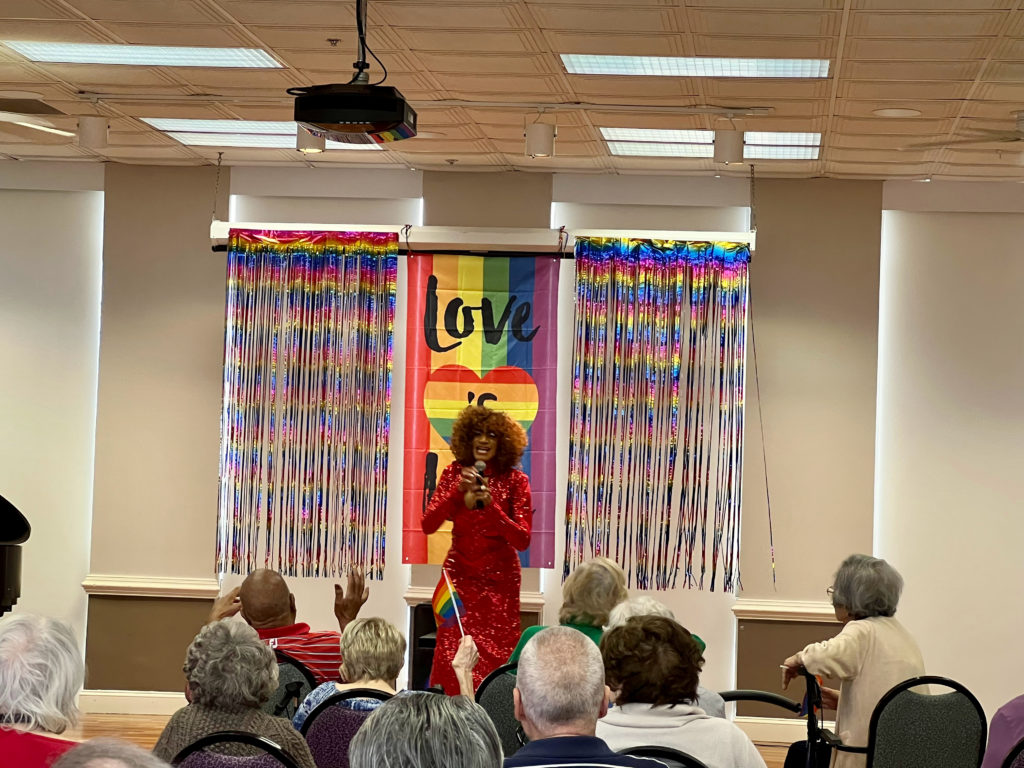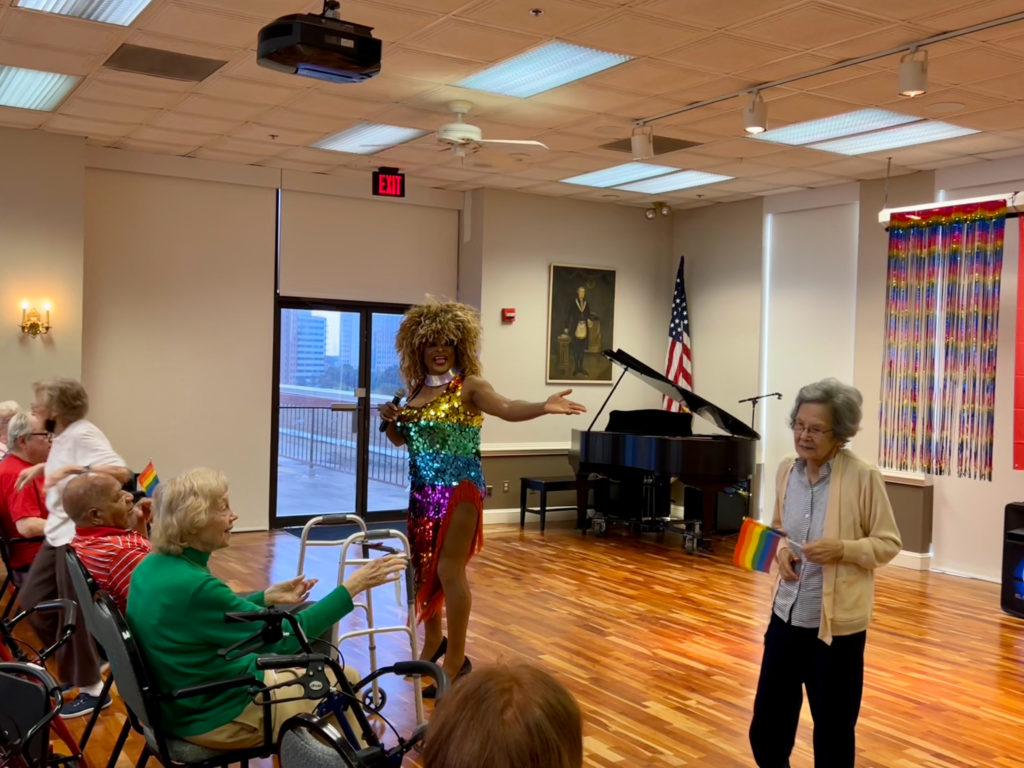 RELATED: Inova Opens New Pride Clinic in Falls Church Serving LGBTQ+ Patients