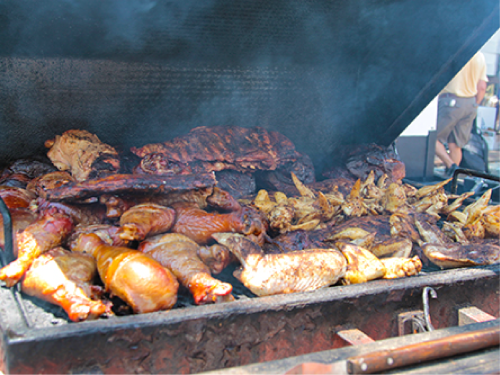 Alexandria, VA – In the DC-Metro area, there's nothing like a good plate of BBQ on a hot summer day, and from June 25th to 26th, Giant will be holding its 30th Annual National Capital Barbecue Battle, and with the food, fun, and music, the supermarket chain will be raising money for the USO, to help support local military families.
The event will take place along America's main street, Pennsylvania Avenue, in Washington, DC., and there is a LOT that you're going to want to stop by to see. You'll find famous cookbook authors in attendance, as well as celebrity chefs and pitmasters, like Myron Mixon.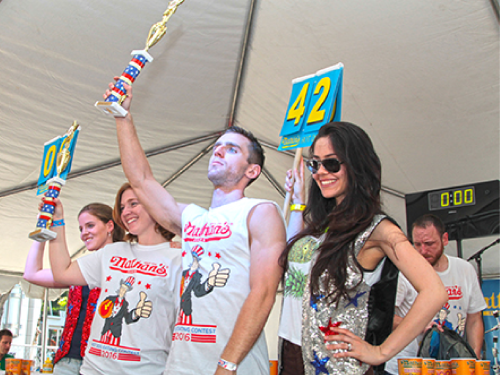 There will also be cooking demonstrations on the Giant Fresh Ideas Stage, and delicious food and drink samples to enjoy in the Taste of Giant Sampling Pavilion. You'll be able to find BBQ restaurants offering brisket, chicken, pulled pork, ribs and shrimp, along with all the sides you'd find in a BBQ restaurant!
What's the point of going out for good food if there isn't going to be musical entertainment, as well? Live music will be a heavy aspect of the event, with over 30 bands and singers performing on three stages, including country star Laine Hardy, the alternative-rock band Vertical Horizon, and the incredible, popular recording artists American Authors, who will be performing their hit song, "Best Day of My Life."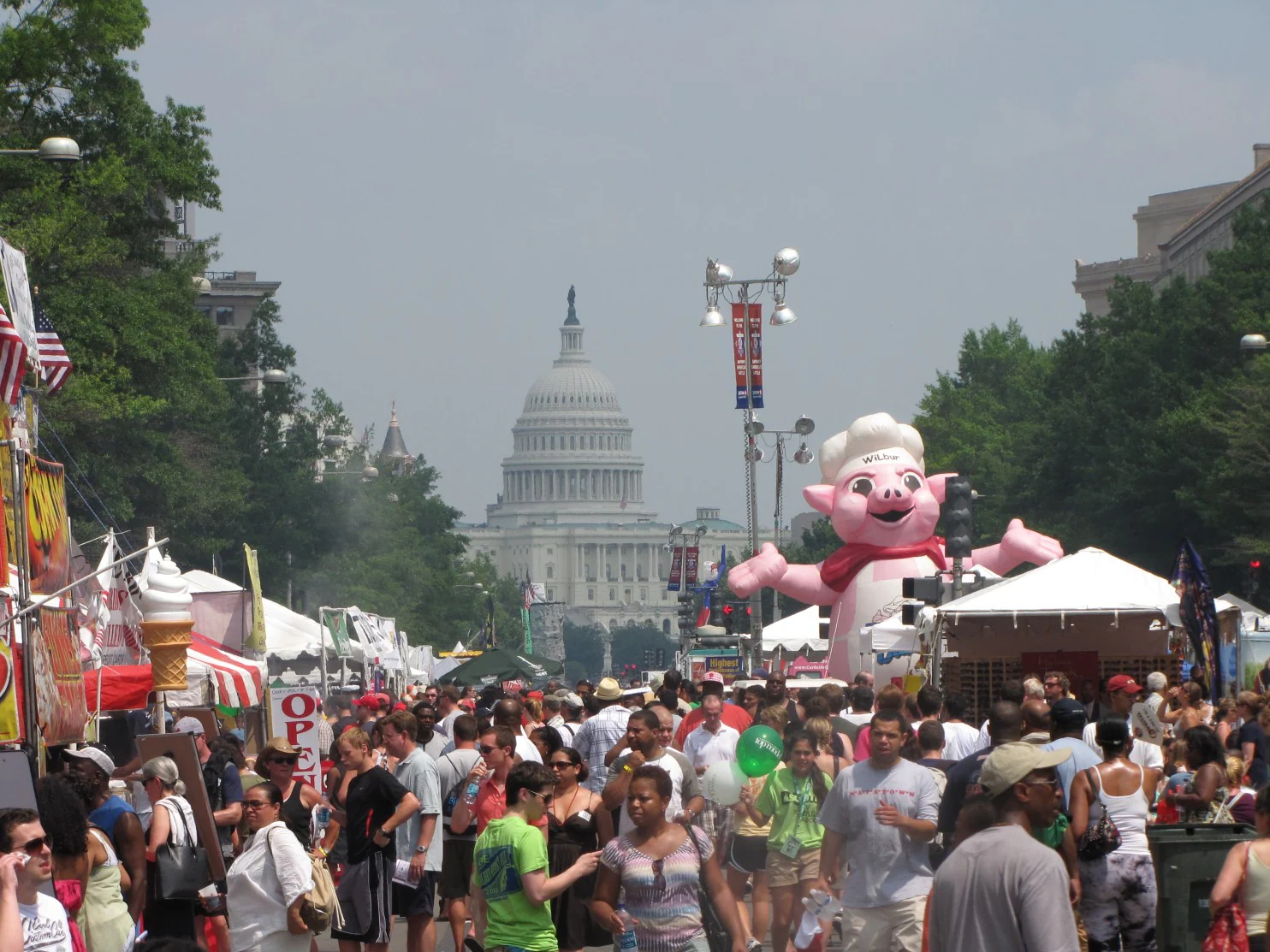 But even then, that's not all! There's fun for the whole family at this event. Kids can have fun in the Giant Kidz zone, and sports entertainment will also be present at the BBQ Battle. The Washington Wizards, Capitals, DC United, and other sports teams will all be represented at the battle this weekend as well.
This isn't a party without a purpose, however. The USO supports service members and their families by keeping them connected to home during long deployments and frequent moves. From their military spouse programs to thier Bob Hope Legacy Reading program to their USO care package program to their annual T-shirt campaign, and everything in between, the USO has been by our military's side for over 80 years.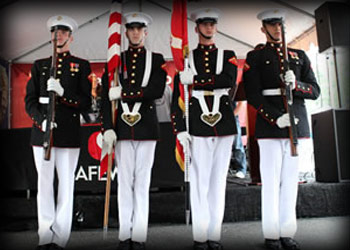 Lisa Marie Riggins, Esq., Executive Director of the USO National Capital District states that, "One group we can never turn our backs on is our military. Their lives consist of change, struggle, and sacrifice for our country." So this event will not only consist of summer fun, but will also give you a chance to help partake in the USO's efforts to keep military families connected with one another.
If you're hoping to buy tickets for this BBQ Battle, you can do so at the event's online page, which can be found HERE. If you want to take your support for military families any further, you can get the official uniform of the Military Supporter from the USO HERE.
For more information on the Barbecue Battle, visit www.BBQDC.com.