Community News
Pet Obits
Pet Obituary: Alexandria's Favorite Newfie "Brendan" Dies at 11.5 Years Old
Brendan was a Living Legend of Del Ray in Alexandria - 12/25/2010-5/30/2022
Alexandria, VA
Brendan the Newfie – Old Bay's Irish Maritime Navigator 12/25/2010-5/30/2022
It is with a heavy heart that we let everyone know that sweet, Brendan the Newfie has gone over the Rainbow Bridge. He lived such a long and full life for a Newf – he was truly a legend.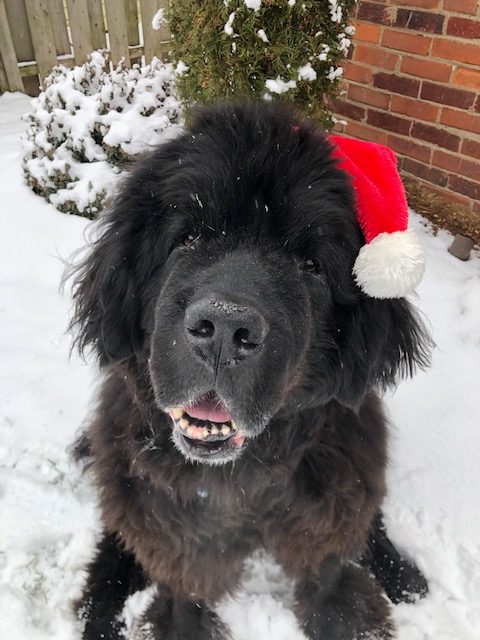 Brendan was born on Christmas day, 12/24/2020, in Purcellville, Va. and joined the Regan family eight weeks later. As the son of champions, he was named Old Bay's Irish Maritime Navigator, referring to St. Brendan, his namesake.  His sweet disposition came from his mother – he was "He so loving" according to his owner Jessica Regan.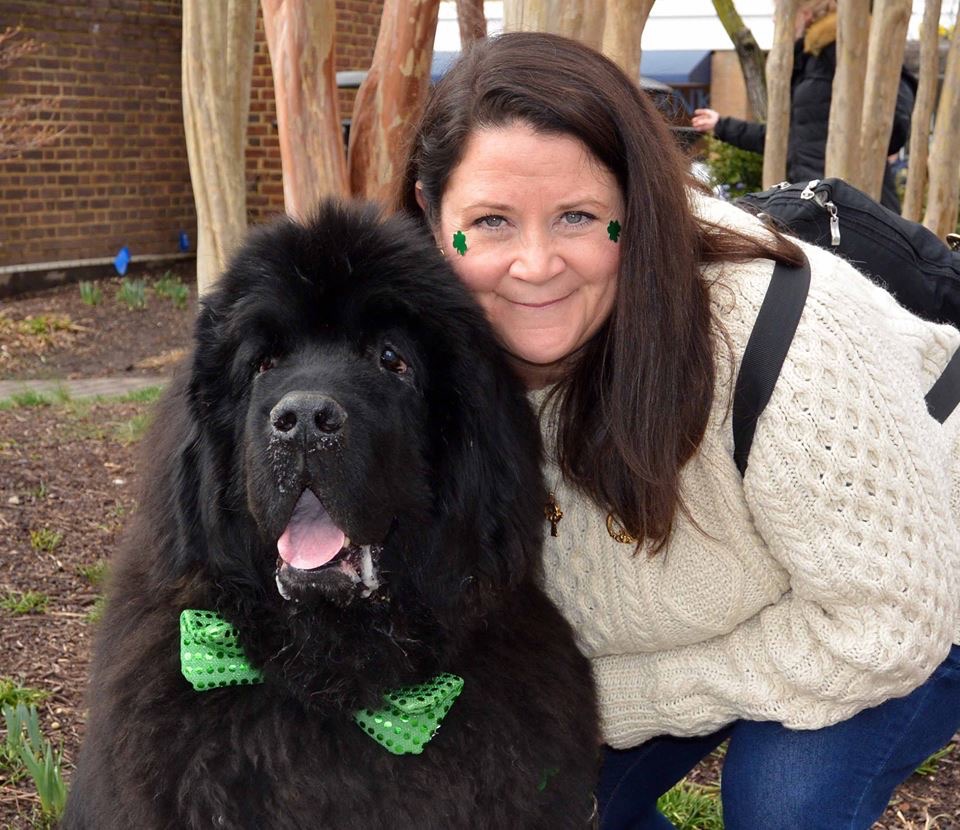 Weighing in around 140-160 lbs., he was a big boy who just loved everyone. Seeing him lumber down Mt. Vernon Ave. whether on his way to and from Your Dog's Best Friend, the dog park, or Art on the Avenue, he was always ready for a hug. He rarely barked – and only when he wanted to let you know he was there.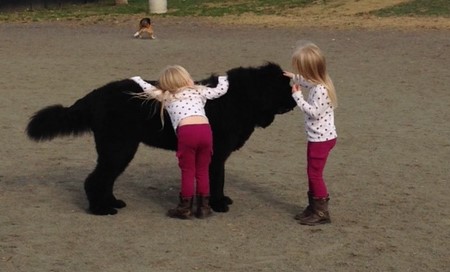 Brendan had so many friends, especially at Your Dog's Best Friend, where he was nicknamed Big Sexy. He had many  favorites – both people and treats. He got to pose with Lester Holt when he was in Del Ray for NBC Nightly News highlighting local neighborhoods. Brendan also had many girlfriends like Daisy the bulldog who lived across the street.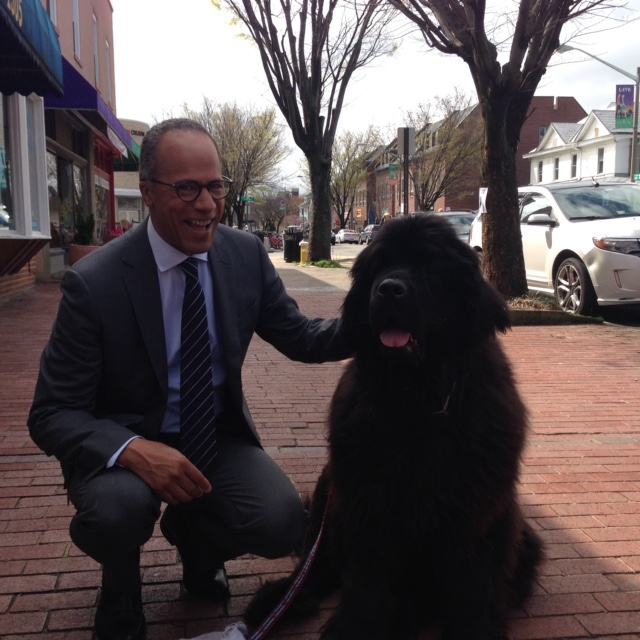 As he got older, he developed degenerative myopathy which limited his ability to walk. His friends would come by to visit him since he could no longer stroll along the avenue or visit the dog park. One of his last events was held at a winery where the Colonial Newfoundland Club and Rescue held a party for him. It was a grand sendoff.
"Brendan was my heart, soul, and my constant companion. One of the blessings of the pandemic was that I got to stay home with him full time. I will always cherish that time."  And, we in the neighborhood, will cherish our time with him too.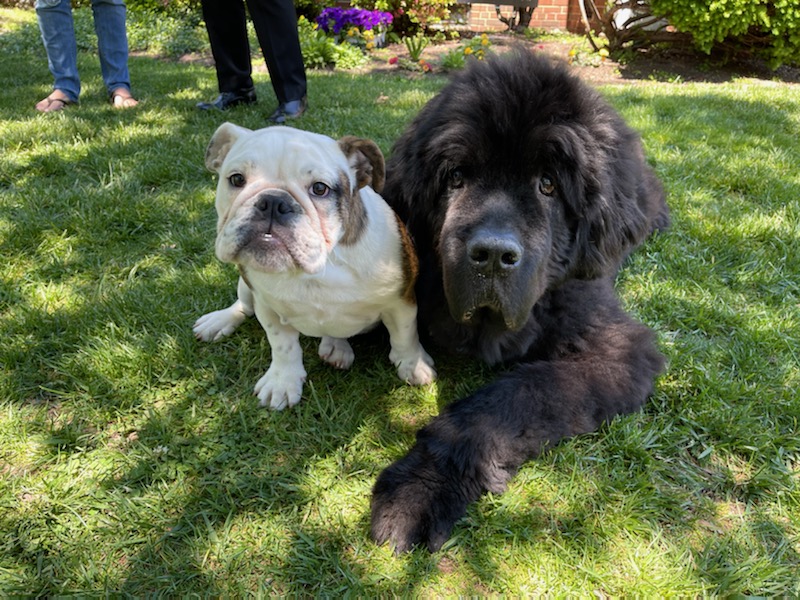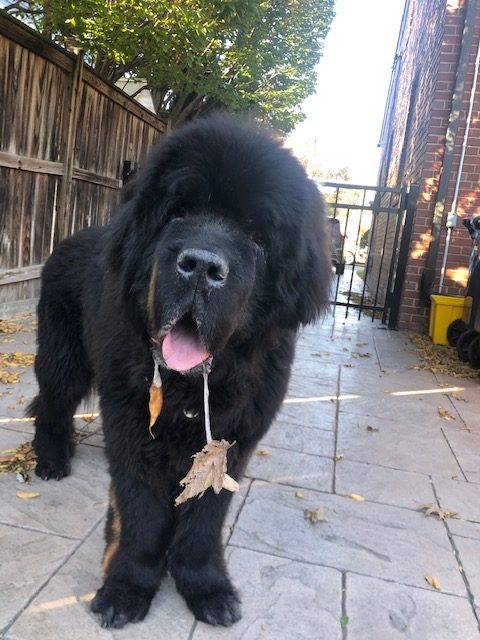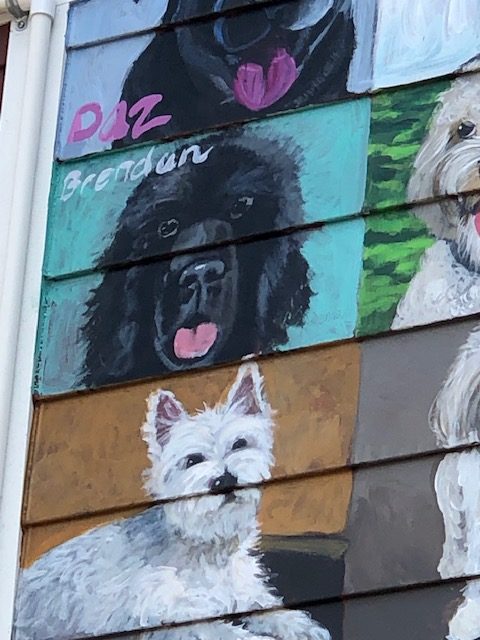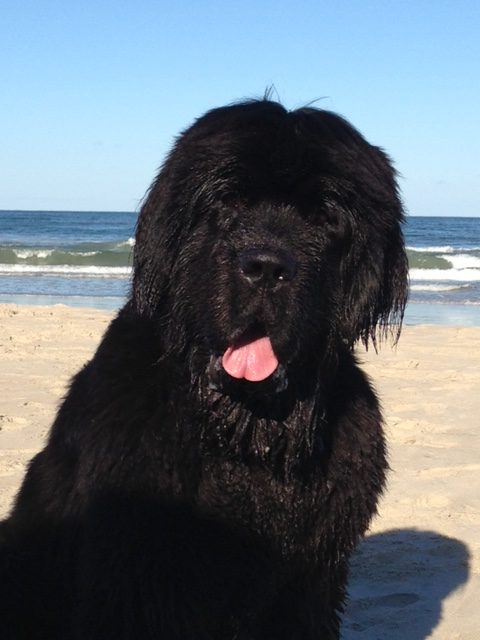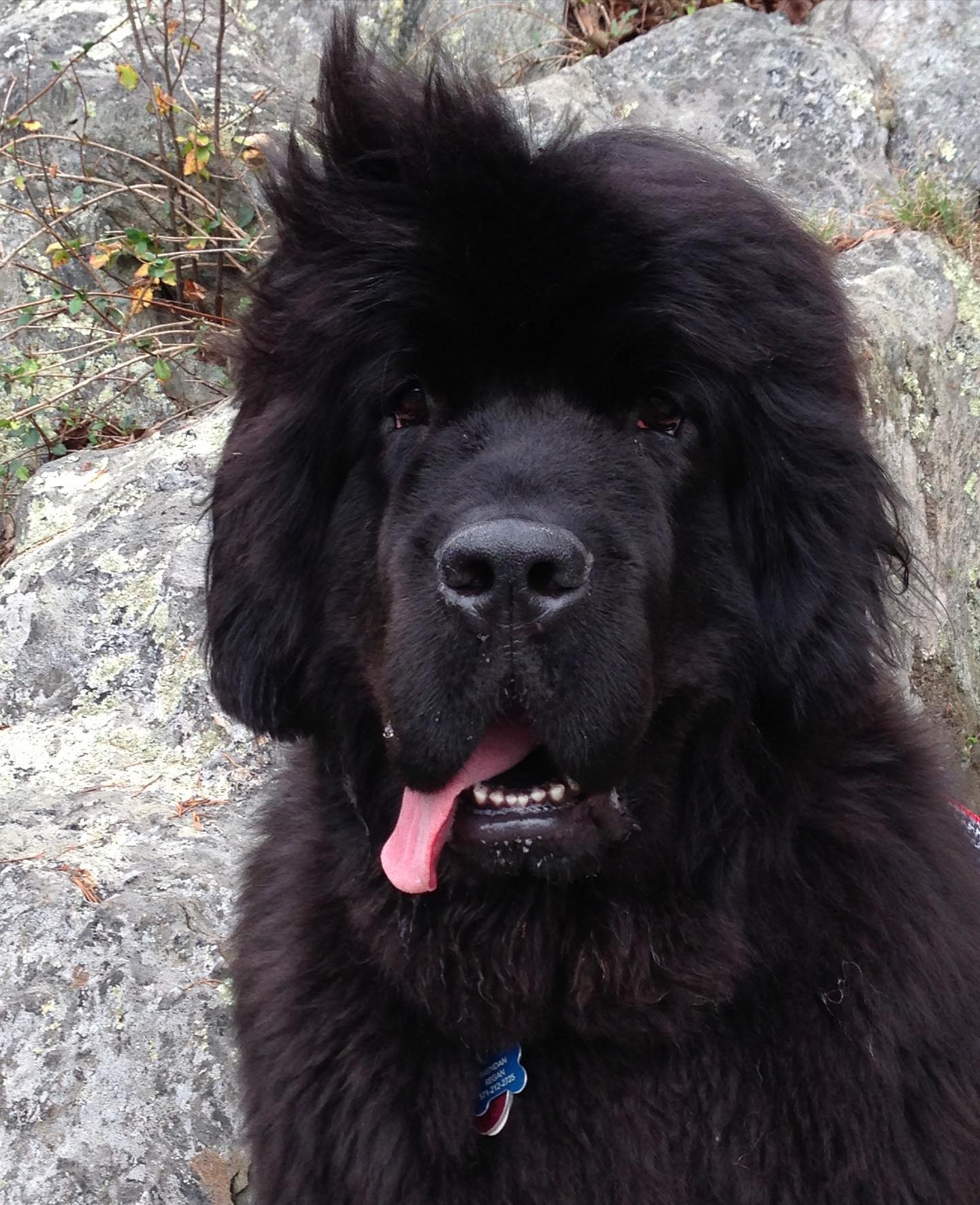 Pictures courtesy of Jessica Regan