Chamber Corner
The Alexandria Chamber of Commerce Hosts 2022 Disability Awards In-Person for First Time in Three Years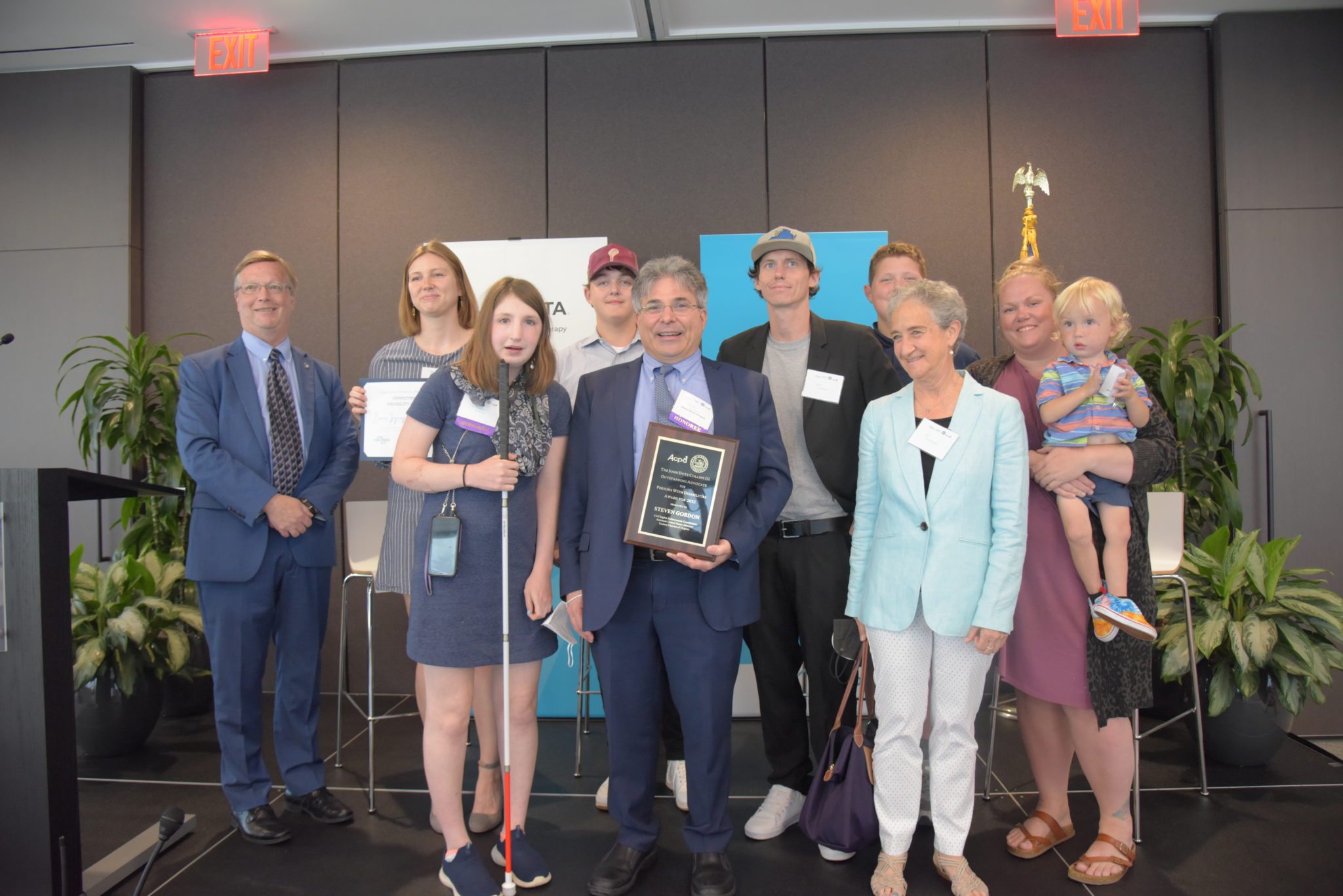 ALEXANDRIA, VA–On Thursday June 23, the Chamber of Commerce hosted its annual Disability Awards in person for the first time since 2019. The ceremony was held this year at the American Physical Therapists Association in Potomac Yard, overlooking Washington DC and the Potomac River.
The ceremony every year distributes three awards: the John Duty Collins III Award, the Gerry Bertier Scholarship, and the Commitment to Disability Award. These awards honor individuals and businesses within the community who have been outstanding in their representation or and/or support for those with any type of disability.
Mayor Wilson was present to announce the awards.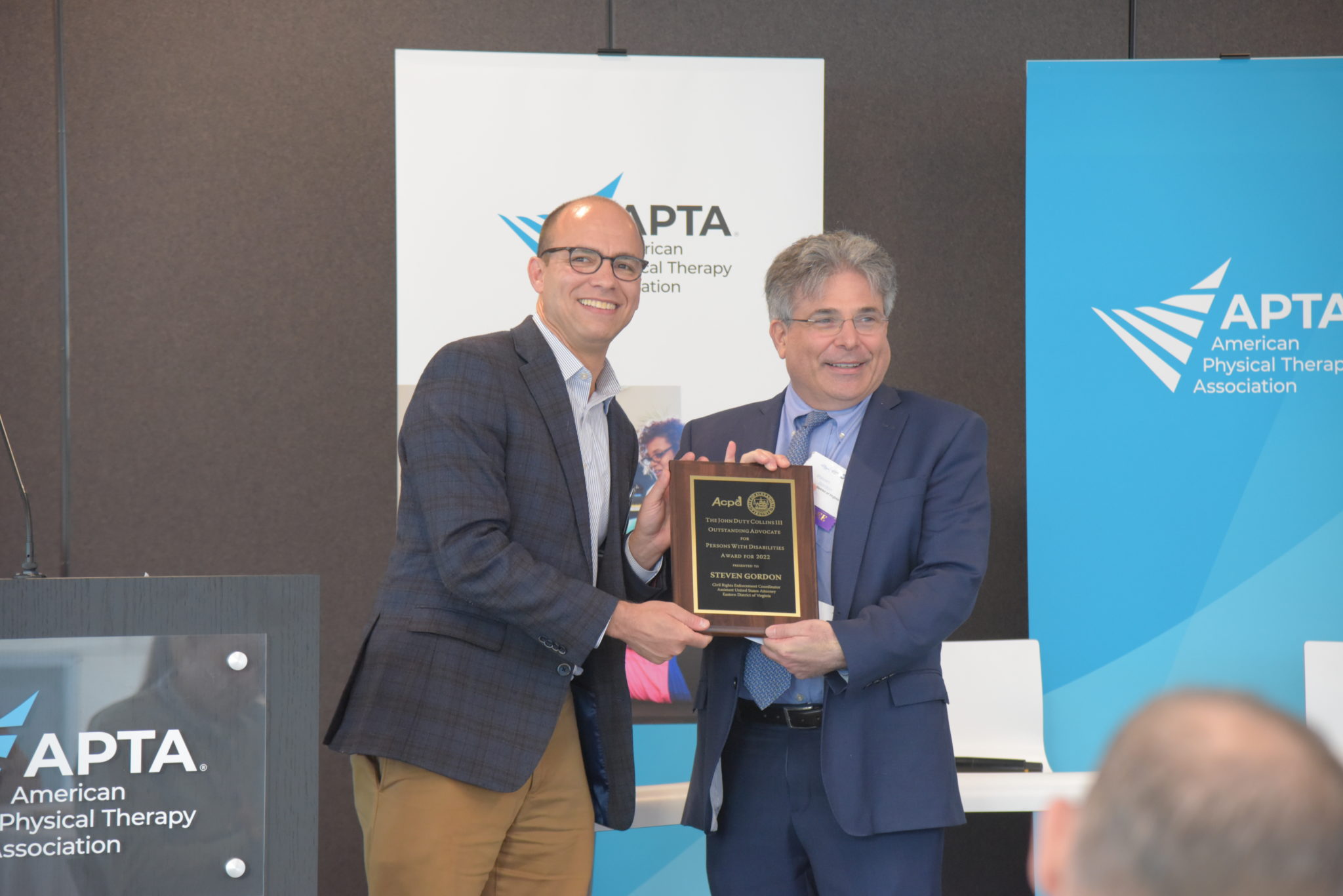 The John Duty Collins III Outstanding Advocate for Persons with Disabilities Award was established in 1989 in memory of John Duty Colins III, founder and vice chair of Alexandria's Commission on Persons with Disabilities. This year the award was given in honor of John's mom Virginia Frances Collins who died in January 2022. The 2022 recipient is Steven Gordon, Assistant United States Attorney and Civil Rights Enforcement Coordinator for Eastern District of Virginia.
Growing up, Steven's sister had a disability, so his entire life he has advocated for the disabled community.
"I live here in Alexandria as well as work here so it is actually really moving for me that my city would recognize the importance of the work that I do," he states. "It helps every time I connect with people in the community; it is really good for the work."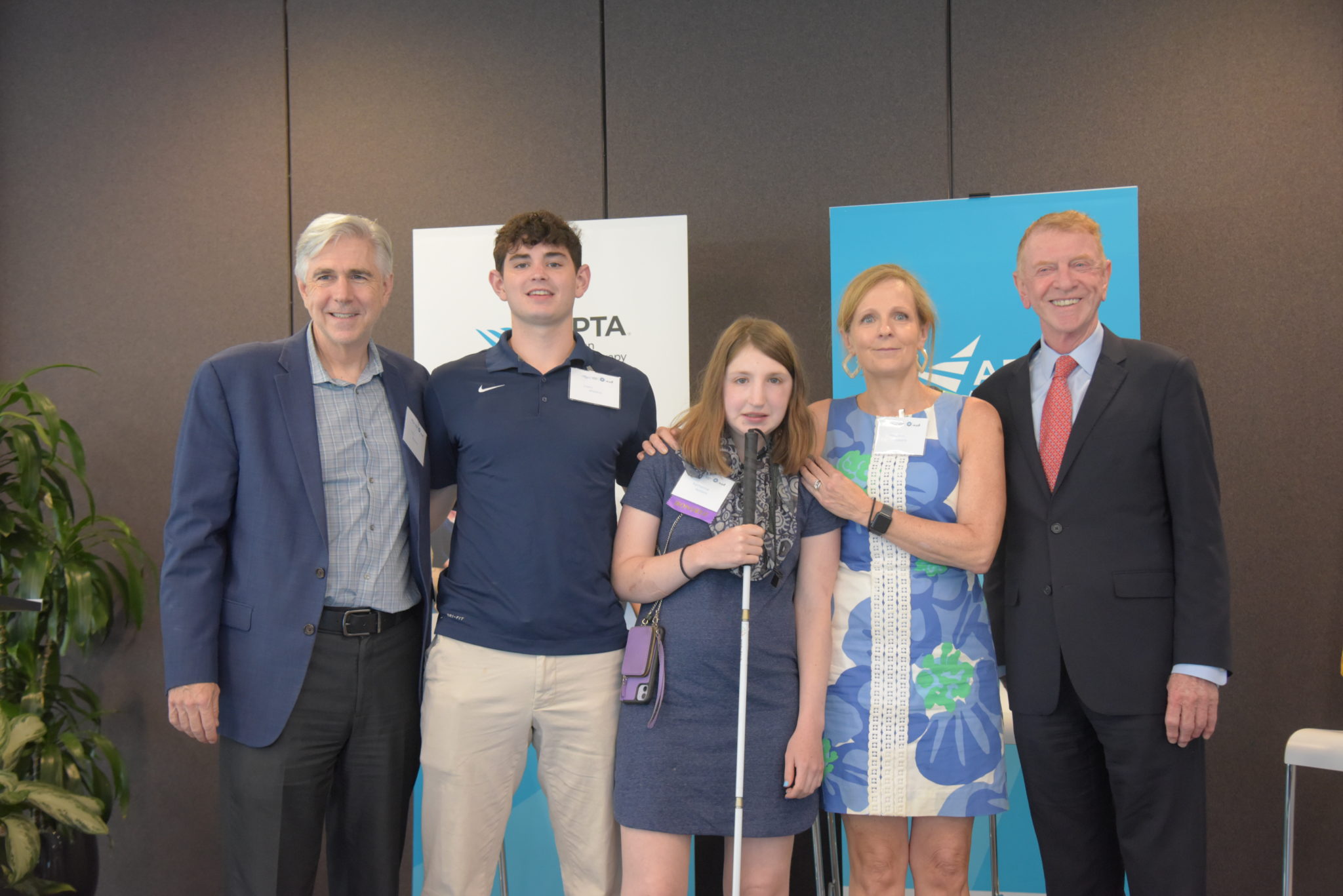 The Gerry Bertier Scholarship was established to recognize Gerry Bertier, a former T.C. Williams High School student, who co-captained the Titans football team in 1971 (and which has since been dramatized in the Disney film Remember the Titans) and who was severely disabled in car accident. The award is based on merit and given to a student seeking post-secondary education. This year's honoree is Katherine Kelly Waters, an outstanding young woman who also happens to be legally blind.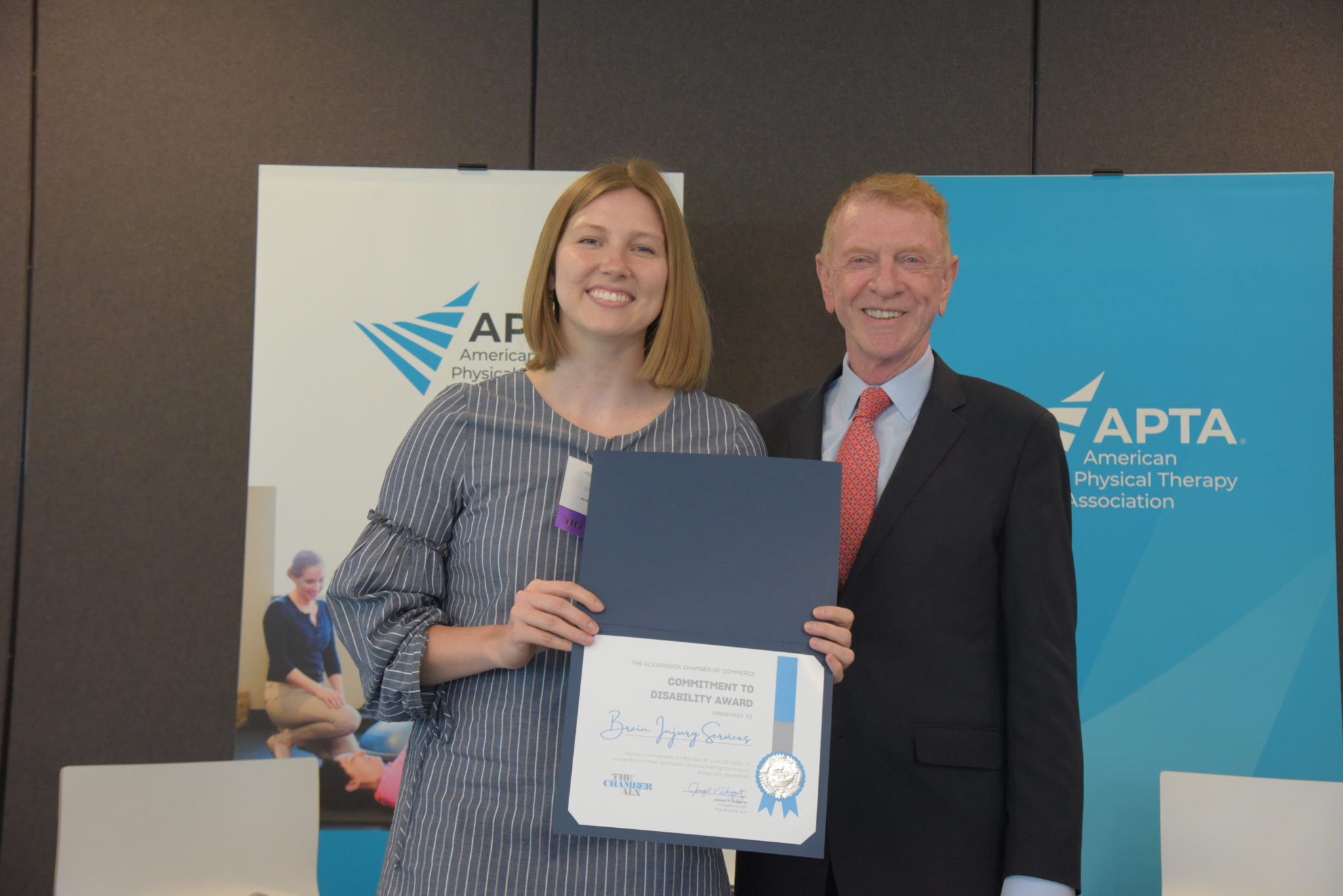 The final award is the Commitment to Disability Award. This award, established in 1989, is given to a nonprofit leader in developing community based services for children, adults, and veterans. This year the recipient is Brain Injury Services, whose ADAPT Clubhouse provides members with skill building, volunteer opportunities, job exploration, and socialization. They also offer counseling, community participation and skill building service programs, vocational services, and a specialized seniors program.
The awards ceremony was complemented by a Q&A panel, new to the event this year. Moderator Katy Neas, Deputy Assistant Secretary and Acting Assistant Secretary of the Office of Special Education and Rehabilitative Services at the Department of Education welcomed Molly Donelan, Director Sportrock; Jonathan Lucus, Executive Director NSITE; and Jeffrey Pool, PMP, Chair Alexandria's Commission on Persons with Disabilities to the stage.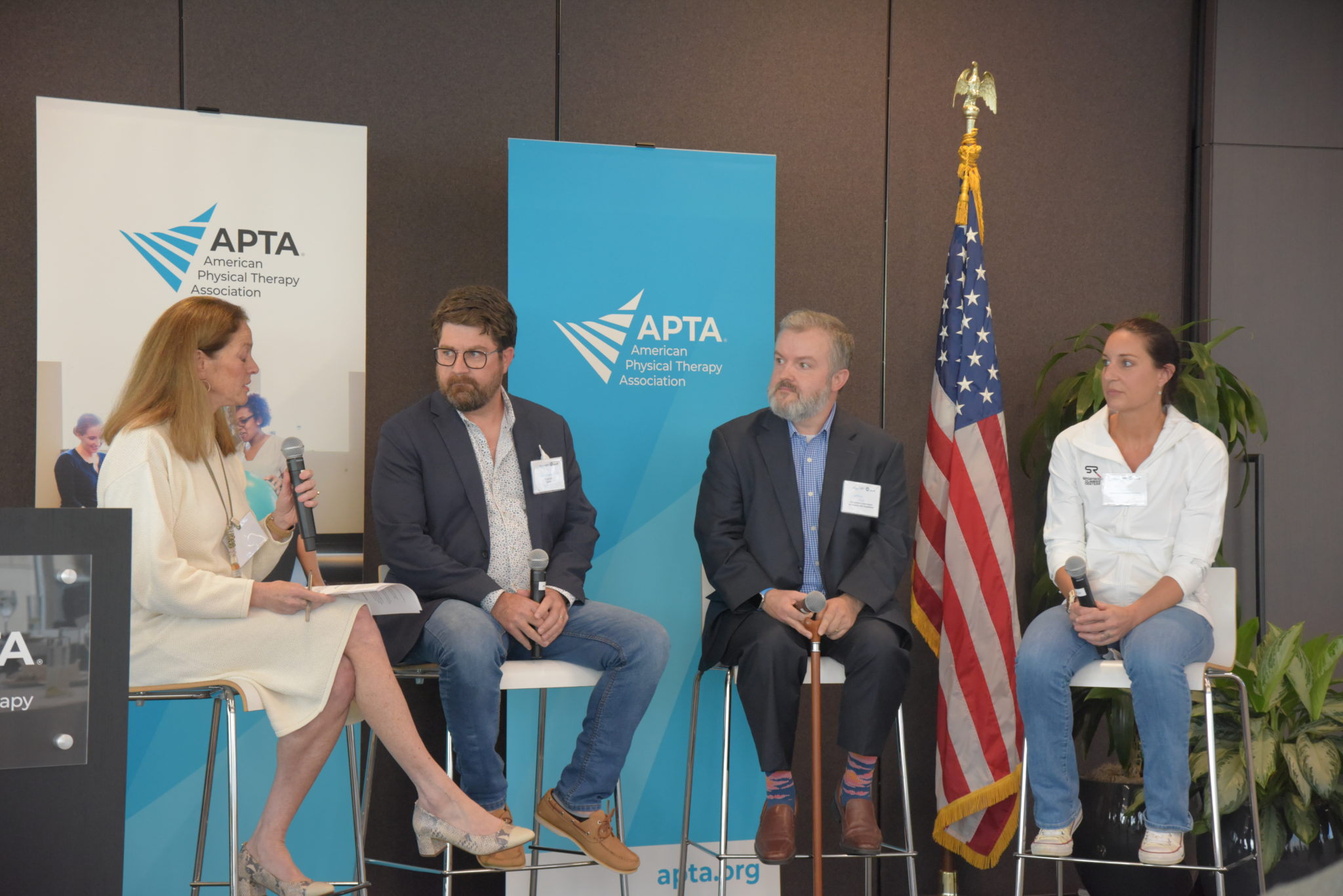 Katy posited questions including
What kind of trends are you seeing in employment space for people with disabilities?
How has the pandemic changed the view of where and who can work?
How is remote work and telework playing in to some of the things you are doing?
What are some of the ways local constituencies can effect change?
How would you encourage other programs and businesses to make their programs more accessible?
What is the one message you want everyone here to take home and share with someone who might not understand why this is so important?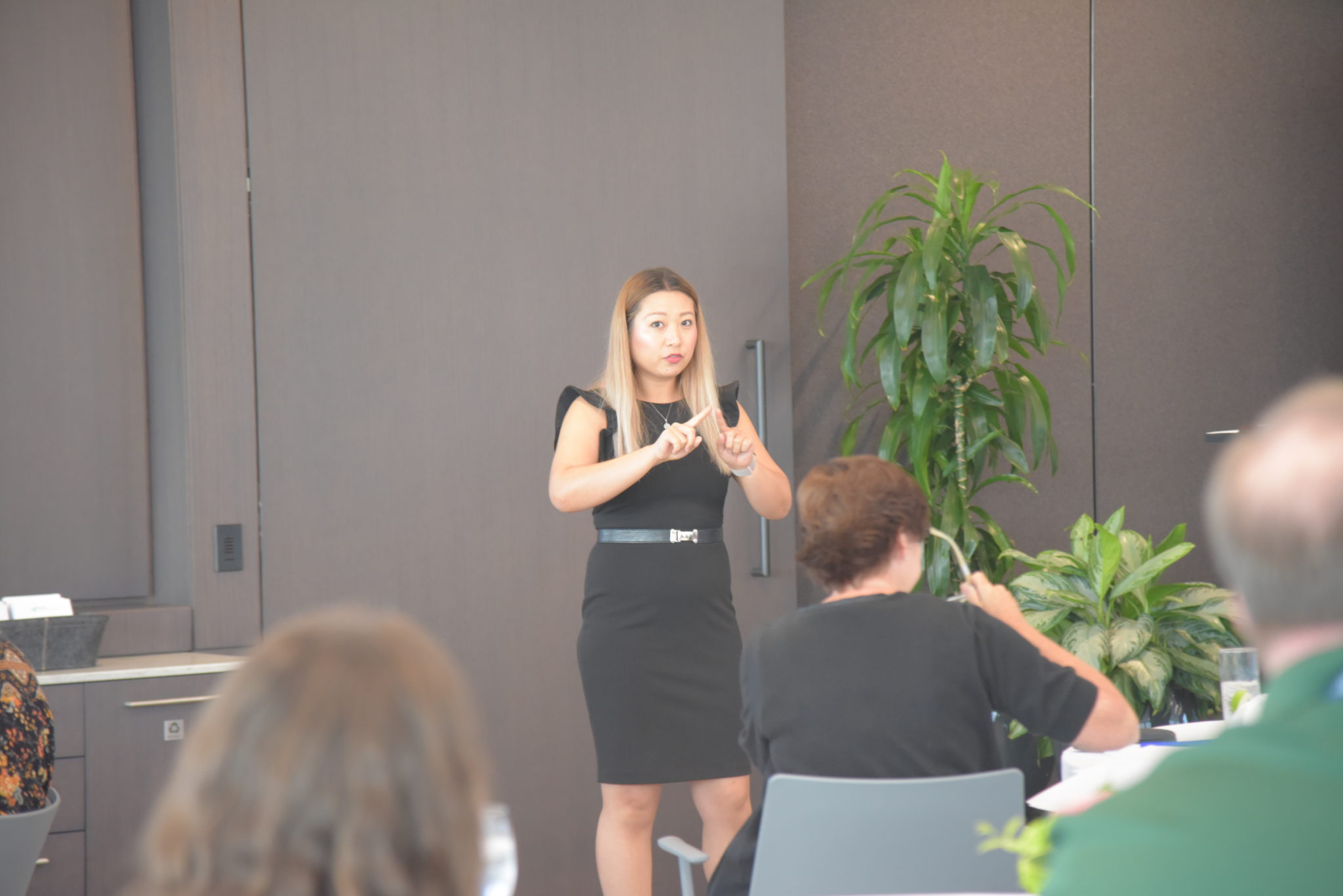 Answers from each panelist were similar, honing in on the sentiments of inclusion and participation. Jeffrey Pool encouraged the audience to speak up, go to City Council meetings, have your voice heard. "Go to local city council meetings, speak out, they need to hear from the public," he stated.
Molly encouraged everyone to not say no or I can't. At Sportrock, Molly has run a climbing program for people with Parkinson's for the last decade. "Somebody with Parkinson's reached out to me after another place shut them down. It all starts there with not saying I Can't. It really grew from that one person."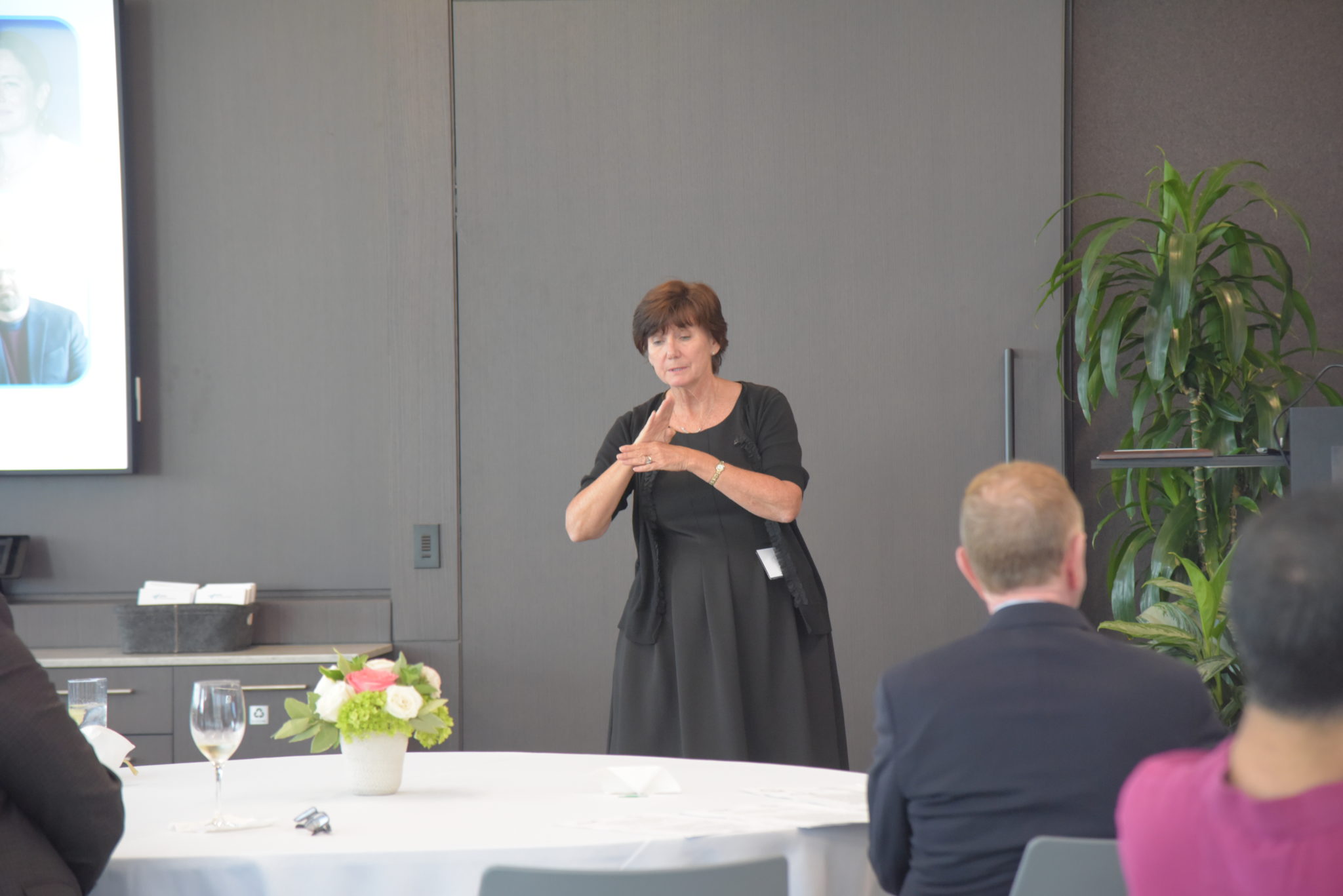 Johnathan implored each individual in the crowd to go back and implement change. "A single snowflake never thinks it is to blame for an avalanche," he posits. "We have the opportunity to create an avalanche, and it takes all of us single snowflakes to do it. You can't go back to your office and not implement anything and think change is going to happen. Not only would we have better businesses, we'd be better people."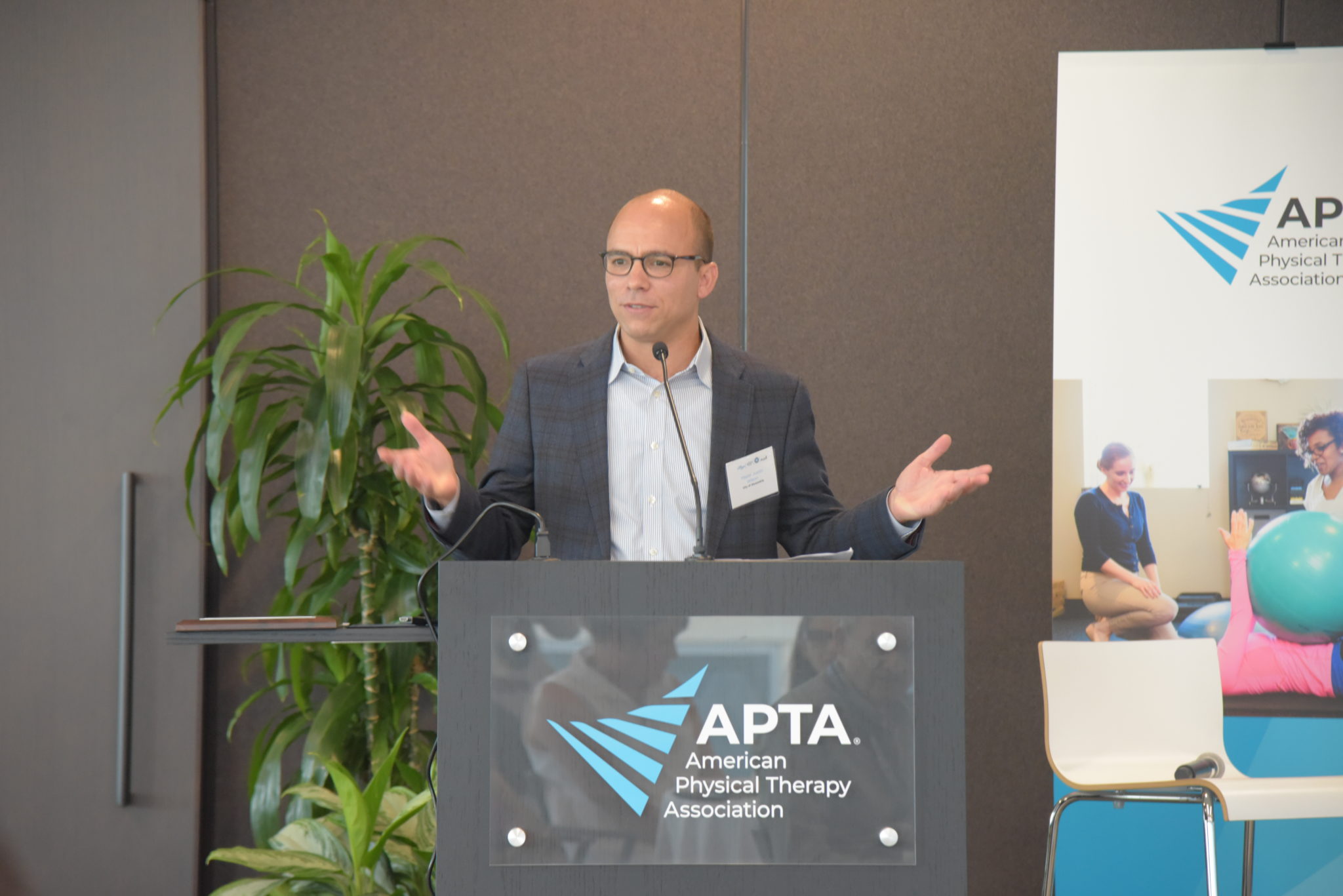 Everyone was enthused to be back in person for the Disability Awards. Mayor Justin Wilson remarked, "We are making this event better every year. Thanks to all the Commission for the work you do to ensure inclusion from everyone in our city and making sure this community is accessible and inclusive for those who are disabled." Lastly, he congratulated the awardees, "These are folks who are incredibly well deserving."
For more information on accessibility resources, visit ada.gov.
SIMILAR: Virginia Public Art Among Top 100 Finalists for CODAaward