Arts
Virginia Public Art Among Top 100 Finalists for CODAaward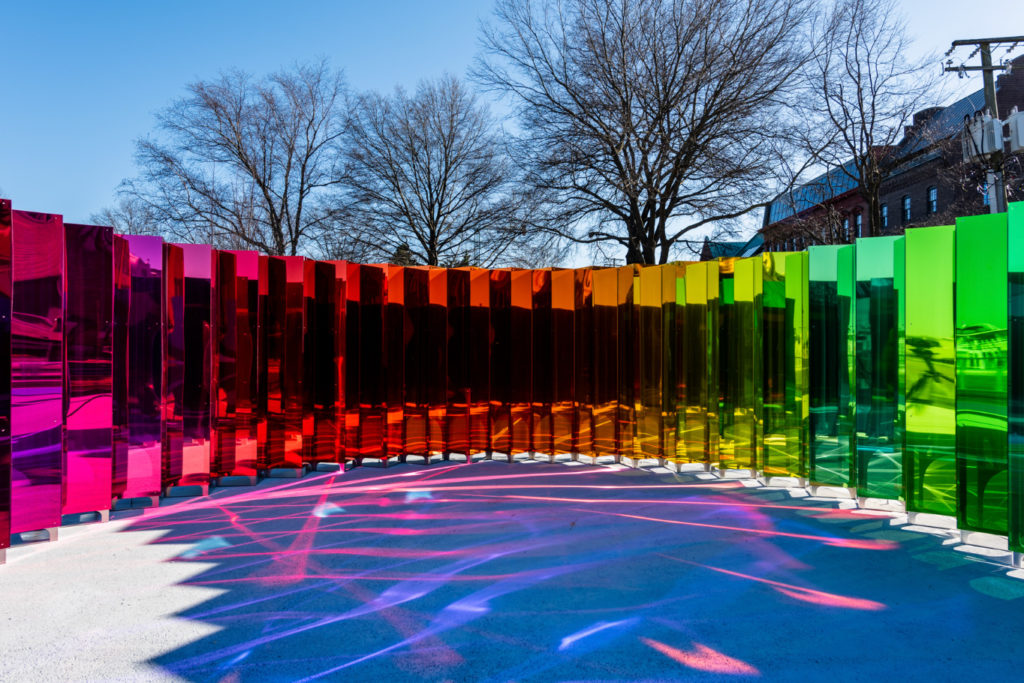 ALEXANDRIA, VA — Two public art installations in Virginia are among the Top 100 finalists for a prestigious CODAaward, given to those who successfully integrate commissioned art into interior, architectural, or public spaces. CODAworx is the center of the commissioned art economy and a trusted resource to find and hire talented artists, creative teams, and qualified contractors who are experienced in the creation of commissioned artwork. CODAawards is a way to recognize and celebrate these commissioned works that are masterfully integrated into the urban landscape. From now until June 30, public voting is open for the People's Choice CODAaward! The two artworks that receive the most votes will win.
Hundreds of commissioned art projects were submitted for the 10th Annual CODAawards. This year's 406 entries represent $94 million in commission fees and projects from 20 countries. With two art pieces in the Top 100 — "Mirror Mirror" from Alexandria and "Fine Lines" from Arlington — Virginia represents 2% of the finalists in this international competition.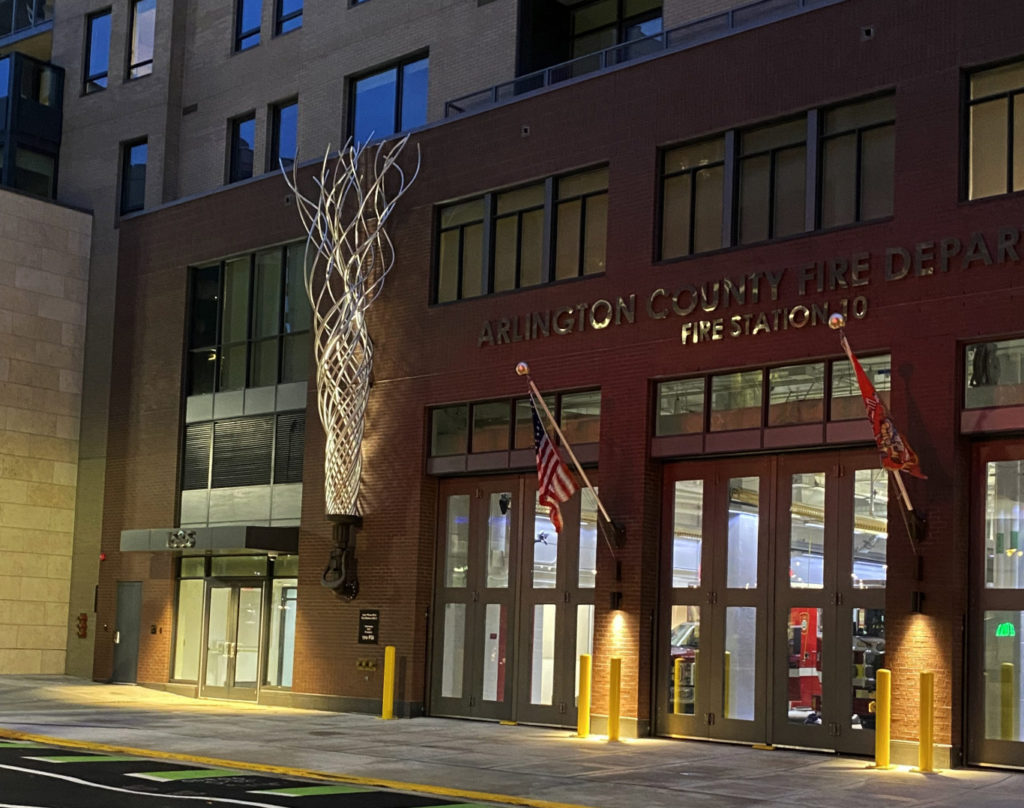 Voters are encouraged to rally behind the work they like in the CODAawards categories of Landscape, Residential, Commercial, Liturgical, Public Spaces, Transportation, Hospitality, and Education. You may vote for as many projects as you like, but you may only vote once per project.
The two projects that will receive the People's Choice CODAaward, alongside all of this year's CODAaward winners (one in each of ten categories), will be announced in the August issue of Interior Design magazine. The winners will also be invited to CODAsummit: Art, Technology, and Place on October 14, 2022 in Denver, CO.
Through CODAworx's partnership with The Architects Foundation, the Octagon Museum in Washington, D.C. will host an exhibition featuring all 2022 CODAawards winners from May 30, 2023 through September 30, 2023. This museum is on the grounds of the National AIA Headquarters and is visited by thousands of architecture enthusiasts.
Want to see your favorite public art piece win the People's Choice CODAaward and be featured in the Octagon Museum? Make sure to vote for your favorites before next Thursday, June 30!
RELATED: Alexandria's Art League Presents a Trio of June Exhibits