Community News
Monticello Park in North Ridge area of Alexandria is now an Old-Growth Forest
Old-Growth Forest Network has recognized Monticello Park in the City of Alexandria as part of the Old-Growth Forest Network
Alexandria, VA  Monticello Park in the North Ridge area of Alexandria is now an Old-Growth Forest by the Old-Growth Forest Network. Monticello Park, 320 Beverly Drive, is now part of the Old-Growth Forest Network. The Old-Growth Forest Network is a growing alliance dedicated to the preservation of unique and beautiful native forests across the United States.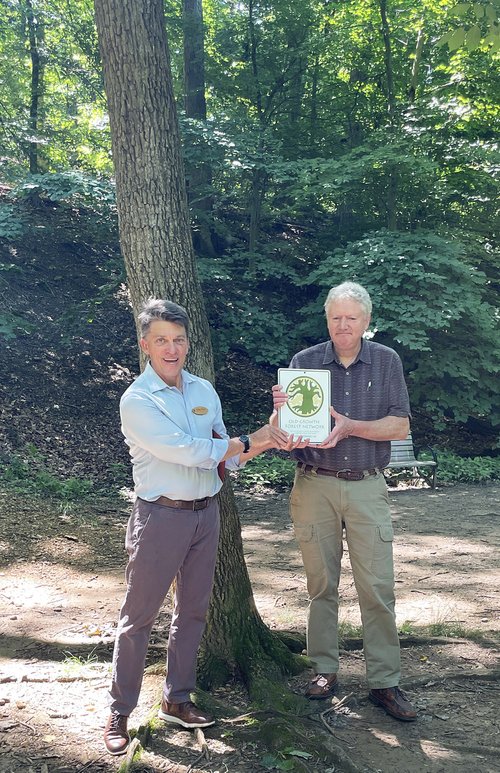 "Our nation's original forests have been reduced to a tiny fraction of their former magnificence" according to the Alliance.  The Old-Growth Forest Network is working to designate one forest in every county where people can always experience their natural heritage and nurture a deeper relationship with the natural world.  Like the trees we love, the supporters of the Old-Growth Forest Network stand together to ensure these forests will never be logged.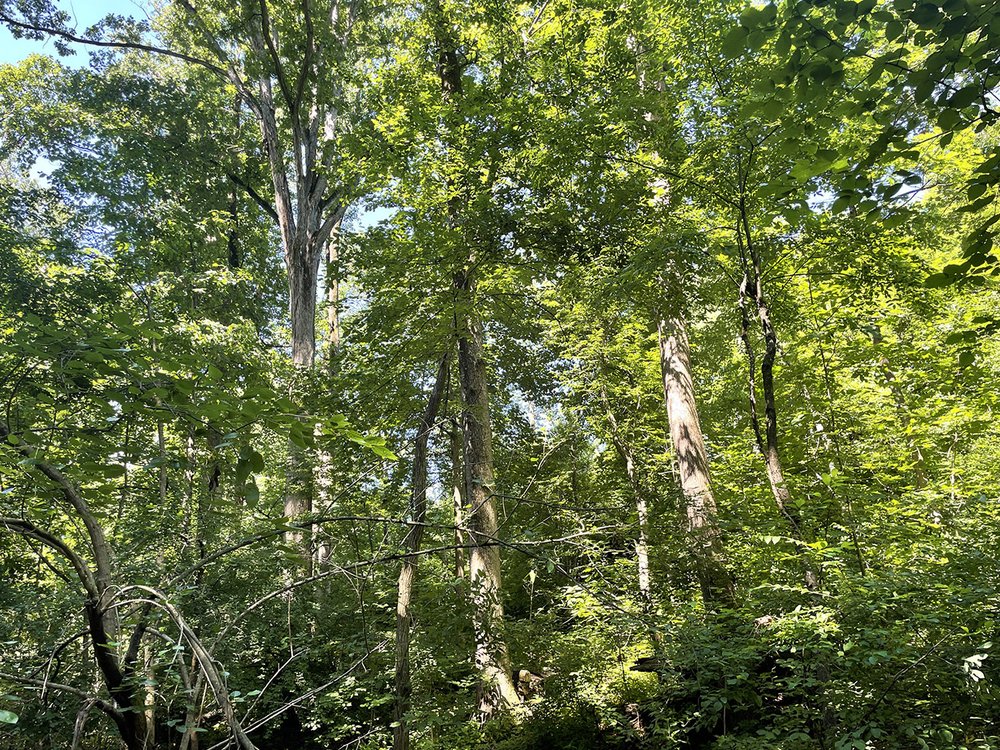 The on-line registry describes this beautiful little park: "Monticello Park is known for its unique, exceptional variety of birds, insects, and other wildlife; as well as an unparalleled diversity of flowers and plants for the region. It is one of the last remaining shelters in the City of Alexandria for many small migratory birds. These features are most likely due to an old age tree canopy, a lush understory containing many shrubs, and many geological features including a shallow stream. It is roughly 6.18 acres in area, and most of those acres contain old-growth trees. This park contains primarily a mixture of Evergreen Oak-Heath Forest, Mesic Mixed Hardwood Forest, and Woodland Seep. The north-facing slopes and stream bank in the Northwest of the park are largely populated by old-age oak trees and mesic stream-adjacent vegetation." The park is also known as a migratory bird hot spot according to eBird. Because of the tree canopy and fresh water stream, migratory birds use the area as they move between their summer and winter nesting areas.
Per the Alliance, "Dedicated individuals such as you and the others at the City of Alexandria make this promise possible.  We remain grateful to all who have worked tirelessly to preserve Monticello Park."
https://thezebra.org/2018/11/07/alexandria-country-day-collaborates-with-city-monticello-park-improvement/