Cat in a Box
"Dewie" is Alexandria's Cat in a Box—July 2022
Meet Dewie!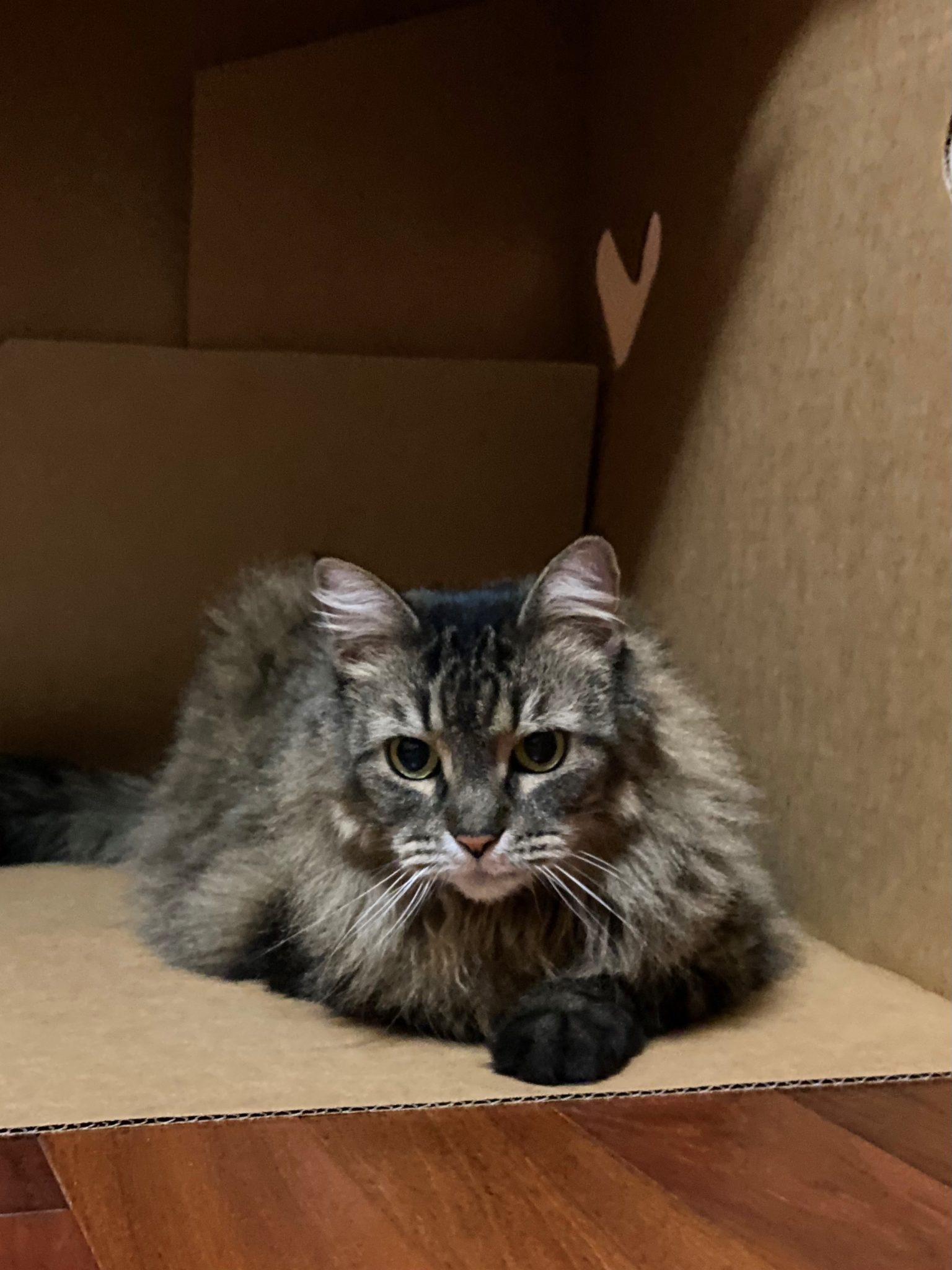 Alexandria, VA – "Dewie isn't so sure about this "big box" that arrived in her house. She had to check out every corner. We made cut-outs in the box for a fun play area for her to enjoy before moving it onto the recycling bin."
Submitted by Bonnie Orleans
The next time your cat finds his or her way into a boxy predicament, snap a photo and send it to us. If we publish it, you will win a $25 gift card to an area retailer or restaurant. Be sure to include your cat's name, your name, and your home address in case you win (so we can mail you your prize!). Please send to [email protected] with CAT IN A BOX in the subject line, along with a descriptive sentence or two.
ICYMI: Alexandria Love Your Pet Day Is Now Paws in the Park!