Mount Vernon
Mount Vernon-Lee Chamber Presents Scholarships to Outstanding Students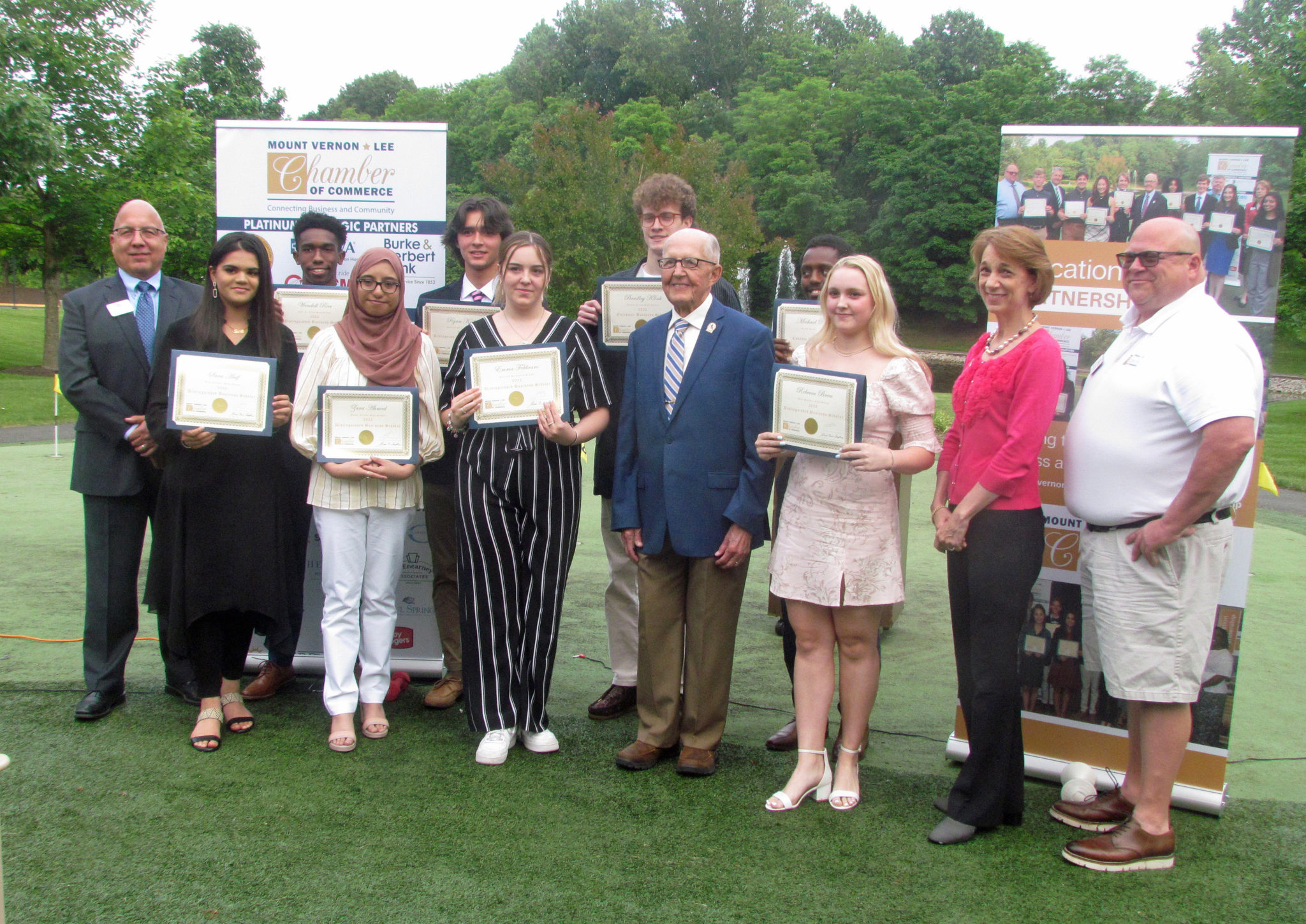 By Steve Hunt
Alexandria, VA – The Mount Vernon-Lee Chamber of Commerce presented nine area graduating high school students pursuing a degree in business with a total of $18,000 in scholarships on May 25 at a ceremony at The Fairfax.
The 2022 Distinguished Business Scholars are Zara Ahmed of Mount Vernon High School, Sara Arif and Rebecca Brees of West Potomac High School, Michael Binyam and Nate Detrick of South County High School, Emma Febrarro and Ryan Kiefer of Hayfield Secondary School, Bradley Klink of Bishop Ireton High School, and Wendell Rice of John R. Lewis High School.
The featured speaker at the awards ceremony was Brig. Gen. Robert Jorgensen (Ret.), president of the Army Retirement Residence Foundation-Potomac. Through its Education Partnership, the chamber has provided scholarships to area students for two decades, totaling more than $268,000.
Past chamber chairman Mark Murray who presented the scholarships said, "It's good to see all these young people excelling. It's one of our favorite events of the year."
ICYMI:Earth Day Is Every Day at Hollin Meadows Elementary School