Zebra Misc
Psi Alpha Alpha Is All In for Mount Vernon Community

By W.J. William, Jr. and James Cherry
Alexandria, VA – The local Psi Alpha Alpha Chapter of Omega Psi Phi Fraternity, Inc. recently received prestigious awards at the fraternity's Third District Meeting, highlighting its impact on Mount Vernon area youth. Much of that work focuses on the Route 1 corridor and the historical Black community of Gum Springs, according to chapter Basileus (President) W.J. Williams Jr.
Since its inception on December 26, 1980, the chapter has provided mentoring programs, partnerships within Fairfax County (with New Hope Housing, Rebuilding Together, Fairfax County Public Schools, Fairfax County Department of Family Services), and a commitment to education and the performing arts for high school students by providing annual scholarships for high school seniors and facilitating a yearly talent showcase.
As a part of its "Adopt-a-Highway effort," the chapter selected a stretch of Route 1 between Sherwood Hall Lane and Forest Place in the Mount Vernon area to pick up trash and other debris.
For many years, the chapter has made it a priority during the Thanksgiving and Christmas holidays to donate gift cards to those in need in the Gum Springs community and to donate toys and participate in the Santa tradition at the Gum Springs Community Center.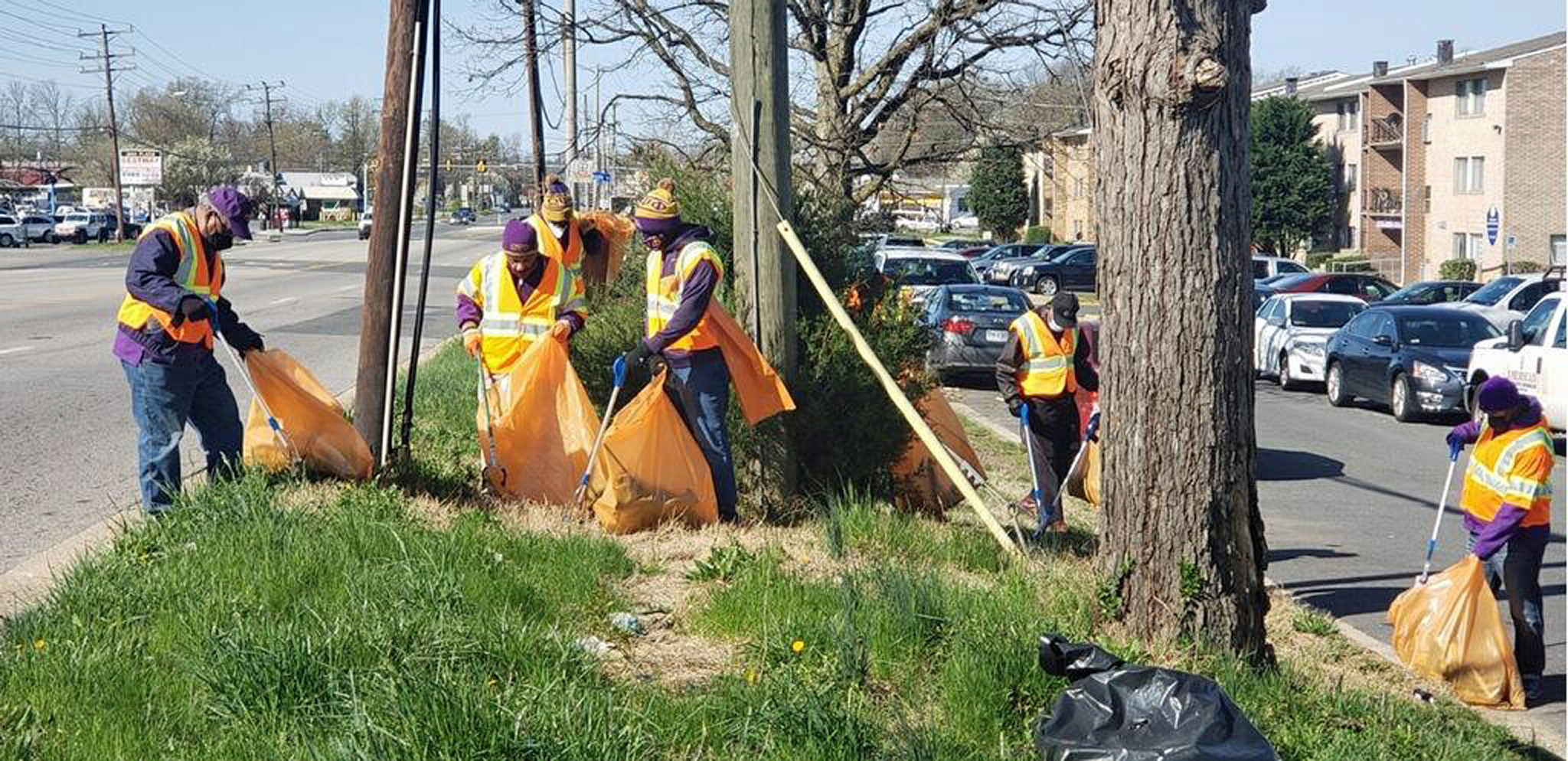 In partnership with its philanthropic arm, the Bernie L. Bates Foundation (www.blbinc.org), members mentor at the elementary and high school levels. Every quarter, the men of Psi Alpha Alpha interactively read to six third-grade classes at Riverside Elementary School. They also provide each student with a library of approximately 30 books to help foster a love of learning and reading.
At Mount Vernon High School, the chapter's MANUP Program partners with the football team to facilitate Mentoring and Study Hall sessions through a 10-week lecture series between September and November. These sessions feature multiple guest speakers engaging with 80+ students in areas of pre-college initiative, financial literacy, military, and career readiness post-high school. The MANUP program has expanded to West Potomac and John Lewis high schools.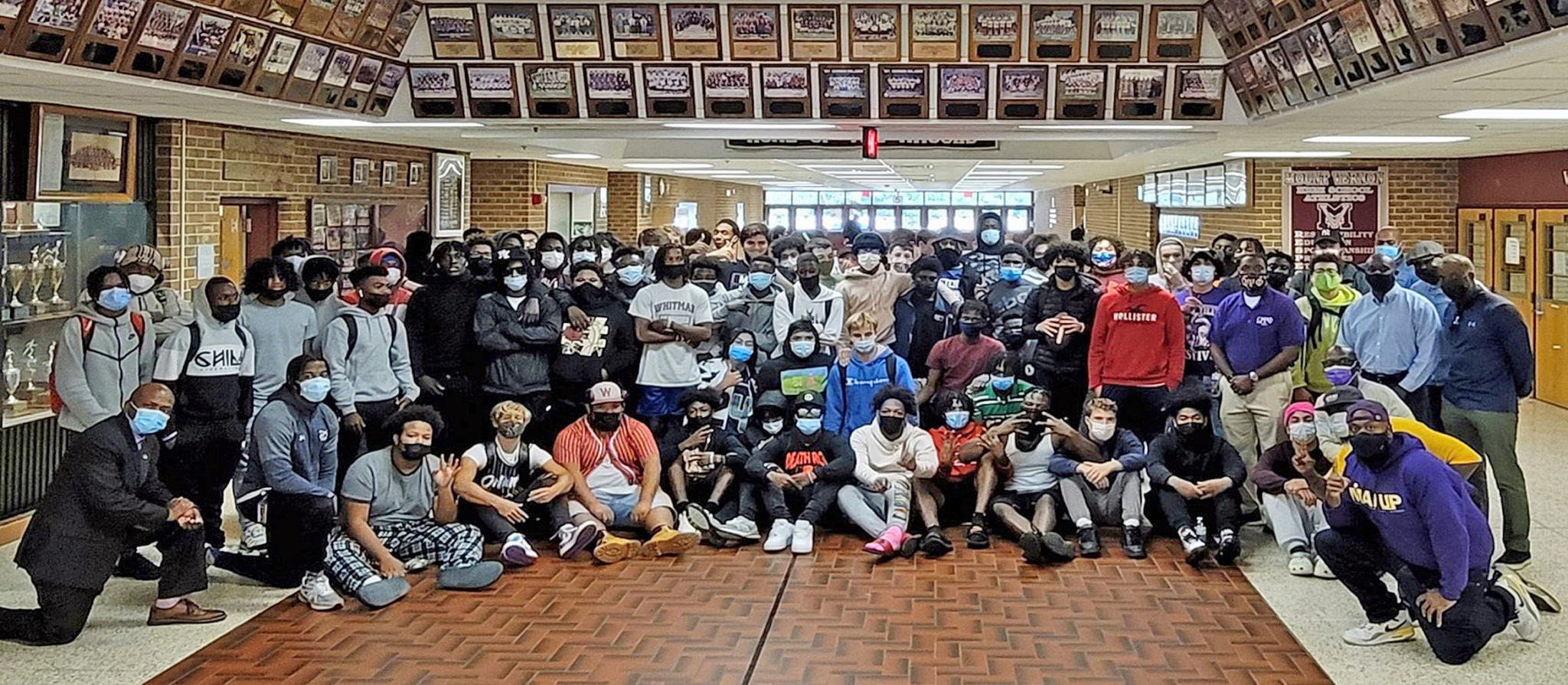 The chapter and two of its members were recognized at the fraternity's annual Third District (43 chapters in VA and DC) Meeting with the following awards:
Third District Graduate Large Chapter of the Year Omega Year 2020-21
*Third District Fatherhood Initiative Large Chapter of the Year
*Third District Youth Academy Program (Mentoring) Large Chapter of the Year
*Third District Superior Service Award, given to a member who has shown a continuous spirit of service toward the fraternity and the community. The winner for Omega Year 2020-21 is Michael Frazier.
*Third District Founders Lifetime Achievement Award, given to a member with a minimum of 25 years of membership who has exhibited the fraternity's cardinal principles of Manhood, Scholarship, Perseverance, and Uplift. The winner for Omega Year 2020-21 is Alcindor Rosier.
To learn more about Psi Alpha Alpha Chapter and Omega Psi Phi Fraternity, Inc, please visit: www.fairfaxcountyques.org