Foodie Newz
Vermillion is Reopening, St. Elmo's Opens New Location and More in Alexandria's Summer Time Foodie Newz!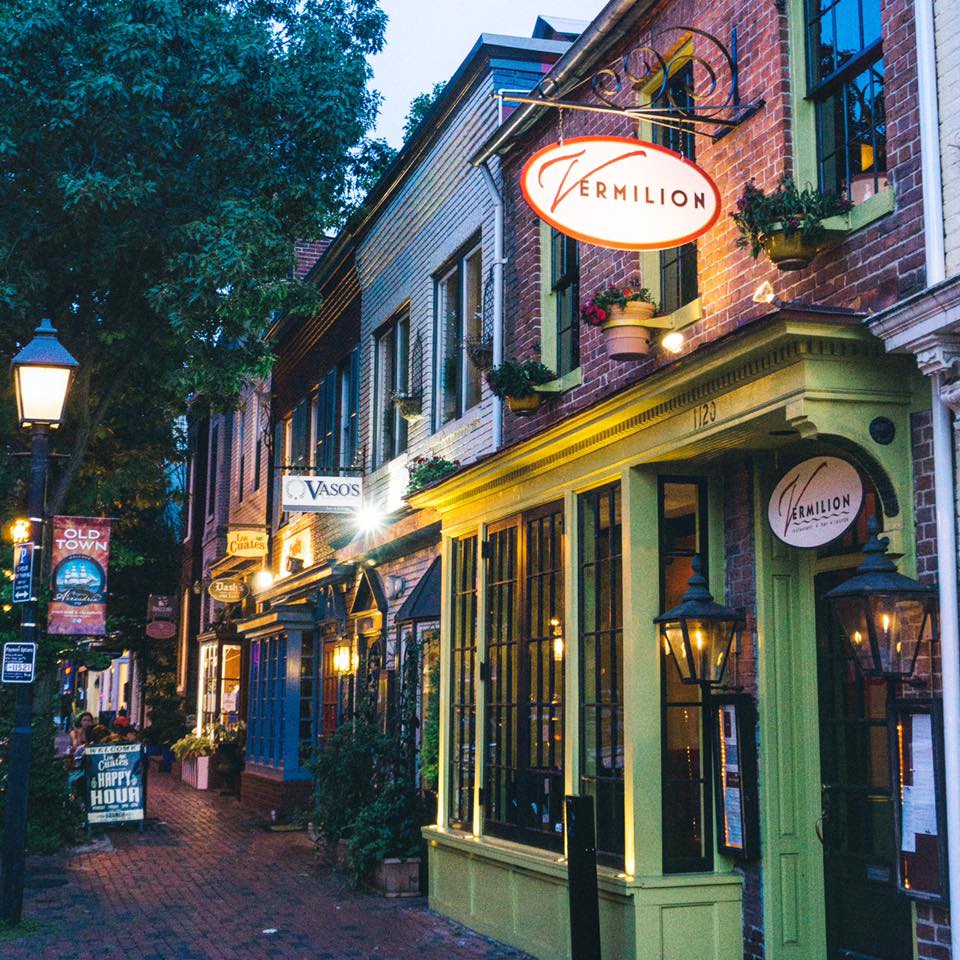 Alexandria, VA – Welcome to summer!  It's hot, it's humid, and masks are coming off. It's time for going outside, meeting and eating with family and friends. Change seems to be the key word to describe the many openings and closings around town.
What's changing
Bradlee has had many restaurants open and close over the years. June saw Zöe's Kitchen, 3644 King St. close after nine years. The restaurant was well known and loved by its Mediterranean kabobs, salads, and other favorites. It will be replaced by Cava Grill, another Mediterranean style restaurant owned by the same corporation. According to Zöe's Kitchen website, "We're just getting started. Learn more about the next chapter as we join together with CAVA – a leading Mediterranean culinary brand that shares the same passion for creating bold, craveable meals and exceptional guest experiences. Our commitment to quality and to you, our guest, will always be number one. And we're incredibly thankful for all of your passion and support." This location will join other Cava locations in Foxchase, Kingstowne, and on Richmond Highway.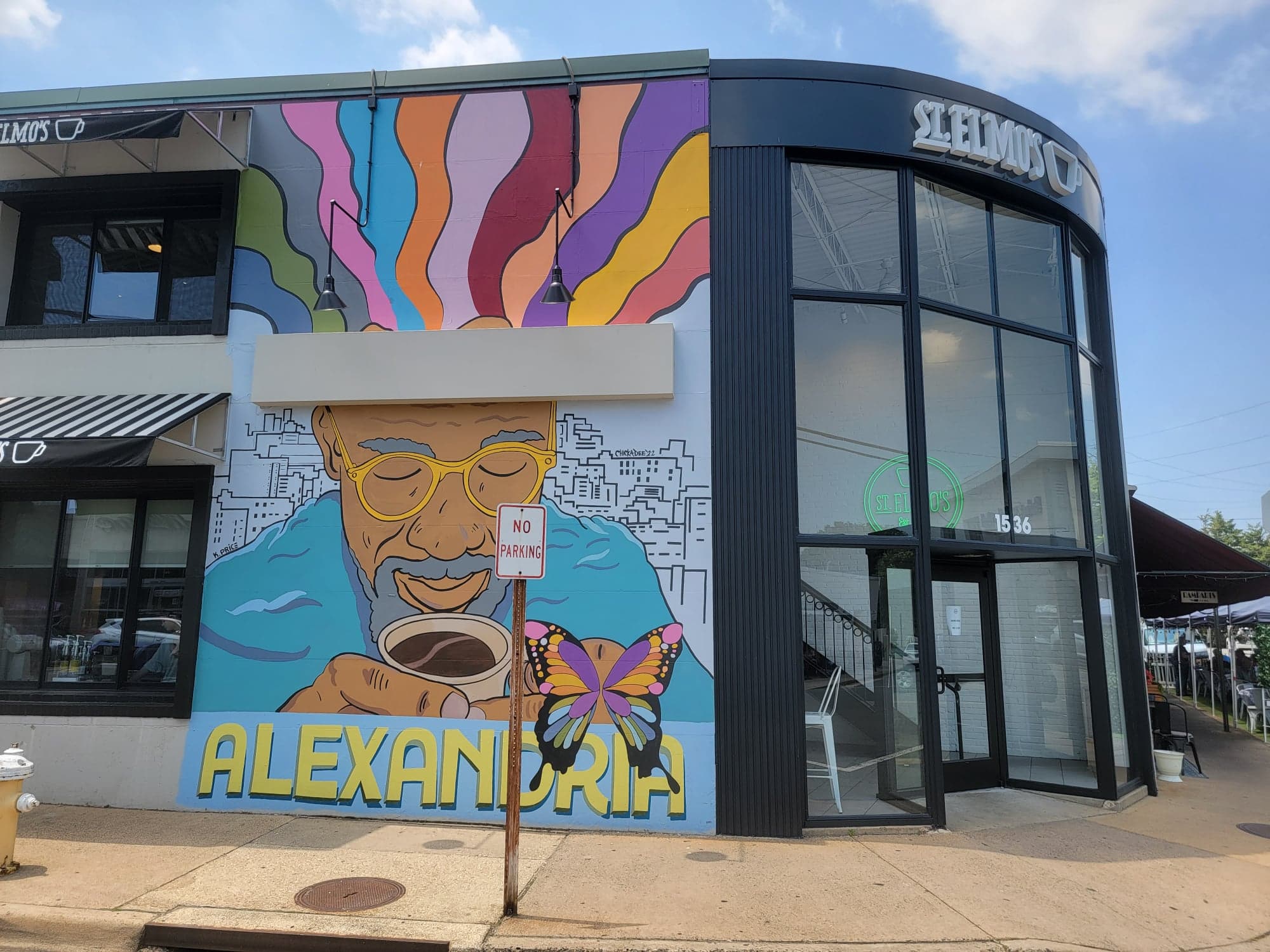 Congratulations to St. Elmo's as they open their third location at 1536 Kenwood Ave. in Fairlington. The new location offers seating on the main level with additional seating on the second floor. The menu features Counter Culture Coffee, a variety of fresh baked goods, soups, sandwiches, and more. They are open daily at 7 am, closing at 5 pm Monday through Saturday and 3 pm on Sundays. Per Larry Ponzi, the owner: "We really like being in neighborhoods. We love to get visitors from out of town, and we do, but we really want the base of customers to be from the neighborhood."
Vermillion, 1120 King St., is reopening after closing during Covid. The ownership at Neighborhood Restaurant Group had evolved the location into Neighborhood Provisions that provided pantry items, ready-to-prepare meals, beverages such as craft beers and specialty wines and cocktails, and more for pickup and delivery. This allowed many of the long-time employees to remain on the payroll. The website announced they will be reopening in July but no specific date was given. Vermillion is known for its seasonal cooking sing local, farm-raised products whenever possible. 2213 Mt. Vernon Ave., former home of Bean Creative, is becoming Gostov Boulangerie & Brasserie, a French café and bistro offering French cuisine and beverages in a casual setting. There is no other information available at this time.
Cool off!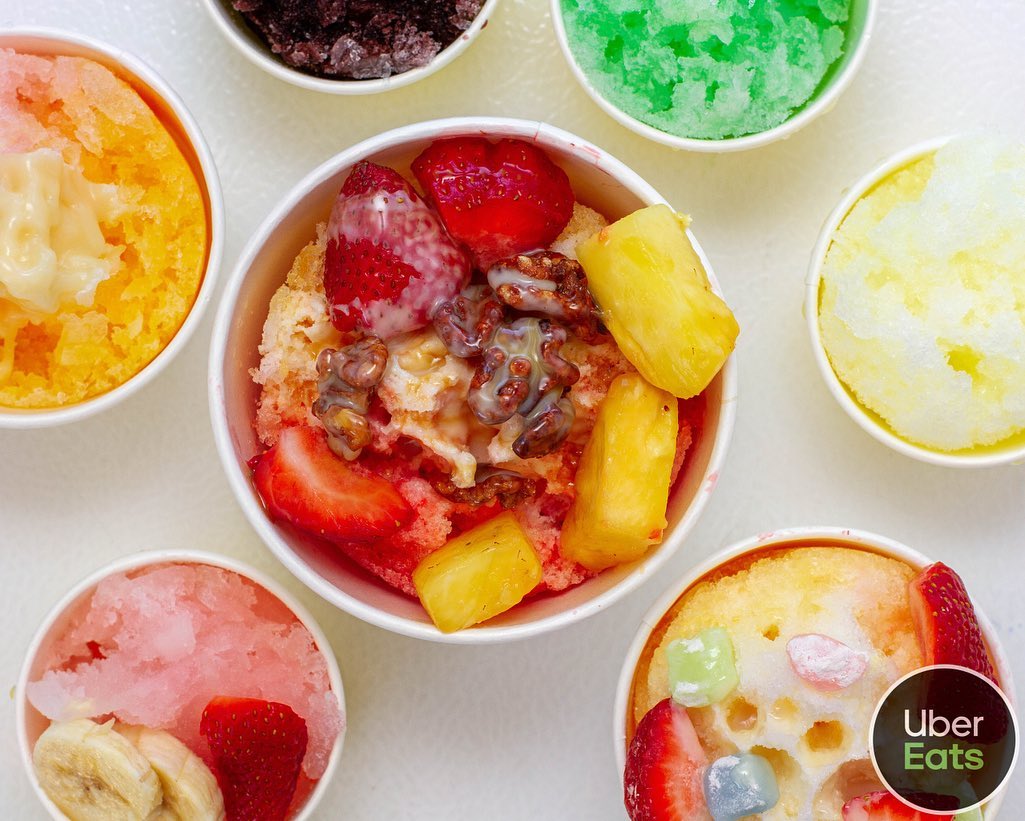 Les Petit Ananas provides some of the most delicious shaved ice in the area. Located in a food truck in the parking lot of a Sunoco Station at 1200 Belle Haven Rd., they feature Hawaiian shaved iced made from 100% natural cane sugar, purified water, and natural flavoring. Open daily from 1 pm to 8 pm daily, stop by and try some of their most popular offerings such as the LE Petit Ananas made with strawberries, passion fruit, and pineapple syrups with fresh pineapple, fresh strawberries, condensed milk, honey glazed walnuts, and drizzled with caramel.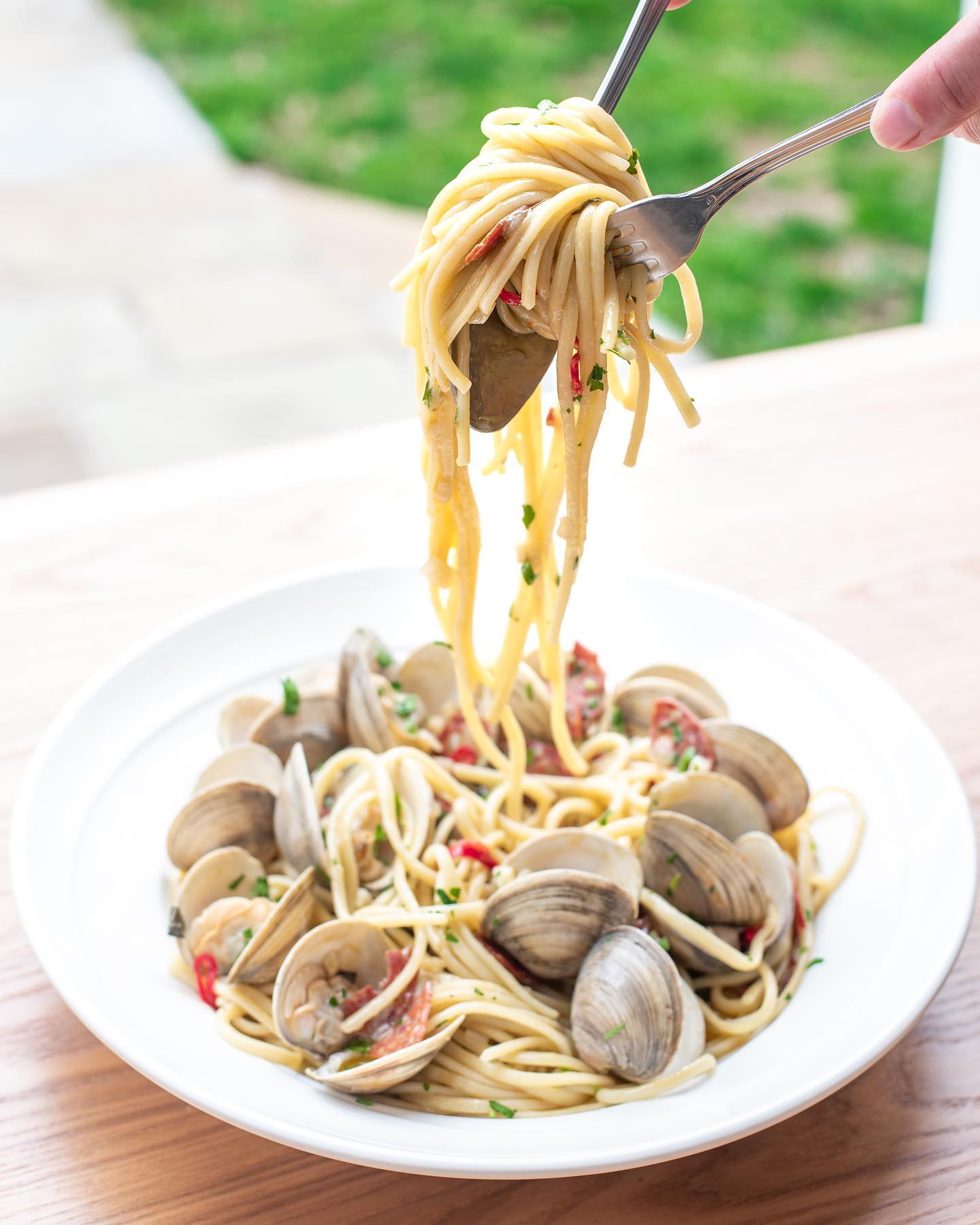 Nice Cream, 726 King St., closed on May 1, 2022. Based on documents provided to the City, Impact King will be reopening the shop in the near future. Nice Cream Ice cream is made with fresh ingredients and blended using liquid nitrogen to freeze the mixture into ice cream. No opening date has been mentioned as of yet.  Another City filing indicates that Thompson Italian, under the operating corporation of King Street Italian, is planning to open a restaurant at 1024 King St. in the former space of Hank's Oyster Bar. Thompson Italian is a well-known Italian eatery in Falls Church that features fresh pasta, hand-spun gelato, and inventive seasonal dishes in a comfortable casual setting.
Cocolita is Providing a Taste of Mexico in Arlandria/Del Ray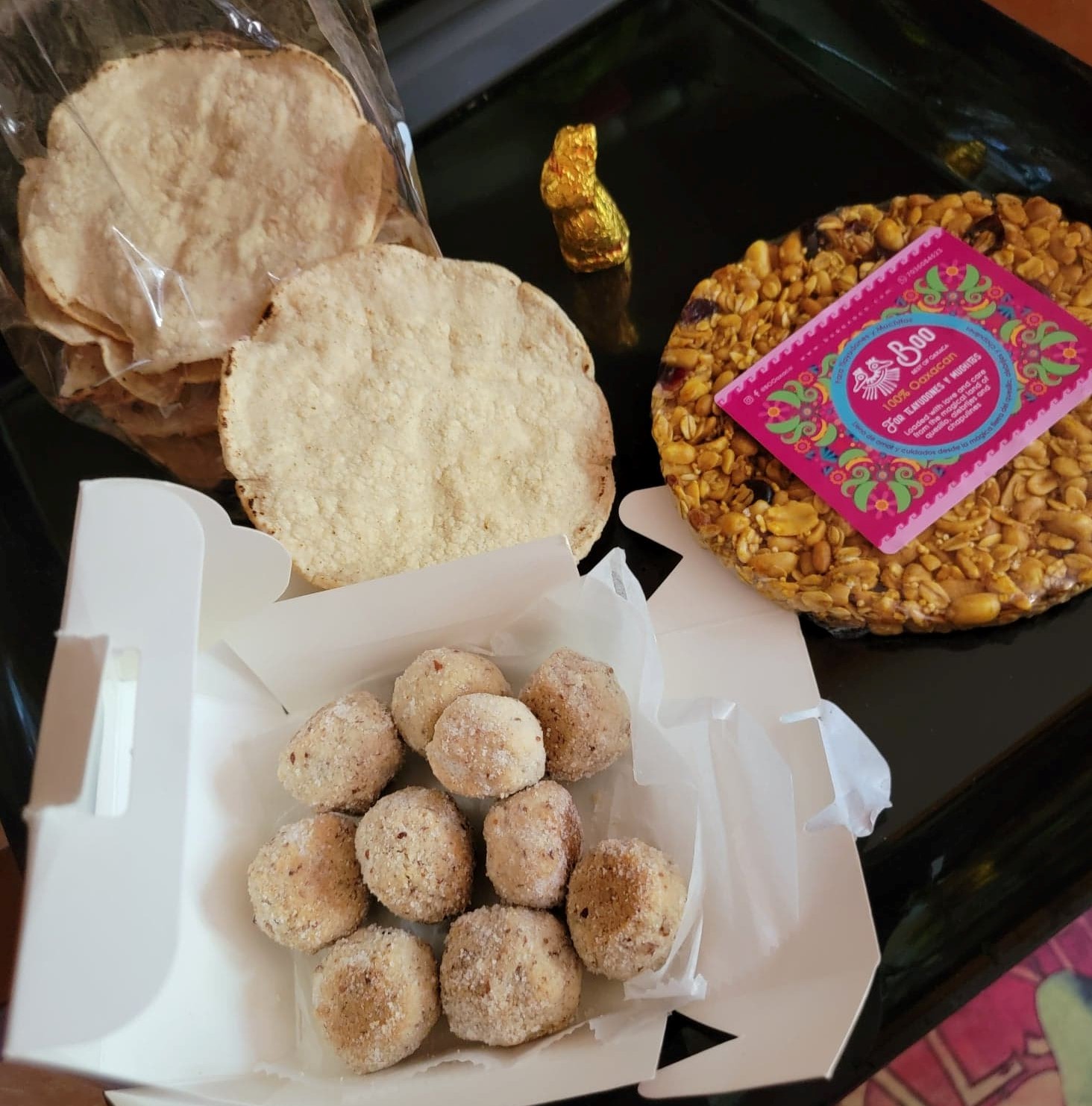 Cocolita, 3802 Mt. Vernon Ave., is now open. Carla and Susanne have opened the little shop where they feature an amazing collection of real Mexican food from Jalisco, Oaxaca, and other regions of Mexico.  According to their website, Carla says: I was born and raised in Jalisco, Mexico, and my passion is to bring out true authentic flavors in my cuisine. Cocolita is more than just a name, rather it's who I am and what i am devoted too. This devotion of perfecting true flavors of Mexico is what motivates me on a daily basis.The store features an interesting collection of products. I tried several of their offerings and was blown away by the tremendous flavors. The Mexican Wedding Cookies are made almond flour, butter, sugar, and flour – truly authentic flavor. There is Mexican chocolate and other Mexican sweets. The refrigerator case is filled with many flavorful salsas, moles, chicken tinga, cochinita (pork) pibil, and more. I tried the salsa made with crickets (dried and toasted) and it was delicious. The Tostada Maiz Entero is a dried corn tortilla from Oaxaca that is moistened, placed in a skillet, then topped with refried beans, cheese, or other toppings to make a tasty tostada. It is also delicious to crunch on right out of the package. The shop is currently open Tuesday through Saturday. You can also find Carla at the Old Town North Farmer's Market on Sundays.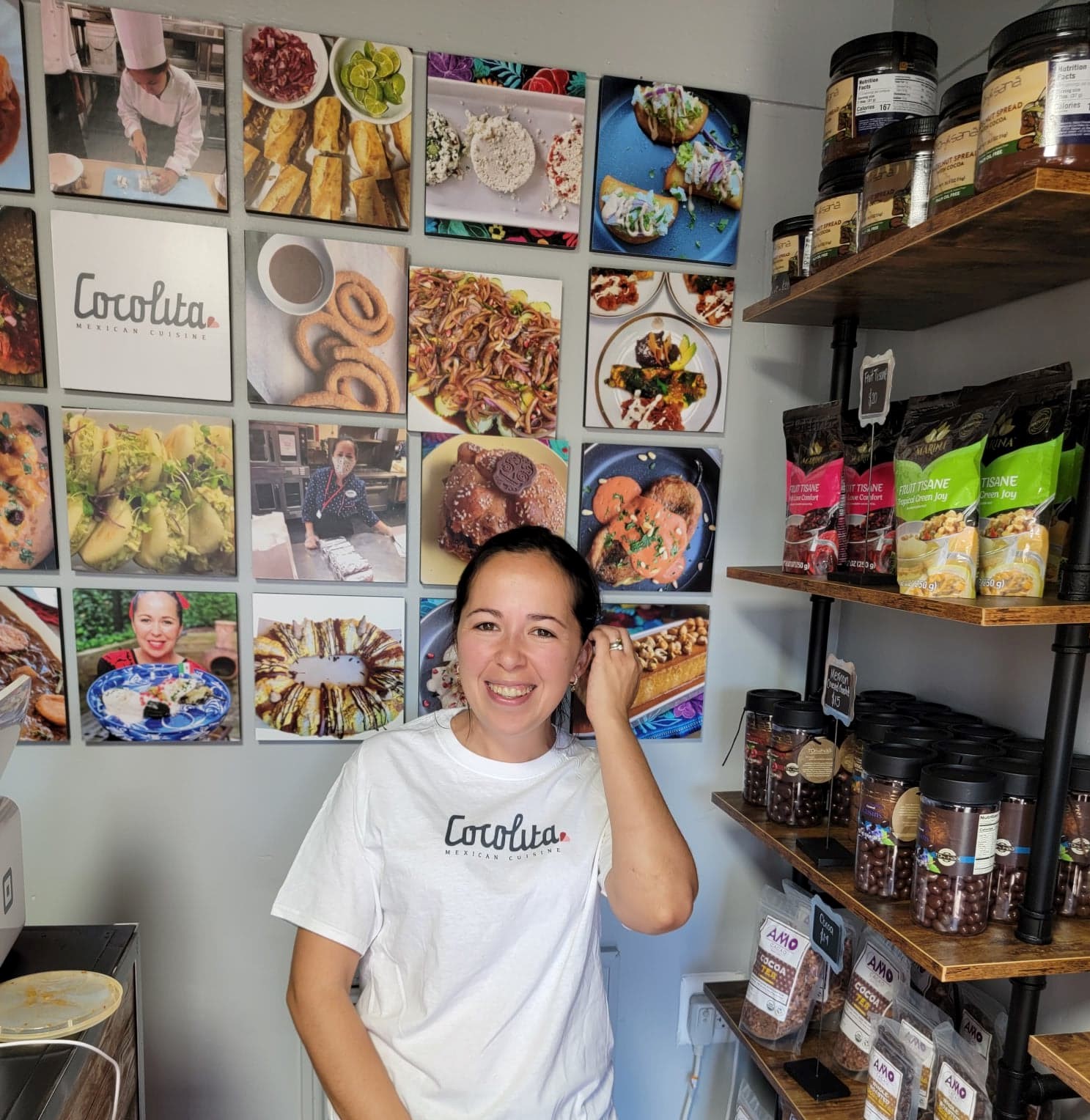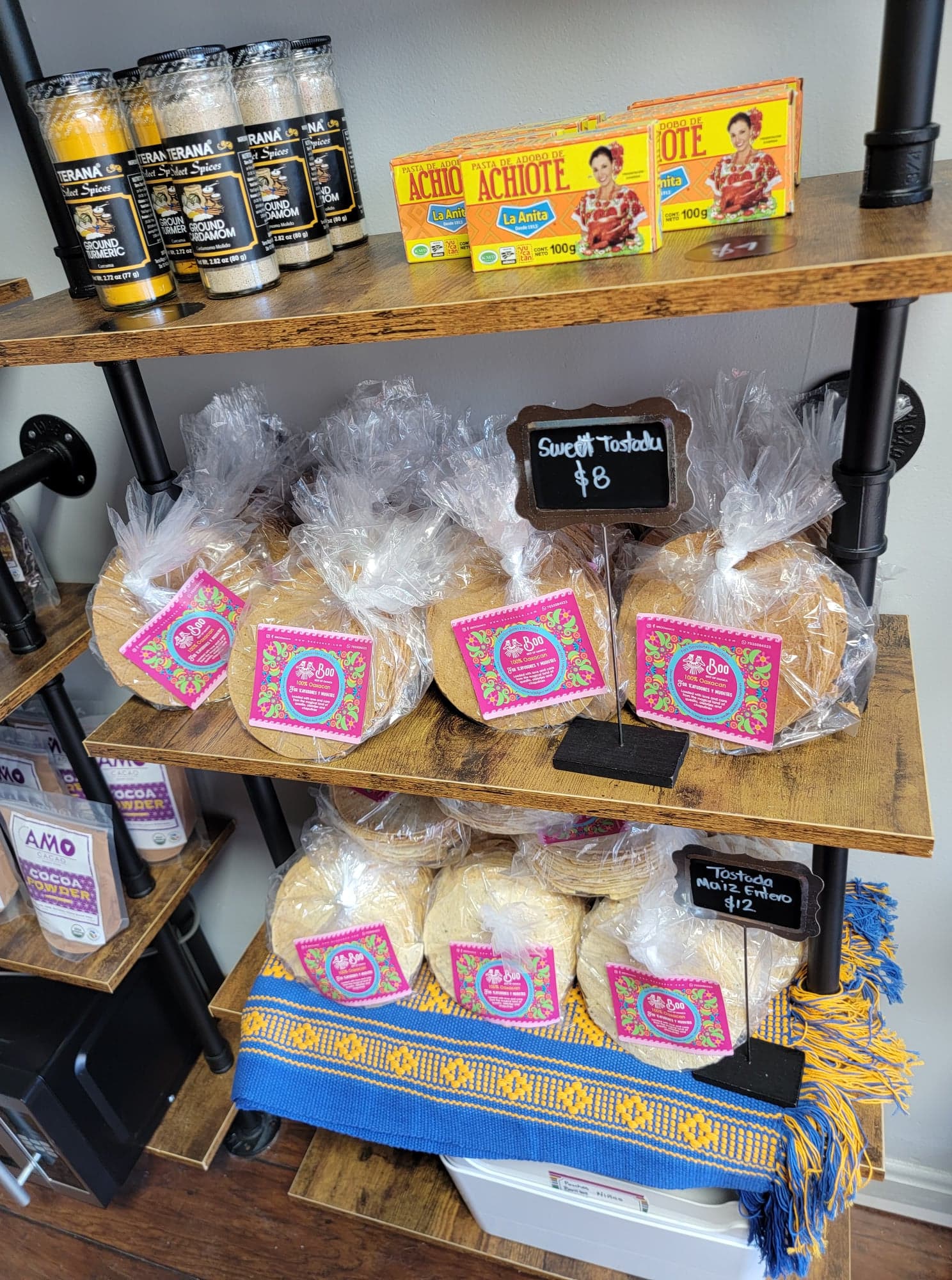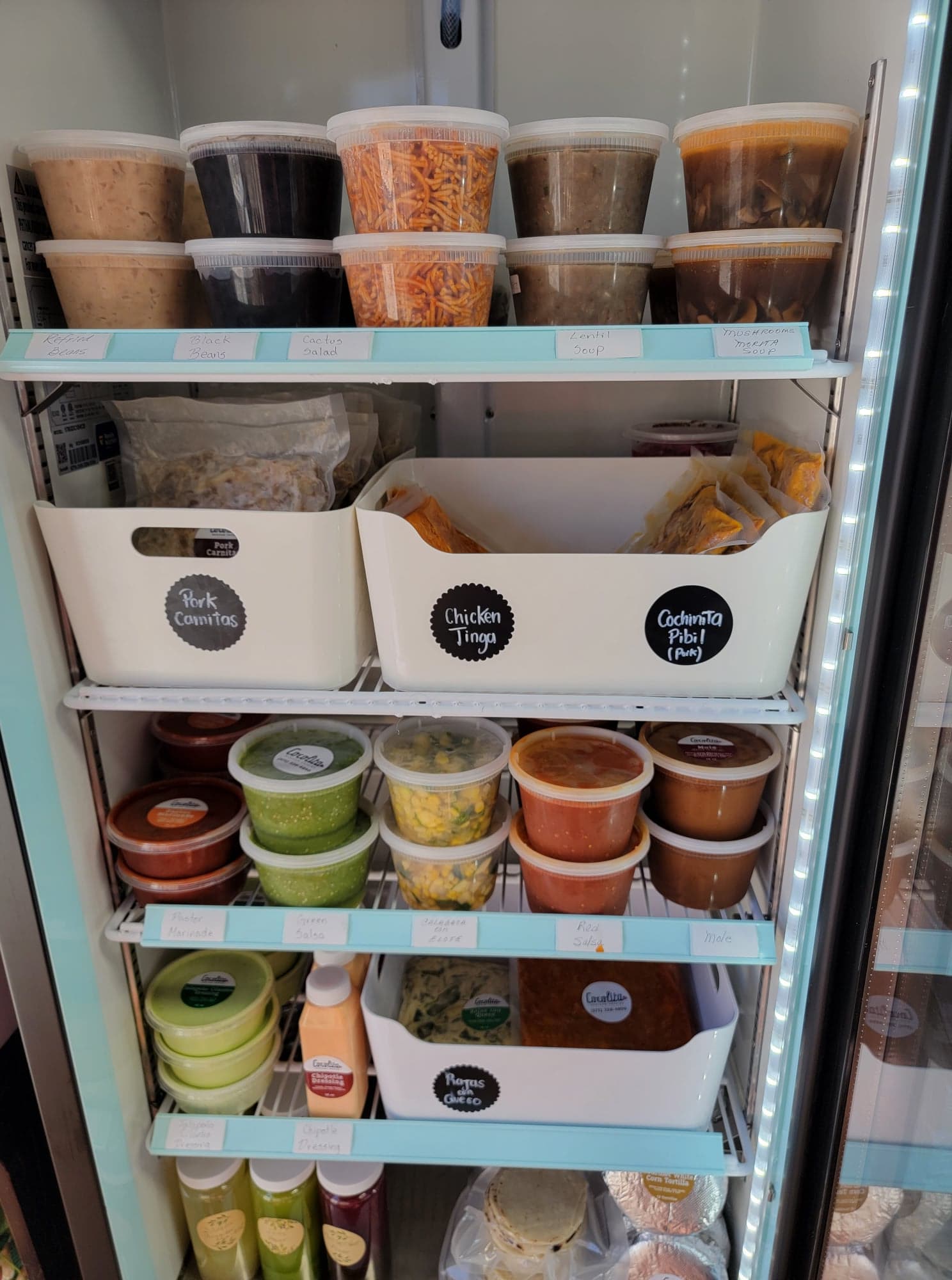 ICYMI: Alexandria's ESP Tea & Coffee Presents the Chaga Latte