Old Town North
The OTN Arts and Cultural District Grows With Made in ALX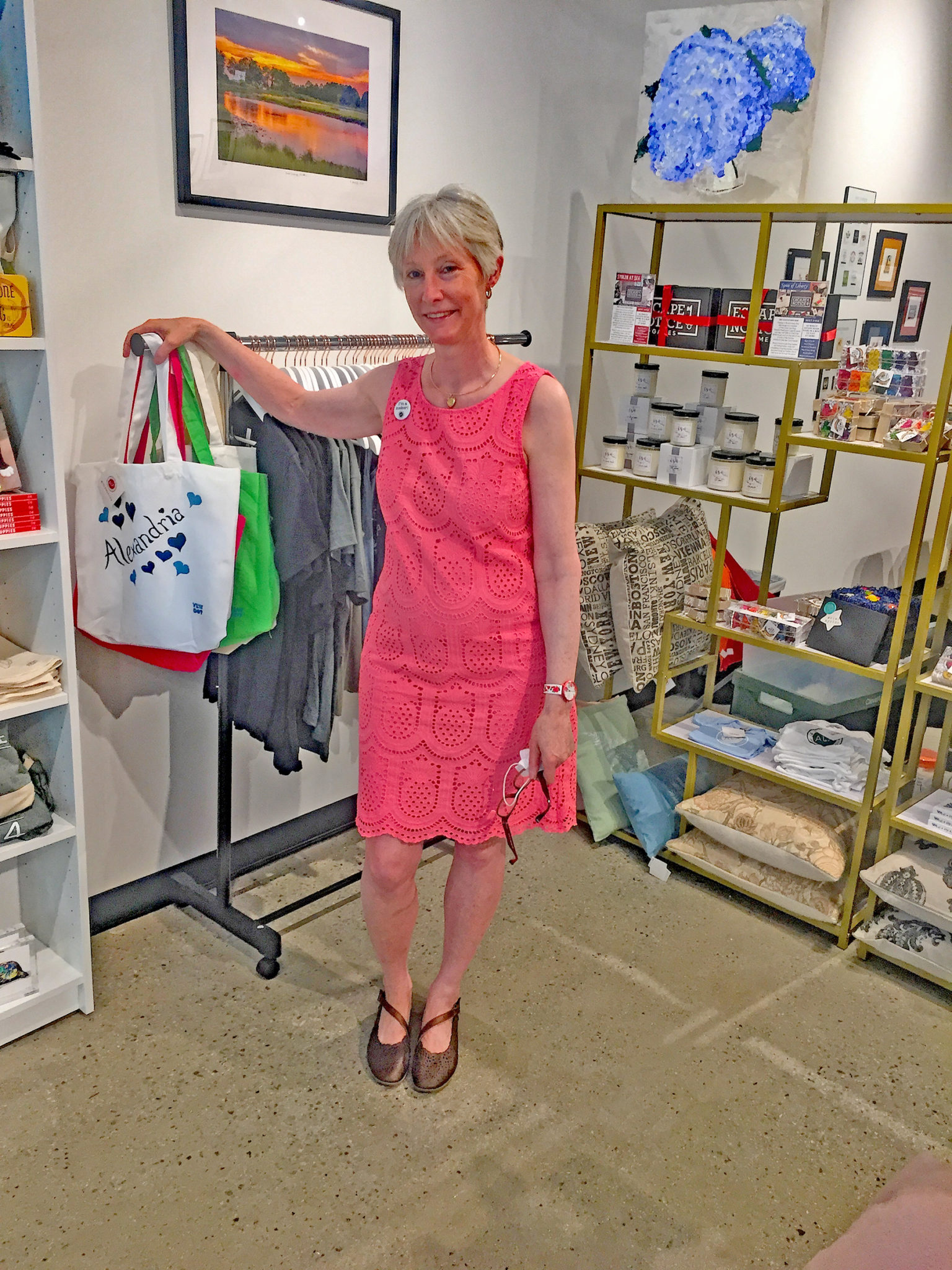 By Margaret Townsend
Alexandria, VA – New to Old Town North, but not Alexandria, the Made in ALX collective of artists, creators, and makers is settling into their new home at 533 Montgomery Street. Made in ALX first tested the brick and mortar scene with a pop-up shop on the Alexandria waterfront during the 2021 Holiday Season. The pop-up shop was a success, encouraging founders Lore Burek and Beth Lawton to begin the search for a permanent location.
Founded in 2020, Made in ALX is dedicated to "making it easy for residents and visitors to find and purchase locally-crafted, handmade and small-batch goods while supporting Alexandria's smallest businesses."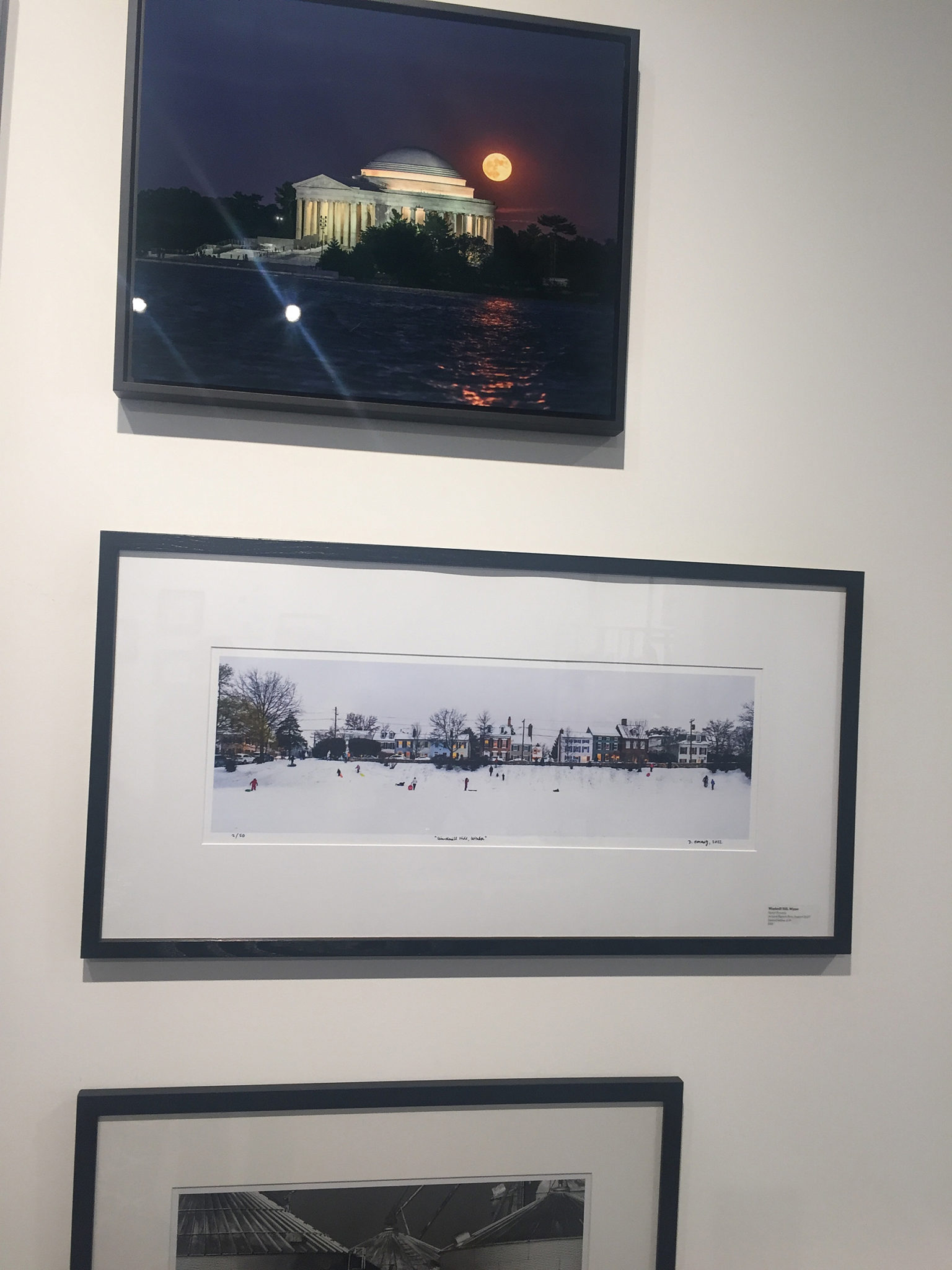 One of these businesses is the Yellow Dot Shop, owned by artist and author Ellen Hamilton. Hamilton. Her book, A Scottish Migration to Alexandria, was profiled recently in the Zebra. Hamilton says, "With Made in ALX, I feel I'm part of a dedicated community of artists and makers."
In addition to the Made in ALX Shop, Hamilton can be found at two local farmer's markets, the Old Town North Farmers and Artisans Market on Thursdays and the West End Market on Sundays.
Other local makers of the Made in ALX collective include The Alexandria Honey Company, the White Lily Shoppe, PawsGo, Pawfectly Delicious, Narwhal Design Ink, Hatch, Garden Home, Cosmic Home, Cosmic Crayon Co., and Made by Calea. Featured artists are Alexandra Schmeling, Laurel Prucha Moran, Daniel Horowitz, Michelle Wee, and Kellie Sansone.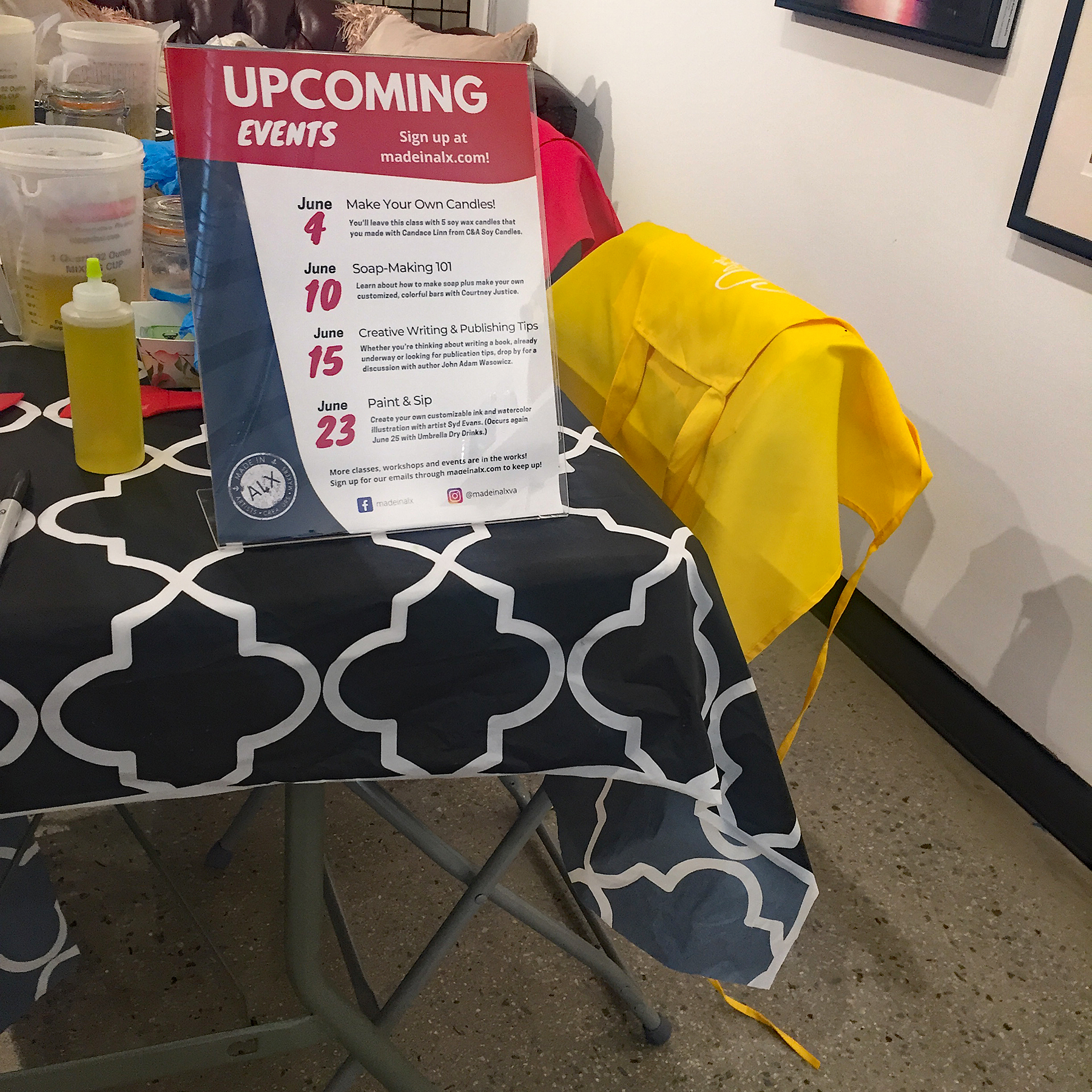 Made in ALX will offer classes and workshops throughout the year. The first was held on June 4 with candle maker Candace Linn of C and A Soy Candles. For a full schedule of classes and workshops, visit MadeinALX.com. Learn more at [email protected].
ICYMI: Incredible Women CEO's Dazzled At The Alexandria Wedding Showcase