Mount Vernon
Potomac Banks – Highlighting Our Area's Plethora of Tourist Sites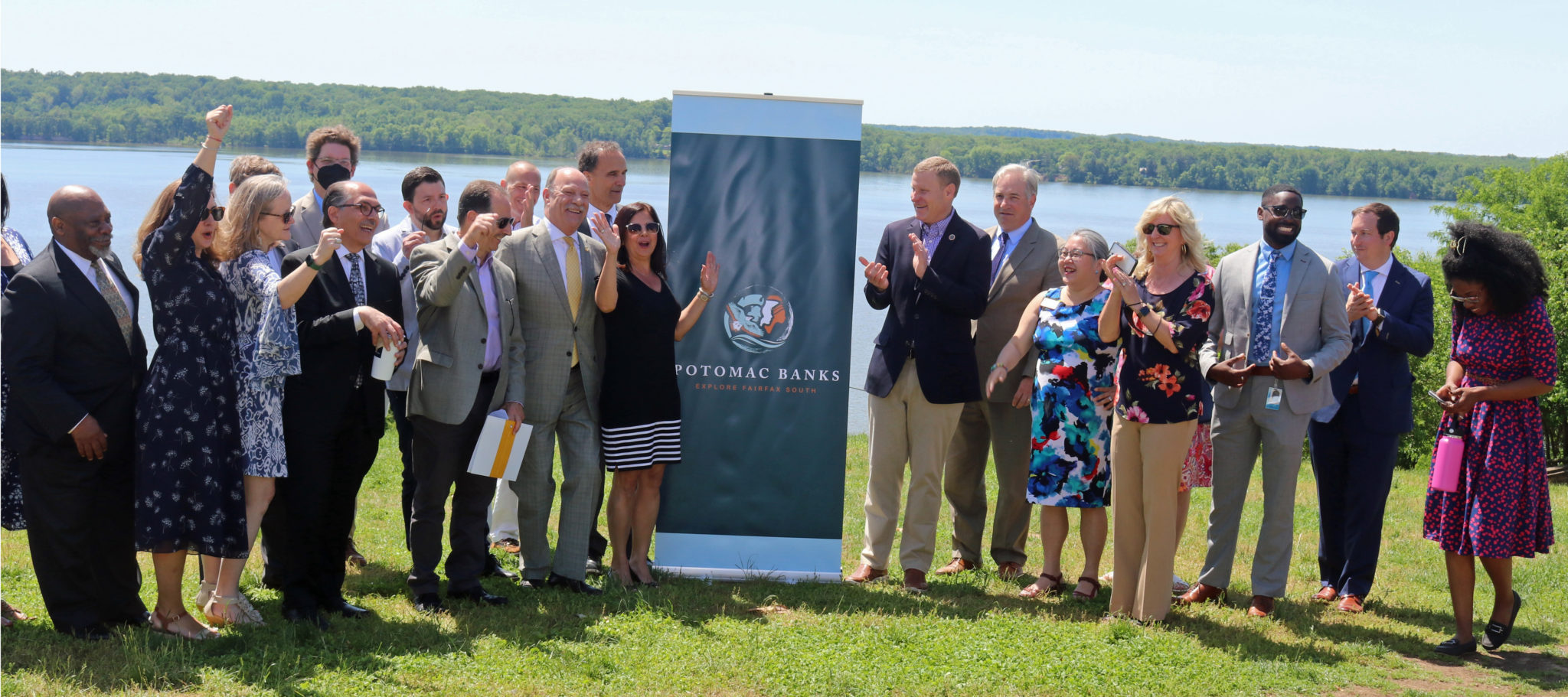 By Steve Hunt
Alexandria, VA – Fairfax County officials and tourism leaders announced a new branding initiative for the southeastern portion of Fairfax County to create "a cohesive synergy between the vast collection of historic attractions, museums, parks, arts, and cultural venues."
The new brand, "Potomac Banks: Explore Fairfax South," resulted from a multi-year destination development assessment by the Mount Vernon Tourism Task Force. The group is spearheaded by Mount Vernon Supervisor Dan Storck in collaboration with the county's official tourism organization, Visit Fairfax (www.fxva.com).
More than two dozen sites, museums, and parks are Potomac Banks partners, including George Washington's Mount Vernon, George Mason's Gunston Hall, Woodlawn & Frank Lloyd Wright's Pope-Leighey House, The Workhouse Arts Center, Grist Mill, Occoquan Regional, Pohick Bay Regional, Mason Neck State and Huntley Meadows Parks, the National Museum of the United States Army, and Gum Springs Museum and Historical Society.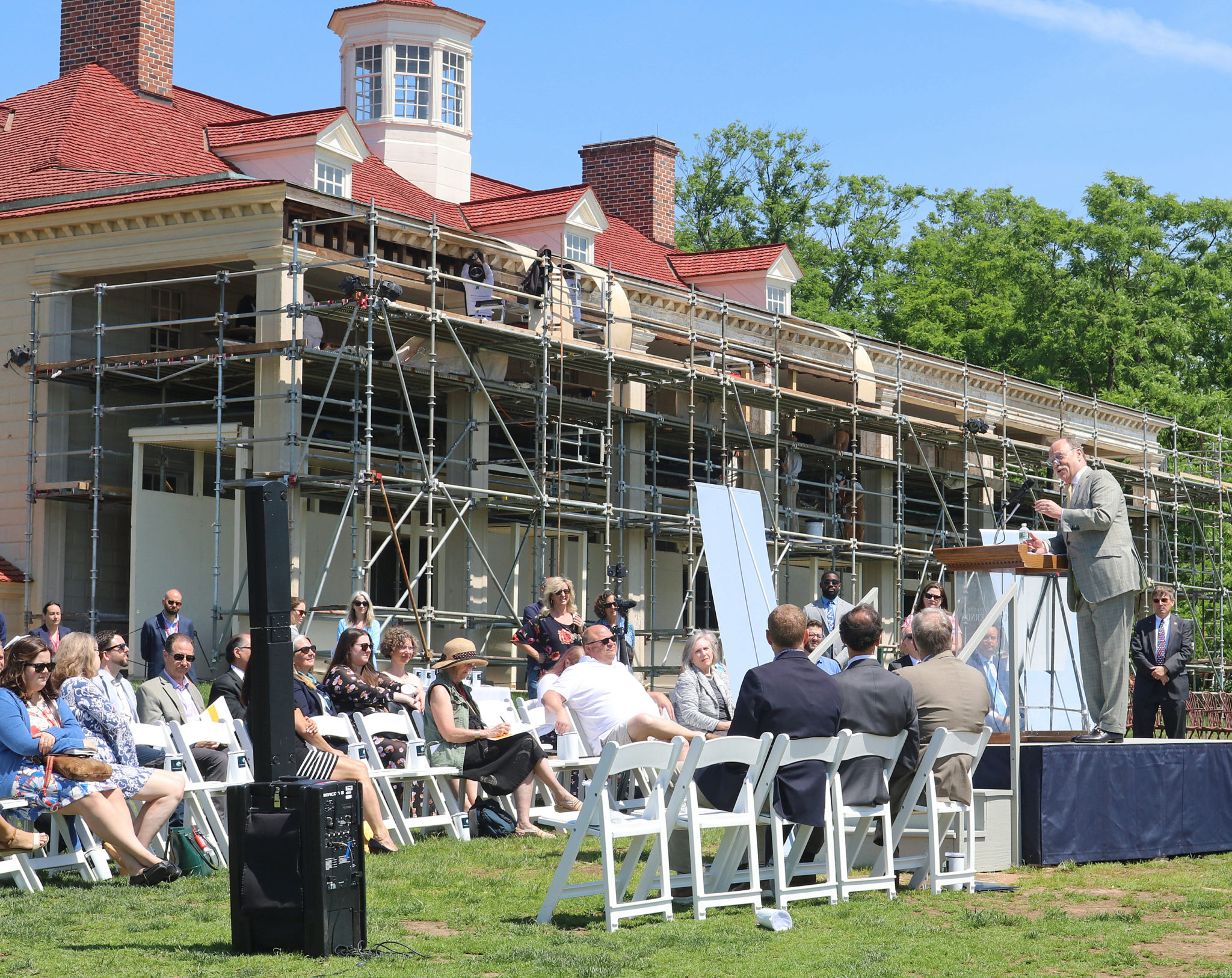 On May 18, Supervisor Storck, Fairfax County Board of Supervisors Chairman Jeff McKay, George Washington's Mount Vernon President & CEO Doug Bradburn, and Visit Fairfax President and CEO Barry Biggar met on the grounds of Mount Vernon overlooking the river to announce "the first joint destination-focused touring branding strategy in the county."
Biggar said the brand they were launching "represents the promise this region has to provide experiences and memories that will last a lifetime."
Bradburn noted that George Washington's Mount Vernon draws about one million visitors annually. Through the Potomac Banks initiative, he wants to ensure that those visitors do not miss out on "all that southern Fairfax County has to offer.
"This is right up Washington's alley," he said, "and I am excited for the future, especially after covid."
Storck noted he started the task force to educate visitors that there are more rich historic sites in the south county area than almost anywhere in the country, other than the Mall in Washington, DC, as well as places to dine and stay overnight.
"This Fairfax South branding increases awareness of our area's natural, cultural, and historic resources, creating greater pride and desirability for our communities. It helps finance community infrastructure and drives economic opportunities," he said. "This is just the beginning."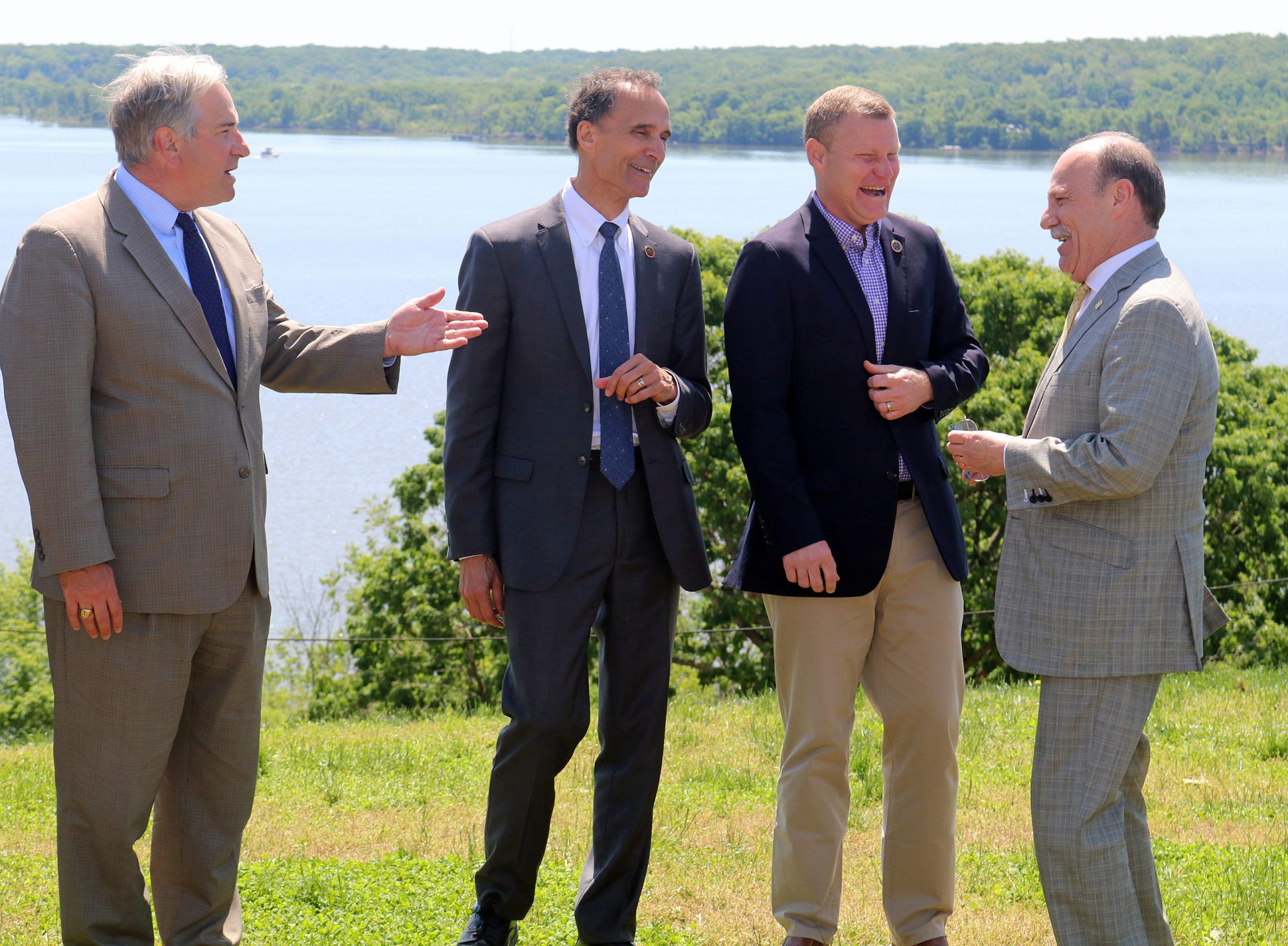 McKay commended the task force for bringing together all of these organizations into a single cohesive package, saying that before "We were splintered. We welcome visitors from around the county, state, nation, and the world to explore the estates, monuments, museums, gardens, parks, and so much more that make up Potomac Banks and the complex and fascinating history of our region."
In addition to the branding, officials announced the launch of the Potomac Banks Savings Pass, which offers visitors discounted admissions to Potomac Banks partner sites and can be purchased at FXVA.com/PotomacBanks.
ICYMI: ACPS Students Build Bike-Powered Watering System to Nurture School Garden