Giving Back
The Twig Donates $125K To Alexandria Hospital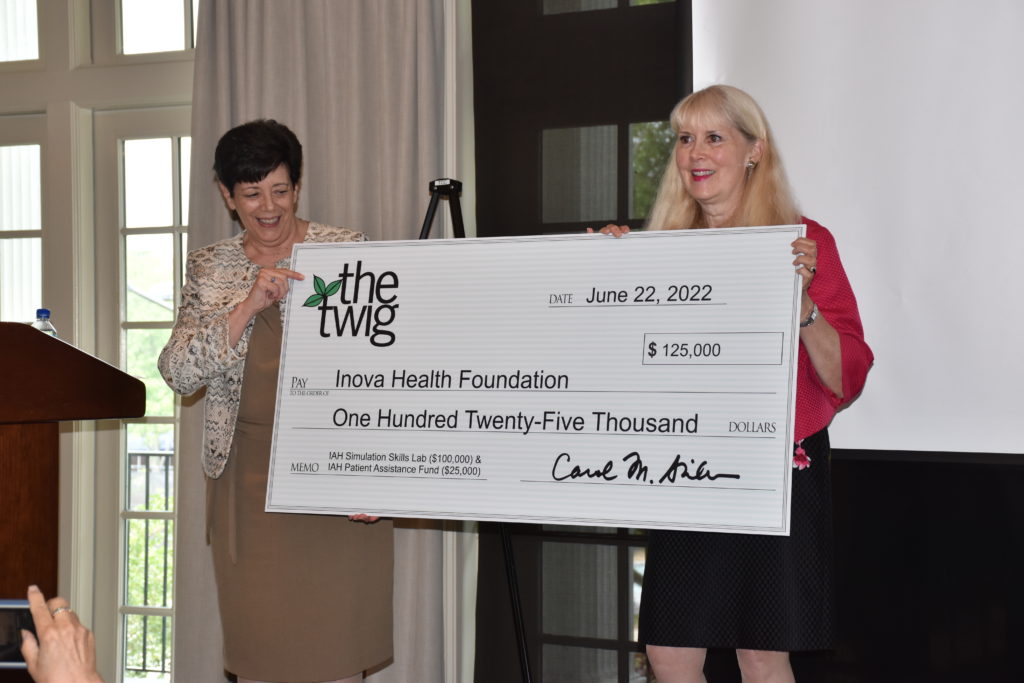 ALEXANDRIA, VA – On June 22, during its Annual Meeting Luncheon, The Twig presented Inova Alexandria Hospital (IAH) with a check for $125,000. The funds, which were presented by 2021-2022 Twig President Mary Schoen to Francine Barr, Chief Nursing Officer, will support a new Simulations Skills Lab and the IAH Patient Assistance Fund.
These contributions will support continued training for nurses and other staff at the hospital, as well as providing support to those in the community who need hospital care, but may not be able to afford it.
The Twig, founded in 1933, is the Junior Auxiliary for IAH. The nonprofit consists of women dedicated to providing financial aid, volunteer service, and support to the hospital.
The latest donation follows one of $100,000 to support the hospital during the pandemic. Thankfully, the organization was able to keep its main source of income, The Twig Thrift Shop, running with the help of some volunteers.
In addition to the $125,000, The Twig was also able to provide nursing scholarships of $5,000 each to Ndidi Ihezue and Maddie Mahoney, nurses who are working towards higher nursing degrees.
Alexandria Library Offering Online Access To Washington Post and New York Times