Z-Real Estate
Rosemont – A Small Town Life in the Heart of Alexandria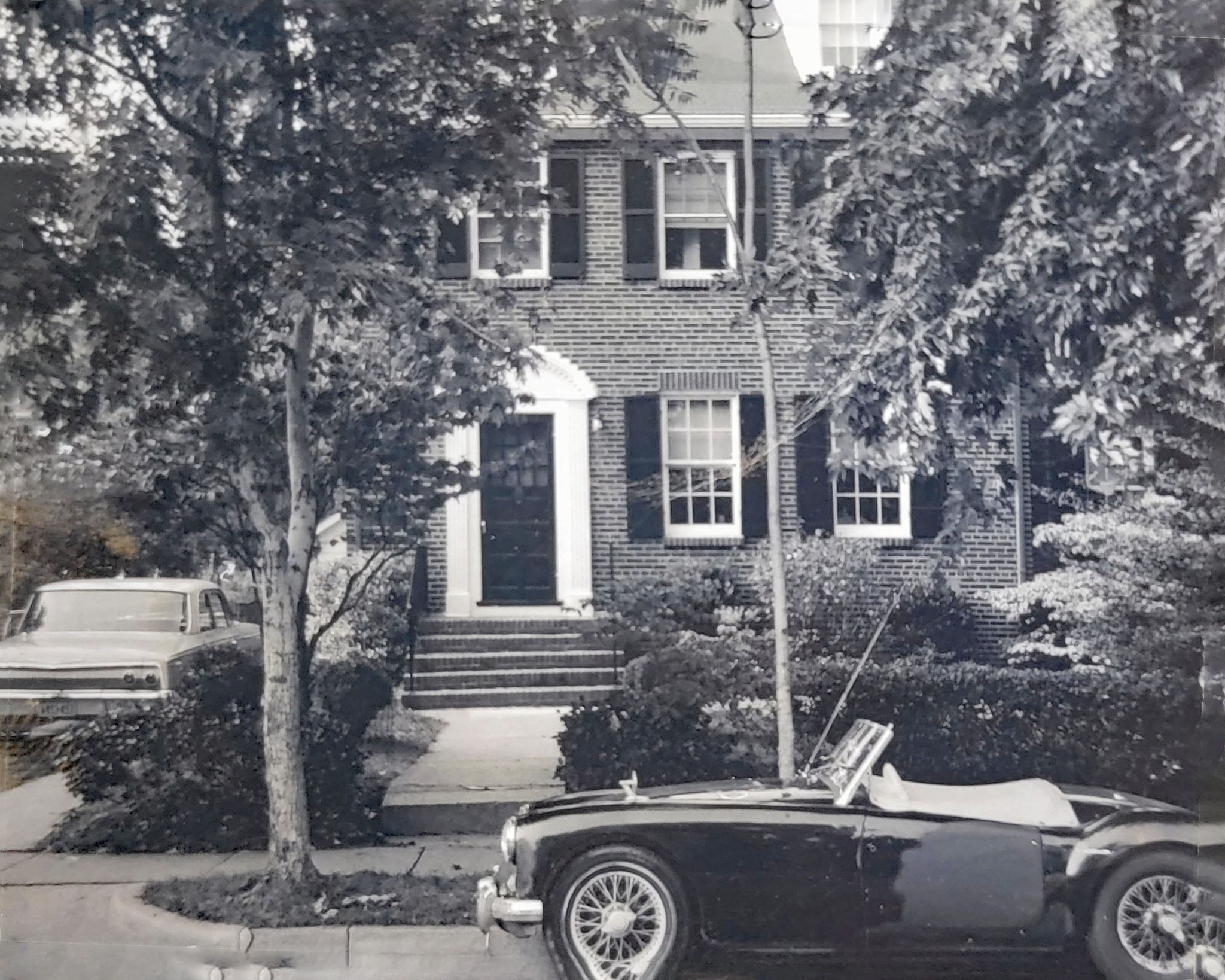 Alexandria, VA – Rosemont was one of the DC metropolitan area's first trolley suburbs. It was built near the Washington, Alexandria, and Mount Vernon Electric Railway, allowing commuters to live the rustic country life while commuting to the city.
The original 84-acre plot of 450 residences was the ambitious creation of the Alexandria Realty Company in 1908, with investors coming from as far as Philadelphia. A company rep even traveled to New York in 1909 to secure the installation of street lamps. To create an actual suburb, homeowners had to agree not to maintain livestock on their property. Rosemont's first home was built for Ralph Goldsworthy; it sold for $3,750.
As Alexandria's first planned residential expansion, the neighborhood was inducted into the National Register of Historic Places in 1992.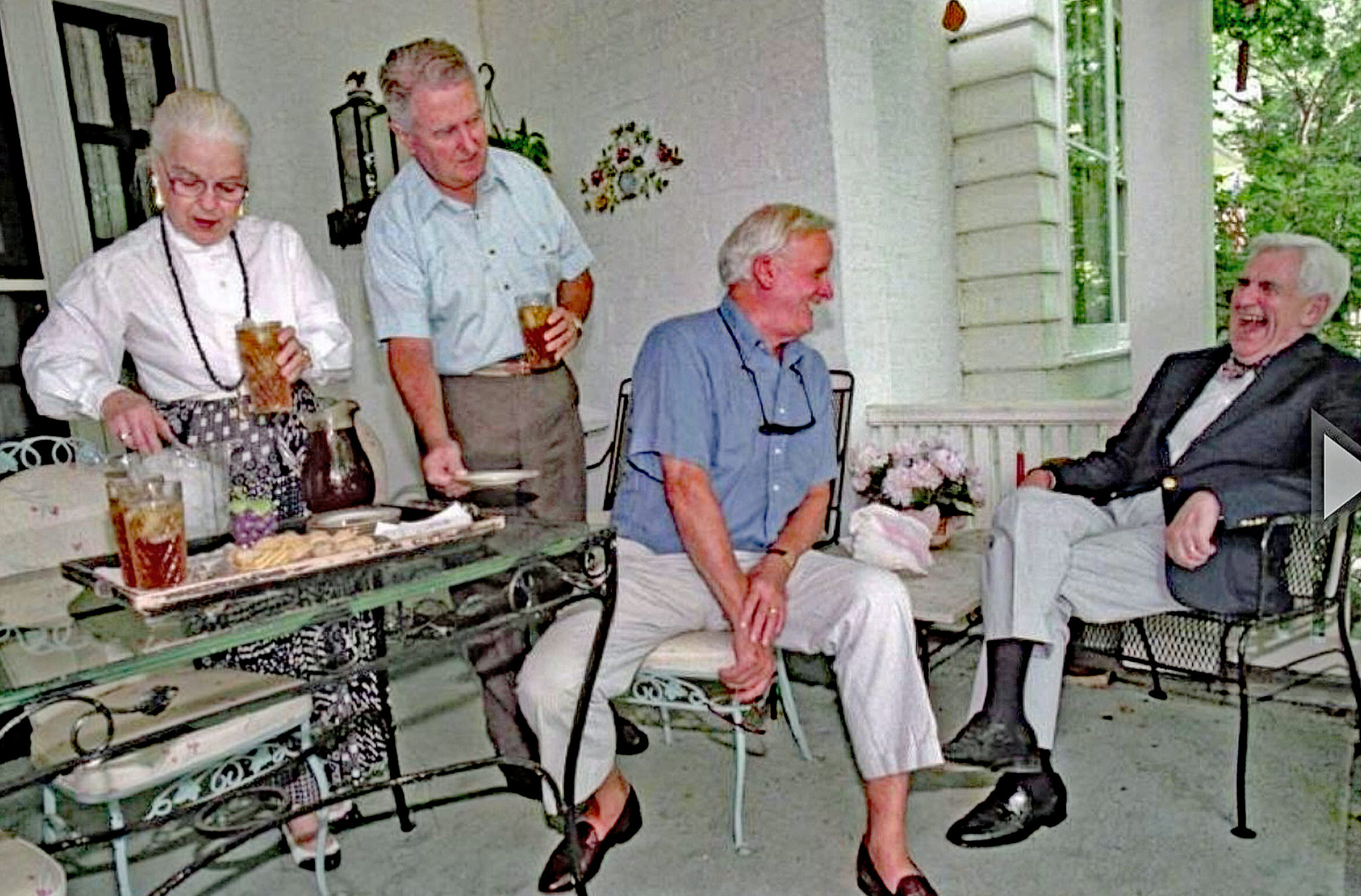 Many Rosemont homes were built in the distinctive middle-class colonial architecture of the time. There is a smattering of farmhouses, bungalows, and now townhomes built when many original plots were subdivided to handle the influx of Alexandria-based workers during World War II who would commute by foot to the Torpedo Factory.
Through it all, Rosemont has preserved the character of a small town. When the modern iteration of Alexandria's Union Metro station was built as Metro's King Street Station in 1983, Rosemont residents anticipated that the neighboring area to the West would be overrun with development.
Former neighborhood president Judy Miller was quoted in a 1996 Washington Post article saying, "'We lobbied the council. We knew what could occur" because of growth around other Metro stations "and we didn't want to see it happen here.'"
Although the neighborhood precedes the construction of the George Washington Masonic Memorial, the history of the nation's first president is tied to Rosemont in more ways than one. Many streets, such as Ramsey, Little, and Marsteller, were named after pallbearers at George Washington's funeral (Dennis Ramsey, Charles Little, and Philip Marsteller). Wayne Street, East Masonic View Avenue, and East Oak Street were initially named for pallbearer George Gilpin and Washington's physicians James Craik and Elisha Dick.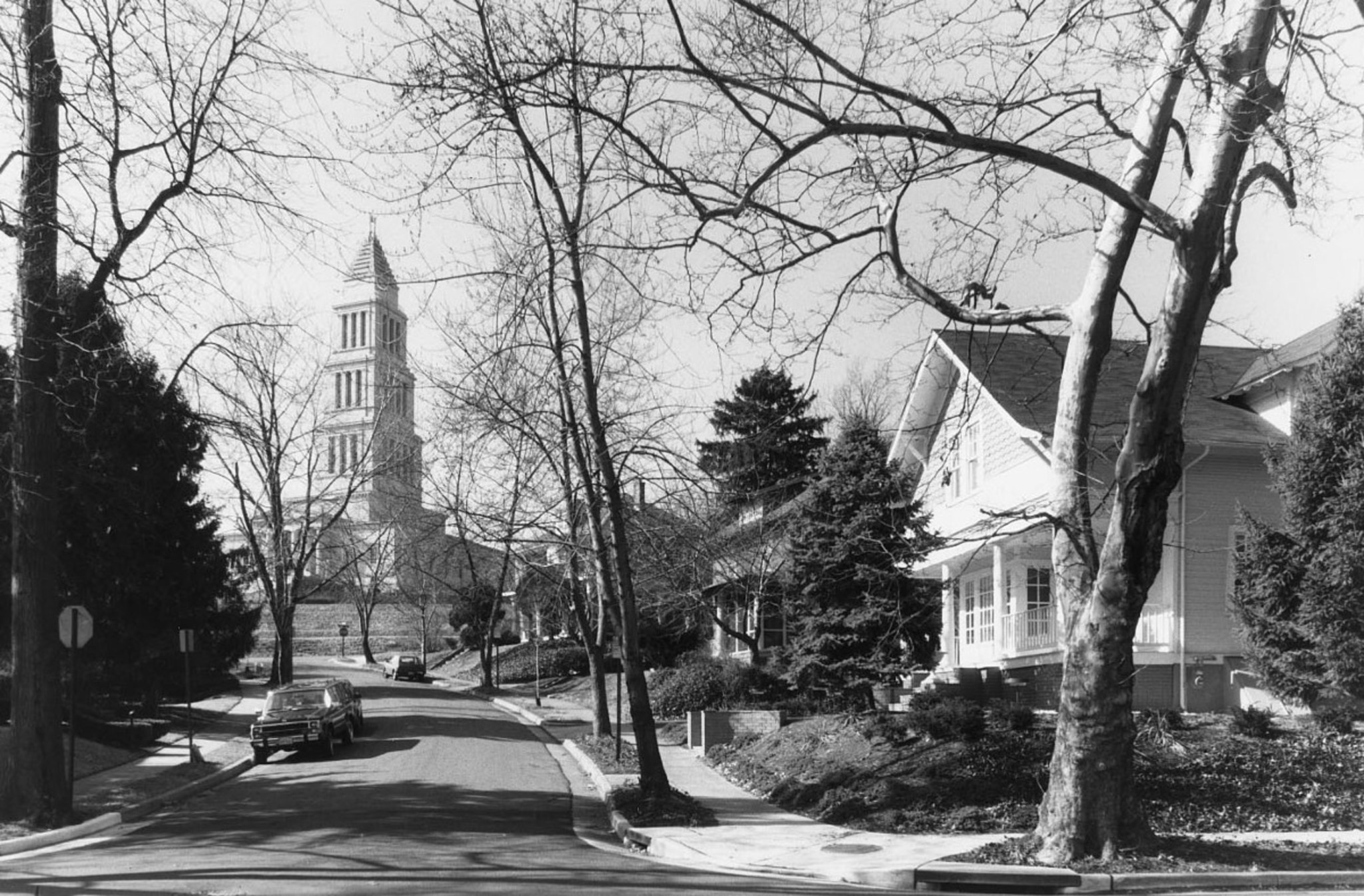 Rosemont's population growth precipitated the opening one of the City's first elementary schools. Maury Elementary (now named for Naomi Brooks) opened in 1929 with six classrooms and an auditorium to serve the city's then-West End. In 1974, the neighboring park was named for Lillian Beach, the school's principal of 22 years. It was later adopted by the Rosemont Citizens' Association.
Maury School was the site of what is believed to be the city's longest-standing Fourth of July celebration. It has traditionally been marked by reading the Declaration of Independence, singing the National Anthem, and fun activities and contests. The celebration was begun in 1967 in part by resident Owen Malone, former Alexandria City Councilman, and General District Court Judge Daniel Fairfax O'Flaherty.
In the 1960s, Judge O'Flaherty played a crucial role in creating developments in Alexandria and voicing support for school integration on behalf of the Rosemont Citizens' Association. O'Flaherty's daughter Susan O'Flaherty Griffith remembered "delivering flyers door-to-door inviting residents to attend The Rosemont Citizens' Association. I also believe Daddy was responsible for getting the crossing guard at the corner of Commonwealth and Oak Streets."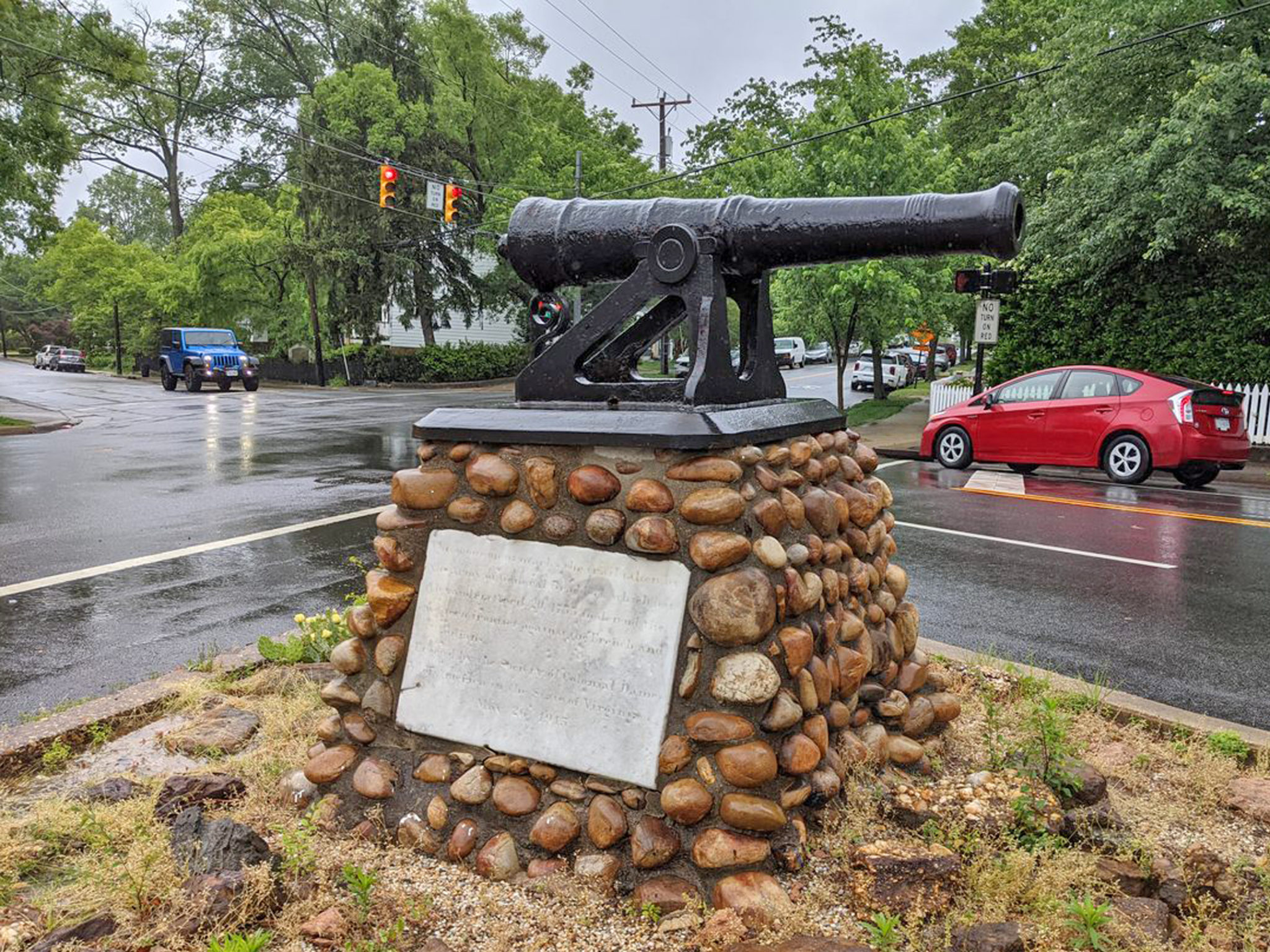 John Leary's great grandparents moved to Rosemont in 1928. He lives in the house they built on Russell Road. Rosemont's July 4th celebration at Maury School was canceled for a few years due to playground construction. Leary, who'd received the Big Eyed Baby Award from "Baby Judge" O'Flaherty at the 1970 celebration, resurrected the event in 2018—but then pandemic. "We look forward to hosting the Rosemont 4th of July celebration again this year," he says, "after a hiatus due to COVID."
John Porter, former Principal of T.C. Williams (now Alexandria City High School), recalls that "Rosemont was a wonderful neighborhood in which to grow up. My wife Bonnie and I were so pleased to make Rosemont our home. It's been a great neighborhood to raise our children. I remember fondly our kids decorating their Big Wheels for The Rosemont July 4th at Brooks (formerly Maury Elementary) where two generations attended."
"I love living in Rosemont for the tree-lined streets and hometown feel," says Realtor Christine Garner, a Rosemont resident and neighborhood specialist. "Being able to leave the car at home and hit the pavement to walk to markets, shopping, restaurants, parks, and cultural activities in Old Town and Del Ray. Everything you could possibly desire is close, including Metro and National Airport."
Lorrie Fox Semonian, wife of the former Clerk of the Circuit Court, Ed Semonian, shared, "I loved growing up on W. Myrtle Street. We were fortunate to live around the block from Judge O'Flaherty and his family. His older daughter, Susan, and I were the same age and in school together at Maury Elementary. Susan taught me a lot about dogs and gave me an everlasting love for them. In snowy winters, Jim Fox, who pastored Baptist Temple (now Commonwealth Baptist Church), would pull the four of us (daughters) to church on Sunday on our long wooden sled. Church didn't close due to snow because most of our members were from the neighborhood, so they walked.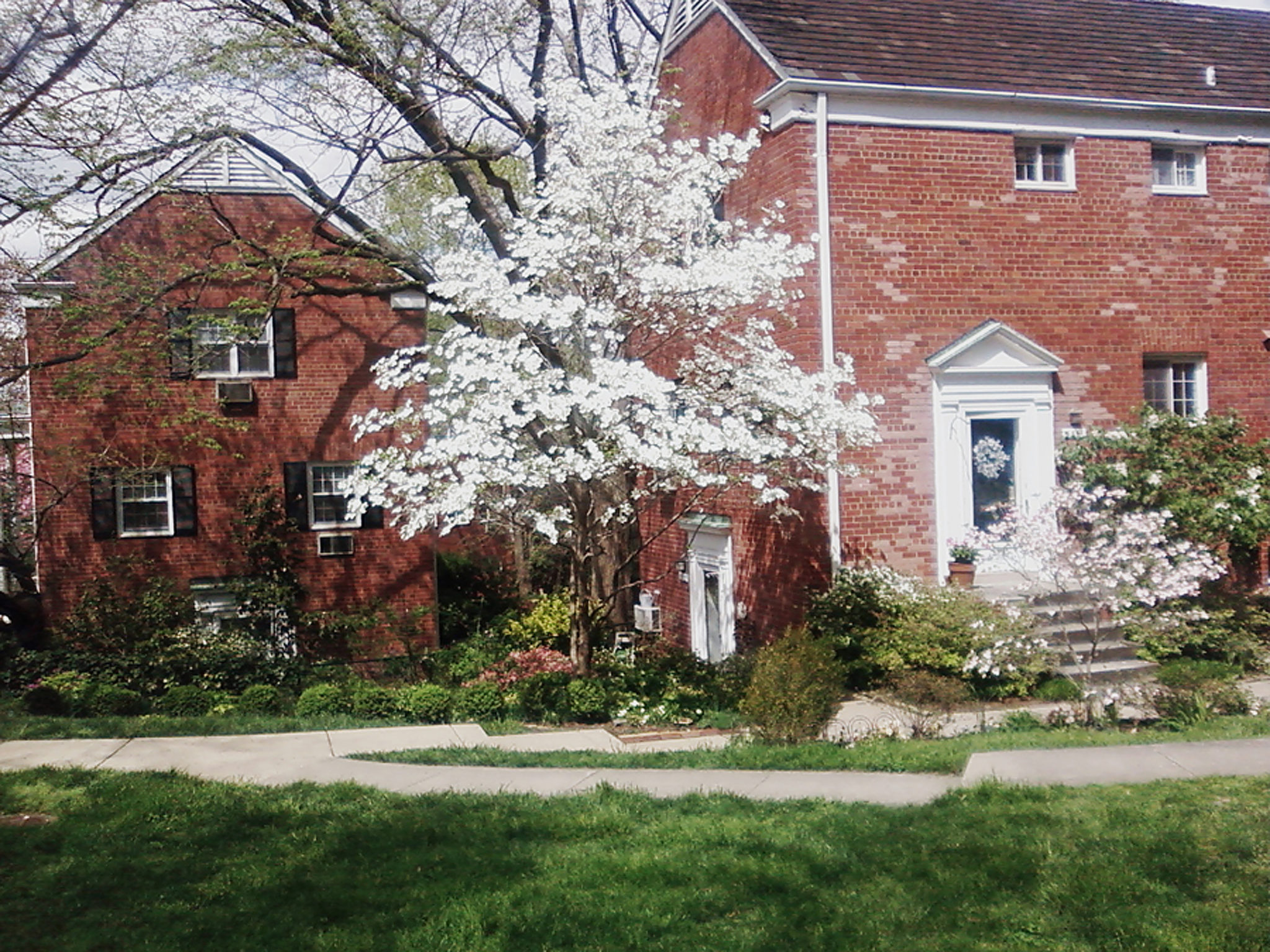 "One wonderful memory is Mrs. O'Flaherty putting an extra sandwich in Susan's lunch bag to give me because I always asked to switch her chipped beef for my bologna sandwich," she added.
Over the years, the City's school system has evolved. "In 1968, when the [gradual integration] plan was implemented, and the Maury students had to attend Parker Gray for 7th & 8th grade," says Lucelle O'Flaherty, "a lot of my friends went to private school or moved to the county due to racial tension. But my dad believed in public school and said you don't fix something by leaving it. I am so glad I stayed in public school. It taught me how to get along in life. A very powerful lesson."
Rosemont's accessibility, proximity to so much Alexandria offers, and investment by residents, both long-established and new, maintain the small town character its founders intended.
Facts About Rosemont (in no particular order)
Major Roads: King Street (Rte 7) to the South, Braddock Road (620) to the North, Russell Road running north-to-south through the middle of the neighborhood.
Median Income: $172,000*
Percentage of Population College Educated: 89%*
Key Landmarks: Ivy Hill Cemetery, George Washington Masonic Memorial, King Street Metro, The Braddock Road Cannon Monument
Elementary School: Naomi Brooks Elementary School
Public transportation: King Street is Alexandria's major Metro hub, with Yellow and Blue lines passing through and nearly every westbound DASH and Metro bus line passing along King Street and Braddock Roads.
Parks and Recreation: Beach Park Playground, Brooks Elementary.
Walk Score (out of 100): At the northwestern end of the neighborhood by Ivy Hill Cemetery, the scores are low, from 33-45, but they go up to 84 as one approaches the southern terminal of Russell Road. The average transit score is in the 60s.
* Demographic information is from the 2019 American Community Survey (ACS) provided by the U.S. Census Bureau.