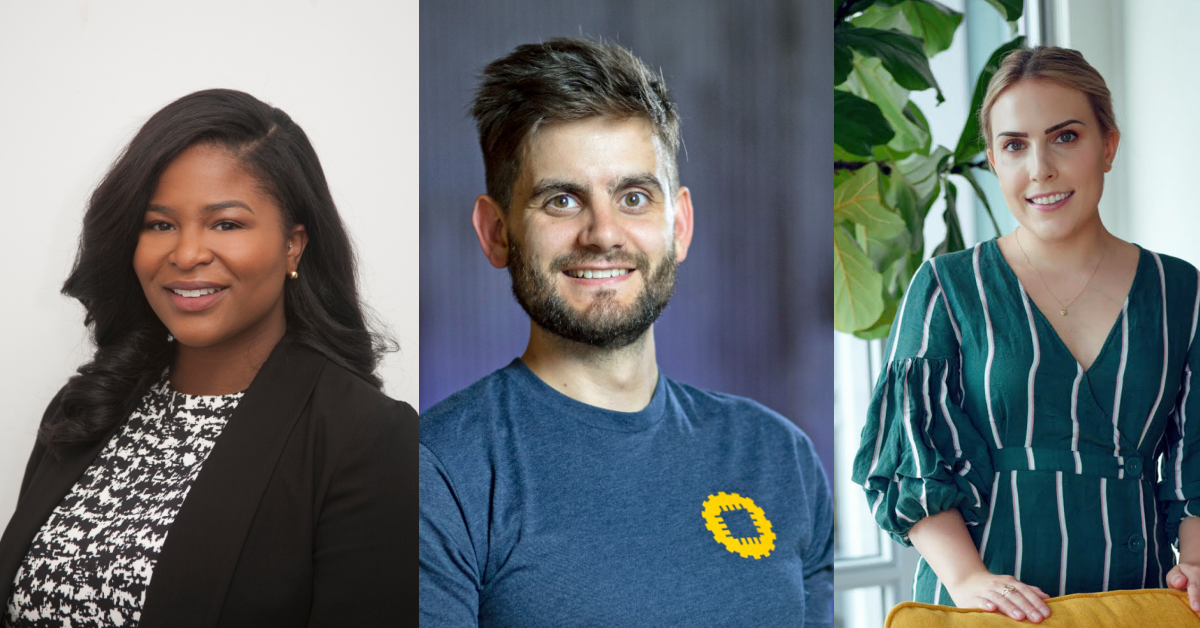 Once again, the Chamber ALX and Zebra Press are honoring Alexandria's upcoming professionals and entrepreneurs. The chamber accepts nominations for 40 Under 40 Awards* each year, and this year had a bumper crop. These dynamic young people are already at the heart of Port City's business and nonprofit sectors. You'll notice that there are 42 40 Under 40 winners. The chamber added two Youth Honorees, outstanding students in or just out of high school whose academic and extracurricular achievements forecast future success.
Following are the outstanding young professionals of 2022 — the 40 Under 40. Stay tuned this time each year to meet more of Alexandria's future.
Danielle Kristen Anderson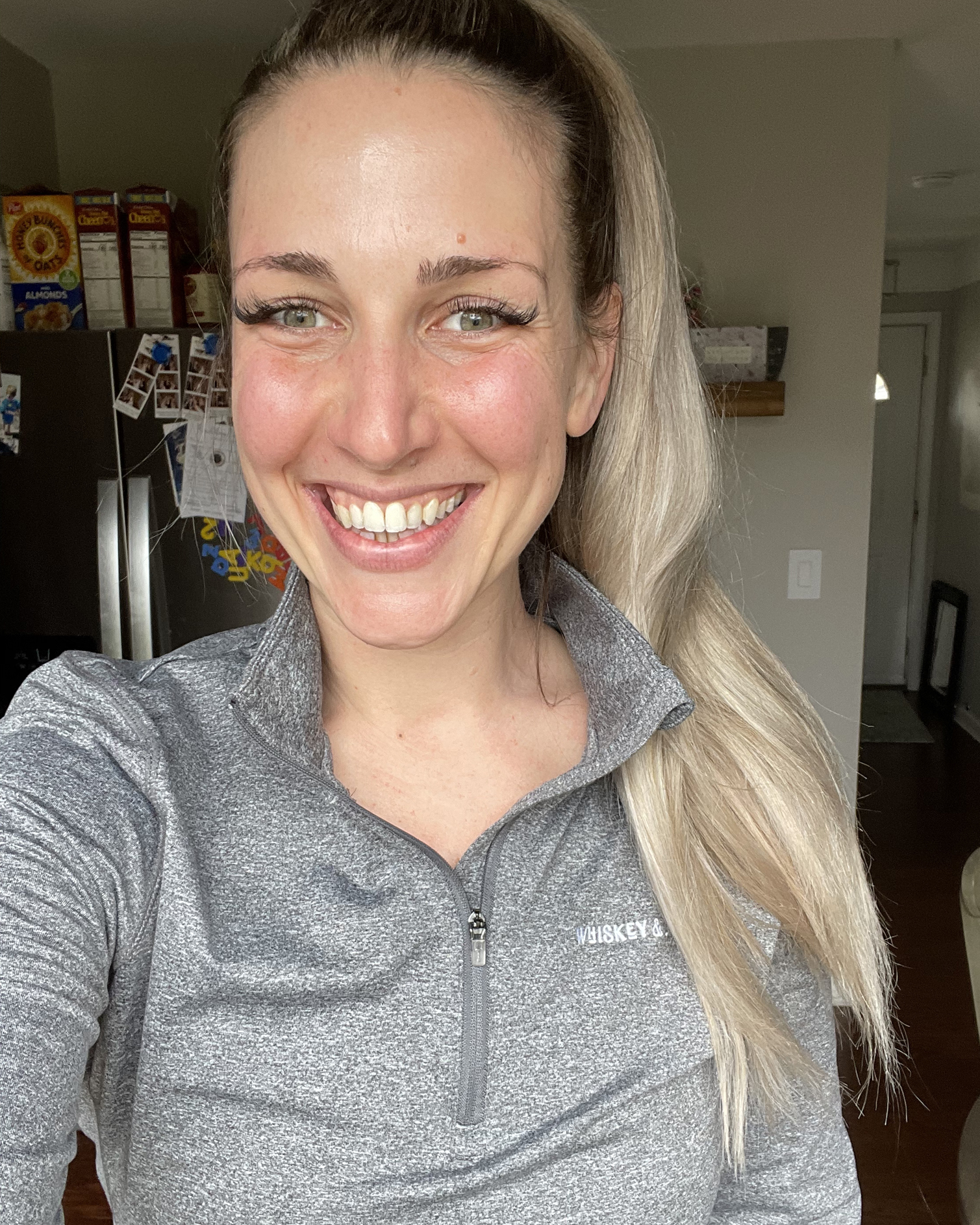 Director of Operations at HomeGrown Restaurant Group
As Director of Operations for HomeGrown Restaurant Group, Danielle spends her days coaching General Managers on how to do their job to the best of their abilities. She loves working in the restaurant industry and being part of the family business. Danielle's father and mother are a huge influence in her life, and she wants to continue their legacy. Danielle received her master's and undergraduate degrees in Business Administration and Hotel and Resort Management, respectively. She spends her free time focusing on her health and fitness. She loves encouraging others to join in a health and fitness journey too.
Maura O'Connor Burchette
Owner of Monday's Child
Maura is a lifelong Alexandrian and the current owner of Monday's Child, a children's boutique in Old Town for over 40 years. Since taking over in 2018, Maura's leadership has led to rapid growth and revitalization. She is an Old Town Business Association and Visit Alexandria member and serves on the board of Alexandria Stylebook. Maura loves supporting her community, especially The Campagna Center, the National Breast Center Foundation, and The Seaport Foundation. She also runs The Virginia Cotillion, which teaches ballroom dancing and etiquette to 4th to 7th graders. Maura lives in Old Town with her husband, three little boys, and beloved golden retrievers.
Macy Cheeks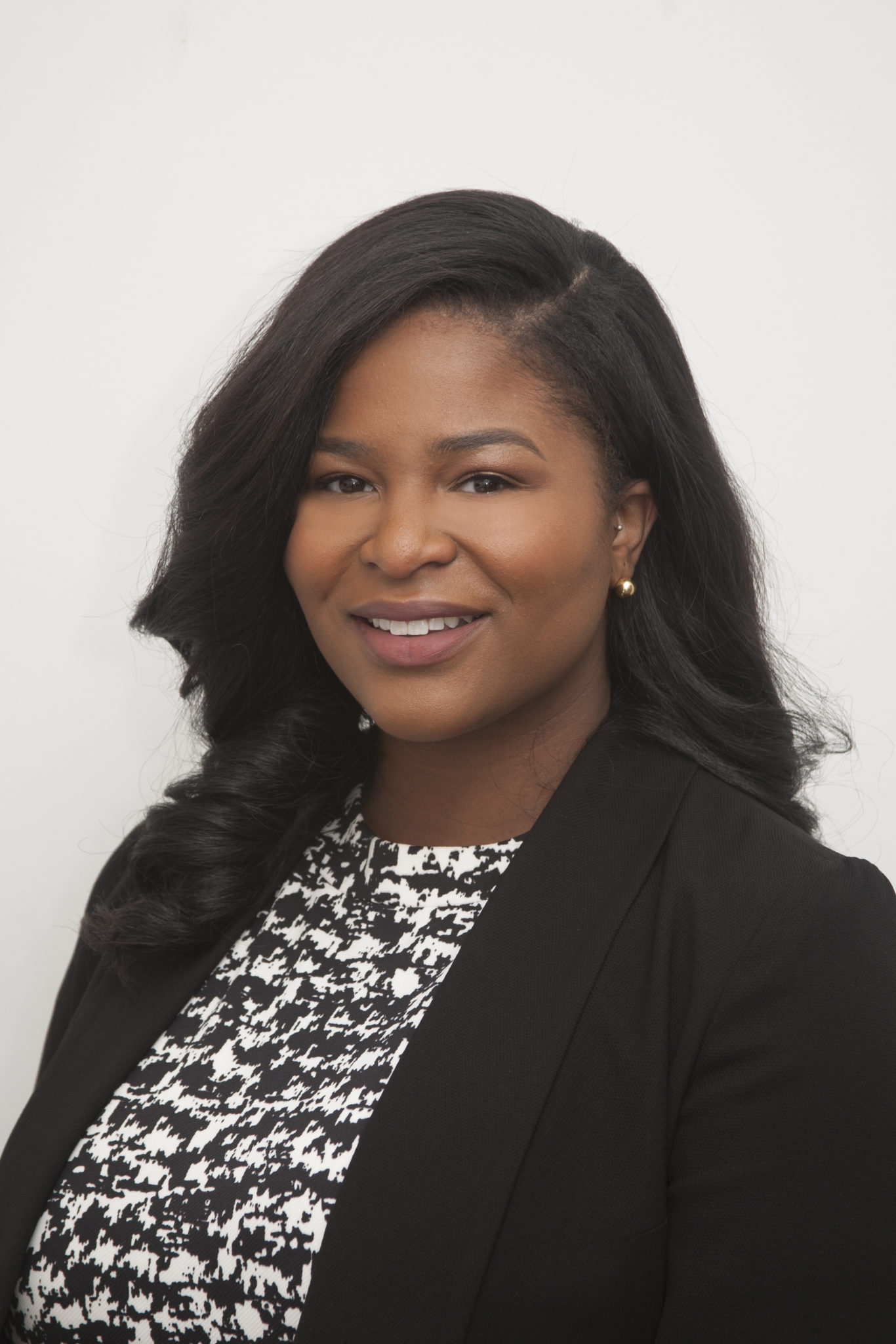 Macy is an experienced Human Resources professional with expertise in diversity programs, personnel data analytics, and federal Equal Employment Opportunity compliance. Currently, Macy is a Consultant with the Workforce Equity & Compliance Strategy Team at DCI Consulting in Washington, DC. She graduated from Howard University with a bachelor's in psychology. She obtained her Master's Degree in industrial organizational psychology from Emporia State University. Raised in Northern Virginia, Macy enjoys exploring Alexandria's restaurant scene in her free time. She is also the founder of a 501c(3) nonprofit, and on weekends, she plans weddings!
Elyse Cosgrove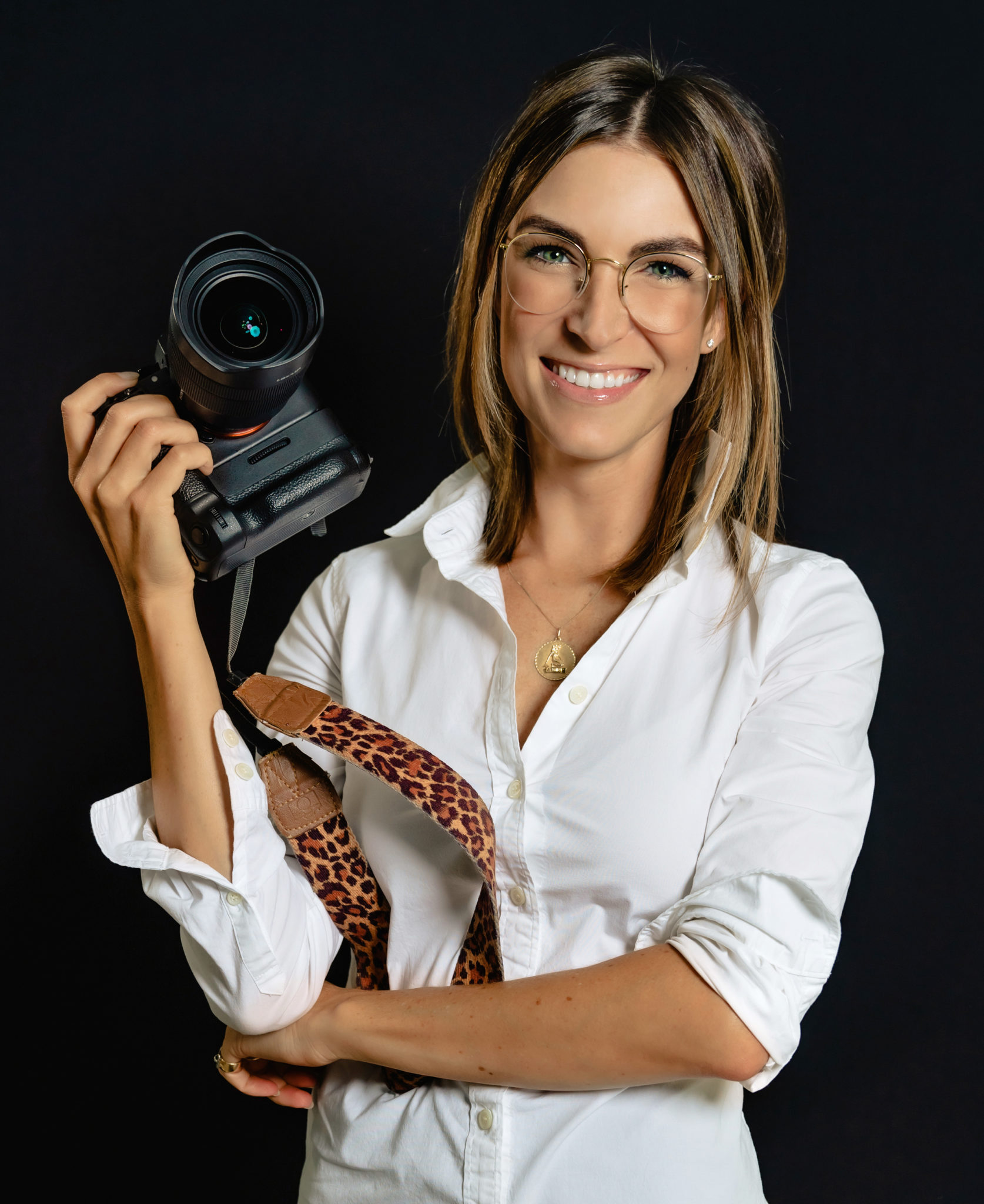 CEO, Owner, & Director of Photography at Torch Pictures
Elyse lives and breathes visual storytelling. Born into a family of entrepreneurs, she also "gets" business and startups. She is a former international news writer/producer with education in advertising and over 15 years of experience in photo/video content creation. Elyse has a knack for bringing out the heart of any story and adding a twist to help generate the most impact. Her ability to connect with people is driven by curiosity, empathy, and intuition, which drives the authentic nature of her storytelling style. Her adventurous spirit is fed by her clients' unique stories, which has led her to shoot in over 25 countries and work with some of the most successful people and brands worldwide.
Jessy Cuddy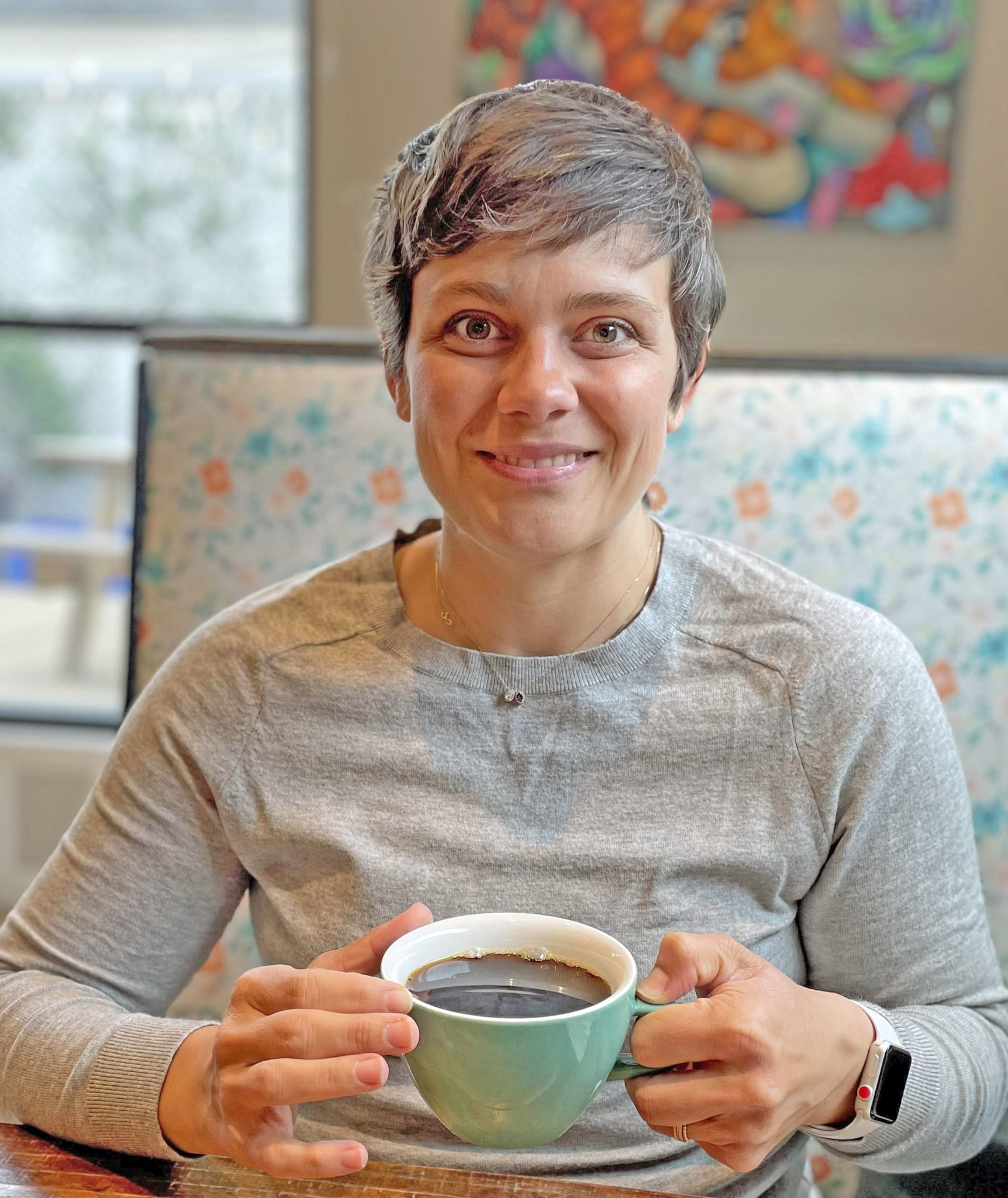 Senior Director of Learning & Practice at Communities in Schools
Doing work that matters drives Jessy. She is the Senior Director of Learning & Practice at the Communities in Schools National Office. Before joining the CIS National Office, Jessy was the Associate Director of Psychosocial Programs for Save the Children U.S. Jessy serves as the Chair-Elect of the Alexandria Children, Youth, and Families Collaborative Commission. She holds a master's in social work from Tulane University's School of Social Work. Jessy lives with her husband and two young children in Alexandria.
Justin W. Curcio, Esq.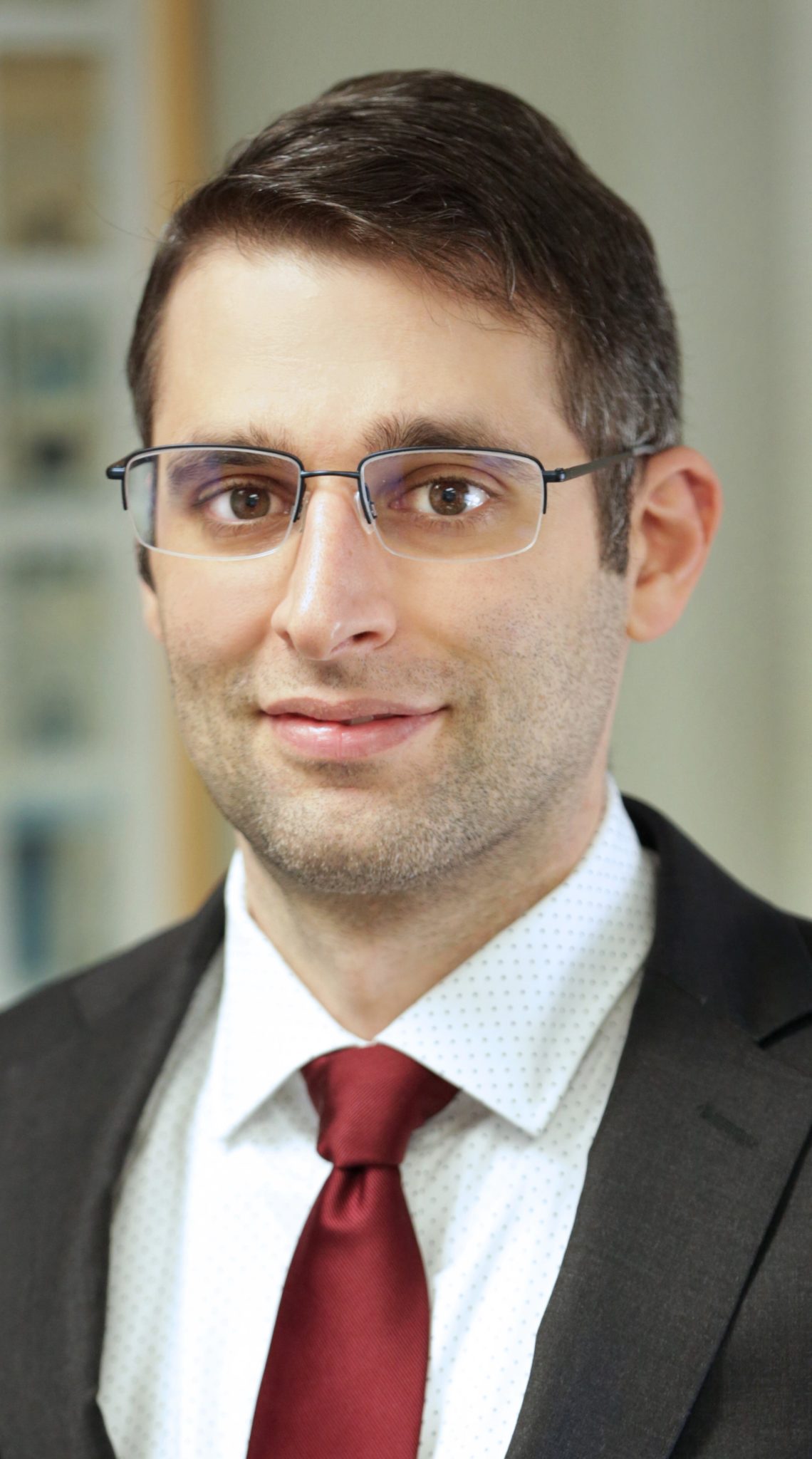 Attorney at Curcio Law
Justin practices law at Curcio Law, his family's law firm in Old Town. Justin attended St. John's University School of Law in New York. Since passing the bar, he has tried hundreds of cases throughout the Commonwealth, successfully prosecuting and defending individuals involved in personal injury actions. National Trial Lawyers recognized Justin as a top 40 Under 40 in our area. He is the Chair of the Alexandria Lawyers Bar, where he uses his position to give back to the local community. Justin and his wife live in Alexandria with their newborn daughter.
Allison Goodhart DeShuttle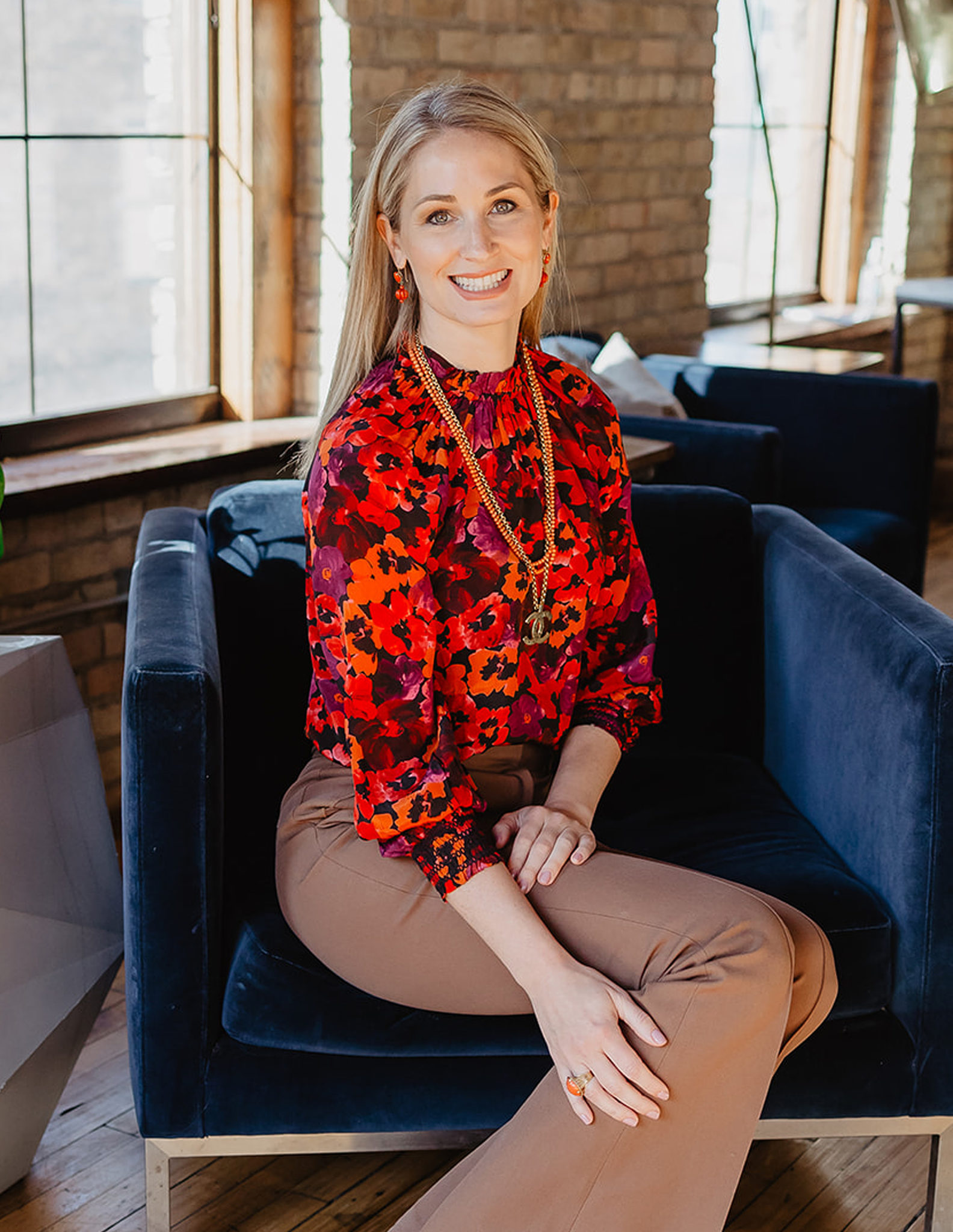 Chief Operating Officer & Co-Lead Agent at The Goodhart Group
Allison is the COO of the Goodhart Group at Compass. Allison got her start in real estate with an internship for Barbara Corcoran; you can find her in Barbara's book, Nextville. After graduating cum laude from Dickinson College in 2008, she joined The Goodhart Group working through every facet of the business. The team is now the #1 team in Alexandria real estate. In 2015, the National Association of Realtor's Realtor Magazine recognized Allison as a 30 Under 30. She has been a speaker at numerous conferences and a real estate expert on CNN.
Patrick Eze
Project Manager with the City of Alexandria
Patrick is a Program Manager and Broadband Strategist with the City of Alexandria's Department of Information Technology Services (ITS). He works closely with the Chief Information Officer and the City Manager's office to implement citywide technology initiatives to ensure business continuity and expand consumer choice for broadband services. Patrick has proven successes in IT strategy, program management, and policy development. He is enthusiastic about encouraging teams to think strategically and use technology efficiently. Patrick strategizes with all agencies to solve technical problems with innovative solutions. Patrick holds a Master's Degree in aerospace engineering from Samara State Aerospace University.
Dominique Fikar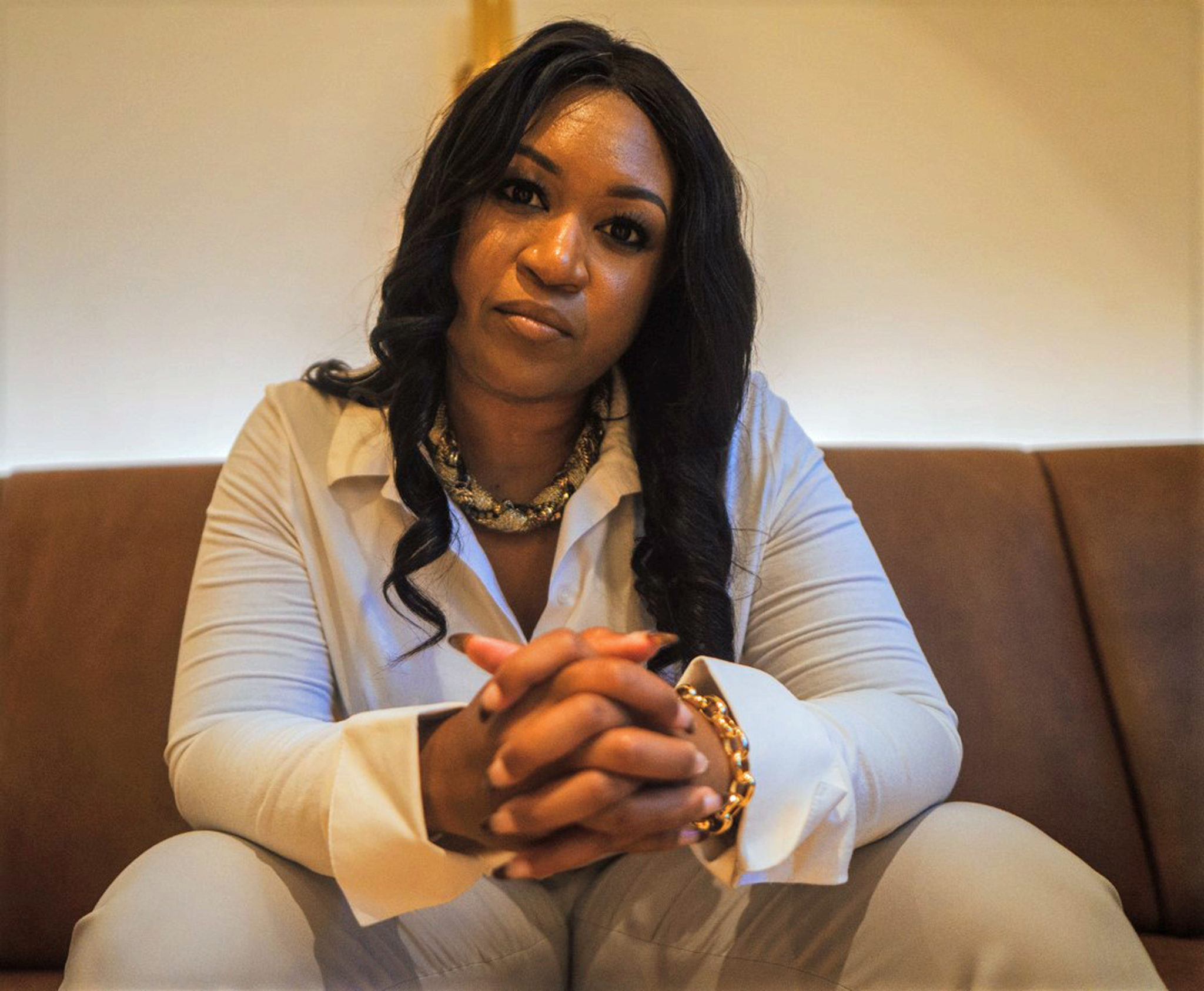 Owner of Loan Signing Agent
Dominique is an accomplished small business owner with more than ten years of experience assisting organizations, individuals, and companies achieve their highest vision of success. She is a proud City of Alexandria business owner and female entrepreneur. Dominique operates Loan Signing Agent LLC, with staff in Washington, DC, Virginia, and Maryland, providing vital legal authentication services. Outside of her work, she has demonstrated commitment to humanitarian relief through her most recent organization, "A Night for Ukraine," hosted by ALX Community and co-organized by Love in ALX. The sold-out event raised more than $35,000 to aid the Ukrainian Refugee Crisis.
Shenise Foster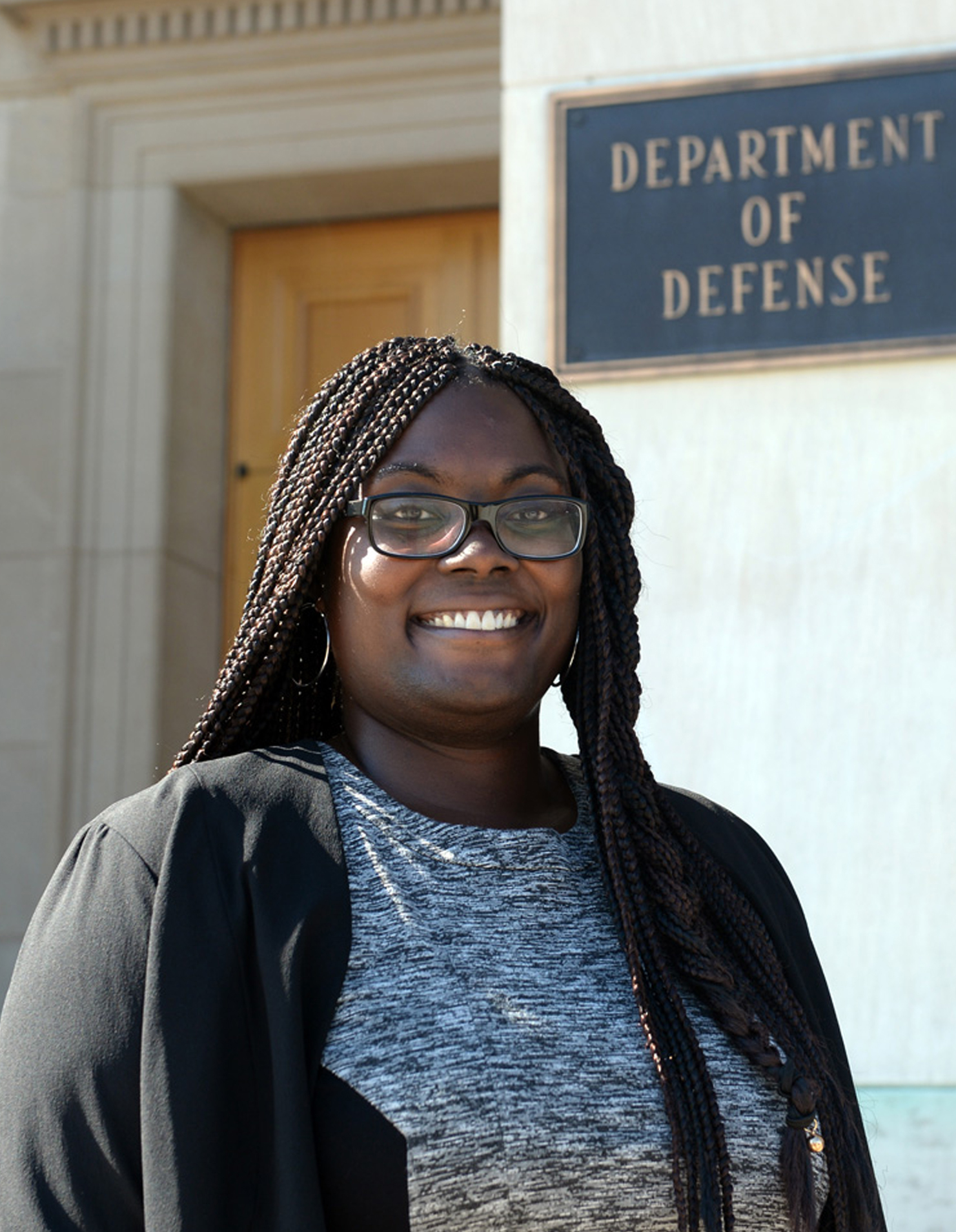 Housing Systems & Program Manager, Department of the Army
For 16 years, Shenise has been a noteworthy leader in the Department of the Army. Shenise is heavily involved in the community by volunteering at the Alexandria Black History Museum. She is a freelance writer for the Zebra magazine, with a column entitled "Alexandria Noir." In Shenise's spare time, she manages her family's scholarship fund at her alma mater, Johnson & Wales University. Shenise is also a food and travel blogger highlighting her adventures on her blog, online show, and social media platforms, The Munch Travelogue.
Ryan Fowler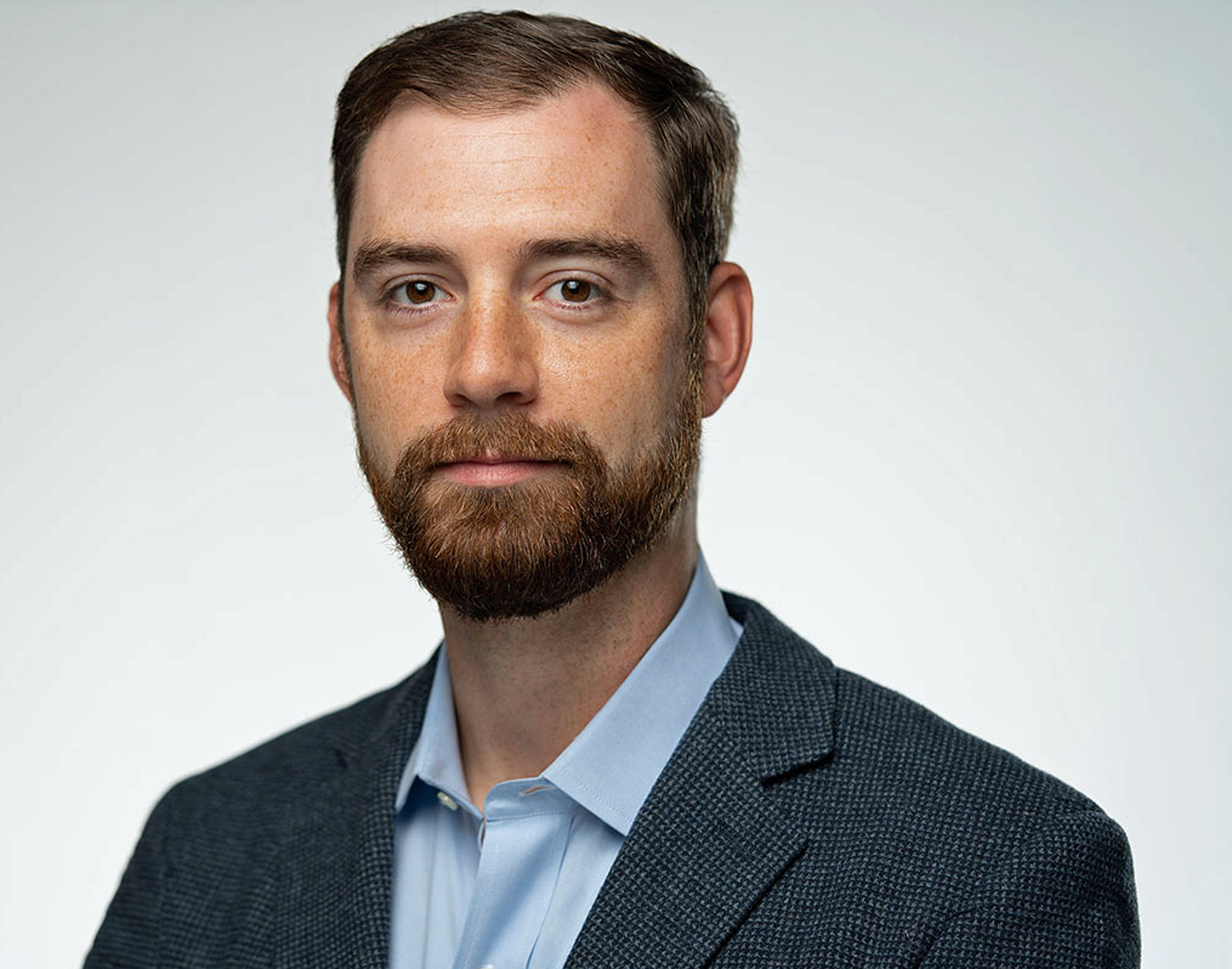 Partner at Boundary Companies
Ryan is a Partner at Boundary Companies, a commercial real estate investment management firm focused in the Washington, DC metro area with portfolio properties located in Alexandria. He has over 12 years of real estate private equity, investment banking, and commercial finance experience. Before joining Boundary, Ryan worked at The JBG Companies, Baird Investment Bank, and GE Capital. Outside of the office, Ryan serves as Treasurer on the Executive Board of the Eisenhower Partnership. He received his Bachelor's Degree in finance from Virginia Tech and resides in Rockville, MD, with his wife and daughter.
Amy Friedlander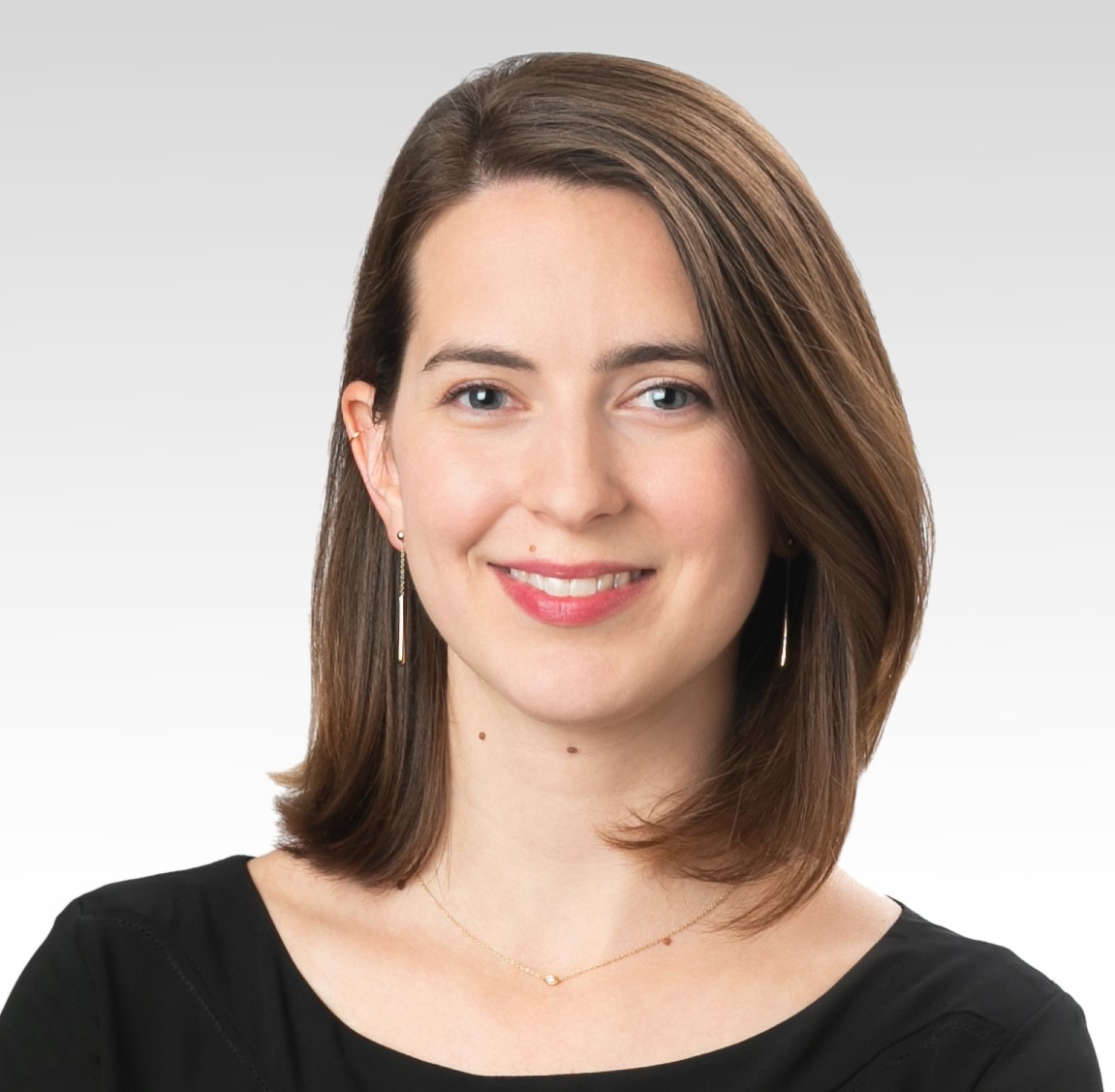 Senior Acquisitions Manager at EYA
Amy has dedicated her career to positively transforming our region's cities and landscapes, specifically focusing on and dedication to the City of Alexandria. She brings her passion for thoughtful urban design to her work as Senior Acquisitions Manager at EYA LLC, which specializes in creating distinct urban neighborhoods. She has lived in Alexandria since 2013 when she began her career as an Urban Planner with the City Planning & Zoning Department. As a Planner with Walsh, Colucci, Lubeley & Walsh, P.C., Amy received her Bachelor's Degree in architecture from Virginia Tech and a Master's Degree in urban planning from Harvard University.
Margaret Gloria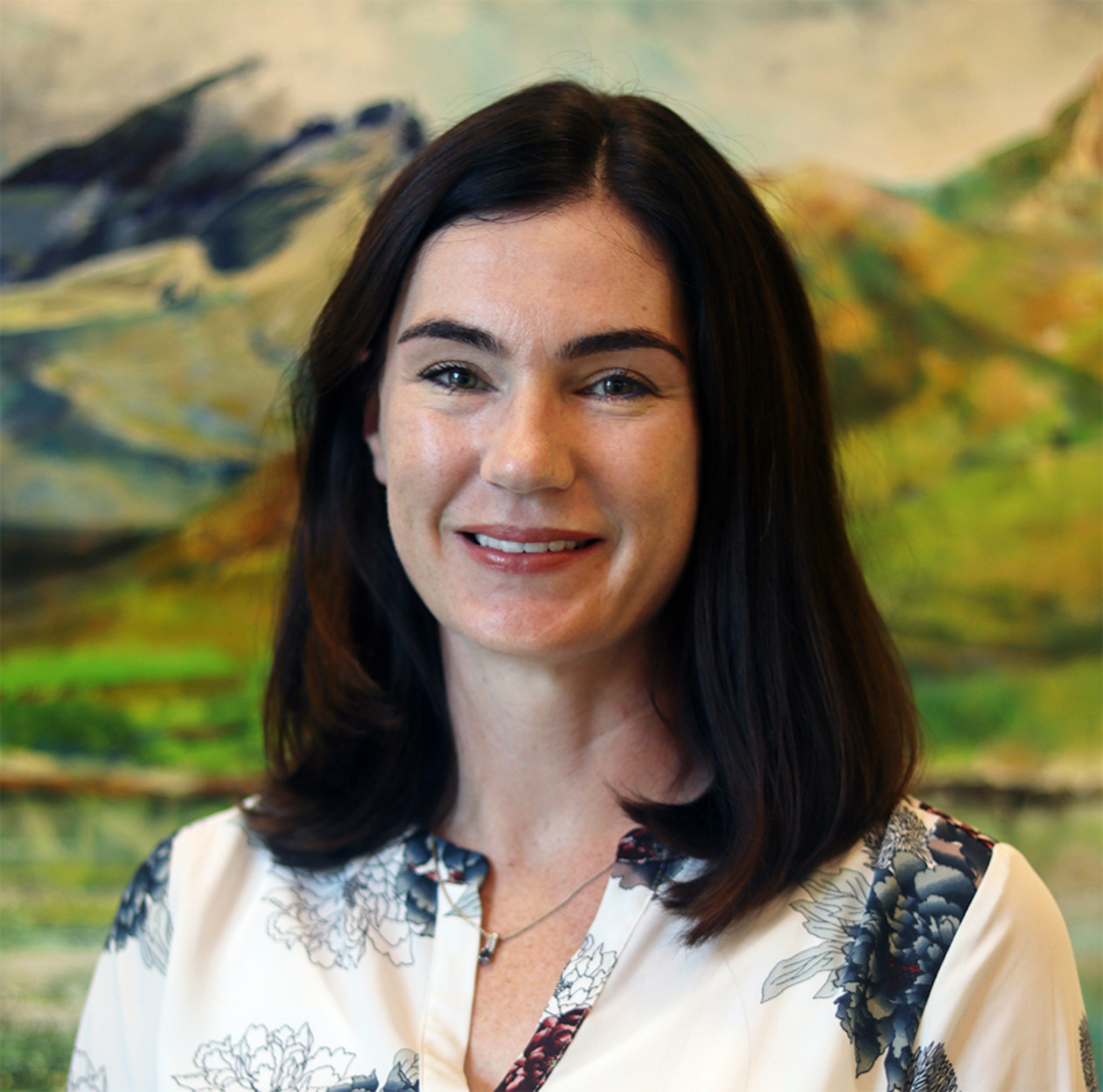 Medical Director of Palliative Care and Hospice at Goodwin Living
As the Medical Director of Palliative Care and Hospice, Margaret provides oversight for physicians and strategic guidance to the Goodwin Living leadership. This oversight includes COVID-19 response, academic research, and clinic models enhancing care for thousands of older adults. She was previously an attending physician, leading educator, and mentor at The George Washington University Department of Geriatrics and Palliative Medicine. In this role, Margaret advanced overall understanding of palliative medicine in community health. She has volunteered on medical missions serving Syrian refugees in the Middle East and oversaw ongoing testing for The Campagna Center's staff in 2020.
Elijah Walter Griffin, Sr.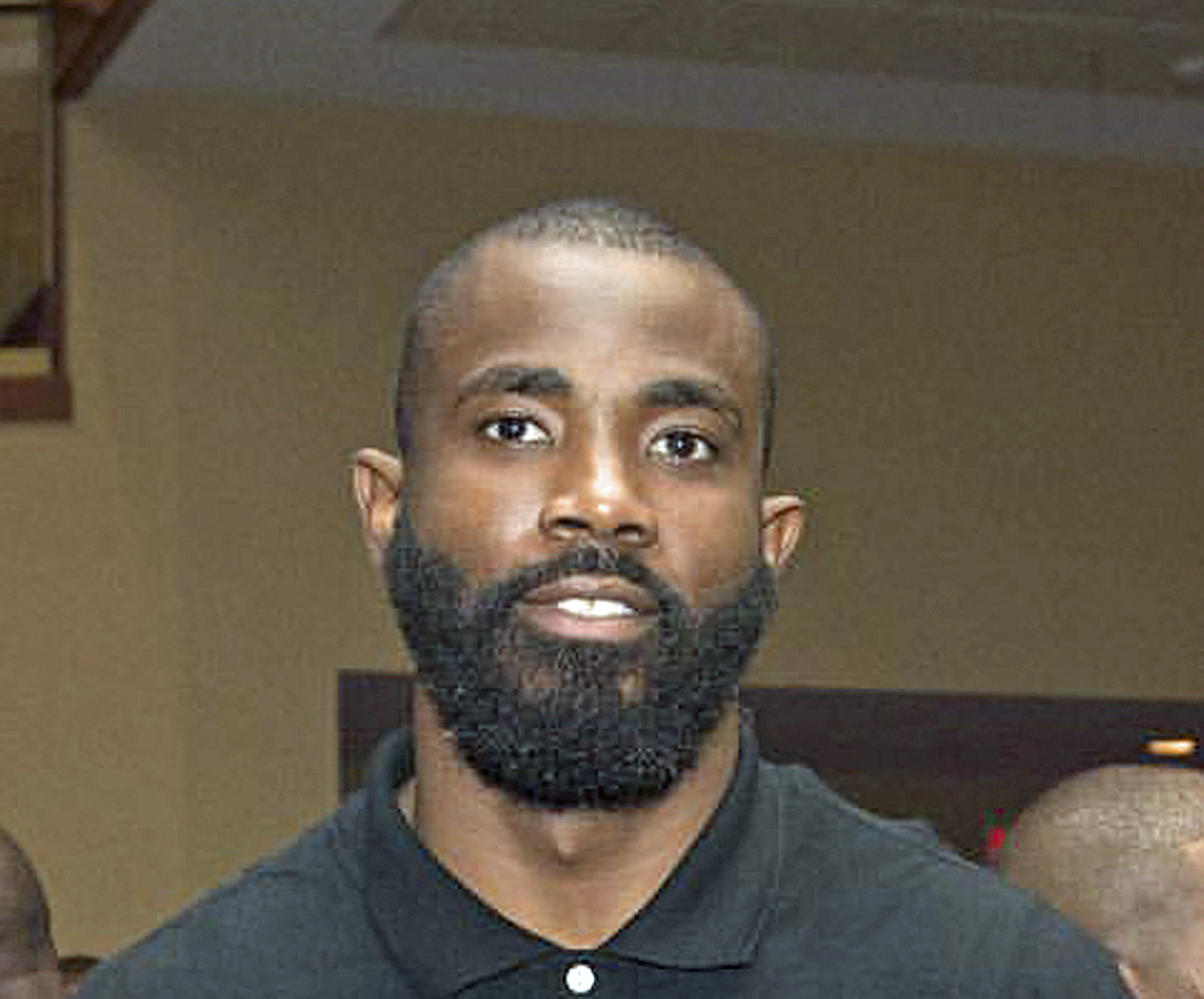 Owner & Head Photographer at Griffin Vision Media
Elijah is a native Alexandrian, having attended Alexandria City Public Schools before attending St. Augustin's College. Elijah is a member of the Departmental Progressive Club, serving as the Financial Secretary. In 2017, he co-founded the Debra Deneise Smith Foundation, which honors his mother. As Executive Director, he helps the foundation provide resources, scholarships, and grants to Alexandria youth. Elijah owns Griffin Vision Media. He is a celebrity and professional NFL photographer, most recently with the Washington Football team.
Jamie Hamilton, RN, MBA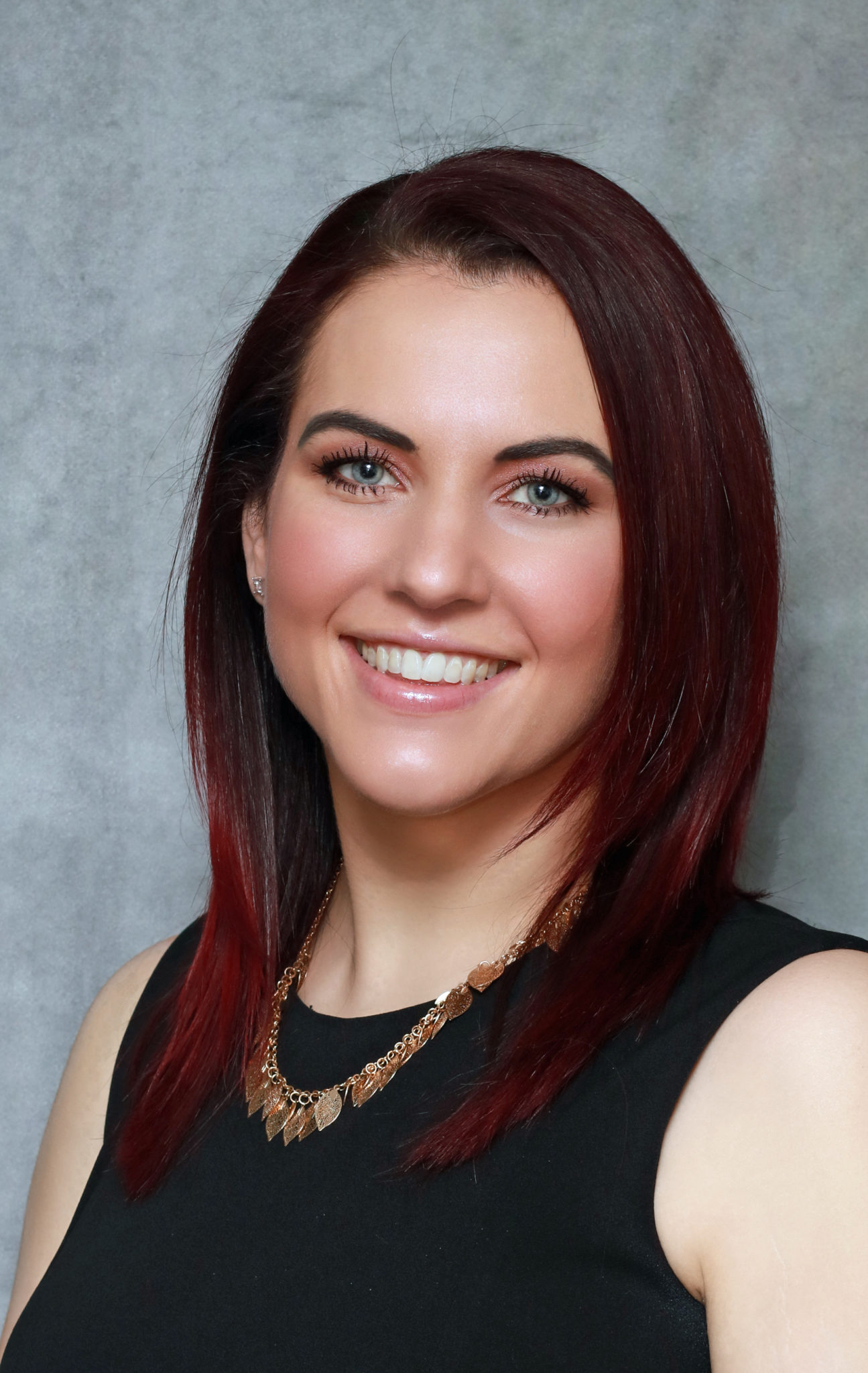 Cardiothoracic Transplant Account Manager at CareDx Virginia
Jamie has been an enthusiastic, experienced, and strategic business development professional for over ten years in the healthcare industry. She currently works as a Regional Transplant Account Manager for CareDx, Inc. In her spare time, she serves on the board of directors for the American Red Cross – National Capital & Greater Chesapeake region. Jamie is a member of the Junior League of Washington DC. She believes in using her successes to support others, exemplified through her scholarship for higher education at her alma mater: the College of Southern Maryland. Through this scholarship, she financially supports students entering the nursing profession.
Katherine D. Harbour — Youth Honoree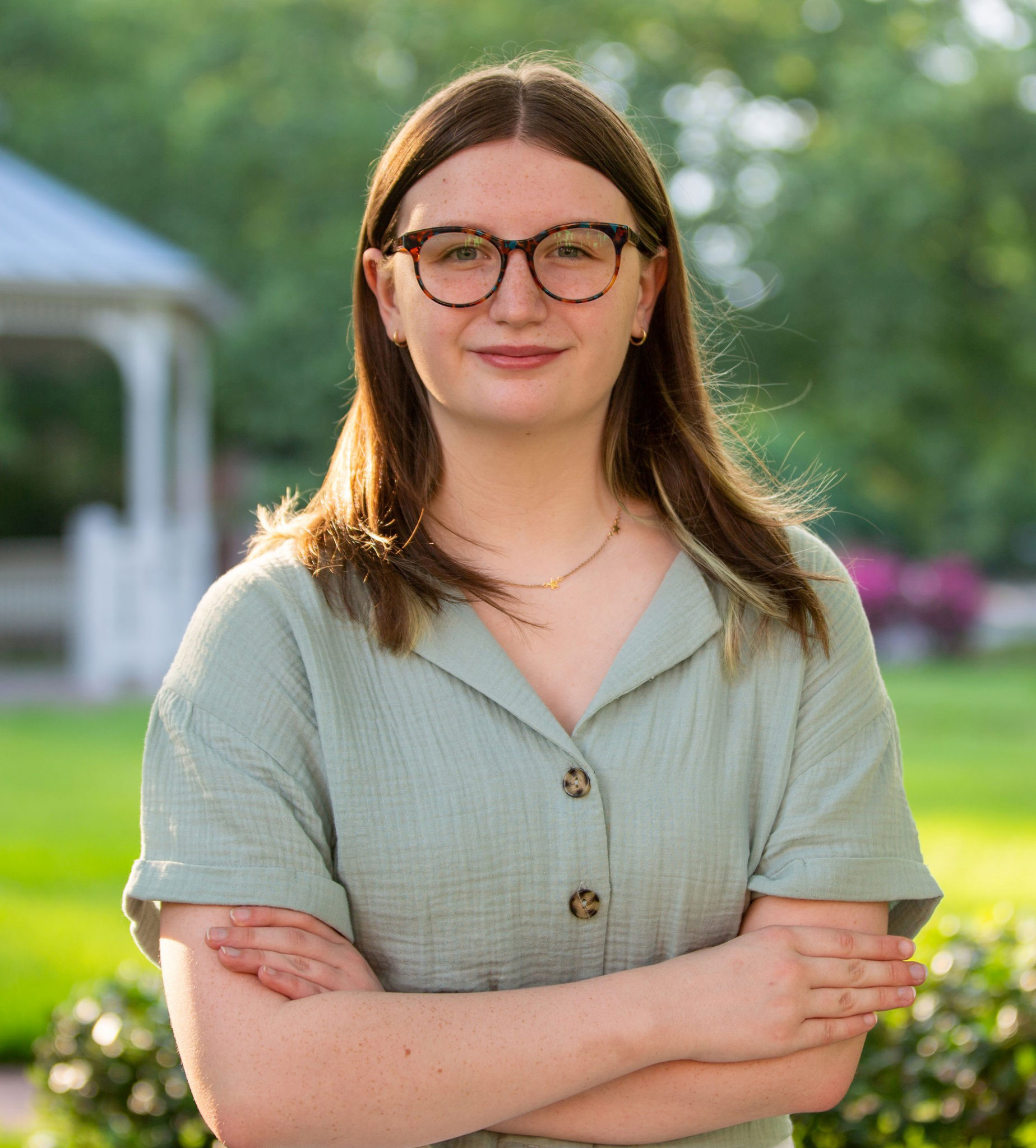 Student at Alexandria City High School Student
Kate is committed to connecting her community with resources to prevent substance abuse in youth and working toward a more equitable city through the Children, Youth and Families Collaborative Commission. She will graduate from ACHS in 2023 with plans to study political science. Kate represented Alexandria at Virginia Girls State this summer and looks forward to continuing to support her city. She lives in the West End with her mom Ann, her brother Cole, and her beagle Bailey.
Kara Nicole Hershorin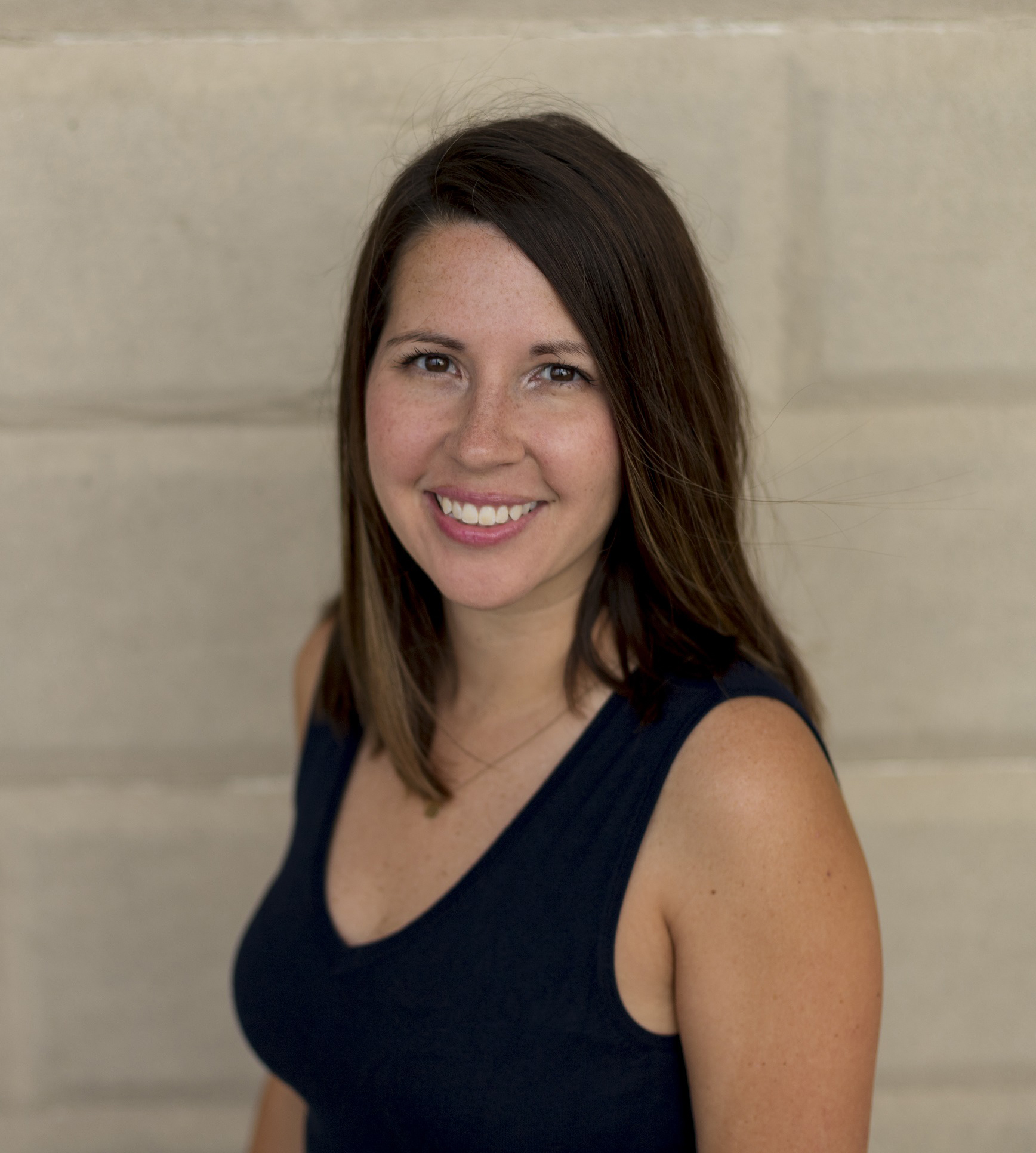 Membership Manager at George Washington's Mount Vernon
Under Kara's leadership, the membership program at George Washington's Mount Vernon has grown to raise over $2 million annually to support the historic estate. Kara has worked in the museum field for 15 years, finding her niche in nonprofit fundraising. She gives back to the field by serving as a mentor for the DC Emerging Museum Professionals group. She enjoys exploring Alexandria with her family and is active in her children's PTA. Kara has a Bachelor's Degree in mathematics from Rollins College and a Master's Degree in museum studies from The George Washington University.
Jasmine L. Leonard, MPH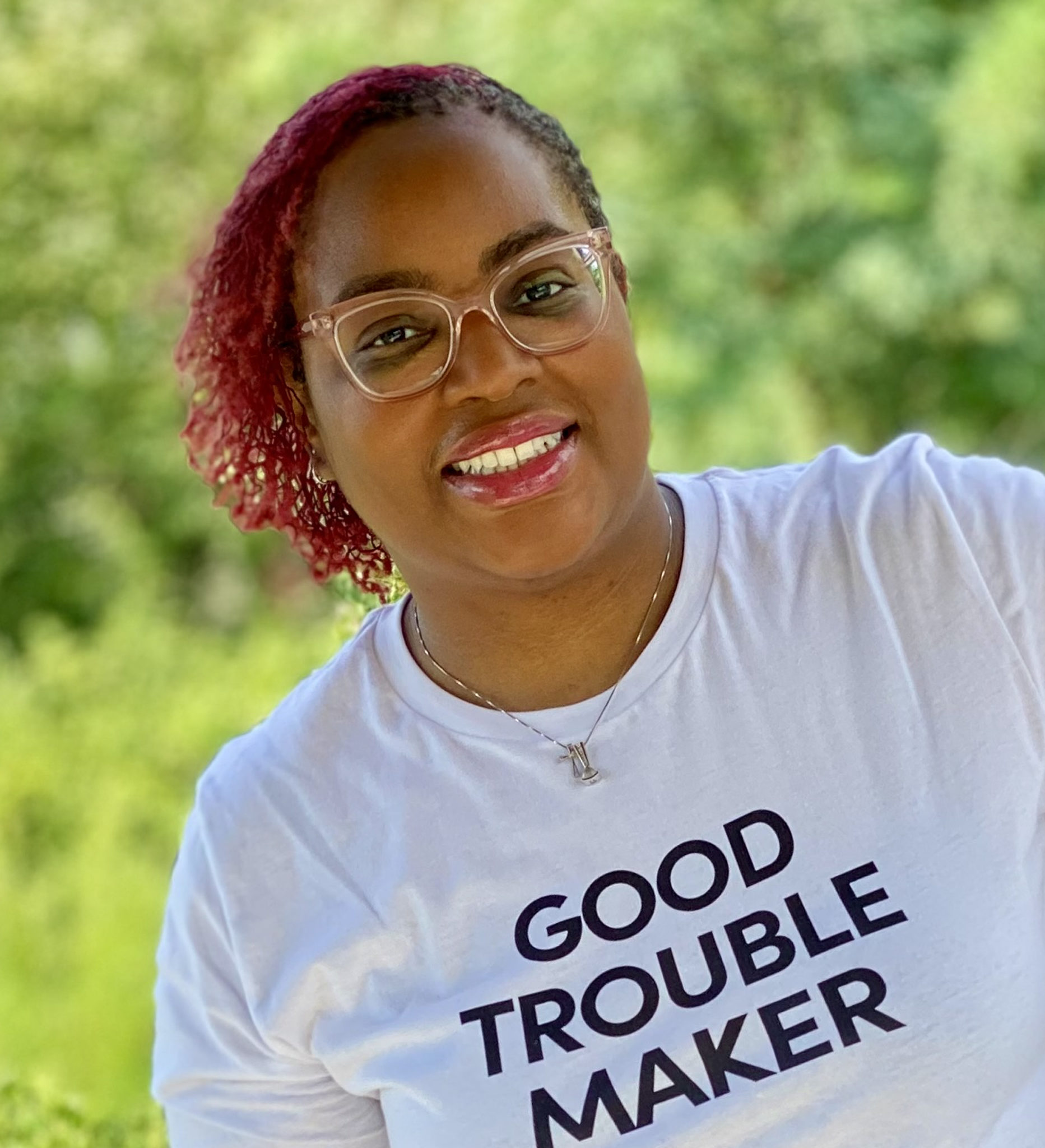 Health Equity Enterprise Manager at CareFirst BlueCross BlueShield
With a passion for health equity and over a decade of experience, Jasmine advocates for historically excluded communities, especially those in the Washington DC Metropolitan area that she lovingly calls home. As CareFirst BlueCross BlueShield's first Health Equity Enterprise Manager, Jasmine is the resident good troublemaker, leading difficult conversations around intersections of race and health. Jasmine proudly serves as a Rebuilding Together DC Alexandria and The Arc of Prince George's County board member. She recently launched health equity consulting brand, Health Equity Jazz LLC, which provides health equity lens consulting, clothing, and merchandise.
Elizabeth M. Mako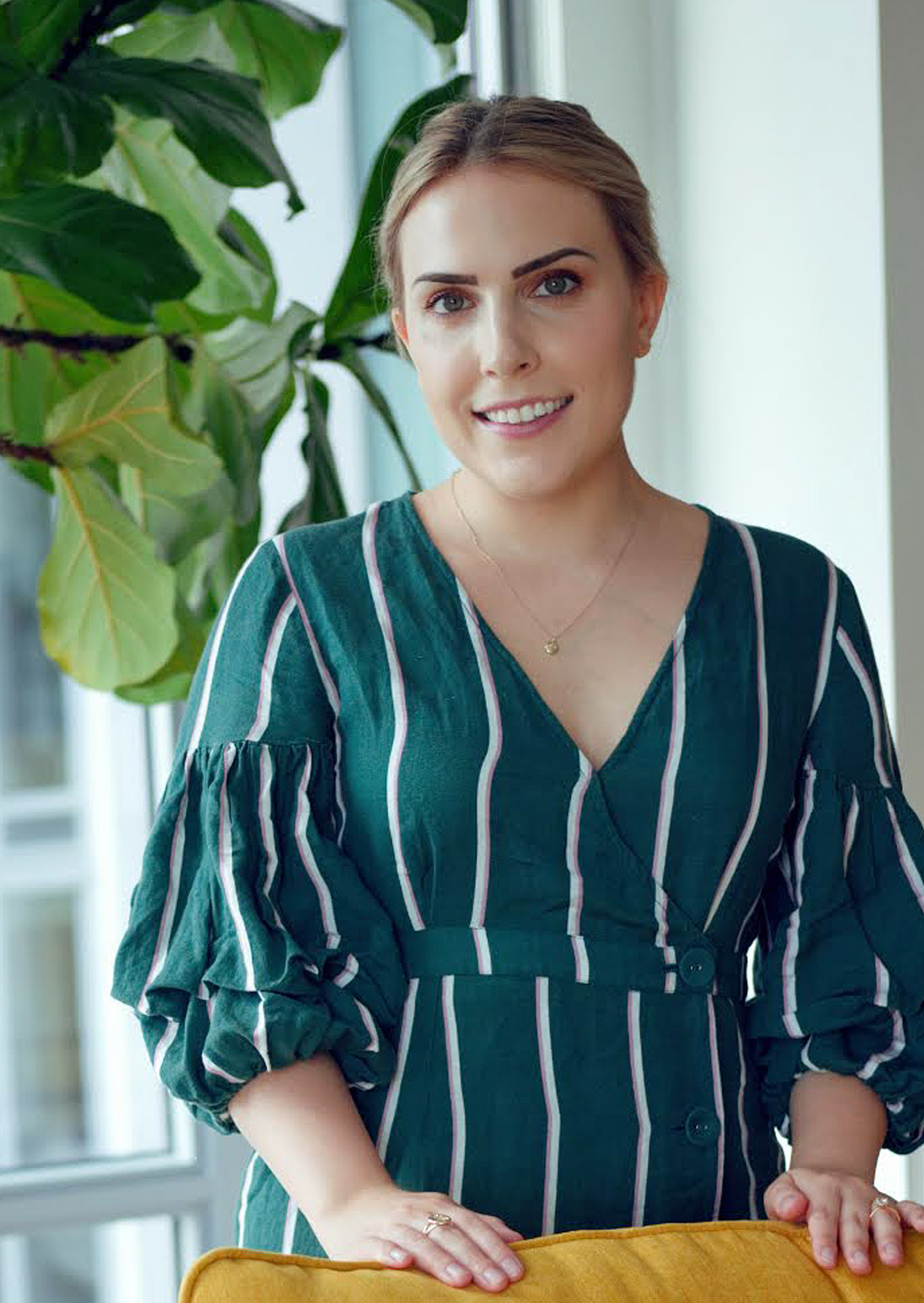 Regional Director of Business Development at Capital City Nurses (Care Advantage, Inc)
Elizabeth, a native of Northern Virginia, has been working in the senior living and long-term care industries for six years. She is a certified dementia practitioner with experience in the continuum of care, from hospital-based skilled home health, assisted living, and memory care, to in-home private duty care. In her role at Capital City Nurses, she finds fulfillment in being a resource to clients and families. She is a graduate of James Madison University and serves on the advisory board for the Parkinson's Foundation's Mid-Atlantic Chapter as its chair of Board Development.
Mario D. Mejia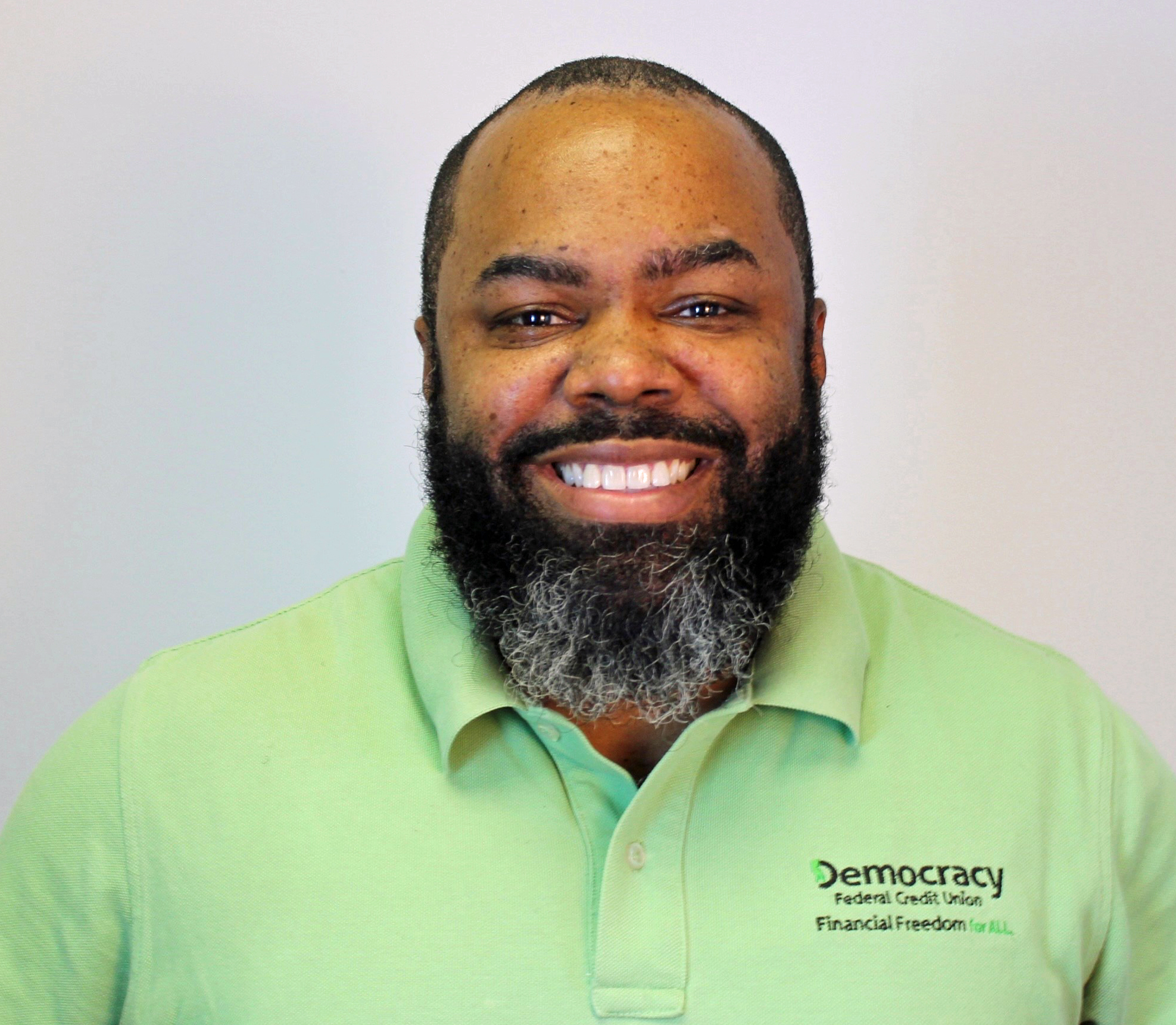 VP of Delivery Channels at Democracy Federal Credit Union
Mario has been the VP of Delivery Channels at Democracy Federal Credit Union in Alexandria since 2019. Formerly, he served at HUD FCU in Washington, DC, as the VP of Member Experience/COO. Before his time at HUD FCU, he worked as the Senior Sales and Service Director at Interior FCU in Washington, DC for five years. Mario began his financial services career with BB&T. He worked his way up from branch manager to assistant vice president between 2006 and 2013. Mario is a certified financial counselor and attained his MBA at Western Governors University.
Sydney Mills Farhang (Ta' Che Winyan of the Oglala Sioux Tribe)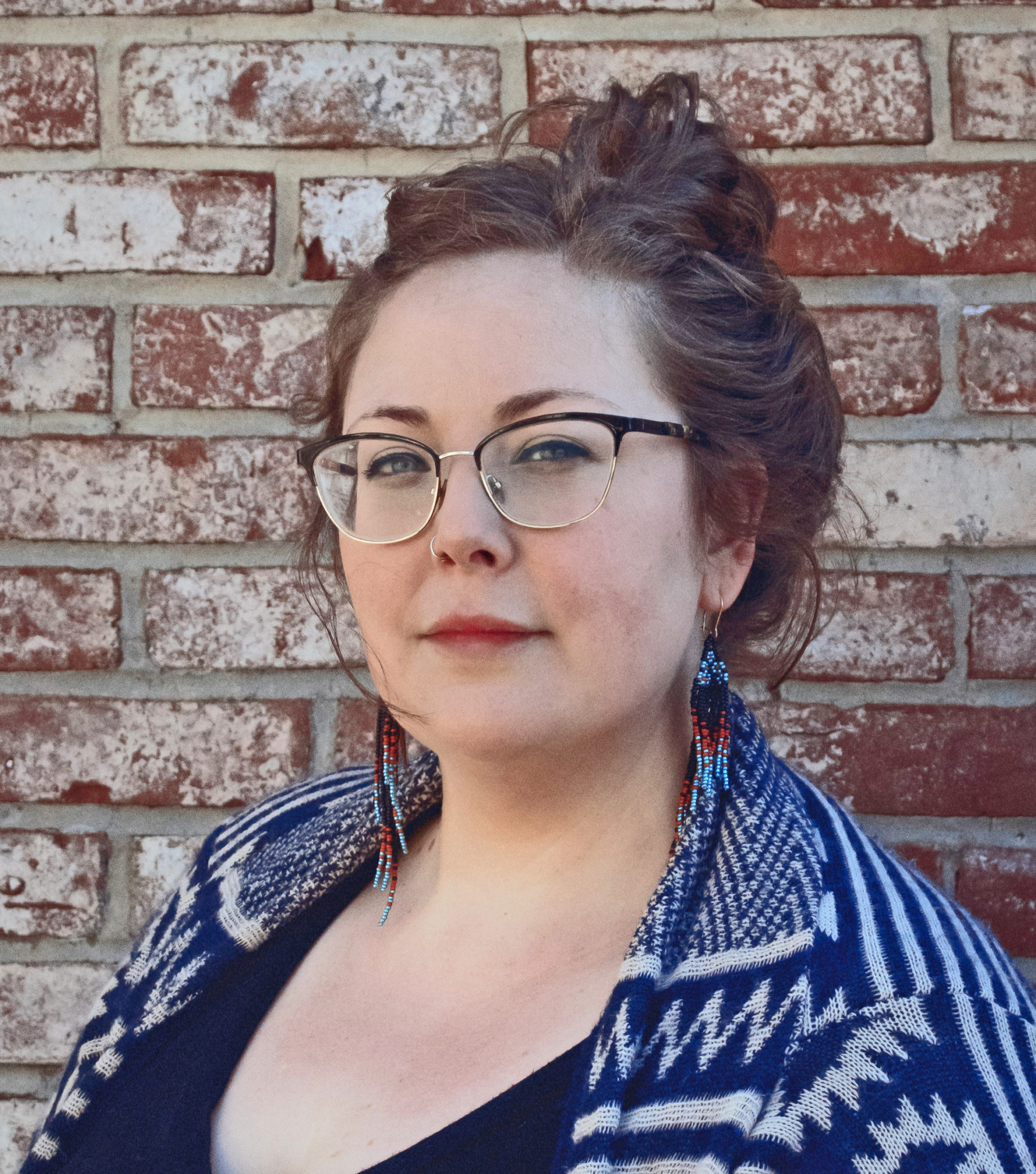 Executive Director of Running Strong for American Indian Youth
Sydney is a member of the Oglala Sioux Tribe and grew up in Sacramento, California. She received a Bachelor's Degree in psychology from the University of California, Santa Cruz. Sydney has over ten years of experience in domestic and international nonprofit management, program development, and fundraising. She works as the executive director of Running Strong for American Indian Youth, a national nonprofit committed to building the capacity of Native American communities to meet their needs and secure a happy and healthy future. She is dedicated to community-led development and maintaining organizational transparency. Sydney's passion for her Lakota culture and creating an equitable, inclusive society for Native Americans is reflected in her work.
Elisa Mondragon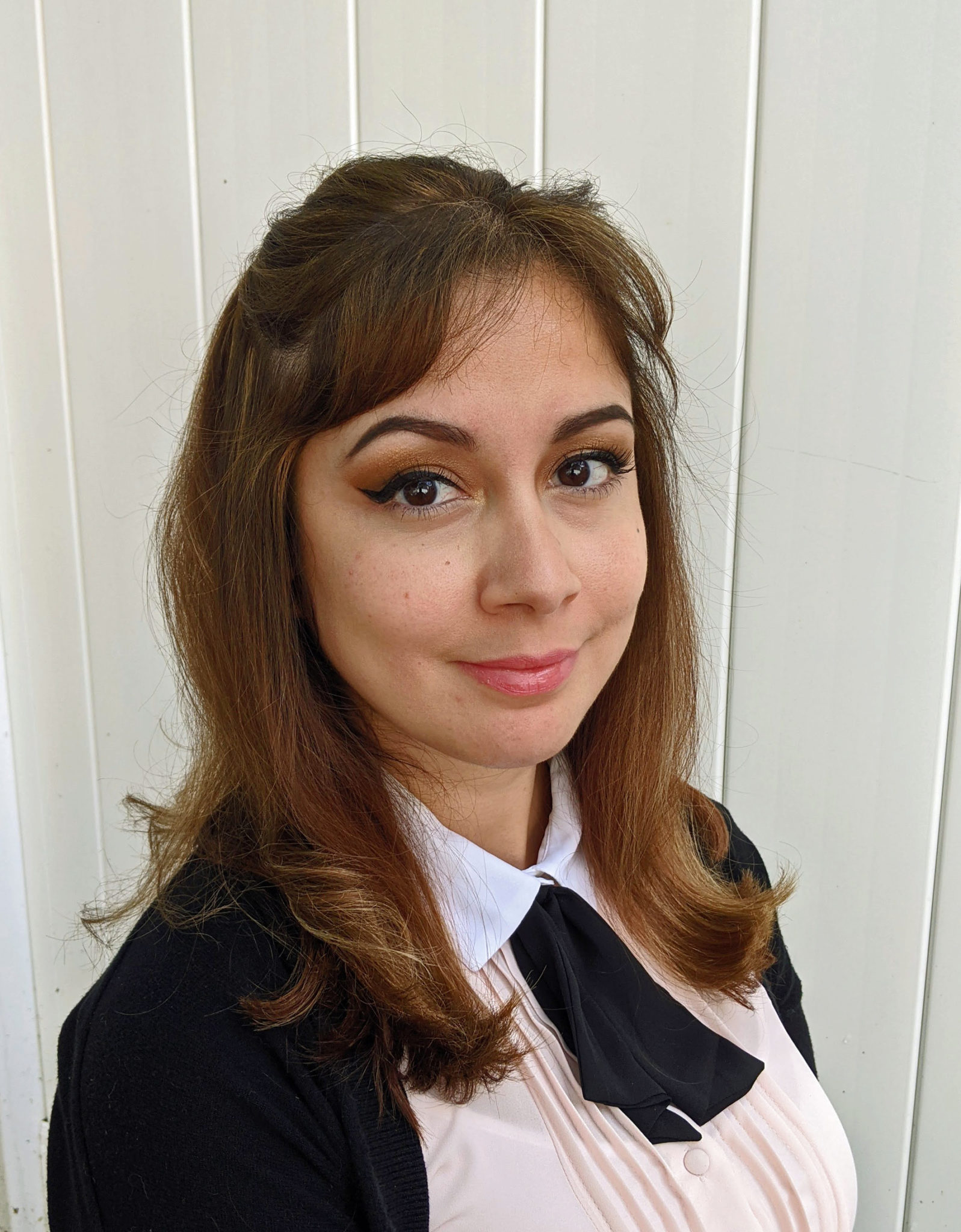 Vice President of Operations at Alexandria Housing Development Corporation
Elisa joined AHDC in 2017, where she leads the operations of the organization and the Resident Services Program. Under Elisa's leadership, the organization has grown from 4 to 11 employees, implemented cutting-edge human resource benefits, and supported over 150 households with $1.5 million in coordinated rent assistance grants during the COVID-19 pandemic. A native of Mexico City, Elisa grew up in Las Vegas, where she attended UNLV and earned degrees in anthropology and art history. Elisa completed her master's in organizational sciences from The George Washington University. Her work with nonprofit organizations began in 2006 as a gallery assistant at the Community Arts Center of Las Vegas. In 2013, she moved to New York City to work for Whole Foods Market, developing and maintaining partnerships with organizations.
Bryan Montgomery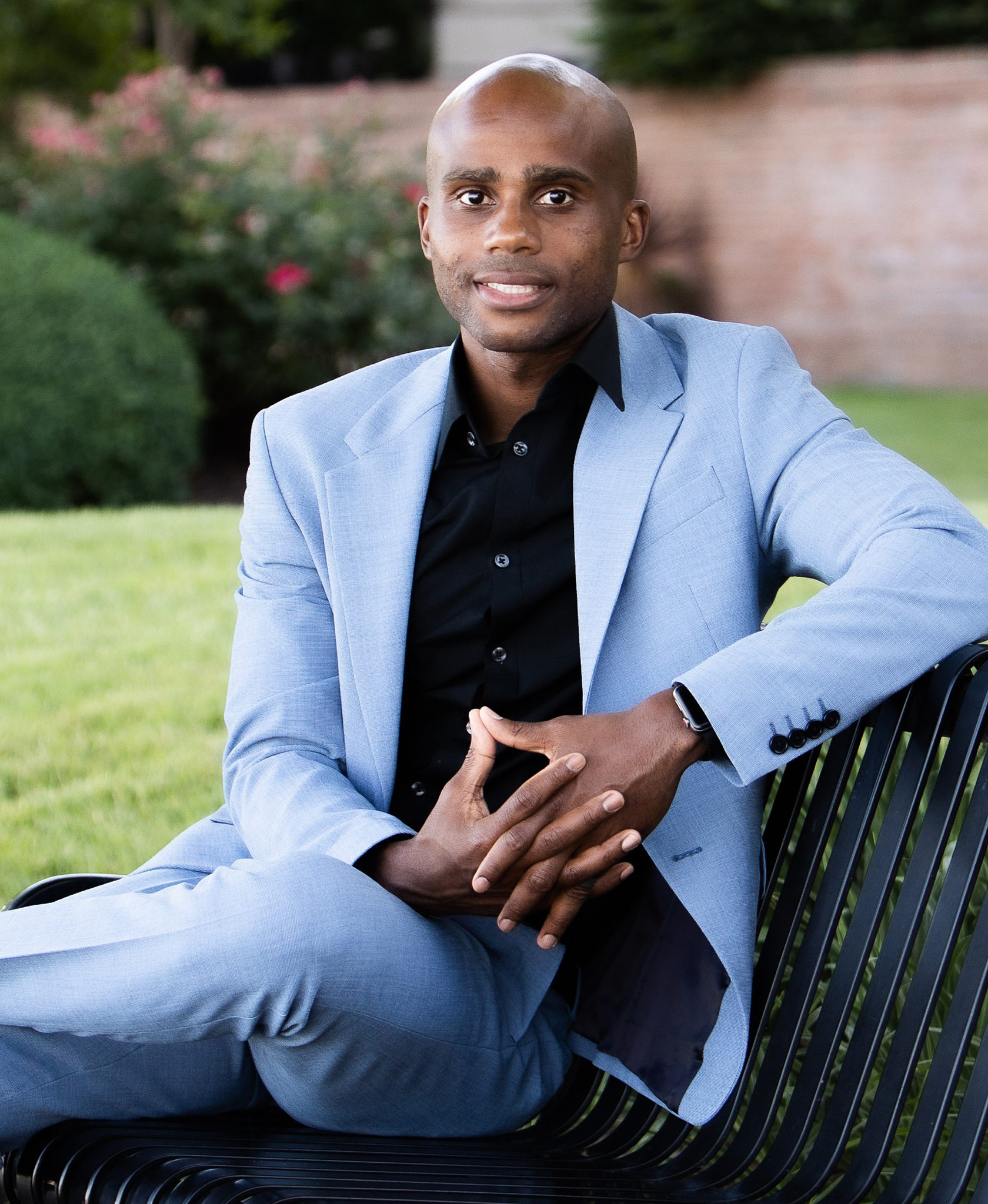 Realtor with Coldwell Banker Realty
Bryan's passion for homeownership and his heart for customer service drives his efforts to provide a great experience in selling or purchasing homes. As a native of the DC metro area, Bryan draws on his intimate knowledge of the housing landscape to market his clients' property and find the next one to call home. With 15 years of experience as an educator, he goes above and beyond to ensure that his clients are well-informed throughout each step of the journey. Bryan earned his bachelor's degree from Morgan State University and graduate degree from Drexel University. He serves on the board of RunningBrooke and coaches youth soccer and basketball.
Crystal Mosser Anderson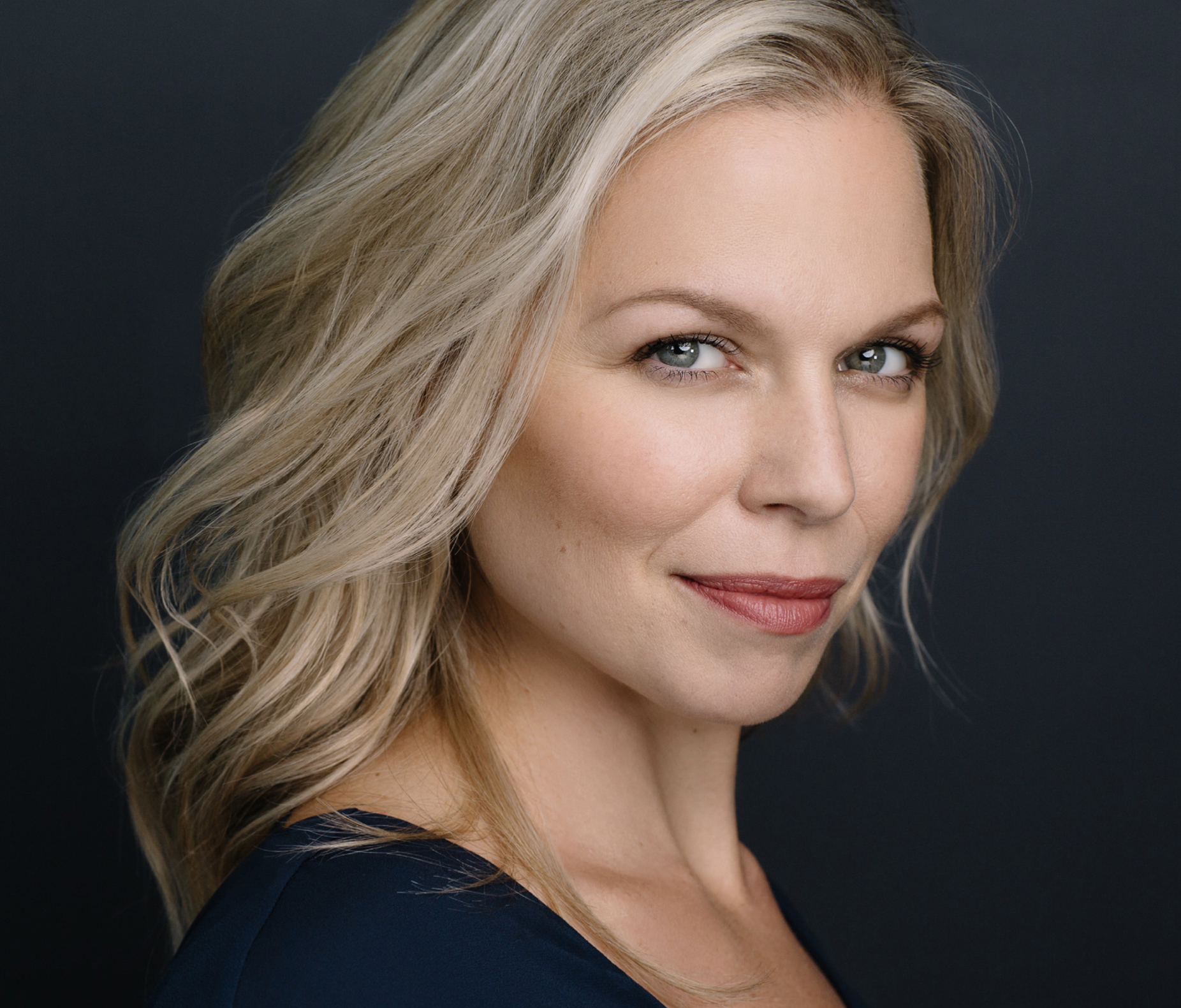 Managing Editor at VIP Alexandria Magazine
Crystal is the managing editor for VIP Alexandria Magazine. She serves in a hybrid function at the intersection of editorial and revenue operations. Crystal is a popular musical theater actress in the DMV area, performing at the Kennedy Center, Shakespeare Theatre of DC, and Tony-award-winning Signature Theatre. Crystal continues to be a strong advocate for the arts. An Army spouse, Crystal has three children. Favorite past times include visiting Old Town, shopping, and dining alfresco on a warm summer night.
Amanda O'Connor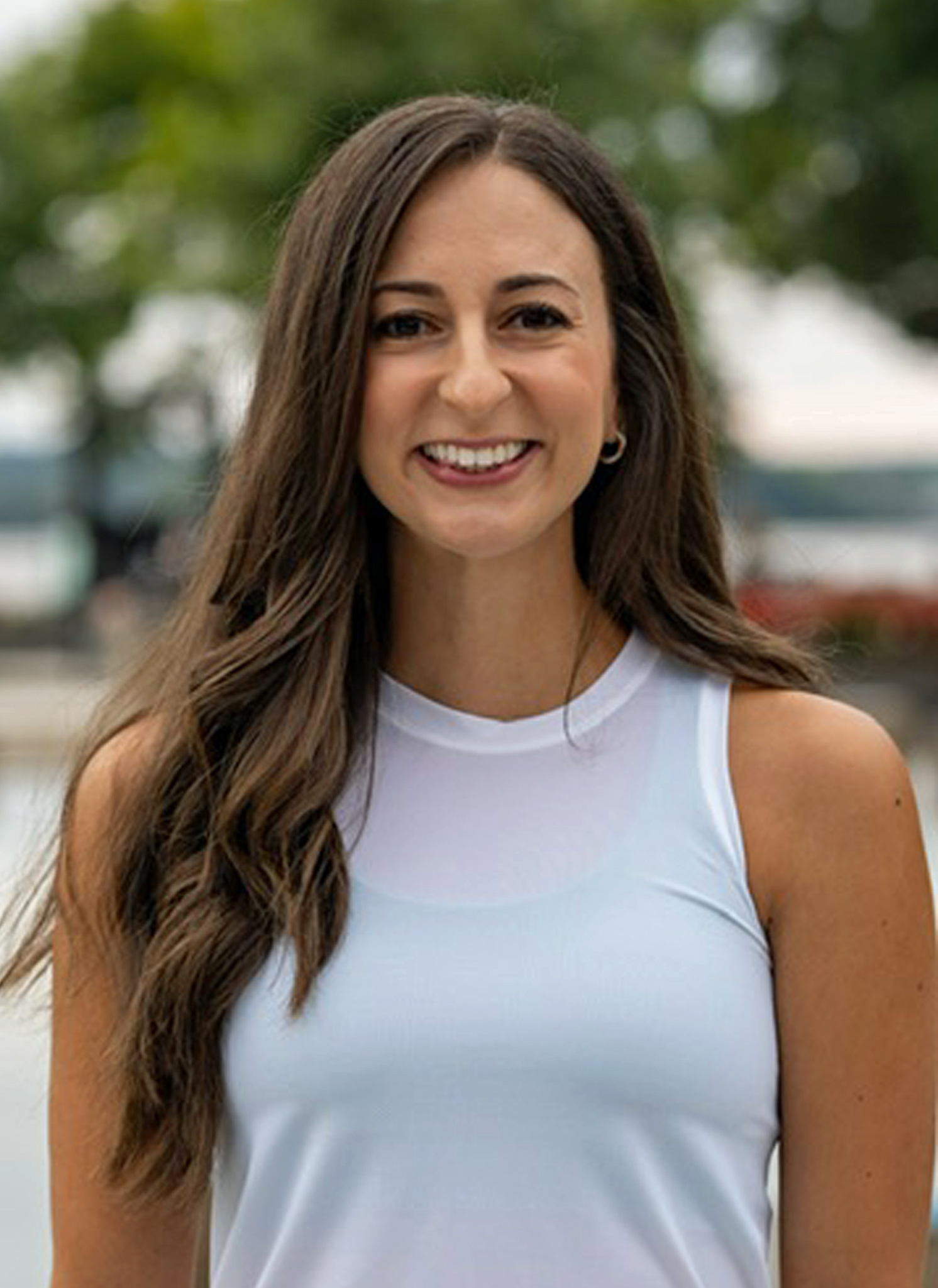 Assistant Director of Speech-Language Pathology at Skill Builders LLC
Amanda has a passion for communication, connection, and community. Born in Pittsburgh, she has lived in Alexandria since 2017. Amanda has worked as a pediatric Speech-Language Pathologist at Skill Builders since 2013, where she is their Assistant Director of Speech-Language Pathology. In addition to supporting children and families in the area, Amanda strives to help adults find joy in fitness. Amanda completed Pilates teacher training at Mind the Mat in 2018, and she teaches classes there weekly. In May 2019, Amanda founded Old Town North Running Club in Alexandria, VA, to promote fitness and friendships.
Leigh St. Clair Poole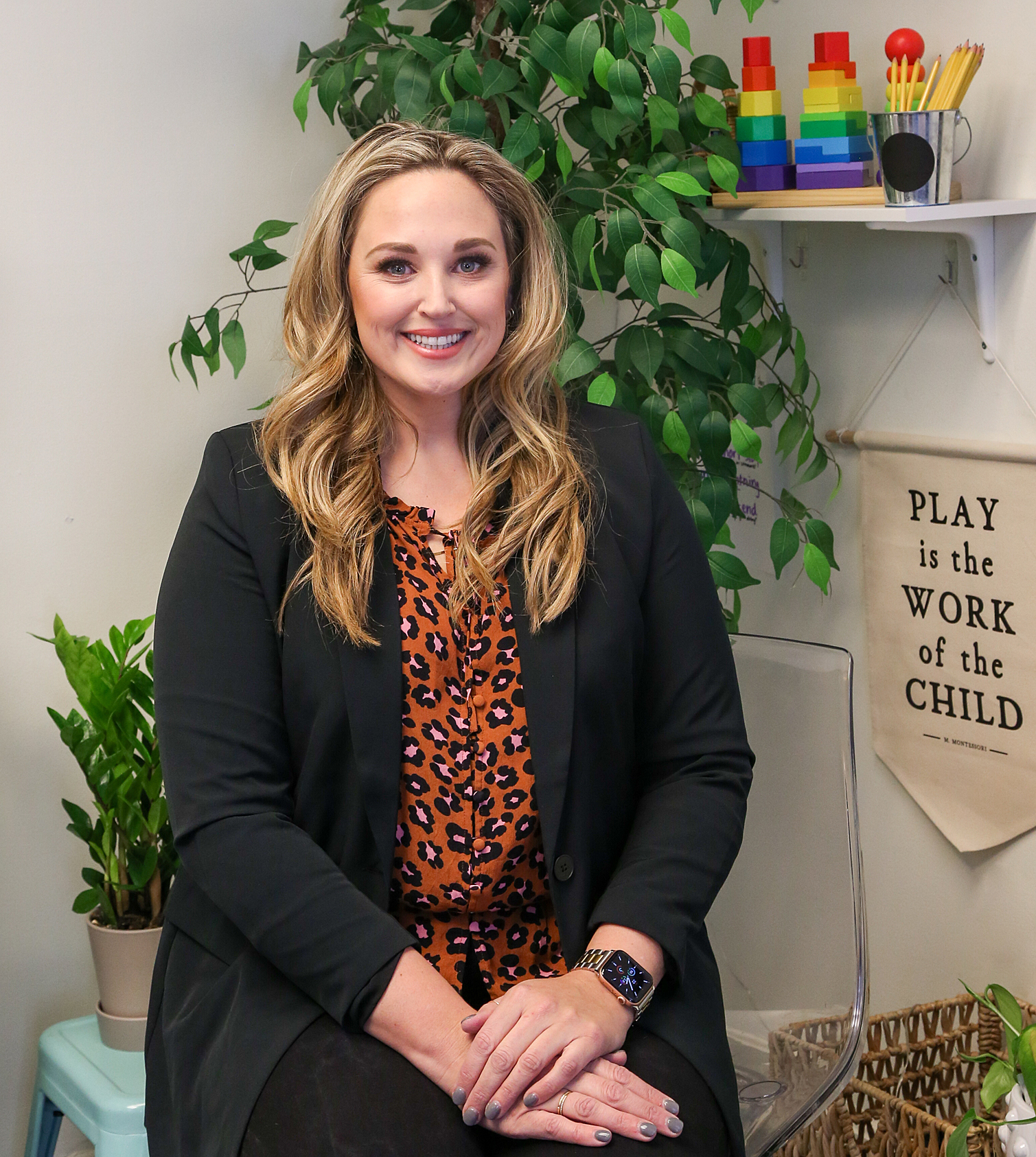 Teacher and Learning Specialist at Speech of Cake, Inc. & Alexandria Country Day School
Leigh is a dual-certified special and general education teacher teaching first grade at Alexandria Country Day School (ACDS). In the fall, she will transition to a learning specialist role at ACDS. During the pandemic, Leigh founded St. Clair Learning Center. Leigh co-founded the award-winning Speech of Cake Summer Camp in 2016. She is the camp's lead teacher specializing in literacy for special needs children. Throughout her teaching career, Leigh has been awarded teacher of the year and has led many committees to promote student learning.
David President, Jr.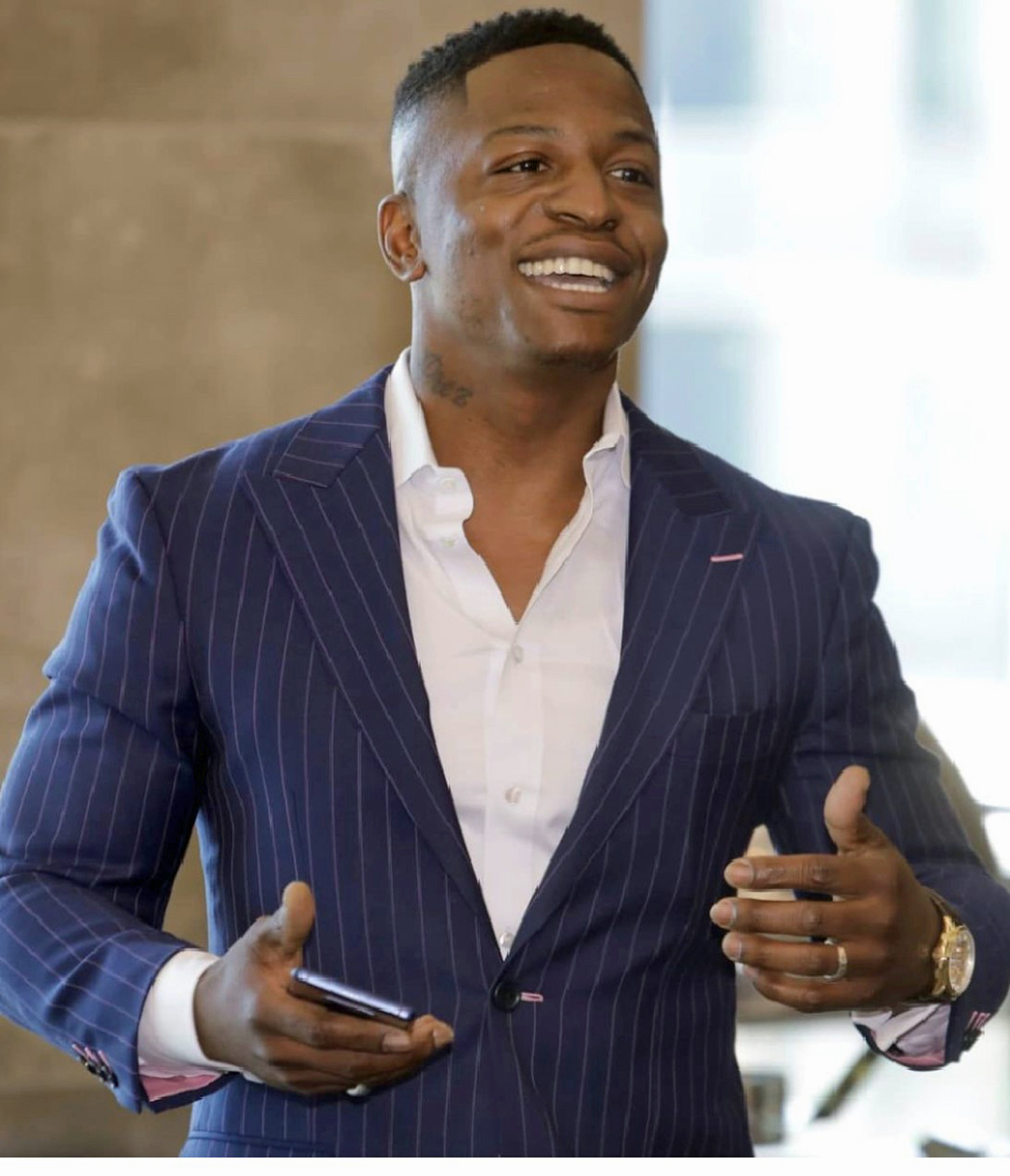 Director of Sales & Marketing at Alexandria Hilton Old Town
With more than 17 years of hospitality leadership experience, David is now the Director of Sales & Marketing for The Hilton Alexandria Old Town. David is a business leader with expertise in various roles in the hospitality industry ranging from sales and marketing, opening and converting hotels, and leading sales teams to #1 in revenue, service, and personal development. In addition to a successful hospitality career, he is known as the "The Traveling Tailor." David is a self-taught Tailor/Designer who has specialized in custom-made suits, tuxedos, blazers, and other garments for the past 12 years. In June 2020, David published his first book, The Power of a Suit. He is the Founder of iTrade Community, an online group he created to educate and share best practices related to investing, real estate, and building generational wealth.
Warren Quirett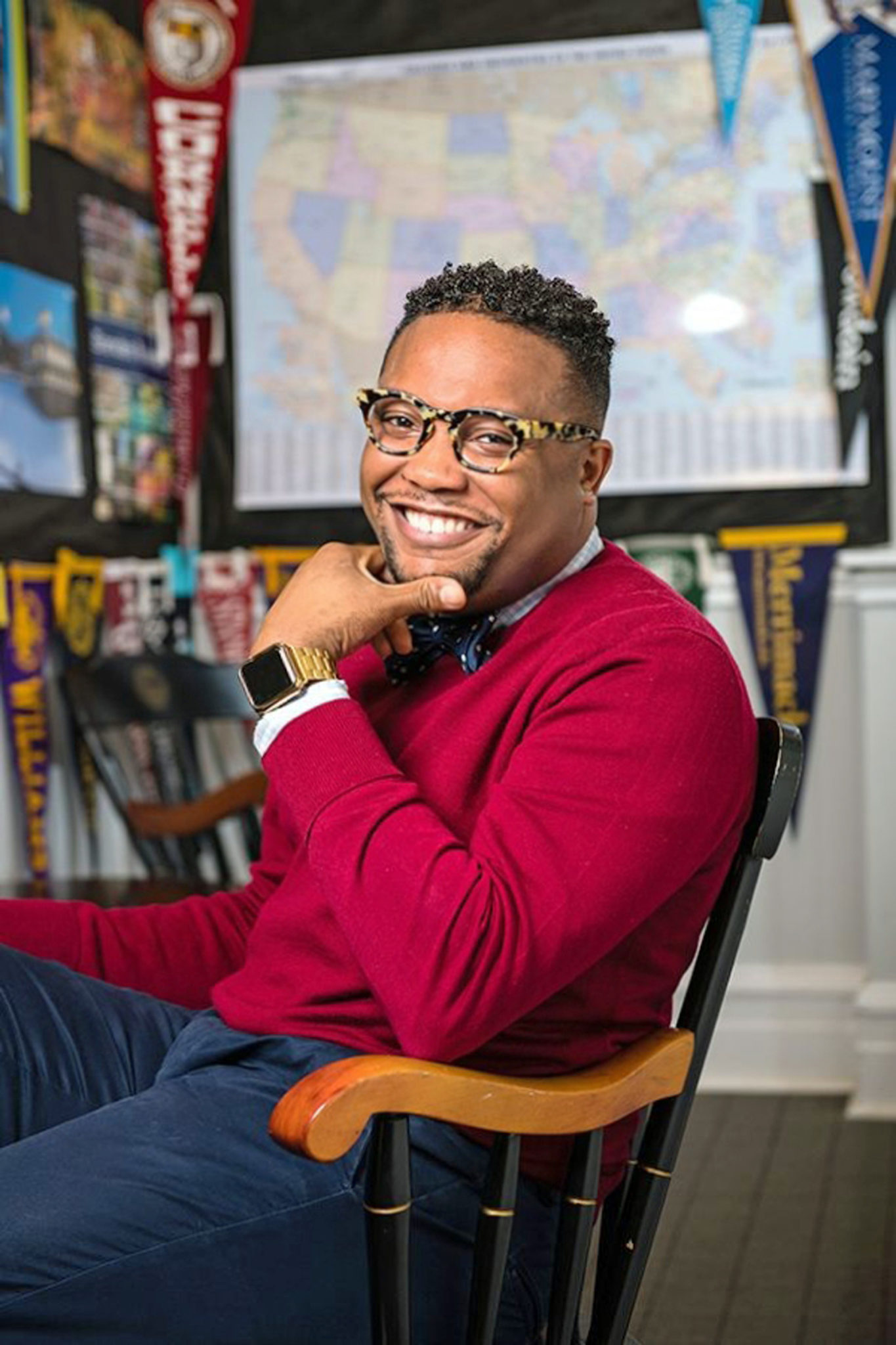 Associate Director of College Counseling at Episcopal High School
Warren has helped high school students navigate college admissions for over a decade. He began his career in higher education in admissions, but his passion for cultivating meaningful relationships with students led him to serve as a college counselor at various schools in the southeast and mid-Atlantic. Positioning his students for success through the most pivotal points of high school while unlocking their authentic personalities propels Warren. He has served on the board of directors for the Southern Association for College Admission Counseling and on advisory boards of various colleges and universities throughout the country. Warren is the co-leader of the Black and African Diaspora Special Interest Group for the National Association for College Admission Counseling, having served in various roles within the organization.
Sylvia Rahim — Youth Honoree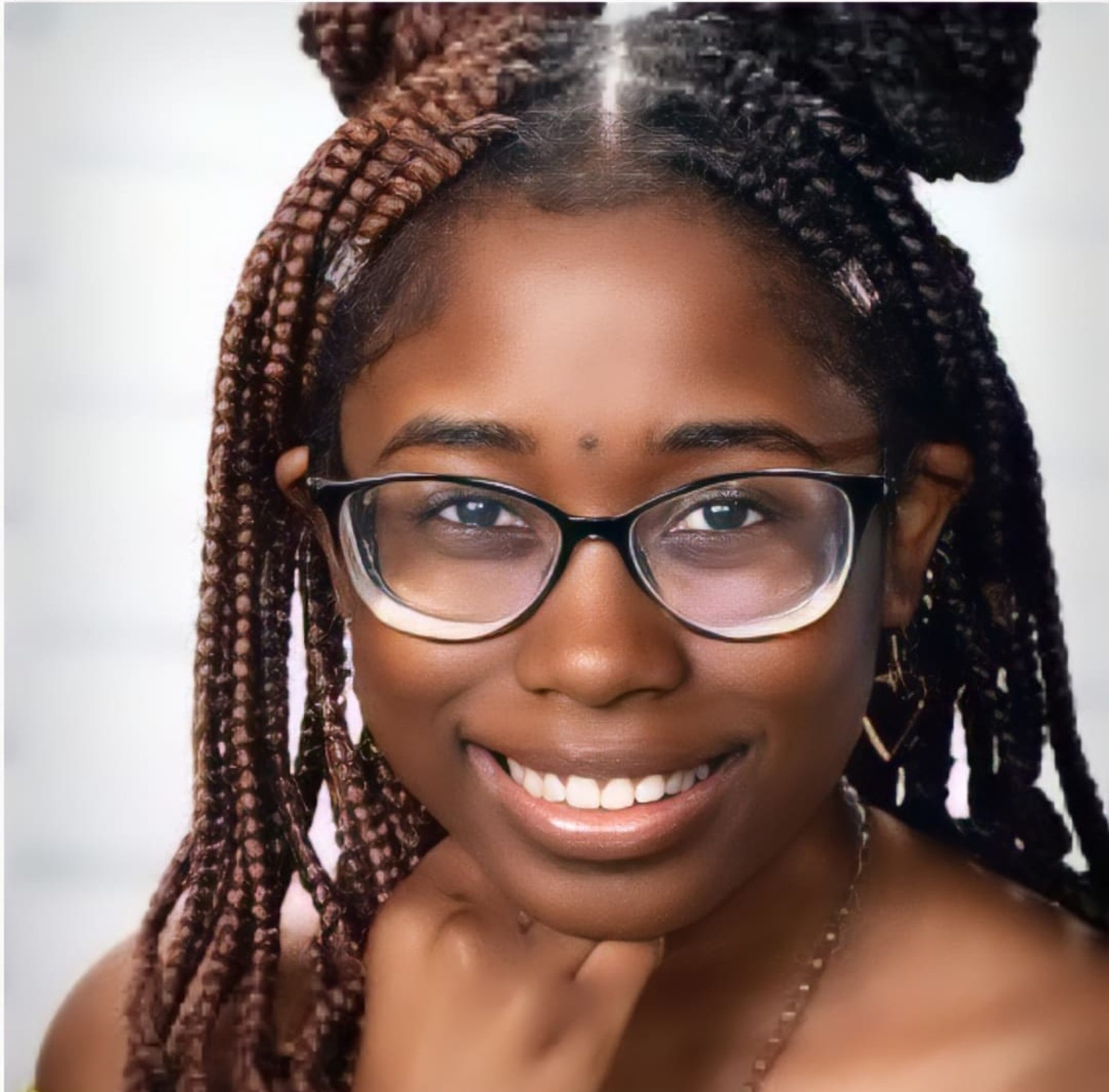 Student at Alexandria City High School Student
Sylvia recently graduated from Alexandria City High School, where she excelled academically and served on the Black Student Union. She qualified for the national competition for the Titan Debate team, was involved in multiple theater productions, and directed the production of Governing Alice. Sylvia was the president of Future Business Leaders of America and served as a student representative on the Alexandria City School Board. She is a peer advocate for the city, working with youth coordinators to plan workshops covering sexual assault, pregnancy, anxiety, mental health, and gender identity. Sylvia is the recipient of the merit-based Posse scholarship and will attend the University of Virginia in the fall.
Lauren G. Riley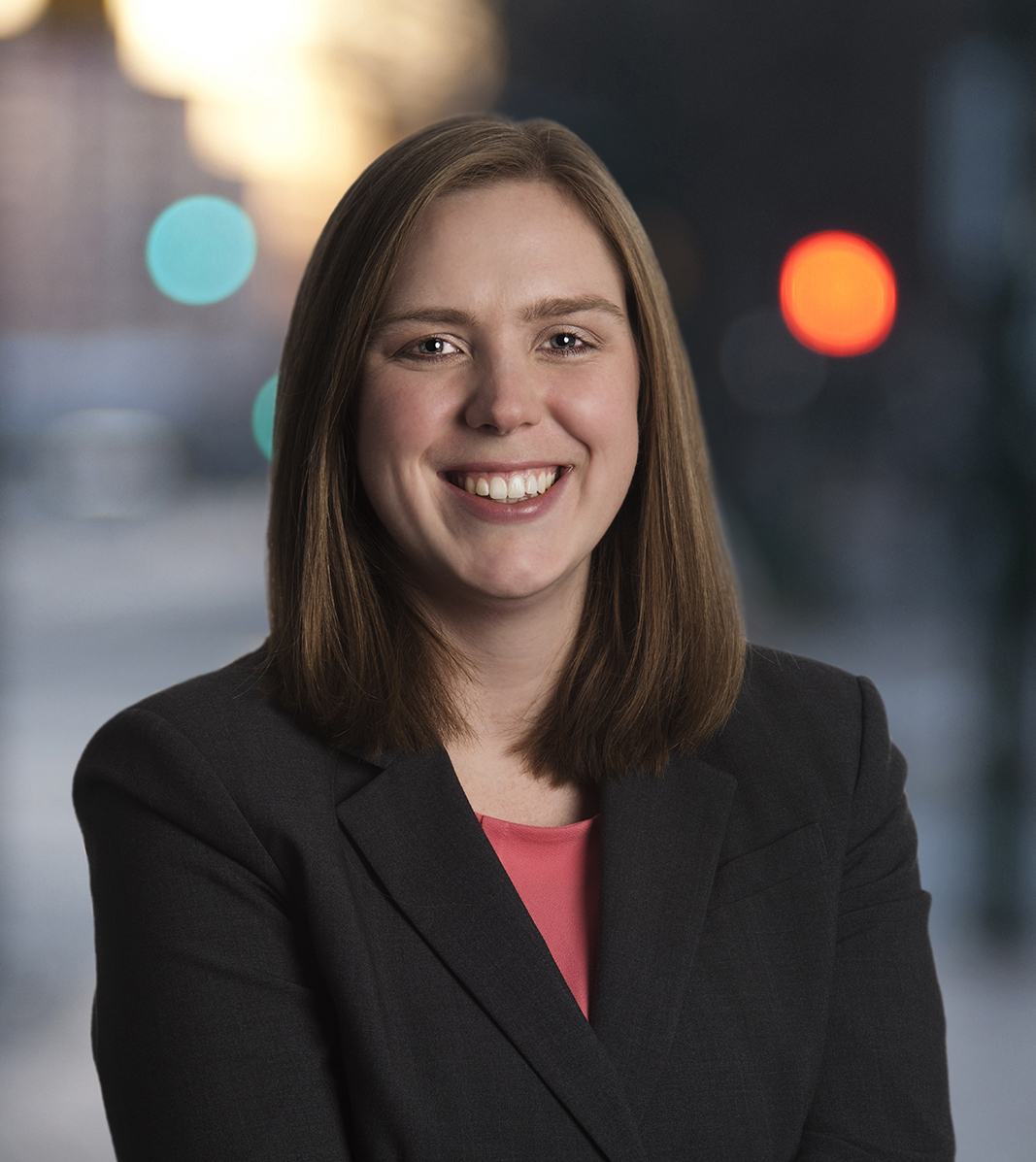 Associate Attorney at Walsh, Colucci, Lubeley & Walsh, PC
Lauren grew up in rural Alabama and made her way to Northern Virginia after graduating from law school in 2018. She received a bachelor's degree from the University of Alabama and a juris doctorate from William & Mary Law School. Lauren is currently an associate at Walsh, Colucci, Lubeley & Walsh, where she helps secure zoning entitlements for developers, individual businesses, or homeowners in Alexandria and Arlington. She is a member of the Eisenhower Partnership and NAIOP's Alexandria Government Relations committee. Lauren and her husband enjoy hiking, sampling the Alexandria restaurant scene, and spending time with their rescue dog from Project Second Chance.
Heather Rosner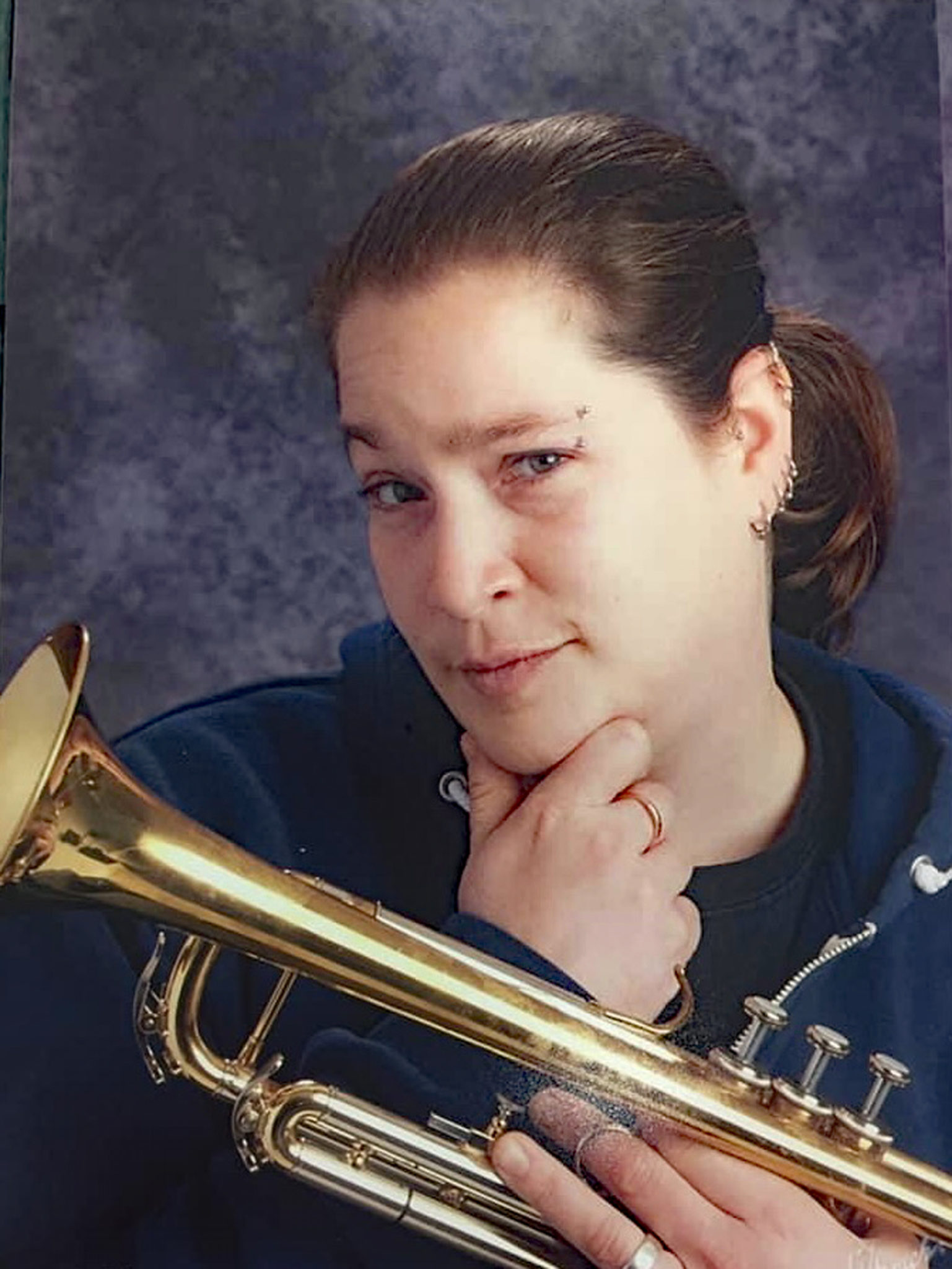 Music Teacher at Alexandria City Public Schools
Heather has been pushing the boundaries of music education in ACPS since 2010. Heather believes all students should have access to quality music instruction that is meaningful to them and their community. In constant pursuit of equity, Heather has formed various conventional and innovative culturally responsive programs, including attaining over $20,000 in grant funding to support students in Title I schools. Heather works to develop deep connections in the community to support families from underserved neighborhoods having access to school music offerings. Heather believes music education should give every student a sense of belonging and life-long skills.
Sean A. Sherlock, Esq.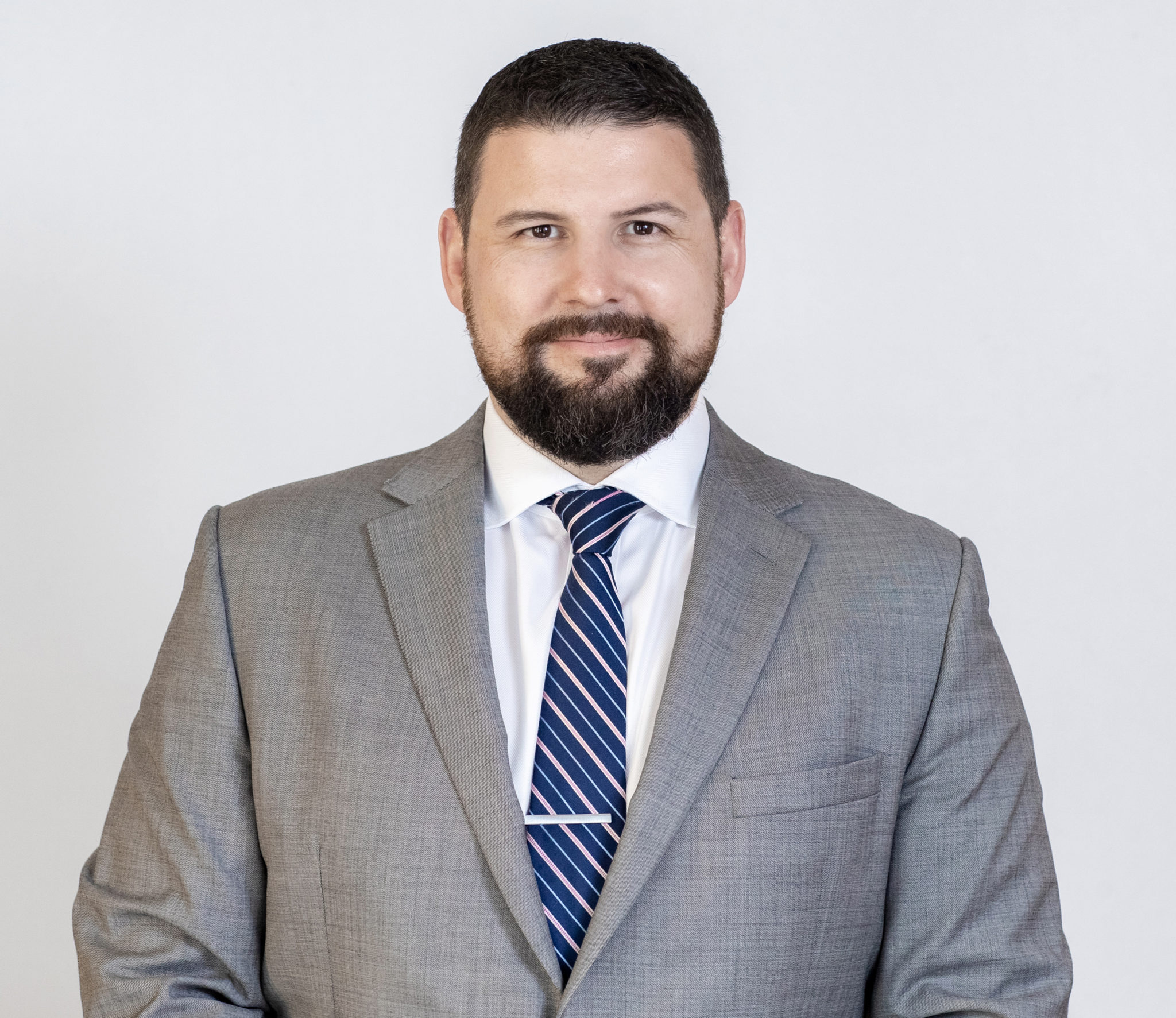 Partner at King, Campbell, Poretz & Mitchell, PLLC
A former Alexandria city prosecutor, Sean now devotes his practice to defending the accused. Sean serves on two committees for the Alexandria Juvenile and Domestic Relations District Court. He helps organize Jazz4Justice Alexandria, an annual benefit concert raising funds for youth scholarships. He sits on the board of directors of the Alexandria Bar Association and is Vice-Chair of the Virginia State Bar Fourth District Disciplinary Committee. Sean was recognized as an Up & Coming Lawyer by Virginia Lawyers Media, a 40 Under 40 by the National Trial Lawyers Association, and was a recipient of the Super Lawyers Rising Star Award. A native Alexandrian, Sean still lives in our community with his wife Christina and three daughters.
Jennifer Soss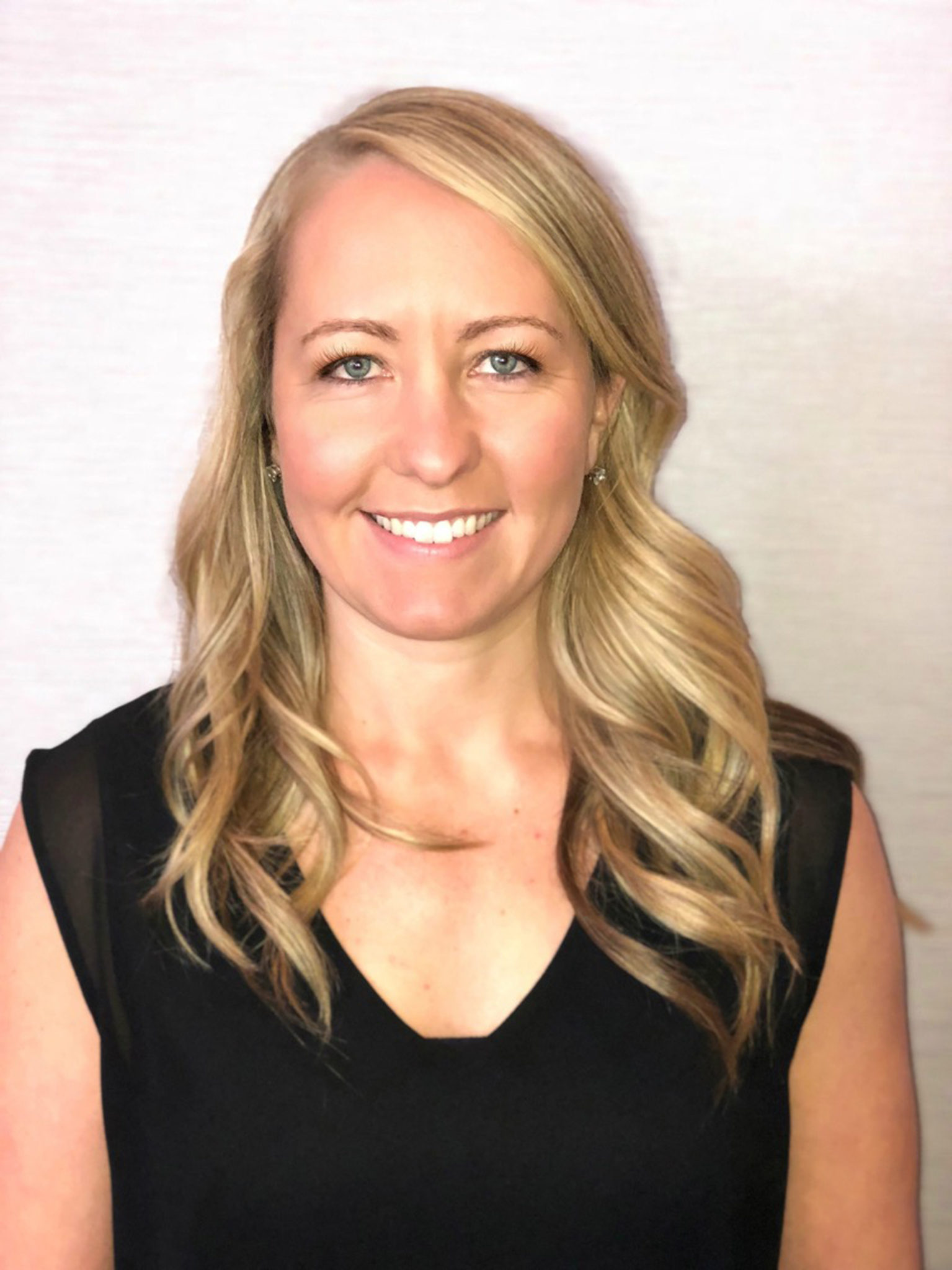 Recreation Director at Brandywine Living at Alexandria
As Brandywine Living at Alexandria's Escapades Producer, Jennifer leads initiatives to create fun programs and experiences for their senior citizens. Jennifer moved to Alexandria to open Brandywine's local location. She is the recipient of awards from the annual National Assisted Week Competitions. Jennifer received her Bachelor's Degree in recreation and tourism from Montclair State University and her Master's Degree in business administration from Rider University. Jen enjoys running along the Mount Vernon trail, hiking the Shenandoah, and exploring DC museums.
Thomas Sullivan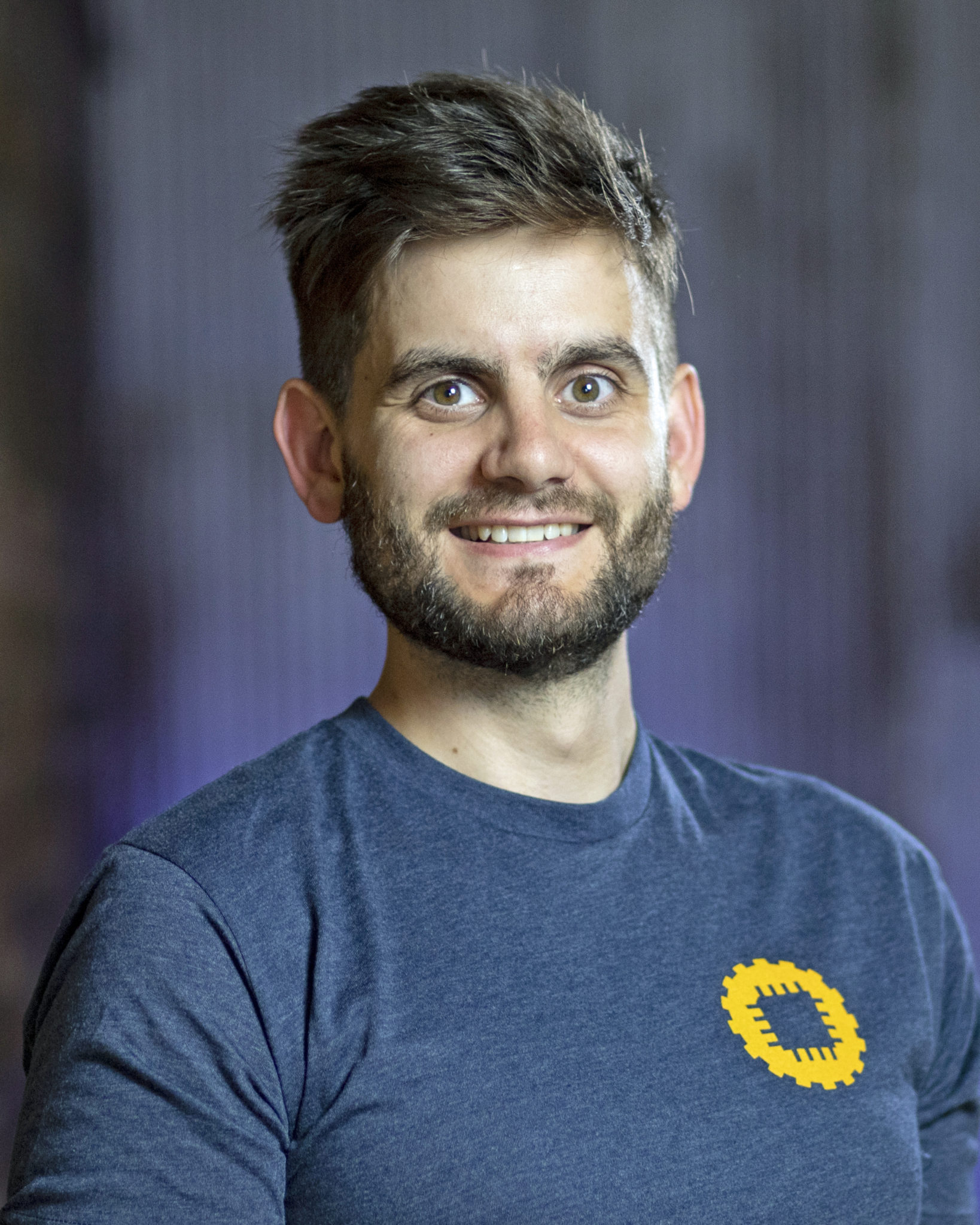 Chief Operations Officer at Building Momentum
Thomas is the Chief Operations Officer at Building Momentum, a Service-Disabled Veteran-Owned Small Business (SDVOSB) providing industry-leading problem-solving training to individuals across industries and the globe. In his previous role as Director of Training, he oversaw the entire training program and led the creation and establishment of Innovation Hubs (I-Hubs) across the globe. As their COO, Tom oversees the day-to-day operations of Building Momentum. His work resulted in Building Momentum growing to more than 24 people and annual revenues of more than 6.5 million dollars. Tom received his degree in creative engineering and product design from the University of the West of England. He lives in DC with his partner and their dog, Bear.
Meronne Teklu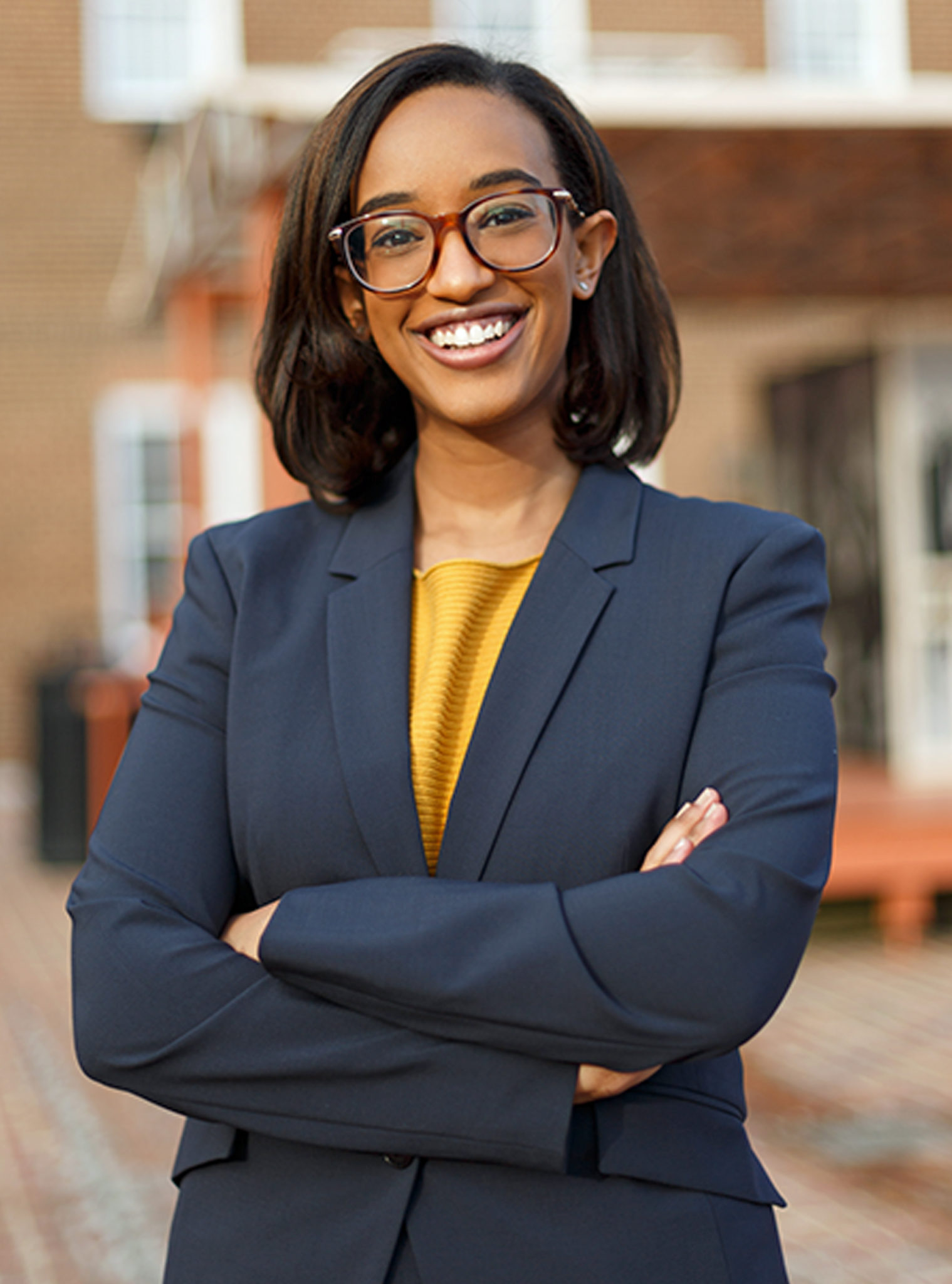 Senior Consultant at Deloitte Consulting LLP
As a management consultant at Deloitte, Meronne supports clients in the public and private sectors with business transformation and technology initiatives. She serves as an Alexandria representative for the Democratic Party of Virginia's 8th Congressional District Committee and the City of Alexandria's Economic Opportunities Commission. She is a board member of the West End Business Association. Meronne is active in the Junior League of Northern Virginia and various nonprofits across the Northern Virginia region, providing marginalized youth with academic opportunities, fundraising for international humanitarian relief efforts, and is a proud graduate of William & Mary.
Joshua Turner
Captain, Alexandria Fire Department & President, Alexandria Firefighter, Inc.
Josh has been a public servant and resident of Alexandria for 12 years. As a Captain at the Potomac Yard fire station, he responds to emergencies and supervises Technical Rescue and Swift Water Rescue. He serves as the Fire Department liaison to the AlexRenew Tunnel Project. Josh advocates for public servants and emergency response in our community as the President of Alexandria Firefighters, Inc. He is the recipient of The Chamber ALX's Valor Award and the James E. Shortt Award for excellence. Off duty, he spends time in the community with his wife Morgan, also a lifelong Alexandrian, and daughter Sadie.
Katherine Waynick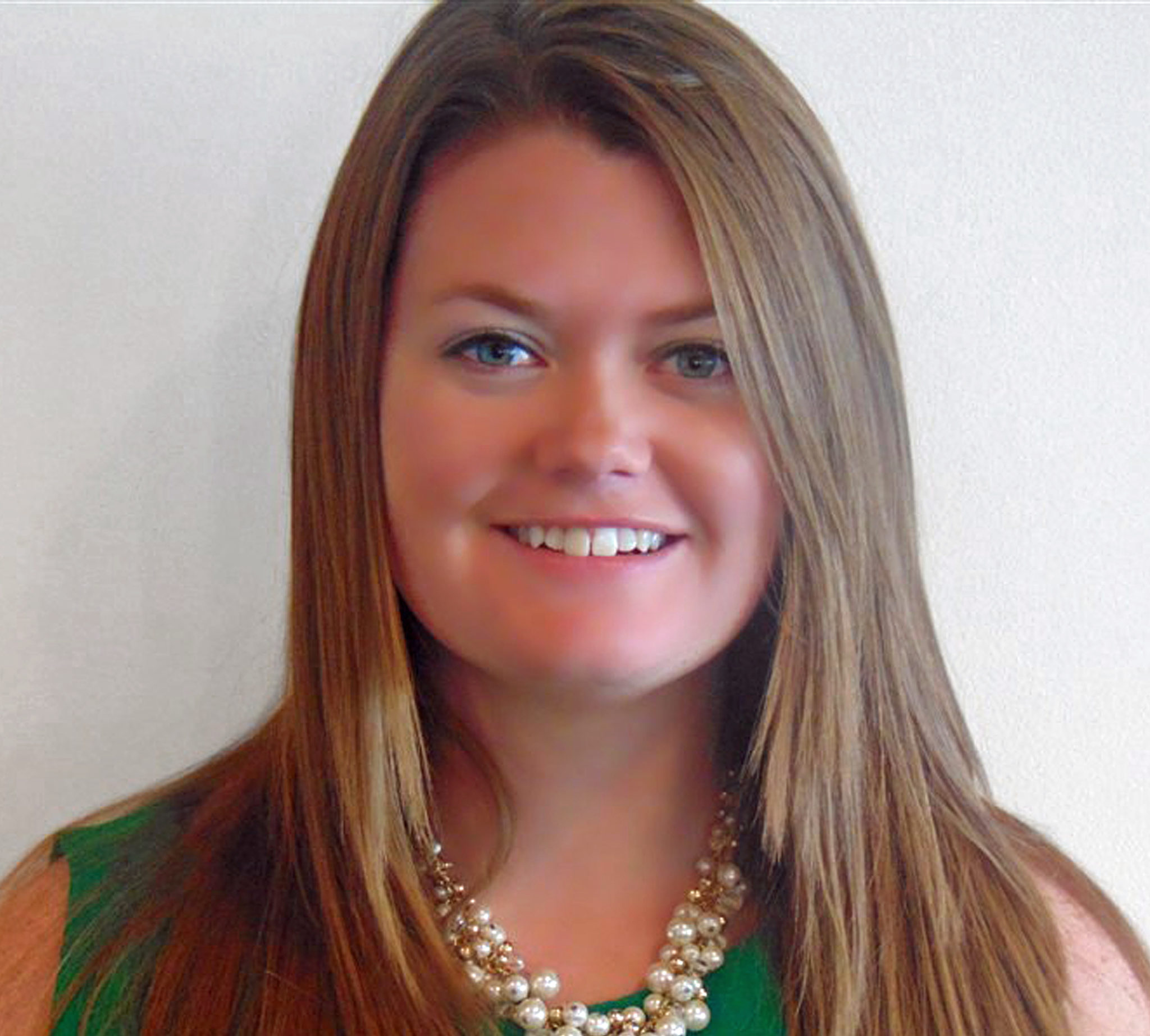 Marketing Manager at IntraFi Network
Katherine is the founder of DrainALX, a grassroots campaign to educate and advocate on behalf of those impacted by devastating flooding throughout Alexandria. What began as a neighborhood newsletter has expanded into a multi-faceted campaign that includes resident outreach, civic engagement, coalition building, and advocacy at the local, state, and federal levels. Katherine serves as the co-chair of the newly created Alexandria Ad Hoc Stormwater Advisory Group and as the membership chair of the Del Ray Citizens Association. Katherine earned her Bachelor's Degree in business administration from Appalachian State University and her Master's Degree in public relations and corporate communications from Georgetown University.
Patrick Weeks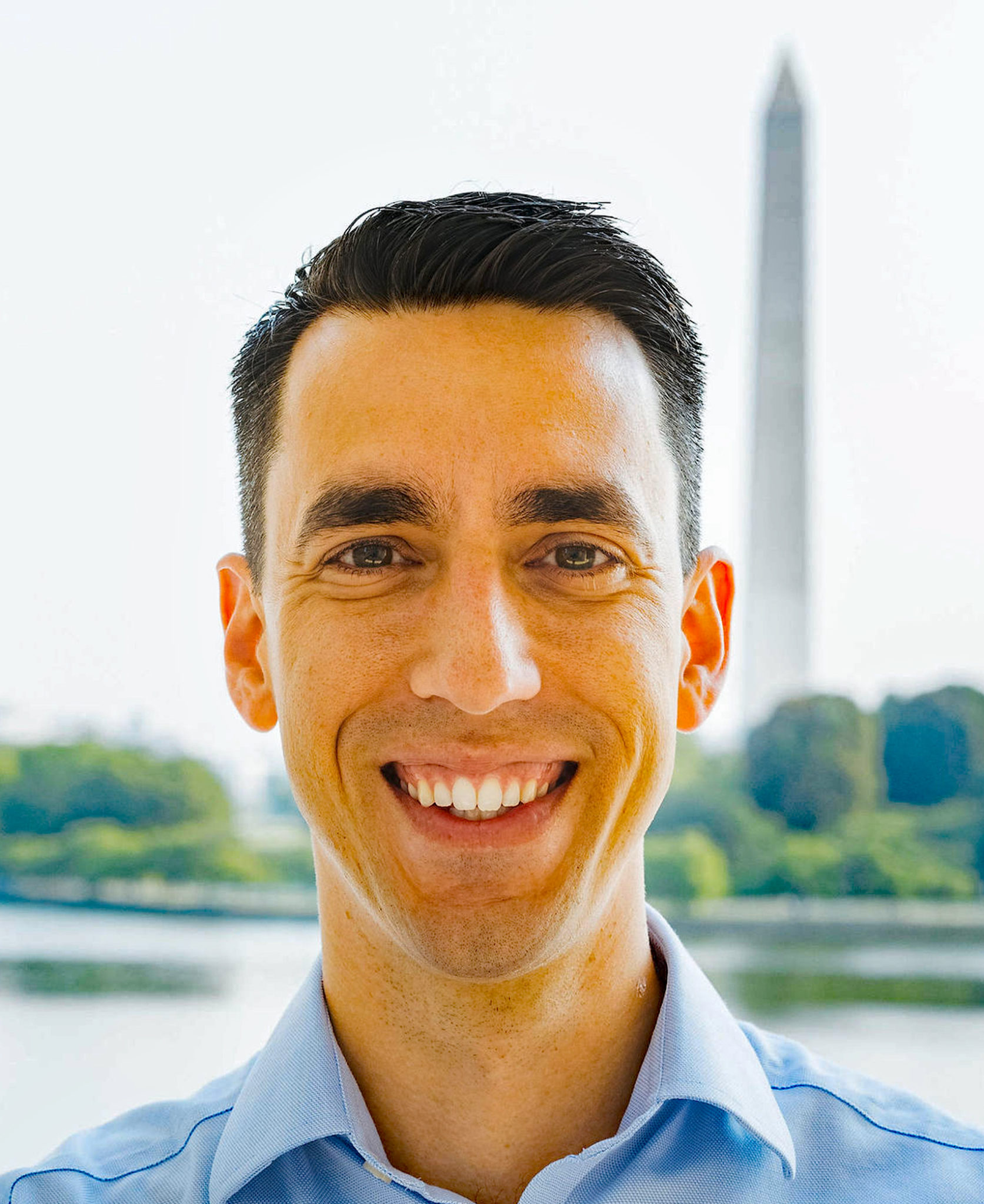 Area Sales Manager at Sonder
As Sonder's area general manager, Patrick "Paddy" Weeks is responsible for current Virginia and DC markets, consisting of 400 units, and exploring new expansion markets. He launched Sonder's local presence in 2018 and built the local real estate and operations teams he oversees today. Patrick is the chair of DonorSee and provides executive coaching to business founders. After earning his MBA from the University of Virginia, he held leadership roles at various startups, consulted with Ernst & Young, and served as a logistics officer in the United States Marine Corps. A baseball fan, Paddy lives in Alexandria with his two boys.
Sharon Wildberger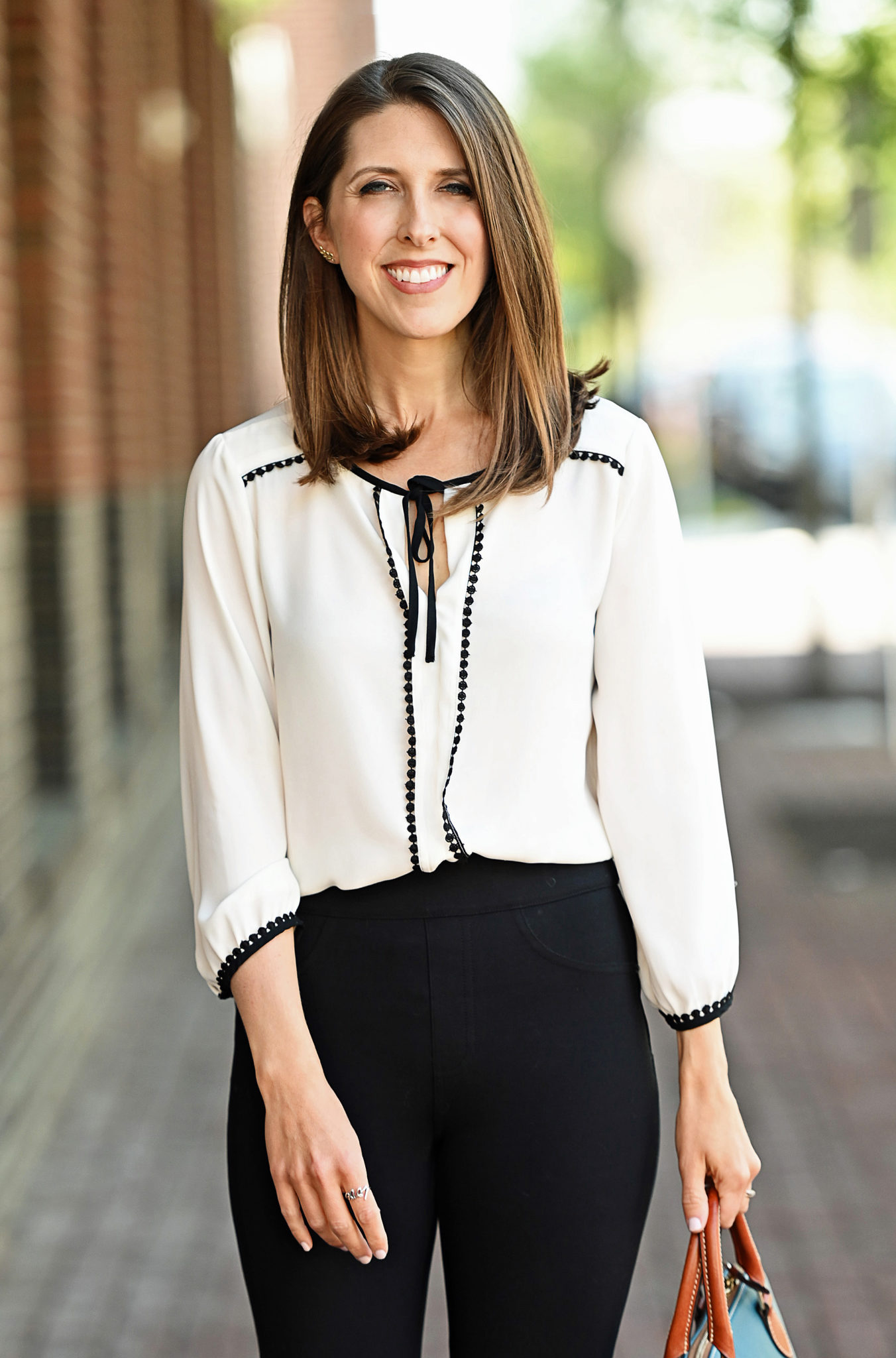 Vice President & Sales Associate at TTR Sotheby's International Realty
Sharon is a valued TTR Sotheby's International Realty member who consistently achieves more than $20 million in annual sales. As a veteran, she understands the housing needs of service members and has helped hundreds buy and sell homes in the DC area. Upon graduating from the Naval Academy, Sharon served the Navy in multiple roles, including combat information center officer, military liaison, and event project manager. She has served in event leadership roles to raise money for the Wounded Warrior Project and Project Second Chance. When not at work, Sharon can be found strolling the waterfront, shopping, or simply enjoying Alexandria.
Zachary Wotherspoon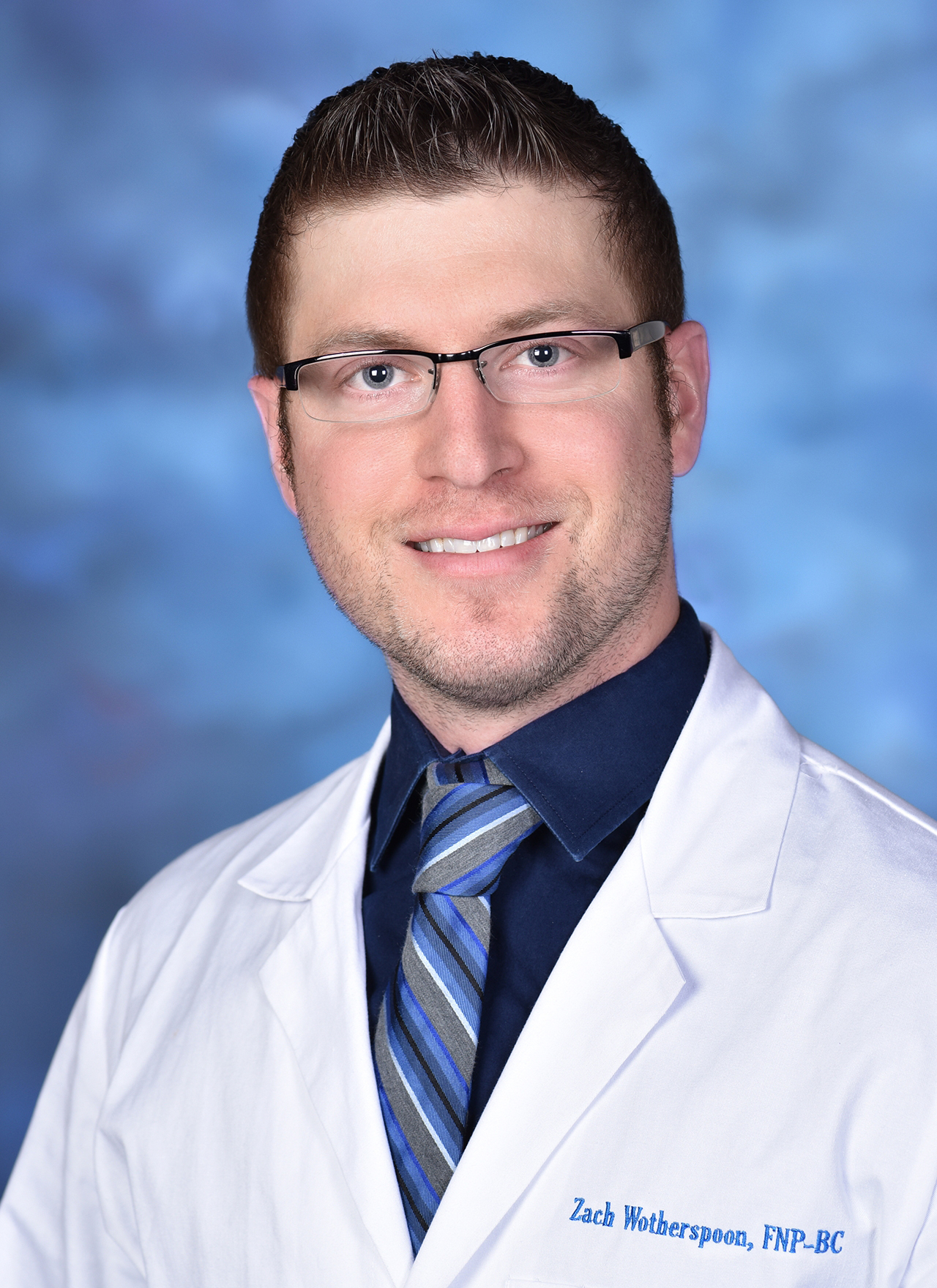 Senior Director Emergency Services at Inova Alexandria Hospital
As the senior nursing director, Zach oversees emergency services at Inova Alexandria Hospital and Springfield Healthplex. He grew up in Northern Virginia, intending to pursue a career in healthcare after being exposed to the profession through his mother's experiences, a nurse herself. Zach was certified as an EMT in high school and graduated from George Mason University with a Bachelor's Degree in nursing. Zach returned to GMU to pursue graduate education and worked as an adjunct faculty member for four years. Zach also works as a nurse practitioner at a pediatric urgent care. He lives in Northern Virginia with his two young daughters.
Zoe Ruolin Yang, CPA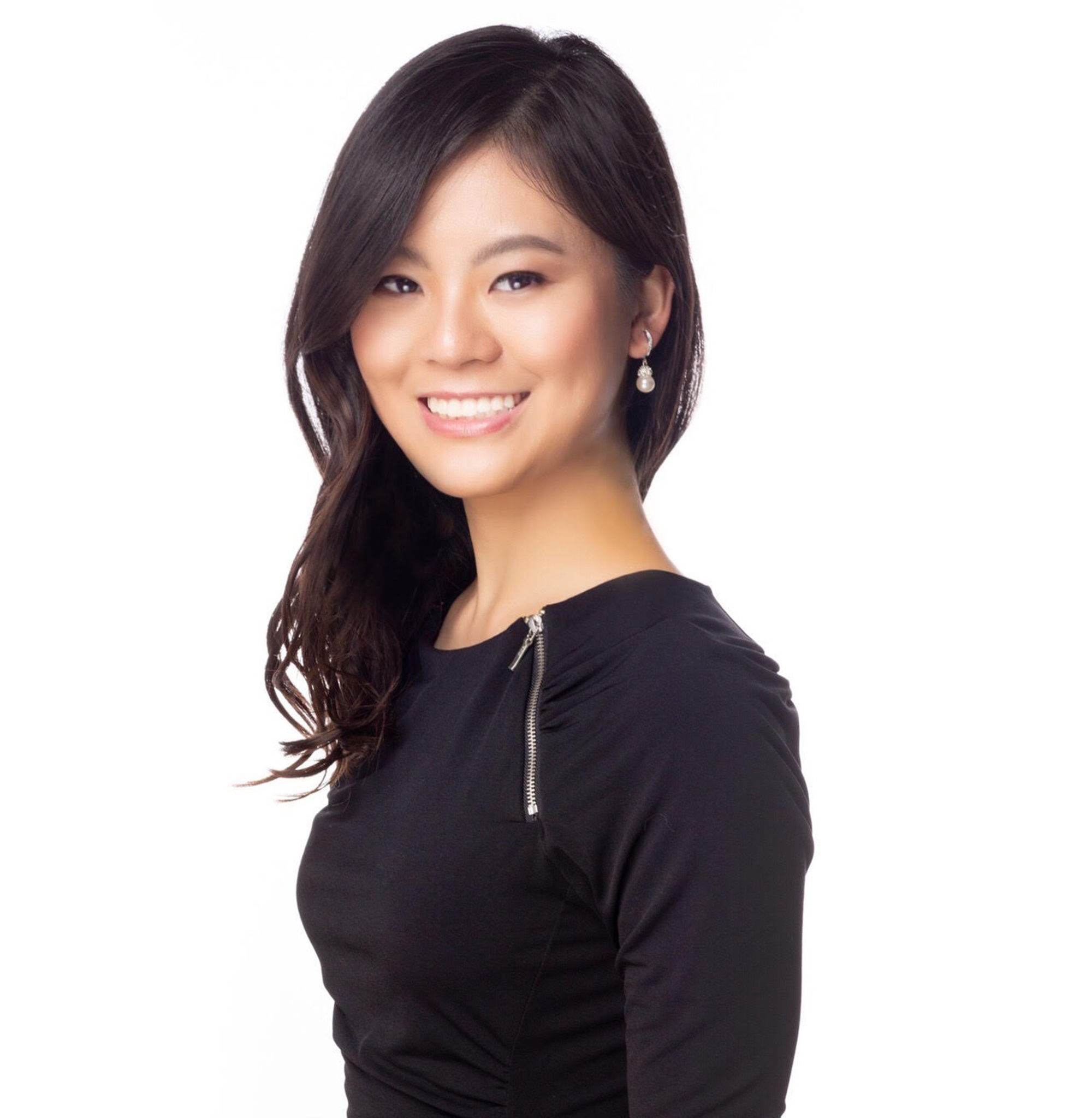 Account Manager at the International Association for Dental Research and Co-Founder of the Paragon Philharmonia
Zoe is a CPA and a graduate of Case Western Reserve University. She earned three degrees (a Bachelor's and Master's in accounting and a Bachelor's in music) in four years. She serves as the accounting manager of IADR. She is the co-founder and treasurer of Paragon Philharmonia, a professional orchestra with a mission to create engaging and accessible classical music. Zoe has performed in the first violin section of multiple professional orchestras in the DMV area, including the Tysons McLean Orchestra, Pro Arte Chamber Orchestra, and Symphony Orchestra of Northern Virginia. As a soloist, she performed the Vieuxtemp Violin Concerto No.5 with the DC Strings Workshop. It was a competition winner. Zoe gives back and shares her passion for violin as a violin teacher.
Jason Yates, Jr.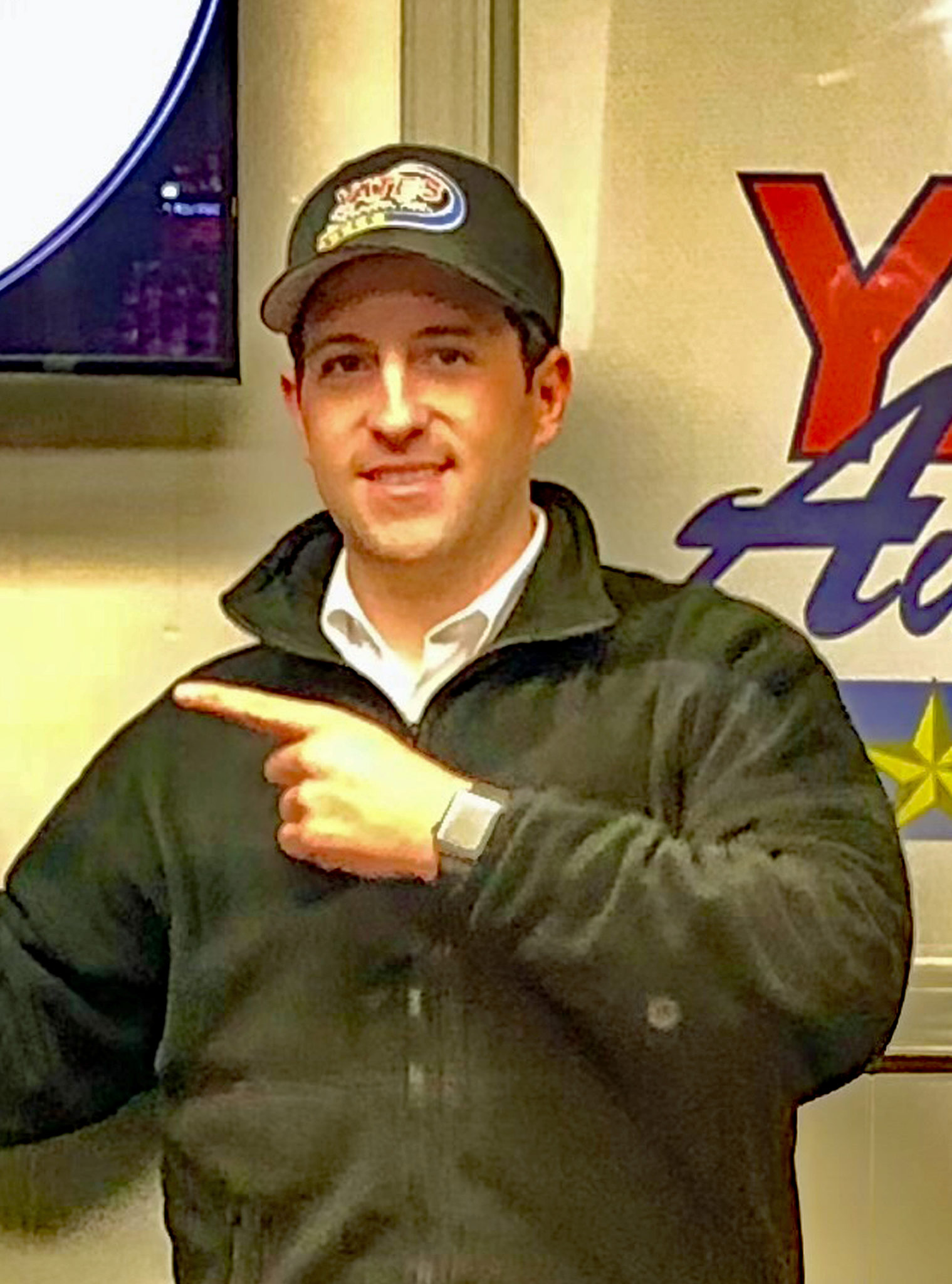 Vice President of Yates Service, Inc.
A native Alexandrian, Jason Yates, Jr., is the son of local business owners Jason and Loren Yates. He grew up in the automotive industry, spending summers working in various Yates businesses. He graduated from the University of Virginia with degrees in mechanical and aerospace engineering. After college, Jason became integral to the building design and development of Yates Corner, an urban infill and Brownfield redevelopment site. He led the design and opening of a 7-Eleven, dry cleaner, two-level automotive repair facility, and Lena's restaurant. Jason managed the acquisition and remodel of a local collision center. Throughout the pandemic, he masterminded Lena's themed dining experiences. He started the Give Your Two Cents program, which brought in more than $40,000 for local nonprofits. Jason oversaw the manufacture and distribution of $25,000 worth of masks to the community throughout the pandemic. Yates Service, Inc. has long supported construction at Charles Houston Recreation Center, the playground remediation at Naomi L. Brooks Elementary, and been a generous sponsor of Spring2Action, Art on the Avenue, the Animal Welfare League of Alexandria, and many community projects.
*The 40 Under 40 Awards, presented by The Patterson Group, will take place Thursday, July 21. For full details and to get tickets, visit thechamberalx.com/event/40-40.
ICYMI: The Alexandria Chamber of Commerce Hosts 2022 Disability Awards In-Person for First Time in Three Years