Press Release
Alexandria Recognized by Virginia Chapter of the American Planning Association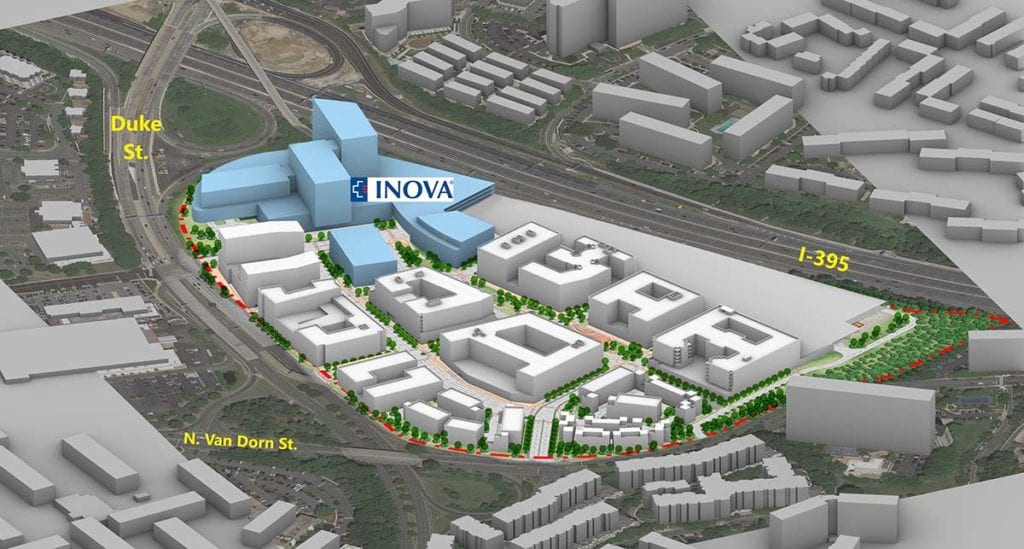 ALEXANDRIA, VA – The City of Alexandria is the winner of two presitigious awards. Today the  Virginia Chapter of the American Planning Association's (APA Virginia) recognized the Department of Planning and Zoning with the Commonwealth Plan of the Year Award for its Arlandria-Chirilagua Small Area Plan and  the Red Clay Development of the Year Award for its Landmark Mall Redevelopment Plan.
The Arlandria-Chirilagua neighborhood is home to a population that is 65% Hispanic/Latino, with approximately 45% of residents earning less than $50,000 a year. In 2019, Alexandria launched a community
planning process to proactively address concerns of displacement and loss of cultural diversity in the neighborhood from the pressure of nearby development. The planning process, supported by a grant
from Virginia Housing, utilized tools and strategies to inclusively engage the neighborhood's residents in safe, convenient, and accessible ways.
Nick Rogers, APA Virginia's Vice President of External Affairs stated: "It is encouraging
and inspiring to see how this Plan prioritized the Hispanic/Latino population by engaging with the community in Spanish first during the plan's process."
The plan recommends a multi-layered approach to address housing affordability needs, including building
height incentives, developer contributions, public/private partnerships, tenant protections, relocation
assistance, and expanded homeownership opportunities. The plan calls for 10% of all new development
to be provided as affordable units to residents who earn no more than 40-50% of the area median income.
The city recieved the Red Clay Award for their proposal to transfor Landmark Mall into a vibrant, sustainable, urban economic center.
The Red Clay Award is awarded to developments that exhibit the values of great planning and create
great places in Virginia through infill development, building rehabilitations, brownfield redevelopments,
downtown revitalization, or similar projects.
City planners have earned the award for the visionary process that will turn the site into a mixed-use community that will include new hospital facility. A year ago, the city, Inova Health System, and Foulger-Pratt entered into a joint agreement to see the design to fruition.
"[T]he Landmark Mall redevelopment leverages public and private investments to deliver what will be a vibrant
mixed-use urban neighborhood and national model for suburban transformation, creative place making,
and economic development," Rodgers said. "The proposal advances planning in the Commonwealth by providing a replicable model for suburban mall retrofits."
The awards will be presented at the Chapter's Annual Conference on Tuesday, July 19, 2022 at 11:45 a.m. at the Richmond Marriott Downtown.
AlexRenew Names New Tunnel Boring Machine for Environmental Pioneer Hazel Johnson