THEATRE
'Hamilton': A Founding Father's Life Told in Revolutionary Rap and Rhyme
Lin-Manuel Miranda's masterpiece can be experienced at The Kennedy Center through Oct.9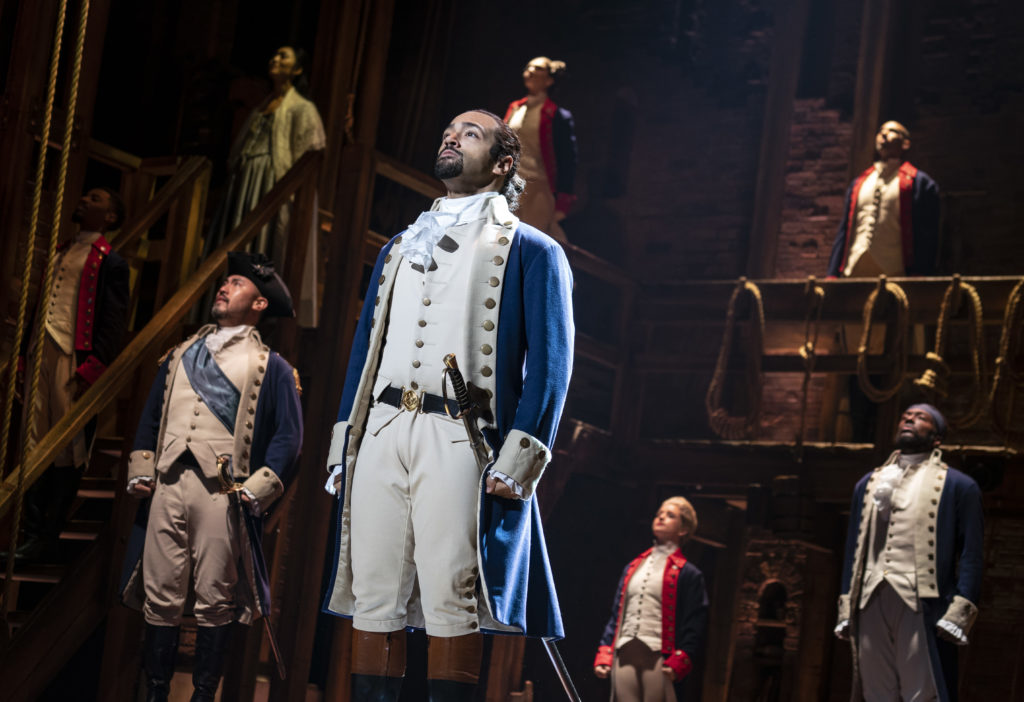 WASHINGTON, DC – "Hamilton" is beyond everything you've heard it is. A radical departure from traditional musicals it is based on the life of one of America's most accomplished and influential American Revolutionary heroes. Told in the poetry of hip-hop and rap and made emotional through stylized ballads, this freestyling oeuvre heralds Hamilton's arrival to America as a bastard, mixed race, immigrant orphan whose groundbreaking achievements in establishing the United States government and our American financial system from under the oppressive bootheel of King George – helped form the foundation of our country. Unless you've recently reviewed your sixth-grade history, I would suggest you Google the libretto and listen to the show's CD so you can be well prepared to (mentally, please!) hum along. I tell you this because the rhyming patter comes at you in warp speed, which is what makes it palpable in the quickened hearts of the audience who are anxiously leaning in from the first verse.
Book, Music and Lyrics by Lin-Manuel Miranda whose previous hit musical "In the Heights" catapulted him to fame, sourced bits of classic rap and show tunes slipped into the libretto. See if you can catch a few. You can sense Miranda's mind at work here – his sensitivity to class struggle, his compassion for the immigrant and his all-around, too-cool-for-school hipness in full view with every turn of phrase. The man is a genius and an original. In the same way that Shakespeare mixed stories of love and despair between commoners and landed gentry, Miranda has his pulse on the grand scheme of life.
One of the most striking features is David Korin's set design. The background never changes, but center stage employs a rotating inner circle allowing for the constant motion of the performers. Whether dancing, fighting, singing or rapping, it rotates in a wide circle, affording the actors constant interplay and showing us just how interconnected our Founding Fathers were – Jefferson, Madison, Washington, Burr and the Marquis de Lafayette (Because, what would we have done without the French? Oh, right. We'd have lost the Revolutionary War.) They all were so young when they birthed our nation. Hamilton was only 19 years old when he began his meteoric rise in New York City. "Hamilton" is American history brought to life and, as the song goes, we are in the room where it happened.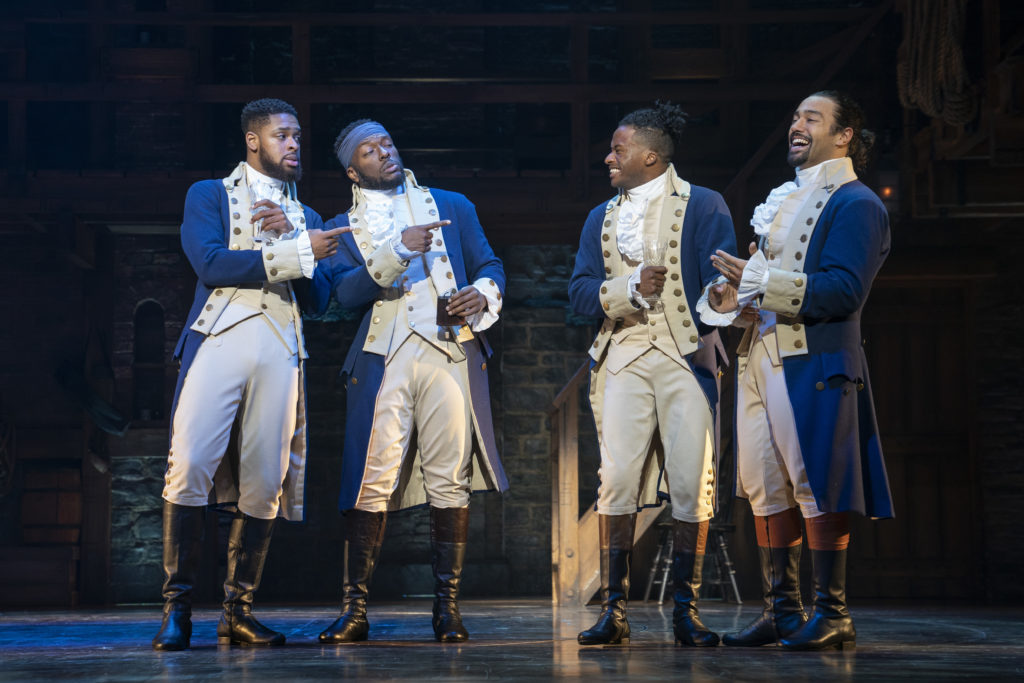 Pierre Jean Gonzalez as Alexander Hamilton is fierce. We're into him from the get go. His confidence and stride mark the character's brash youthfulness, exactly as we would wish him to be. Neil Haskell in the role of King George provides the comic relief as the prissy king who believes the Americans will beg him to return to British rule. Marcus Choi now plays Hamilton's mentor, George Washington, and Jared Dixon plays the duplicitous Aaron Burr. Gracing the female side Stephanie Jae Park (Nikisha Williams beginning August 23rd) plays Hamilton's long-suffering wife, Eliza.
The program lists 34 songs, but as a sing through, it's predominantly vocals with The Kennedy Center Opera House Orchestra masterfully conducted by Jay Crowder.
Facts: "Hamilton" is the winner of the 2016 Pulitzer Prize for Drama and garnered a record breaking 16 Tony Award® nominations, including "Best Musical" and winning 11 Tonys with book, music, and lyrics by Lin-Manuel Miranda, direction by Thomas Kail, choreography by Andy Blankenbuehler and musical direction and orchestrations by Alex Lacamoire. "Hamilton" is based on Ron Chernow's biography titled "Alexander Hamilton."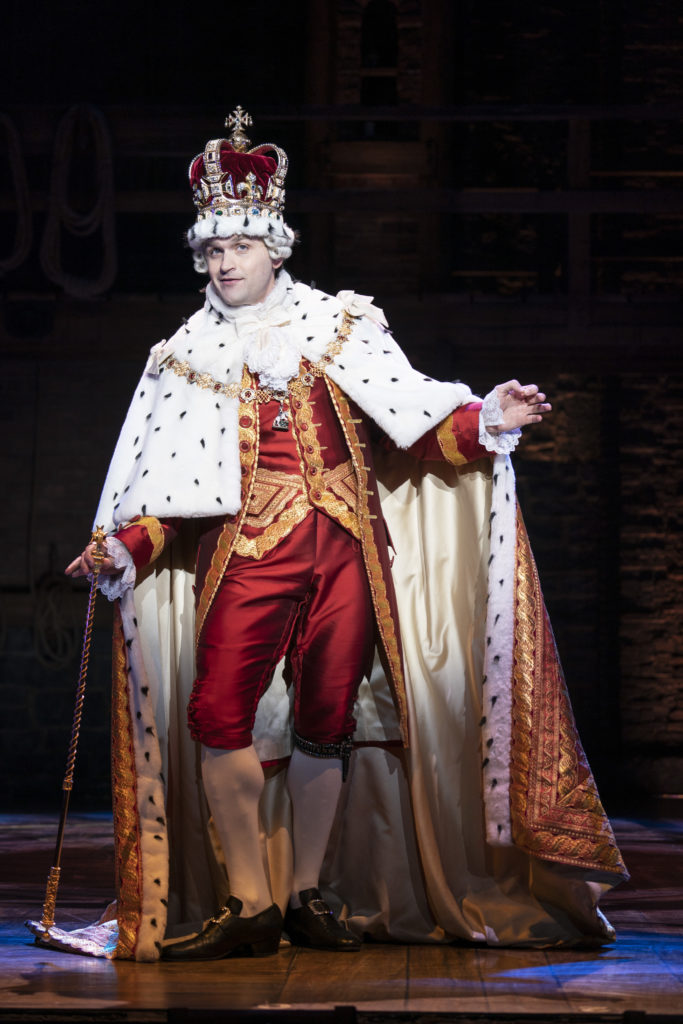 Period Costume Design by Paul Tazewell; Lighting Design by Howell Binkley; Sound Design by Nevin Steinberg; Arrangements Alex Lacamoire and Lin-Manuel Miranda.
Additional cast: Ta'Rea Campbell as Angelica Schuyler; Warren Egypt Franklin as Marquis de Lafayette/Thomas Jefferson; Desmond Sean Ellington as Hercules/Mulligan/James Madison; Paige Smallwood as Peggy Schuyler/Maria Reynolds; Nick Sanchez as Philip Schuyler/James Reynolds/Doctor; Aaron Albano as Samuel Seabury; Gabriel Hyman as Charles Lee; and Trevor Miles as George Eaker; plus a dozen more actors in the ensemble.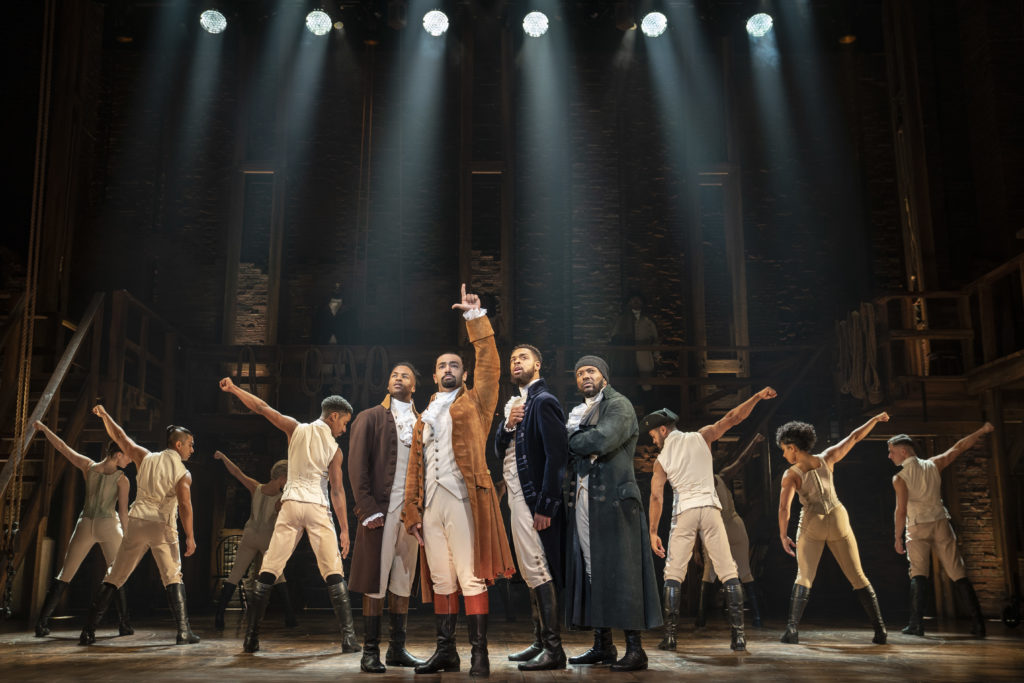 It's historic. Literally and figuratively. Go as if your life depended on it!
Through October 9th at The Kennedy Center for the Performing Arts, 2700 F St., NW, Washington, DC.  For tickets and information for future shows call 202 467-4600 or visit www.Kennedy-Center.org.
$61K in Grants Awarded to Support Arts Programs in Alexandria