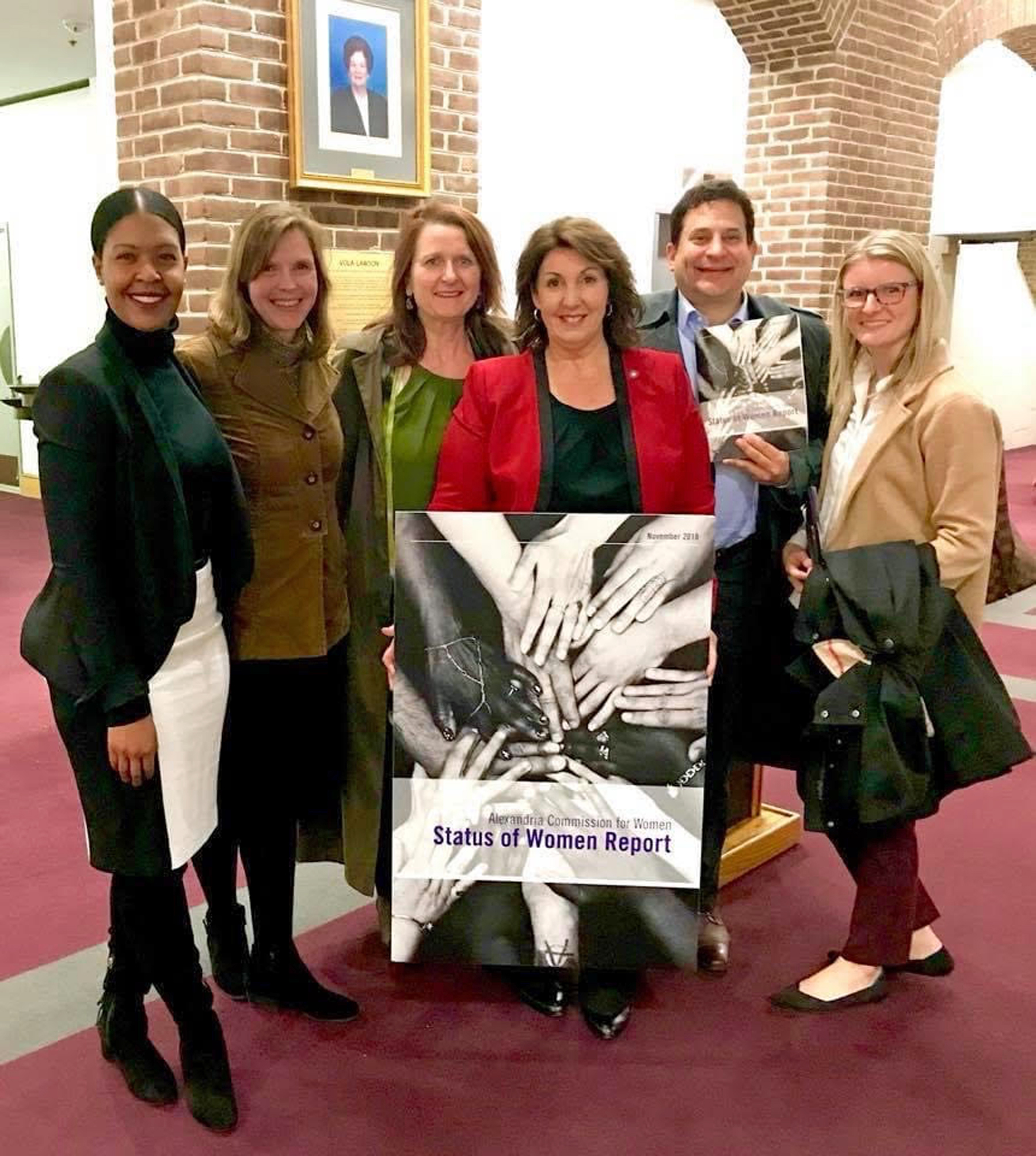 Alexandria, VA – Abigail Adams, the first Second Lady and second First Lady of the United States, is among the first Equal Rights Amendment trailblazers in American History. Her famous letter to her husband, John Adams, written on the eve of creating the Declaration of Independence in 1776, made her stance for equality clear as Abigail knew the Declaration would lead to establishing binding law, The Constitution, for our newly formed country as it separated from England:
"I long to hear that you have declared an independancy—and by the way, in the new Code of Laws which I suppose it will be necessary for you to make, I desire you would Remember the Ladies and be more generous and favourable to them than your ancestors. Do not put such unlimited power into the hands of the Husbands. Remember, all Men would be tyrants if they could. If particular care and attention is not paid to the Ladies, we are determined to foment a Rebelion and will not hold ourselves bound by any Laws in which we have no voice or Representation."
The instrument of our democracy, the Constitution, was signed in 1787. To this day, it is the focus of research, interpretation, and discussion among our citizenry and the world. Students in Virginia are expected to understand the Constitution's structure and process. Virginia law states explicitly how and when Citizenship Day and Constitution Week will be observed.
On Friday, September 16,  Mayor Justin Wilson and the City Council will render a Proclamation for Constitution Week 2022 in a celebration at City Hall. Guests will include ACPS students, period reenactors, public officials, and the public. The Daughters of the American Revolution (District V Chapters) coordinates the event.
Alexandria will also celebrate Citizenship Day with a Naturalization Ceremony on Tuesday, September 13, to welcome new U.S. citizens. Our Human Rights Department, with the U.S. Citizenship and Immigration Services, plans this event. Information can be found at apps.alexandriava.gov/Calendar/Detail.aspx?si=47829
While September sees annual celebrations of Constitution Week, we must remember the ladies who are still not written into our Constitution at all, so women's freedoms remain limited.
Many days and events celebrate women, e.g., Women's Equality Day in August, which many of us celebrated by continuing to organize, mobilize, and strategize final passage of the Equal Rights Amendment, to become the 28th Amendment to the Constitution. In 1972, after a 49-year battle, the ERA was ratified by the required number of states, but Congress has failed to finalize ratification.
I'm proud that as an appointee to our Alexandria Commission for Women (ACFW) and a leader on City Council, I went to Richmond numerous times to advocate for and finally, in 2020, to celebrate Virginia's being the 38th and final state needed to ratify the ERA.
Now we again wait for passage at the federal level, or women will be told to start the ERA process over  ̶  again. There's always an excuse. Although we are secure in knowing that women's rights are human rights, they must be written into the law of the land.
Thankfully, Alexandria embraces the ideals of equity and equality. I'm proud of our City Council's continued work alongside the ACFW, which has led the charge with its updated City's Report on the Status of Women and Girls.
The report states: "It is incumbent on City leaders and staff to integrate the perspectives and experiences of women…into the City's planning and decision-making processes."
The report continues, "…to combat discrimination, intended or otherwise, and to best serve the residents of Alexandria, City budgets, workforce practices, and policy decisions must be examined with a gender lens. The ACFW urges City Council to adopt a gender lens in all city planning and decision making."
As a former ACFW Commissioner, I am proud that the Report on the Status of Women and Girls in Alexandria was released during my tenure on the Commission.
Using current data, the report compares how far we've come in gender equality. Unfortunately, women still have a long way to go to catch up to our male counterparts.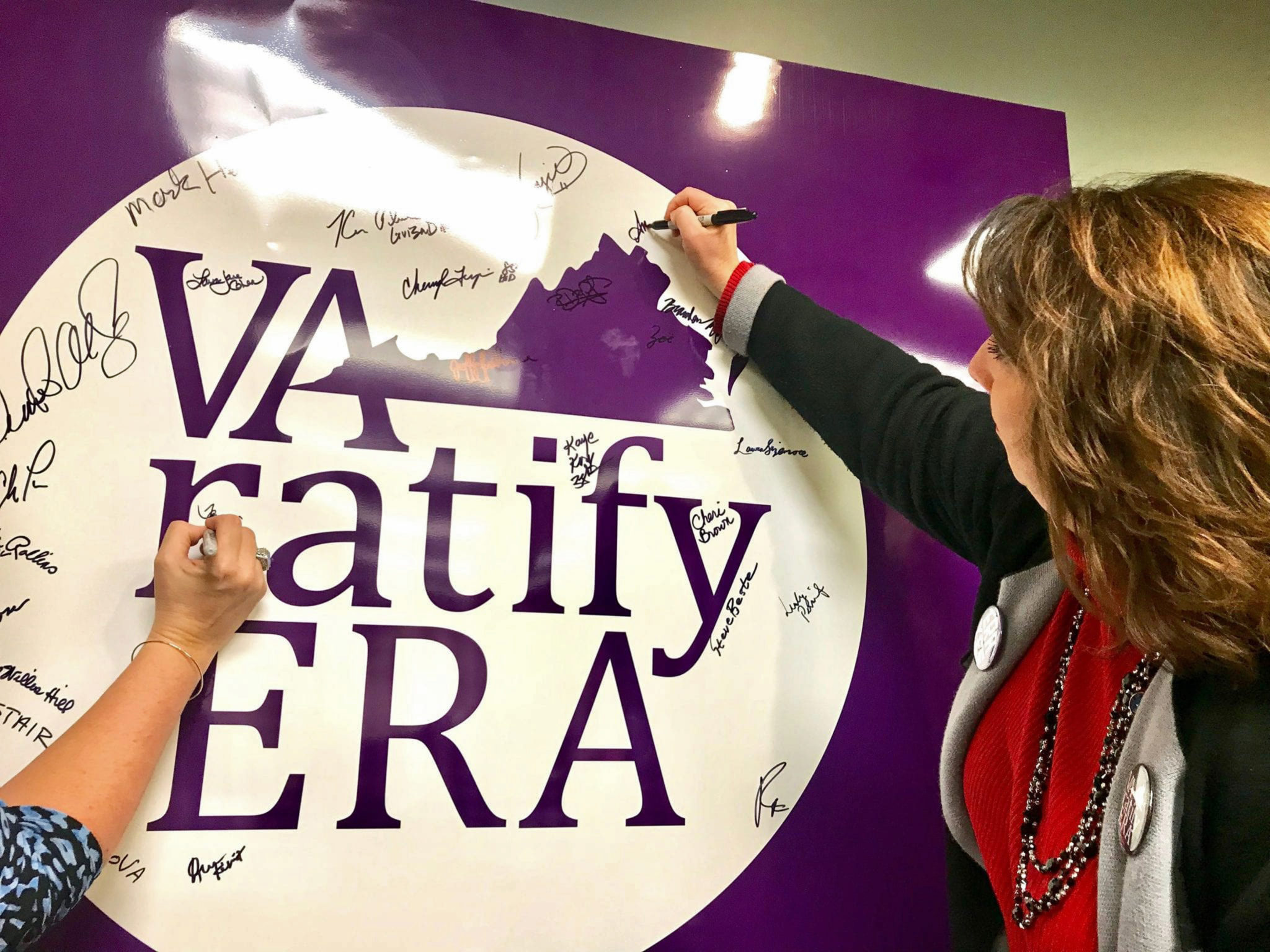 The 19th Amendment (women's right to vote) is vital to women having a voice in government, but it is not enough. Congress must finalize ratification of the Equal Rights Amendment. If equal rights are not written into our Constitution, the assumption that "women are equal anyway" may not always be the case as we as a society see the "common sense" rights of other groups being more and more restricted.
How can we think we are safe from restrictions when a majority (who are men) representing us on the national and (other) state levels refuse time and again to endorse ratification of the ERA?
We need to keep advocating for ourselves. No one else will. The City of Alexandria will continue to bring women's perspectives to the forefront and lead our City, region, and state in pursuing gender equality. Alexandria, Virginia, and the U.S. must continue to Remember the Ladies and amend our laws to achieve equality for all.
To learn more about women and leadership in Alexandria and other issues regarding the current status of women in Alexandria, please review the City's Report on the Status of Women and Girls 2018 report. Go to www.alexandriava.gov and search: Status of Women Report.
Vice Mayor Amy Jackson, a career educator, is currently serving her second term on the Alexandria City Council. Raised in Alexandria, she is the first ACHS (TCW) "Lady Titan" to hold a seat as an Alexandria City Councilwoman and now as Vice Mayor. She currently lives in the West End with her husband and two children who attend ACPS.
ICYMI: $61K in Grants Awarded to Support Arts Programs in Alexandria