THEATRE
'Dear Evan Hansen': A Coming-of-Age Musical in the Age of Social Media, Now at The Kennedy Center
Its deeply moving score calls out to teens and parents with truth and humanity. Through Sept. 25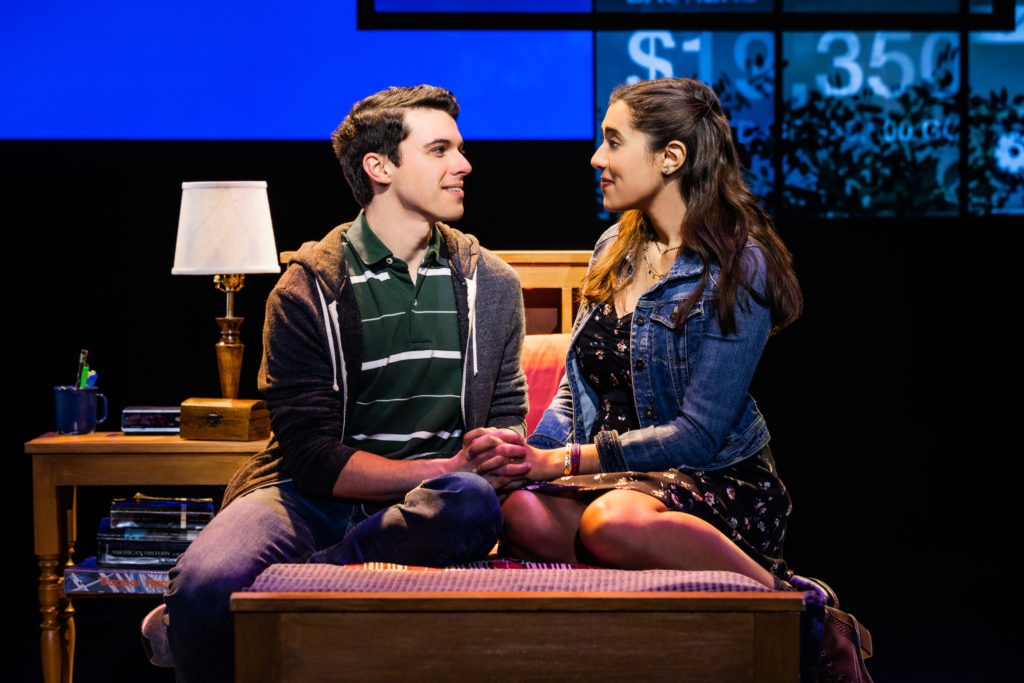 WASHINGTON, DC – In "Dear Evan Hansen," a multi-Tony Award winning, coming-of-age musical written by Steven Levenson and directed by Michael Greif with music and lyrics by Benj Pasek and Justin Paul, we meet high school senior Evan Hansen (Anthony Norman) whose angst-ridden teen life has him downing anti-anxiety meds. Fearful of social interaction and his inability to make friends, he finds himself in a complicated position when school bully and fellow outcast, Connor Murphy (Nikhil Saboo), signs his cast one day before committing suicide. Evan's mother, Heidi (Coleen Sexton), encourages him to make friends. But it is that chance run-in with Connor that gives Evan a made-up story for his broken arm. And a series of unconnected events gives him purpose and recognition from his entire school.
To back up the lies, super-techie Jared (Pablo David Laucerica) organizes a fake, back dated email account with friendly messages purporting to be from Connor to Evan. Using those as proof of their friendship. Jared and Alana (Micaela Lamas) concoct a social media scheme to capitalize on Connor's suicide. Enjoying the notoriety and encouraged by Alana and Jared, Evan goes along with the scheme. Texts, emails and Facebook posts soon fill in the blanks and Evan's popularity soars.
When Alana starts a Kickstarter campaign to raise money for "The Connor Project," things quickly get out of hand. Texts (some kind, others nasty) flood the internet, and Evan is forced to keep up the lie to Connor's parents, Cynthia (Lili Thomas) and Larry Murphy (John Hemphill)  –  and his love interest, Connor's sister Zoe (Alaina Anderson).
Unfortunately, the result proves how devastating Twitter and Facebook can be when used to promote a false narrative. In the fraught age of social media, it's a warning to all parents and their children about the dangers and falsehoods within social media. On a larger scale, it can be socially and politically devastating as Americans have witnessed.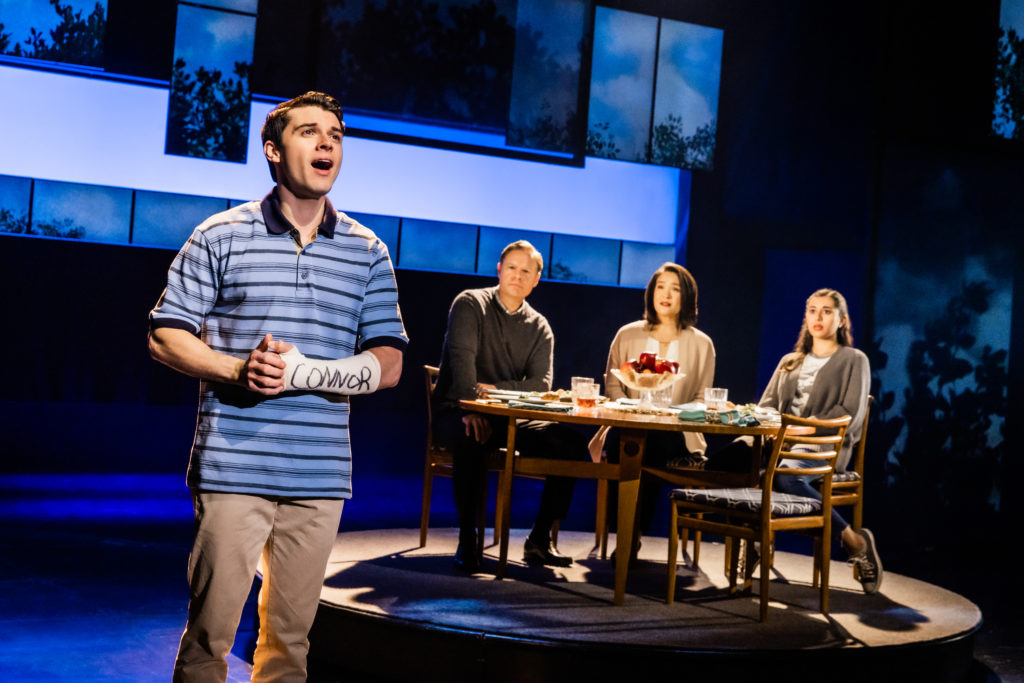 Fans will thrill to Anthony Norman's beautiful voice in hits like "Waving Though a Window," "For Forever," "You Will be Found," and "Words Fail," which brings the house down. Another high point is the beautiful and lyrical intensity actor Coleen Sexton brings to the number "So Big/So Small." (You may want to bring a handkerchief.) Veteran actor John Hemphill brings sincerity and humanity to the role of Larry Murphy as does relative newcomer Nikhil Saboo, a gifted performer.
I was recently asked by a mother if she should bring her 11-year-old daughter to see the show. And because I had just seen an in-depth piece in the news about how doctors are asking very young children if they've ever had suicidal thoughts, I said yes, emphatically yes. This is a serious and recognized issue affecting young children as well as teens. So, although this musical made its debut seven years ago it continues to be relatable in today's climate of bullying, social pressure and an increase in teen suicides.
Highly recommended with a memorable score both glorious and deeply moving. "Dear Evan Hansen" calls out to both parents and teens with truth, humanity and humor.
Music Supervision, Orchestrations & Additional Arrangements by Alex Lacamoire; Choreography by Danny Mefford; Scenic Design by David Korins; Projection Design by Peter Nigrini; Costumes by Emily Rebholz; Lighting Design by Japhy Weideman; and Sound Design by Nevin Steinberg; with the Kennedy Center Opera House Orchestra.
Through September 25th at The John F. Kennedy Center for the Performing Arts, 2700 F Street, NW, Washington, DC 20566. For tickets and information call 202 467-4600 or visit www.Kennedy-Center.org.