Nonprofit News
Alexandria Tutoring Consortium Celebrates 25 Years of Reading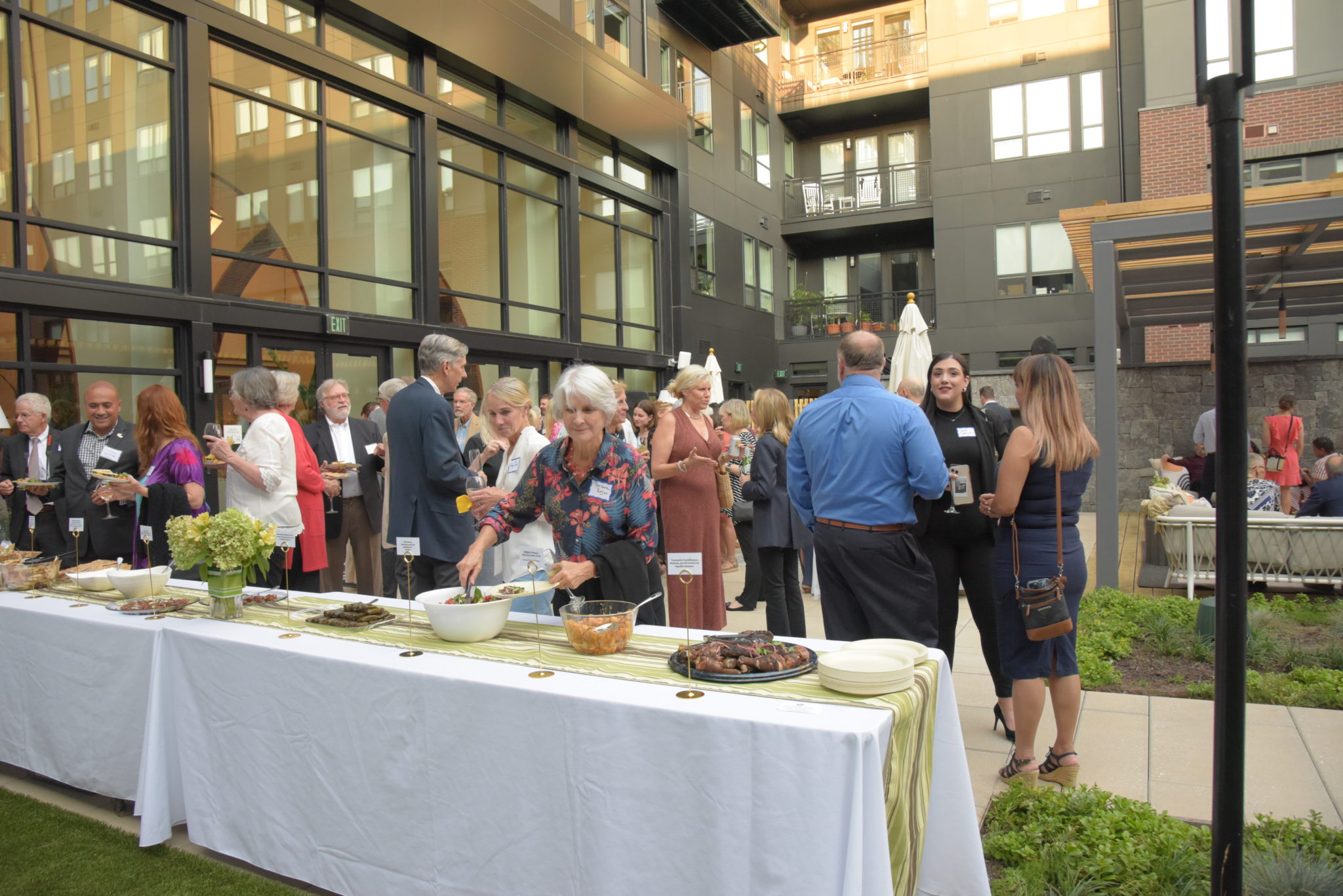 ALEXANDRIA, VA–"We get to do this once every 25 years," said emcee and Alexandria Tutoring Consortium (ATC) board member Chris Preston at the Alexandria Tutoring Consortium's quarter-century celebration on Thursday Sep 15.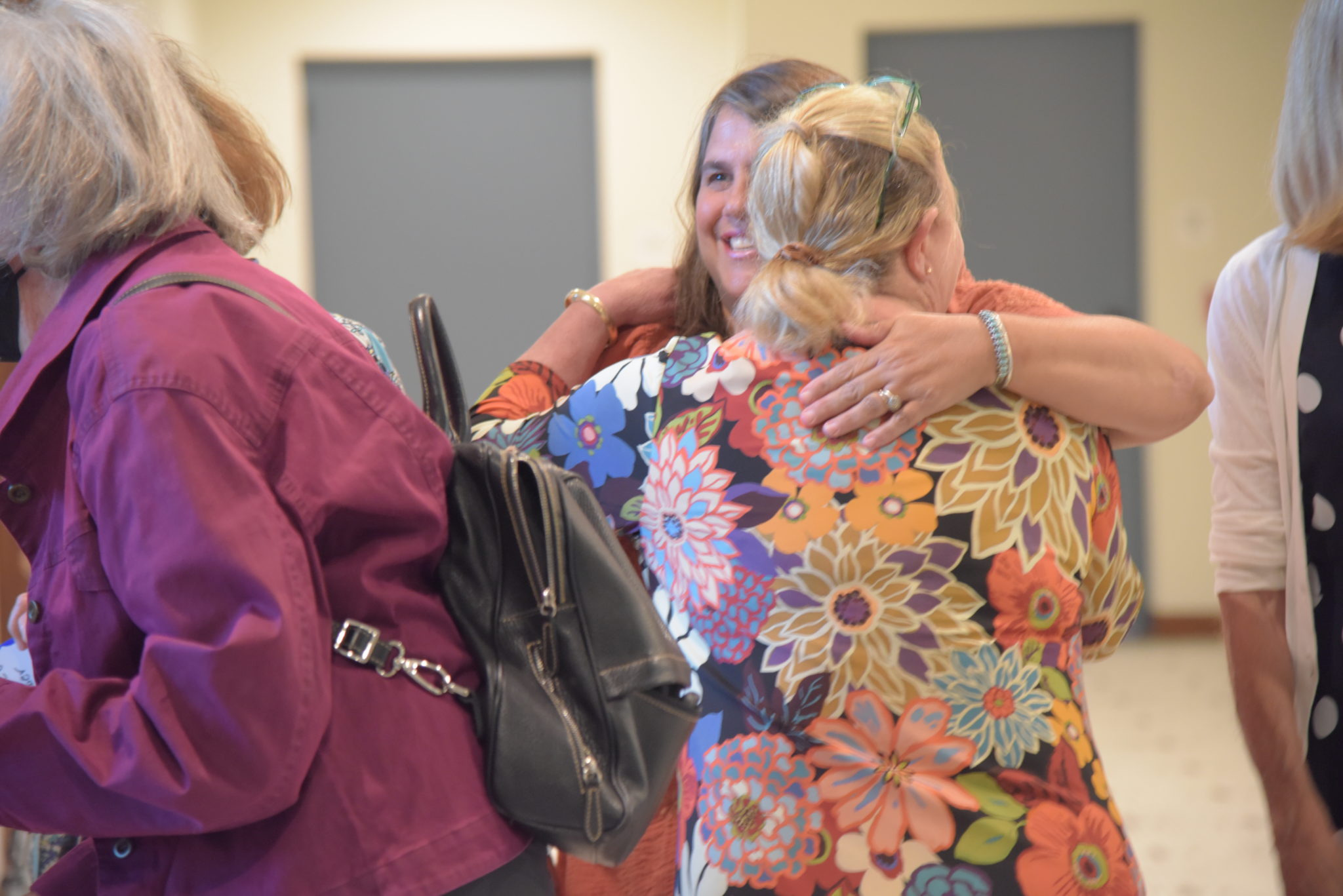 In the outdoor courtyard at the Alexan Florence in Old Town North, tutors, board members, donors and elected officials gathered to celebrate all that ATC has done for Alexandria and its children.
A nonprofit, the Alexandria Tutoring Consortium has been raising funds, finding sponsors, and winning grants for 25 years to support its mission: teaching early elementary students in Alexandria City Public Schools (ACPS) how to read and how to love reading.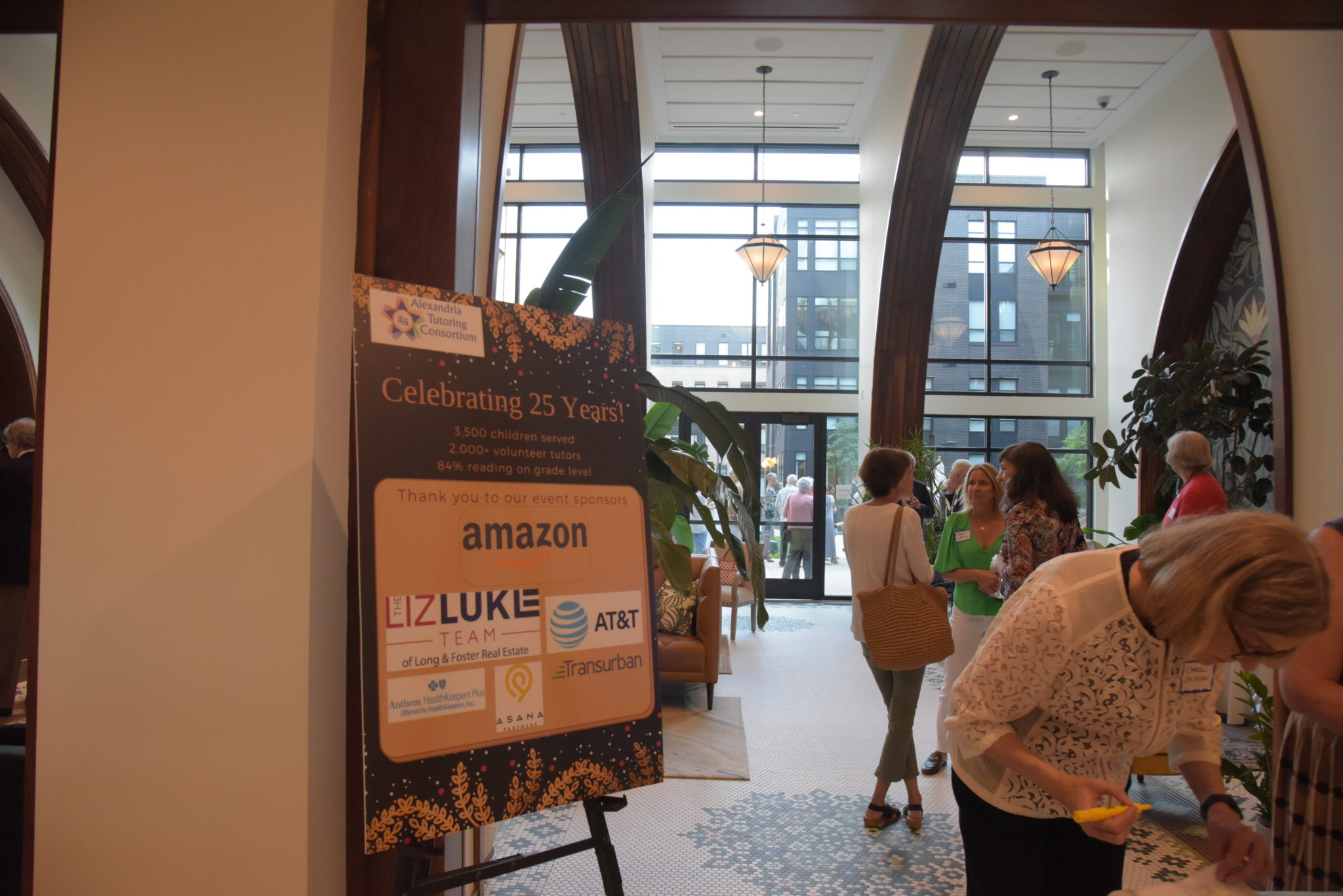 This evening, Amazon was the presenting sponsor. Preston recalled, "I met Melissa Robinson of Amazon in the Community at the Chamber ALX leadership class. She wanted to connect Amazon employees in HQ2 to local nonprofits in meaningful ways.  Tonight they are wrapping up their first ever month of volunteering, so they sponsored this event and we're working with them to connect employees with tutoring opportunities."
Other sponsors for the evening included the LizLuke Real Estate Team, AT&T, Anthem HealthKeepers Plus, Asana Partners, Transurban, Burke and Herbert Bank, Comcast, Alexandria Children's Theatre, Birdsong Communications Group, Red Barn Mercantile, and Simpson Development.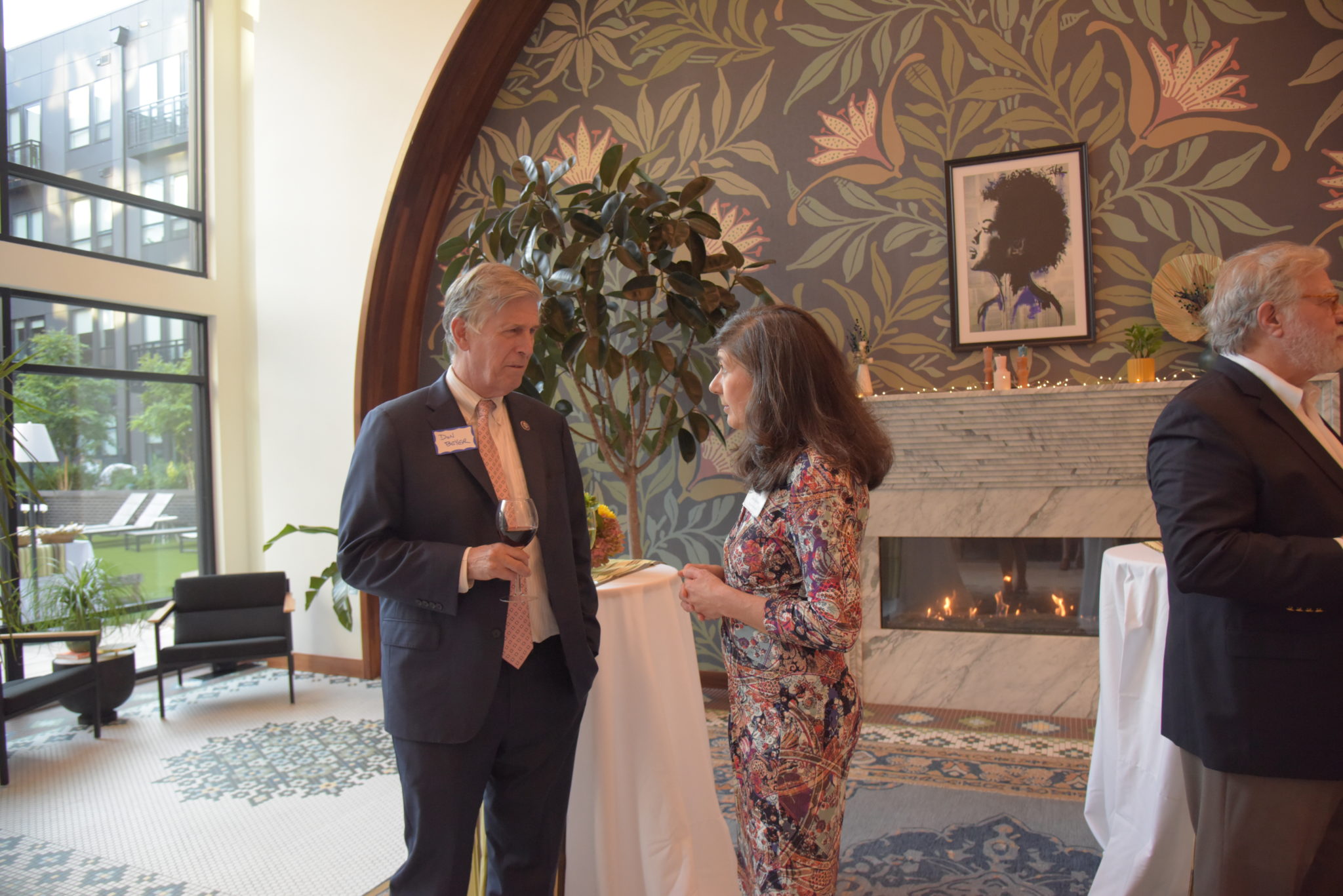 Over the years, ATC has grown, as has the number of children it has helped. In the past year alone, 233 tutors instilled in 171 students a love of reading while helping them achieve higher grade levels! This year, ATC is hoping to welcome 240 volunteers to tutor 195 children.
As the evening reveled in the knowledge of all those childhoods that were and that will be bettered, it also celebrated the spirit and efforts of those who made it happen.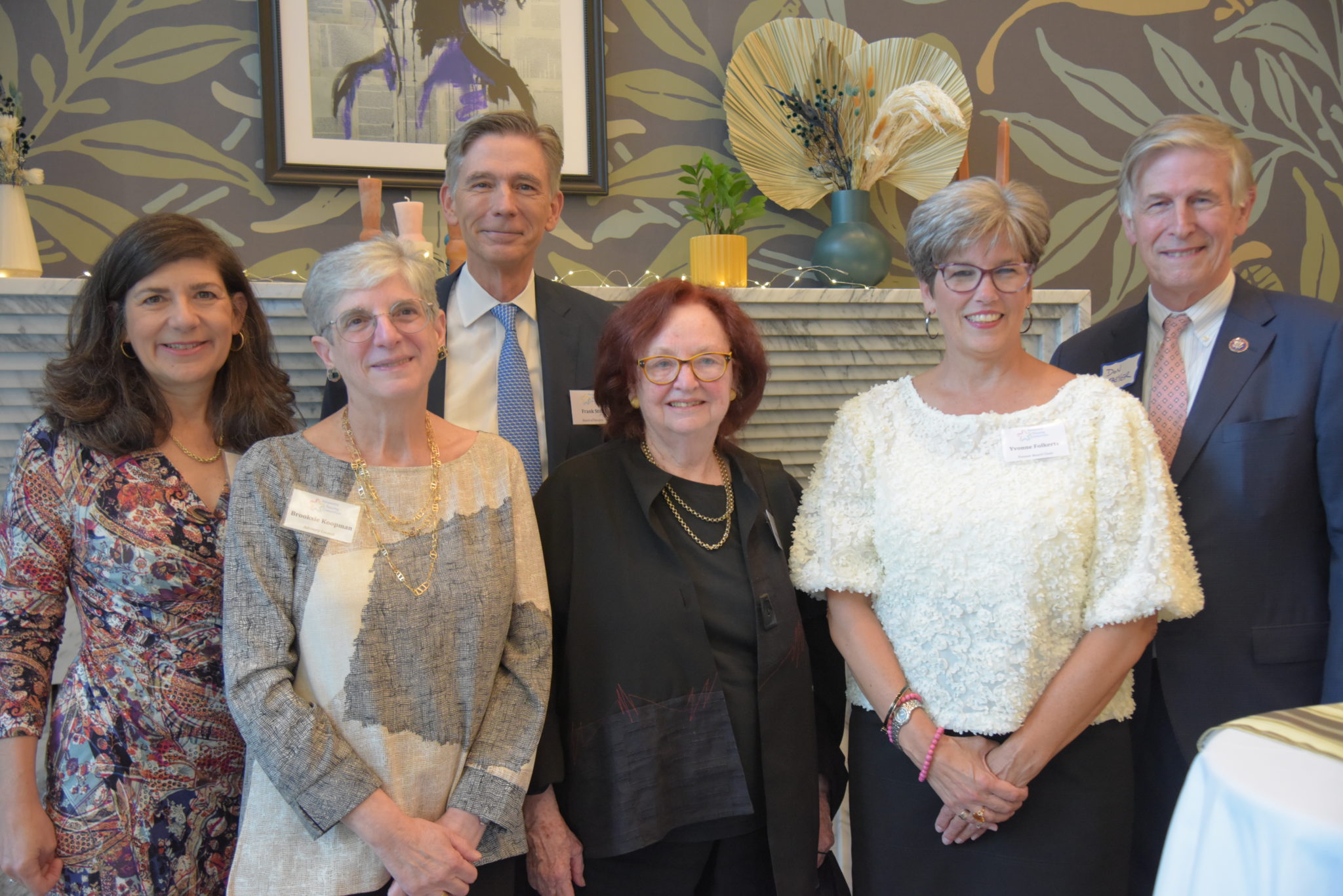 Three former board members were honored for their esteemed and long-time commitments to ATC and to Alexandria's children. In 2016, ACPS ended funding for community partners due to budget constraints. The ATC board did not know where future funding would come from, but under the leadership of 3 ATC officers, Brooksie Koopman, Ellen Kelly Holland, and Yvonne Folkerts, ATC secured new revenue streams to turn the tide. Because of the efforts of those three women, ATC has helped 981 children with reading assistance since that year.
Executive Director Lisa Jacobs said, "All this success begets more success. We are in a great position and it is because of the foundation these three ladies laid. Thank you. We could not be happier."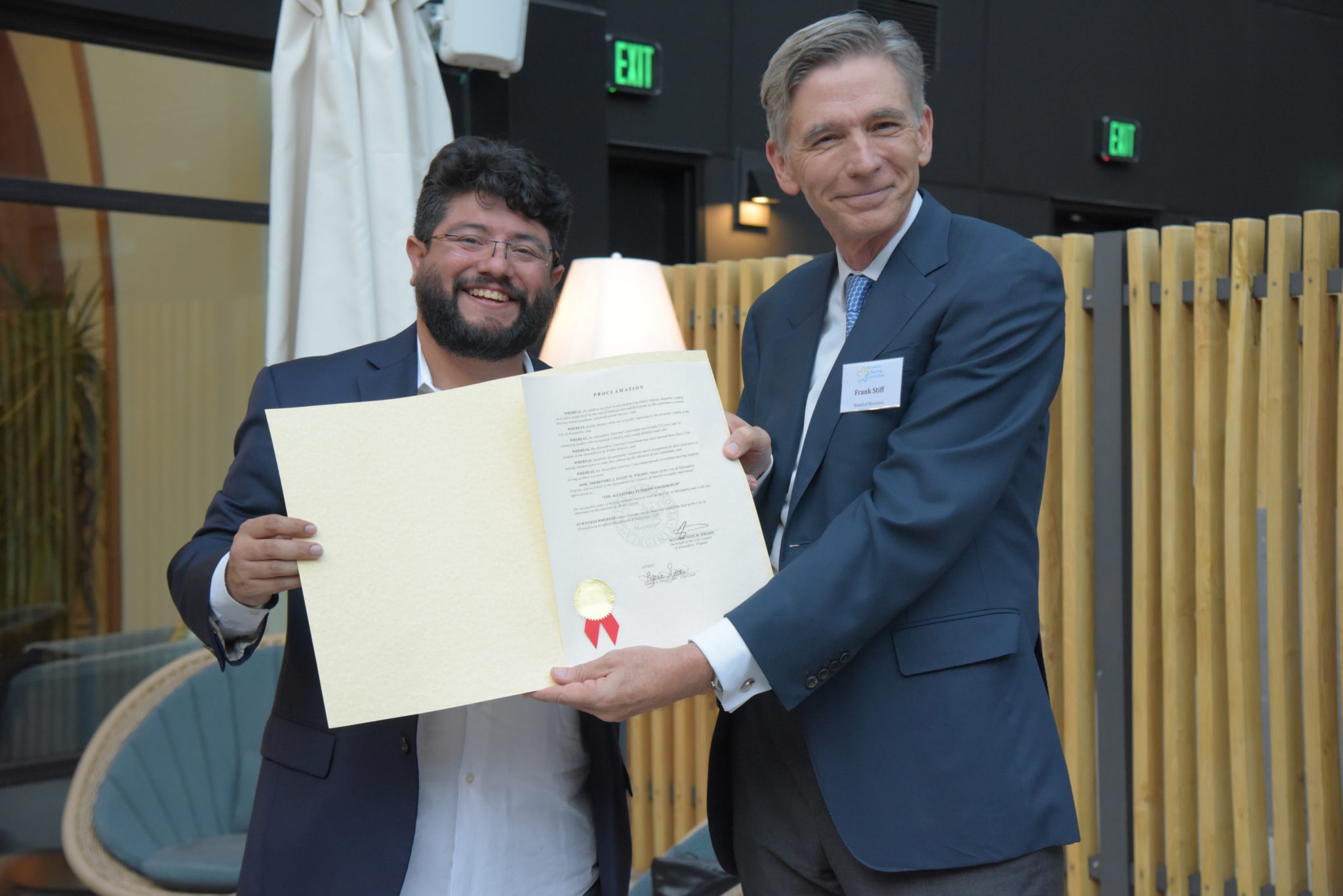 Also present at the event were Councilman Canek Aguirre who read an official proclamation on behalf of Mayor Wilson, Councilwoman Alyia Gaskins, former School Board members, and Congressman Don Beyer who spoke to the crowd.
Congressman Don Beyer left us with this thought, "Children learn to read on the laps of their parents and if you have a parent who can't read or might not have enough time to read, then you have this incredible community resource in the Alexandria Tutoring Consortium. I'm happy to announce tonight that ATC, through its dedicated work, has secured a $140,000 grant from AmeriCorps to support senior volunteers for the next two years."
It has been 25 years of reading and tutoring and in that time ATC has helped over 3,500 children.  Hopefully in the next 25 years, those children who were tutored will go on to help their children, and so on.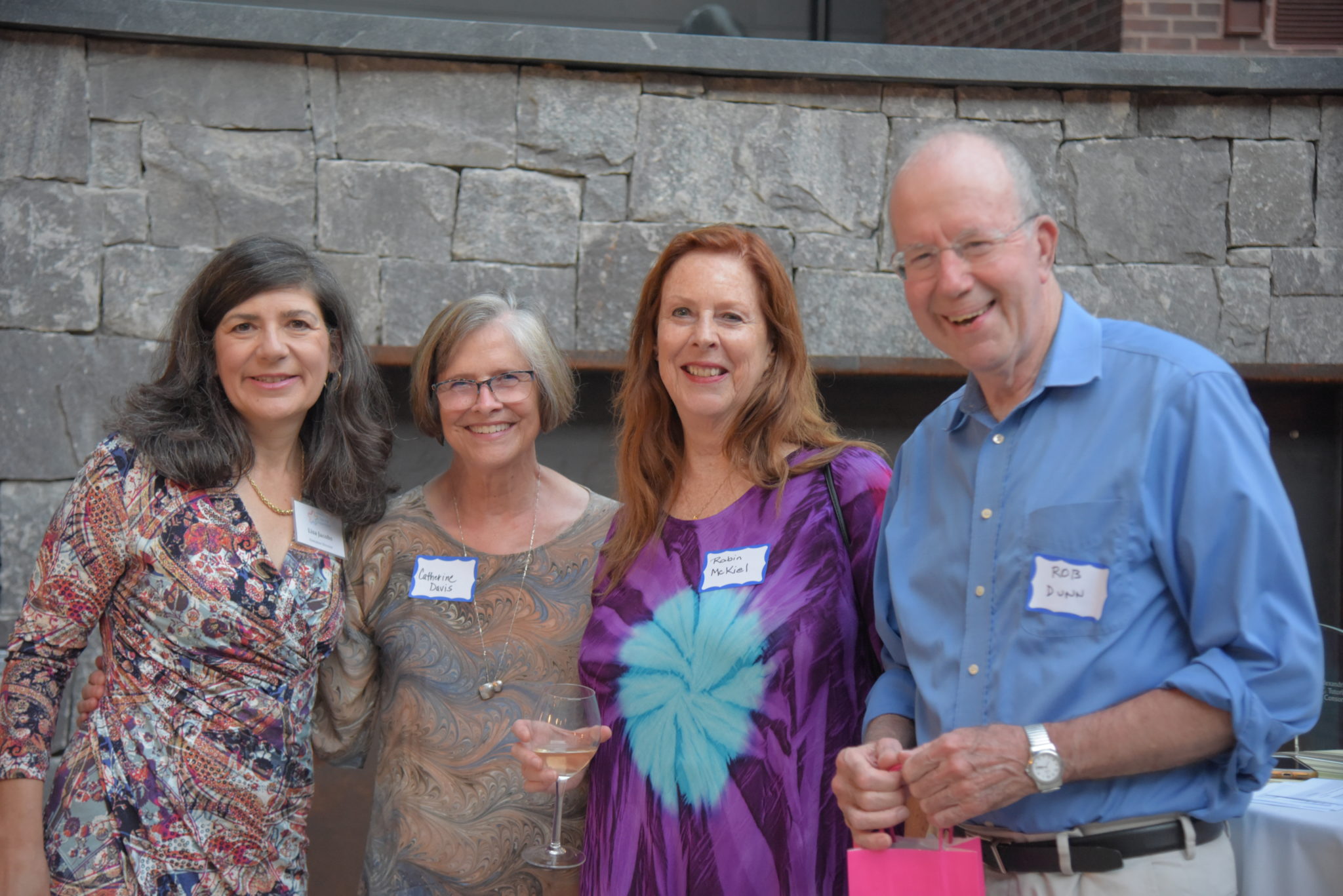 Of course ATC is always looking for more tutors as more children will always need them. With the AmeriCorps grant, ATC will be looking to connect senior tutors (age 55+) with students for the next two years—in addition to fulfilling all its other tutoring roles. Following the pandemic, more children need more tutors than ever before. Some tutors have been with the Consortium for over a decade.
Others, like 2022 reading tutor Mary Ann Ring, started this year, and they would certainly come back again and recommend tutoring to a friend.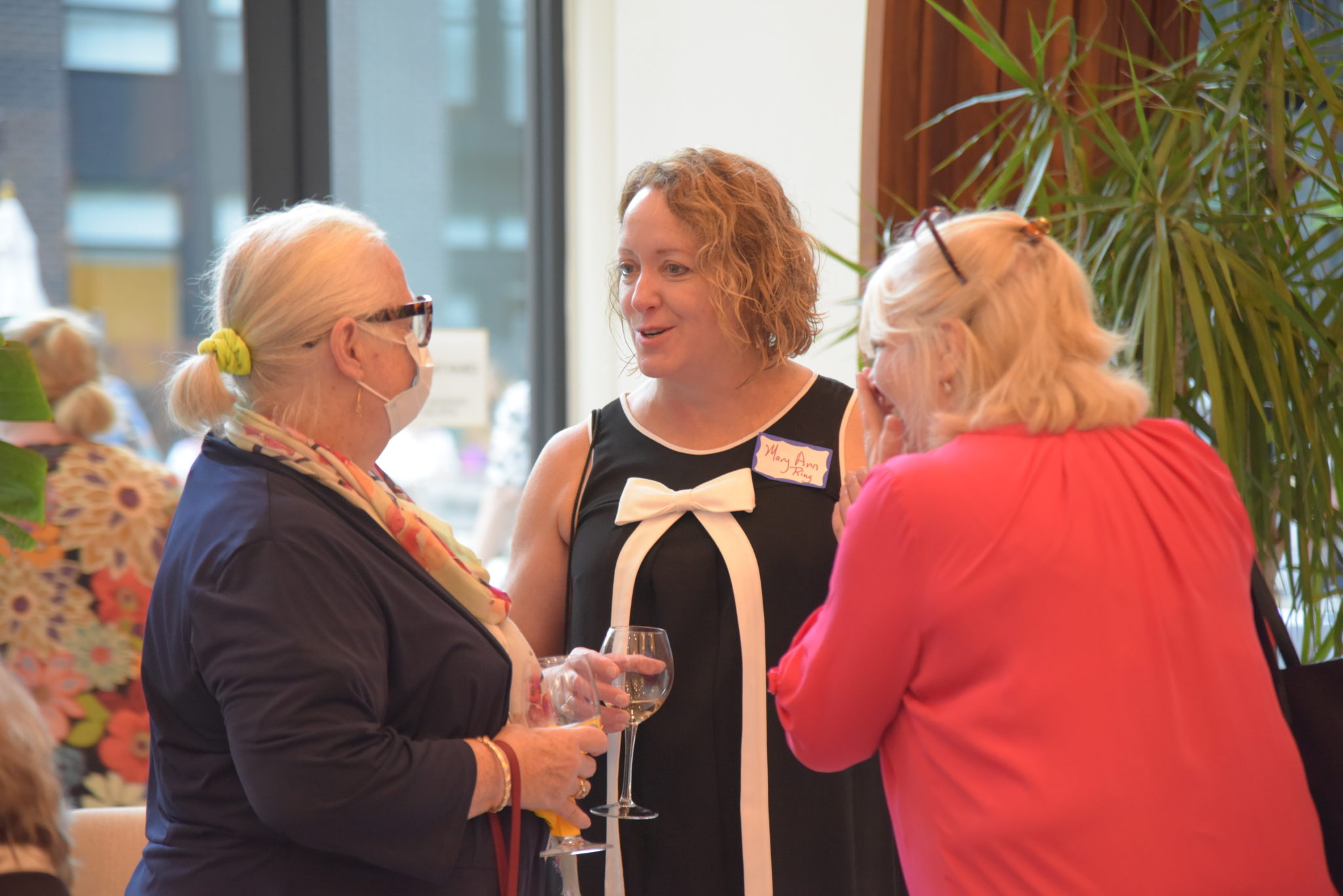 "I heard about it from some wonderful people in my church that had already been involved and said wonderful things about it. I stepped in this year for a friend who needed to step down. It seems like a really well run organization and the data I've seen firsthand shows the percentage increase in reading proficiency. I loved seeing their confidence grow. I loved seeing my girl smiling through her mask and getting engaged in the story and seeing how enthusiastic she was."
If you are interested in making a difference in a child's life by becoming an ATC tutor or donating, visit alexandriatutors.org.
[SEE ALSO: Alexandria's Old Town Village Celebrates 25 Years as Neighborhood Community]