Obituaries
OBITUARY: Sherry Wilson Brown, 76, Living Legend of Alexandria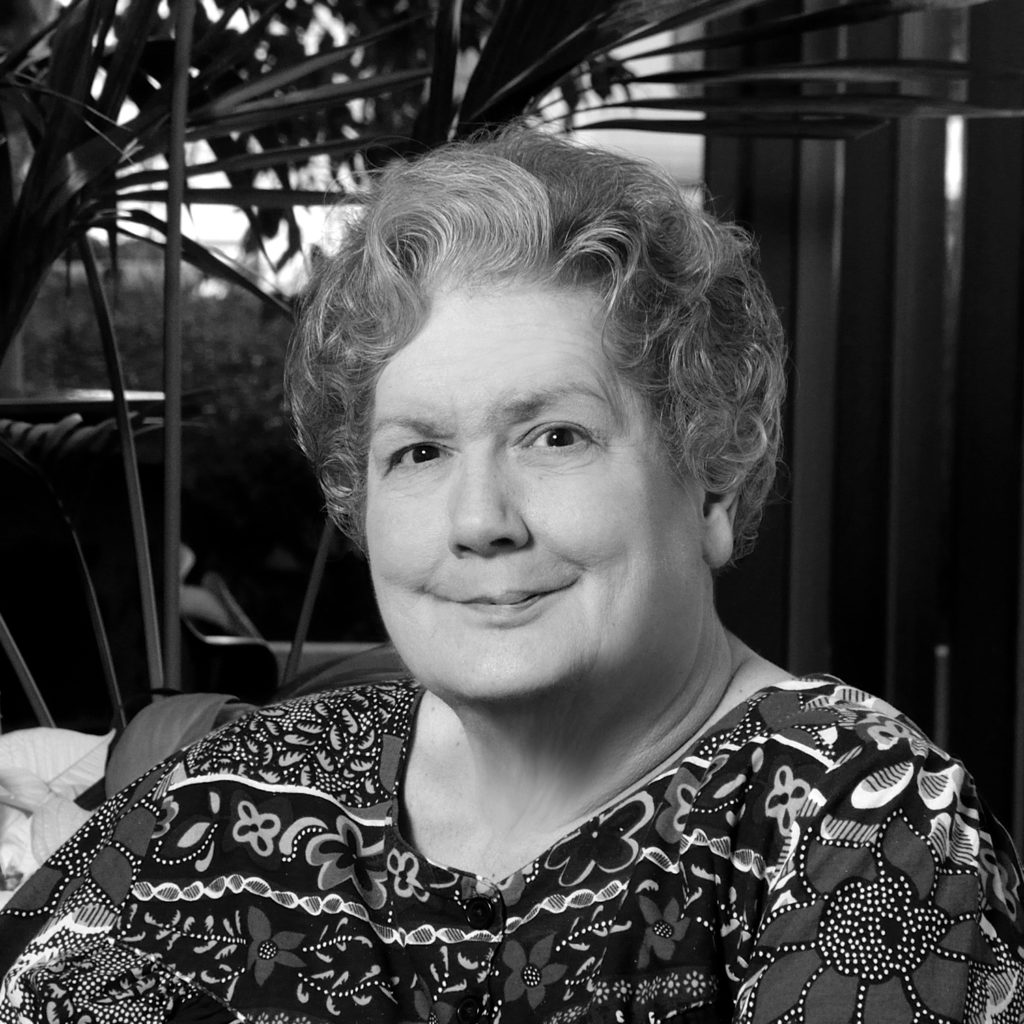 ALEXANDRIA, VA – Sherry Wilson Brown has passed away after a short illness at the age of 76. She was born September 7, 1945. In 2018 she was chosen as a Living Legend of Alexandria. Ms. Brown was divorced and had no children. Information about a funeral or memorial service is not yet available. In her memory, The Zebra is sharing her Living Legends profile. The complete text follows. Used with permission.
When Sherry Wilson Brown moved to Alexandria in 1968, she saw a lot of opportunities to get involved in her new community.  The Georgia native dreamed of living in an All-American city. Alexandria seemed like the right fit for her aspirations.  At her first Scottish Walk parade, she set out to meet local leaders.  By the following year she had met most of them.  Inspired by her mother's volunteering, Brown saw she too could make a difference.  Jumping in with both feet, she started teaching Sunday School at the Presbyterian Meeting House and got involved with the youth program.  Soon after, she found herself volunteering in the arts program at Jefferson-Houston School, which became an arts focus school in the 1990's, and where her mother was a volunteer teacher.
Brown found her niche as Chair of the Alexandria Arts Forum, serving from 1999-2009, as well as Vice-chair of the Alexandria Performing Arts Association and member of the Public Arts Committee, assisting in its steady growth.  Now known as the Alexandria Arts Forum, this organization is the cornerstone of the Alexandria arts scene.
According to Cheryl Anne Colton, Regional Program Director, CPRP, CPP, Alexandria Department of Recreation, Parks and Cultural Activities, Office of the Arts, "Ms. Brown often testified at City Council on the importance of the arts, increased funding for the arts, the need for funding of public art in the City and the need for increased visibility of the arts within City government structure.  She rallied the arts community, businesses and civic groups to also speak on behalf of the arts at Council meetings.  Sherry Brown is a gifted spokesperson who provided a voice for the arts when it was needed."
Founded in 1998 Agenda:Alexandria is proud to call itself a non-partisan, non-profit organization.  With with wide ranging dinner programs on local topics and the motto "Taking a look at issues without taking sides", this informative community group is open to all.  Brown served as Executive Director of Agenda:Alexandria for fifteen years from 2002-2017.  Marlin Lord and Kathryn Brown say, "One would say that her role in, and providing the glue that kept together Agenda:Alexandria from its inception, has been legendary."  Agenda:Alexandria Chair, Bob Wood, says of Brown, "We offer our highest respect and heartfelt thanks to Sherry Brown as she leaves the Executive Director position.  She has been so essential to Agenda:Alexandria's success for so long.  She moves to a lifetime emeritus member status of Agenda with our heartfelt thanks."
Throughout the many years Brown was involved in donating her time and talents, she was also working full time as Director of Personnel of the U. S. Customs Service and part time as President of the Board of the 1600 Prince Street Unit Owners' Association.
When the city was planning the concourse beneath Duke Street as an underground pedestrian tunnel connecting Duke Street with the King Street Metro, Brown, as a member of the ad hoc King Street Metro Task Force and PTO – Carlyle Livability Task Forces during the period from 1999-2005, envisioned its vast walls as a place both for local artists to introduce visitors and residents to their work and to inform Metro riders of the city's upcoming arts events.  She also was instrumental in convincing the incoming Whole Foods to commission a local artist to design and install the murals on their Duke Street side exterior.  During this same time Brown chaired the 2004 Alexandria Arts Festival.
Brown's keen interest in advocating for the performing arts brought her to MetroStage, the city's Helen Hayes Award-winning theater.  While attending a performance, she noted the theater manager had run out of change.  A friend volunteered her to help out and she soon found herself involved in the usher program, eventually becoming the volunteer Director for Management and Resources for eleven years.
According to Carolyn Griffin, Producing Artistic Director of MetroStage, "Sherry Brown was an invaluable part of MetroStage for ten years.  She was the gracious presence at the box office greeting every patron as a friend.  In addition, she helped in the administrative tasks in the office, taking phone calls and reservations, creating an administrative manual of SOPs, and any duty that needed doing!  She has always been an arts advocate and always a believer in professional theatre in Alexandria."  In 1991, she was chosen the theatre's "Volunteer of the Year" in recognition of her tireless energy.
Continuing her legacy of total immersion volunteering, Brown served a three-year term on the Board of Living Legends of Alexandria in the role of Corresponding Secretary from 2011 through 2013, writing personalized letters to each donor. She served an important role in organizing the registration process for the 2011 and 2012 Meet the Legends receptions including designing and running pre-event orientations for the volunteers.  With her impressive writing skill, she is also the published author of numerous articles about individuals recognized as Living Legends.
Along the same lines, she has enjoyed spinning tales about the English countryside, penning a children's cookbook of recipes from the British Isles and writing fanciful stories featuring her very own godchildren.
For over a decade, she has been instrumental in the implementation and logistics of the Ladies' Annual Sherry Party.  Harlene Clayton says, "She certainly has been a terrific help keeping records for the Ladies' Annual Sherry Party.  Back in the day when I became a co-host with Lois Van Valkenburgh, Bev Steele and Beverly Beidler, no records were kept.  Super-duper Sherry decided to organize us by printing out labels, doing the mailings and presiding at the registration table at this no-cost, bi-partisan, annual event that brings together Alexandria's leading women to influence local policies."
In 2001 on the 20th anniversary of the Commission for Women with Del Pepper and Lois Walker presenting, Brown received the city's prestigious Cultural Affairs Award for advocating for the arts in Alexandria.  The committee described Brown's services this way, "She has led the Alexandria Arts Forum, a coalition of artists, arts administrators and patrons to create an ongoing dialogue with City civic, education and business leaders about the multi-faceted role of the arts in our community.  During her many years with the Alexandria Arts Forum, she has inspired many collaborative efforts including her creative bus tour of Alexandria's public art called, Site to Sight."
In her role as an innovator and arts advocate Brown would like to see more young people become involved in the arts community.  She envisions high school students participating in usher programs where they could a watch a program and later bring a friend to see it for free, thus expanding the theater's future audience.  Excited by the changes she has seen over the decades – the Old Town Trolley, the Ramsay House Visitors Center and the expansion of the Farmers Market – she holds out hope the city will increase its nonprofit arts funding budget, stagnant for the past three decades.
People who wish to give donations in Ms. Brown's memory may do so at the organizations she supported: Living Legends of Alexandria, the Scholarship Fund of Alexandria, and WETA-UK.
This report has been updated.
OBITUARY: Chet Avery, 85, Advocate for People With Disabilities