Press Release
Art League Hosting New Exhibits and Events in September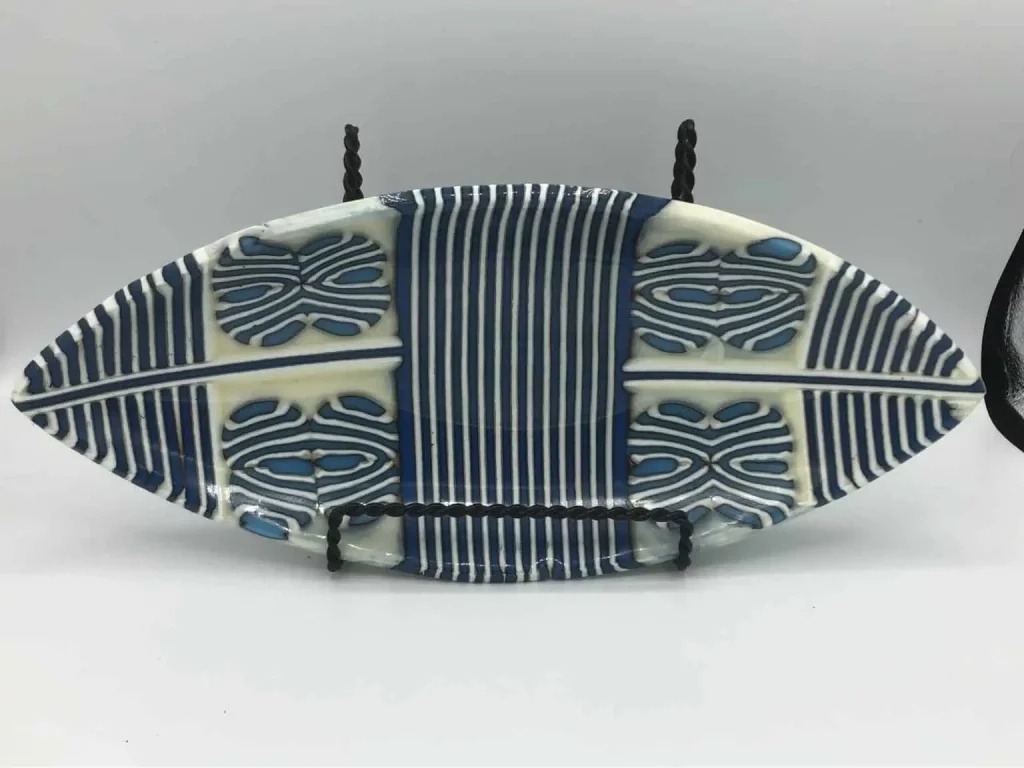 ALEXANDRIA, VA – The Art League Gallery presents the September 2022 Open Exhibit and Impact: Reflections of 9/11, by George Robert Overhiser Jr. Both are on view through October 2.
Diverse works in different mediums are the feature of Open Exhibits at The Art League. This month's exhibit has 103 artworks in oil, acrylic, watercolor, ceramic, photography, printmaking, and more. It was juried by painter Aaron Morgan Brown.
After escaping from the South Tower of the World Trade Center in New York on September 11, 2001, painter George Robert Overhiser Jr. witnessed the carnage as he stood before a vendor's cart three and a half blocks away. Overhiser expresses the mayhem of that tragic day in Impact: Reflections of 9/11, an exhibit of 20 pieces that include stylized gouache on canvas; oil paints on the faceted stainless steel from which vendor carts are made; gouache-painted canvas applied to the diamonds pattern on the carts; and curved stainless steel, oil-painted with mixed media mobiles.
Overhiser will be in conversation about his exhibit and artistry on Sunday, September 18, from 2–3 pm in The Art League Gallery.
Save the date for these upcoming Art League events!
Ice Cream Bowl at the Old Town Arts Festival – Saturday, September 17, 2022
Our Ice Cream Bowl is one of the best deals in town! Stop by our table at the Alexandria Art Festival at 300 John Carlyle Square and select from hundreds of handcrafted bowls. Buy a bowl and get an ice cream treat for just $15. Our bowls make perfect gifts! Proceeds support the League's Ceramics Department.
Art Book Club
Each month the Art Book Club meets to discuss a select book, artist, process, or theme from visual arts culture. Join us Wednesday, September 21 at 1 pm, for our discussion on Thomas Cole and the evolution of the Hudson River School. RSVP at [email protected] and include "Sign me up for the Art Book Club!" in the subject line.
Mini Makers
Calling all little artists! Join The Art League Gallery staff for Mini Makers, an art activity for children 5 years and under with an adult caretaker. The next session meets on Tuesday, September 27 from 10:30–11:15 am. Register here.
About The Art League
The Art League is a nonprofit that has supported local artists and community-wide art education since 1954. Its gallery is located inside the Torpedo Factory Art Center at 105 N. Union St. in Studio 21.
Gallery hours are Monday to Saturday 10 a.m. to 6 p.m. Open on Thursday until 9 p.m.. Sunday hours are noon to 6 p.m.
All exhibits are free and open to the public.
YMCA Hosts Blood Drive in Partnership With the American Red Cross