Press Release
'Death at the City Hotel': A Gadsby's Tavern Event, Oct. 14
Space is limited. Get your tickets today!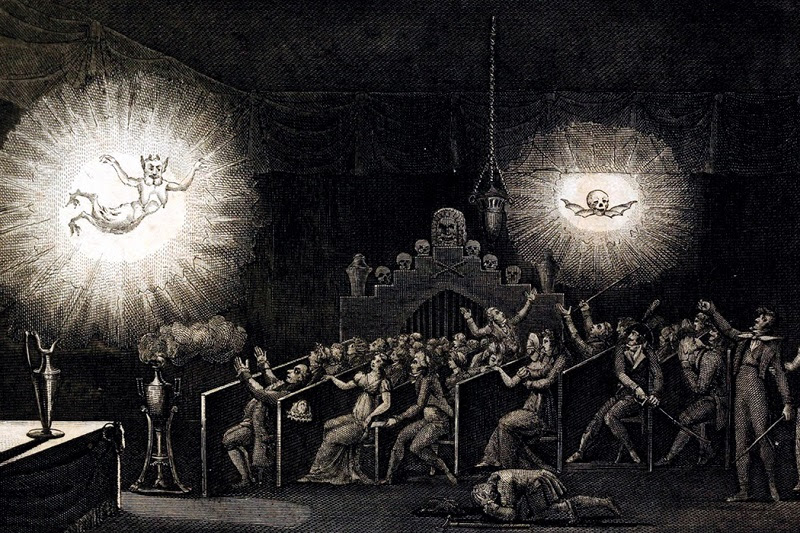 ALEXANDRIA, VA – Have a phantasmagorical evening!
In 1808, Death visited Alexandria's City Hotel when the curtain fell upon one of theatre's "Brightest Ornaments." Join us on October 14, 2022 from 7-9 p.m. for "Death at the City Hotel."
While a guest at the hotel, Anne Brunton Merry Wignell Warren, the most celebrated actress in the U.S., shockingly lost both her infant son and her own life at the young age of 39 in what is now Gadsby's Tavern Museum. Learn about phantasmagoria, a terrifying stage effect used during Warren's life, and see if you can spot the phantasmagoria effects used in the short silent film, Frankenstein (1910).
Cost is $30 per person (21 and older) which includes one phantasmagorically delicious cocktail (including a spirit-free version), a friendly macabre trivia competition (individuals or teams of up to 6 welcome), film viewing, and fun conversation. A cash bar will be available for purchase of additional cocktails.
Space is limited, so advance purchase is recommended. Tickets may be purchased by calling 703.746.4242 or through the online shop at www.alexandriava.gov/shop.
About Gadsby's Tavern Museum, part of the Office of Historic Alexandria
As America began as a nation during the late 18th century and emerged in the 19th century, Gadsby's Tavern was the center of social and political life in Alexandria as well as the new Federal City of Washington. The tavern served as the premier gathering place for residents – including George Washington – and visitors to eat, drink, learn, and influence history. Tavern keepers John Wise and John Gadsby hosted balls, performances, and meetings, and their accommodations were known as the best by travelers near and far. Gadsby's Tavern Museum is located at 134 North Royal Street in the heart of Old Town Alexandria and is owned and operated by the City of Alexandria. For more information visit www.gadsbystavern.org.
Alexandria Arts Alliance Hosting Festival for National Arts and Humanities Month