Community News
Neighbors
People
Zebra Misc
Bike Rodeo Promotes Safety for Young Riders in Alexandria Community
Supported by Volunteers from BPAC, Phoenix Bikes, Velocity Bicycle Cooperative and the Alexandria Police Department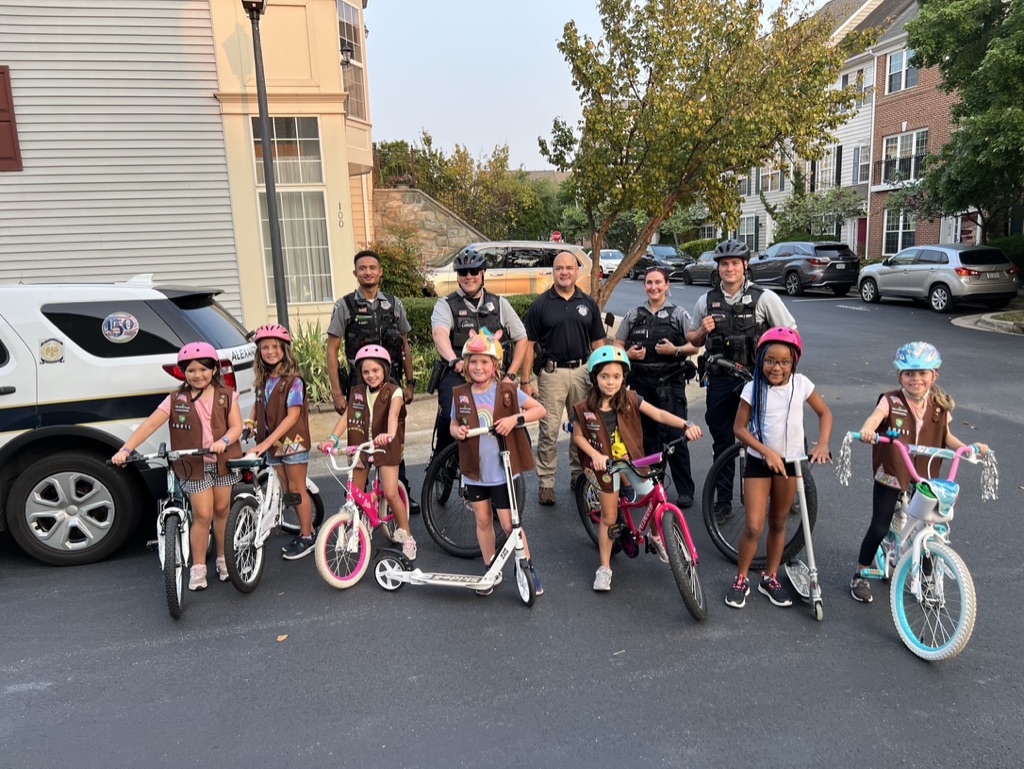 ALEXANDRIA, VA — Last Friday night, the Social Committee at Townes at Cameron Parke (TCP) hosted a Bike Rodeo for over 45 of their young bicycle riders aged four to 12-years-old with the help of the Alexandria Bicycle & Pedestrian Advisory Committee (BPAC), Phoenix Bikes, Velocity Bicycle Cooperative and the Alexandria Police Department.
Participants were asked to arrive with their own bicycles and helmets (loaners were available if needed). Volunteers combined efforts to provide bike and helmet checks before the kids embarked on a circular course that included hands-on instruction at seven stations: Start & Stop, Street Riding Signals & Scanning, Curves & Obstacles, Intersections & Driveways, Bag Drop, Bumpy Road and Ramps. Children were reminded of the proper hand signals to use, to check for cars and to be aware of their surroundings at all times.
The kids were happy to see their local police officers join the fun while demonstrating their prowess on the course. "It's great being able to interact with the community and promote safety, and even better being able to teach our youth the laws of the road, and how to protect themselves from all types of potentially dangerous situations while riding a bike," said Officer Chris Gavin of the Alexandria Bike Patrol.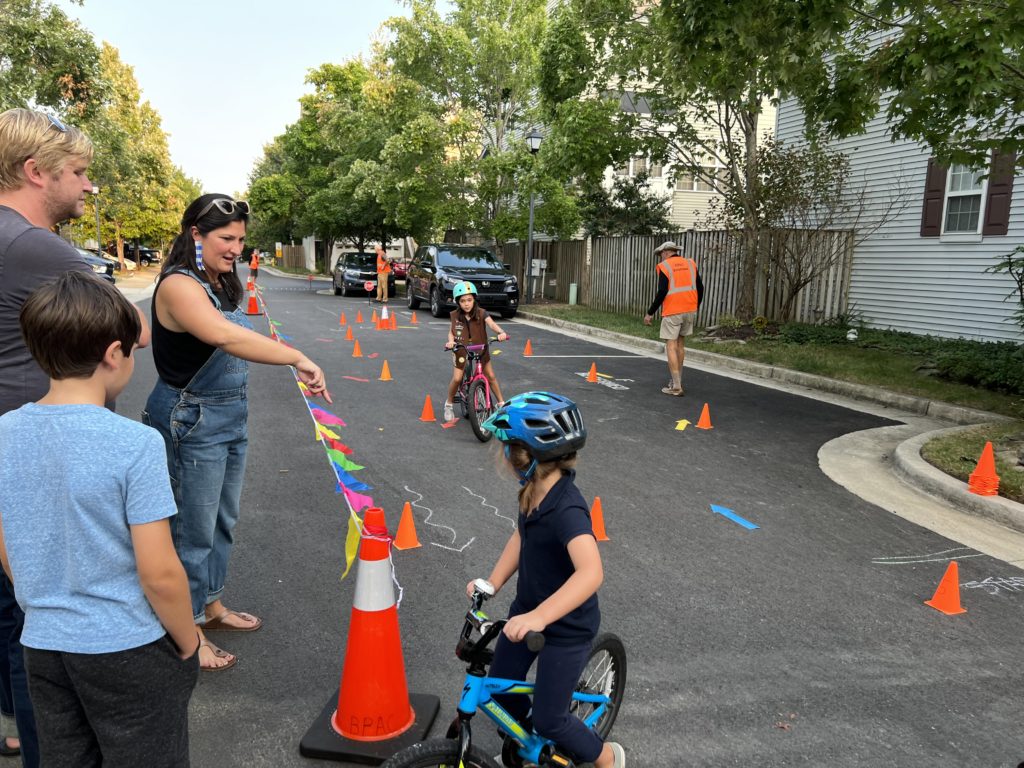 This was the first bike rodeo TCP held in three years due to the pandemic, and acknowledged that many of the kids who had been babies and toddlers in 2019 had grown into fast peddlers who could benefit from safety instruction. "It's one thing to talk about bike safety with your children, but actually doing it together in a large group really makes it sink in. Now my kids feel confident and are super excited about riding," said Kait Murphy, TCP resident and HOA Board member.
Eldon Boes, a retired Renewable Energy Researcher and Education Chair for BPAC, said that although a tremendous amount of work goes into organizing these events and securing volunteers, "the Bike Rodeos are tremendously rewarding and reinforce safety and appreciation for the next generation of riders."
Referring to the organization's grassroots efforts, he shared that BPAC also works extensively with Bicycling in the Schools (BITS), a program that teaches 3rd grade students how to ride a bicycle, and do so safely. BPAC has helped Alexandria City Public Schools (ACPS) acquire 14 fleets of 35 bicycles each, plus storage trailers for the fleets, enabling expansion of this program to operate in all ACPS elementary and secondary schools each year.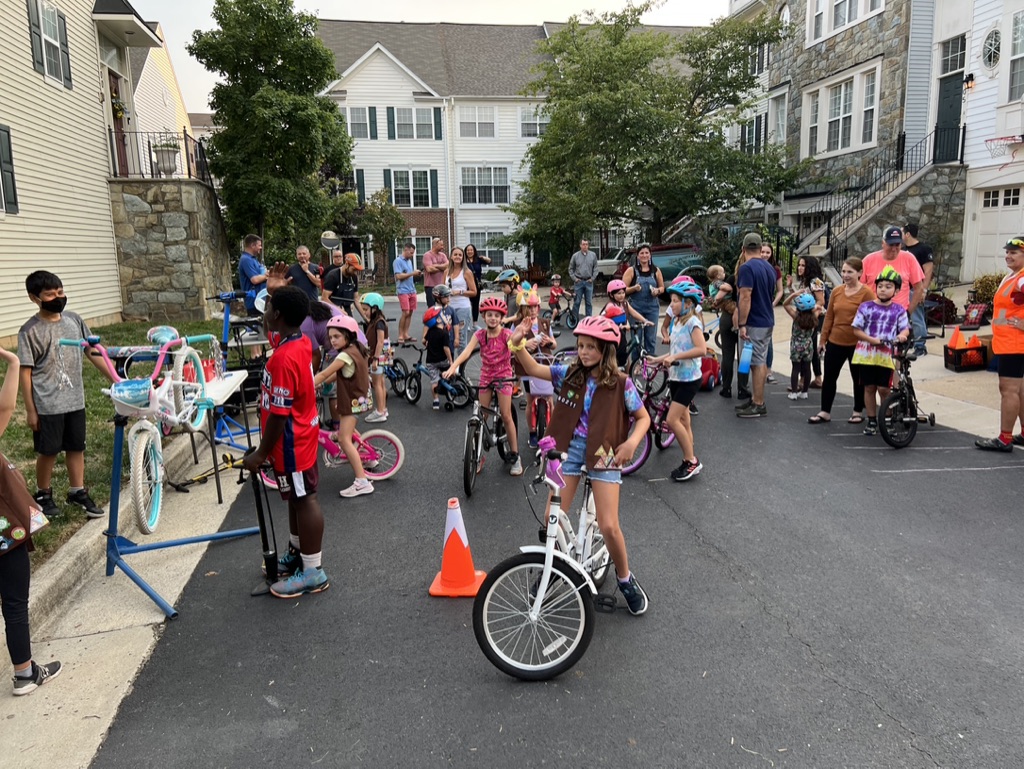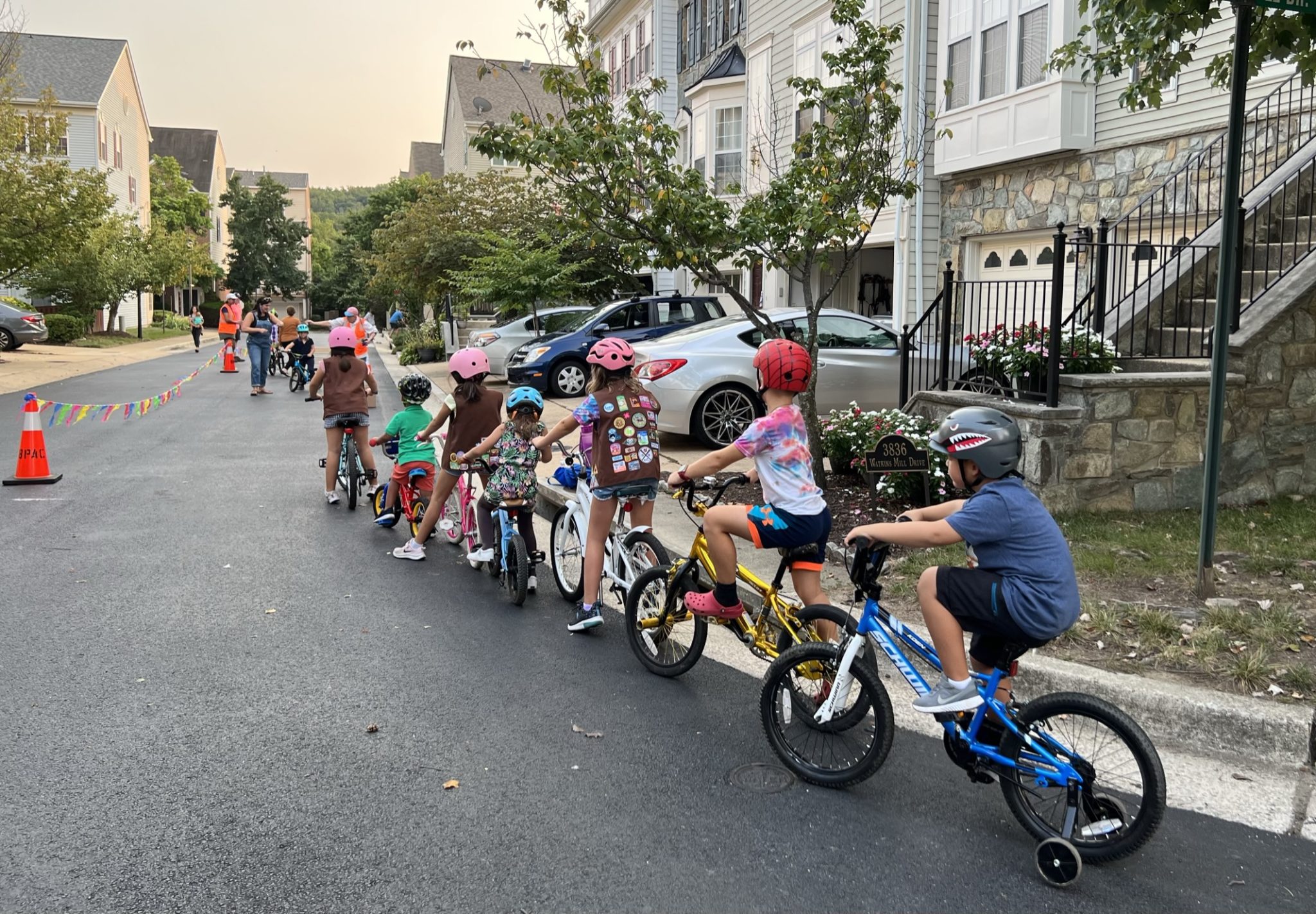 BPAC members also provide more than 200 volunteer hours annually assisting PE teachers, by helping stage and maintain bicycles, providing instruction on proper helmet fit and learn-to-ride assistance for new riders, and teaching use of hand signals while cycling and riding on streets to students who have demonstrated basic riding skills.  Watch the video here.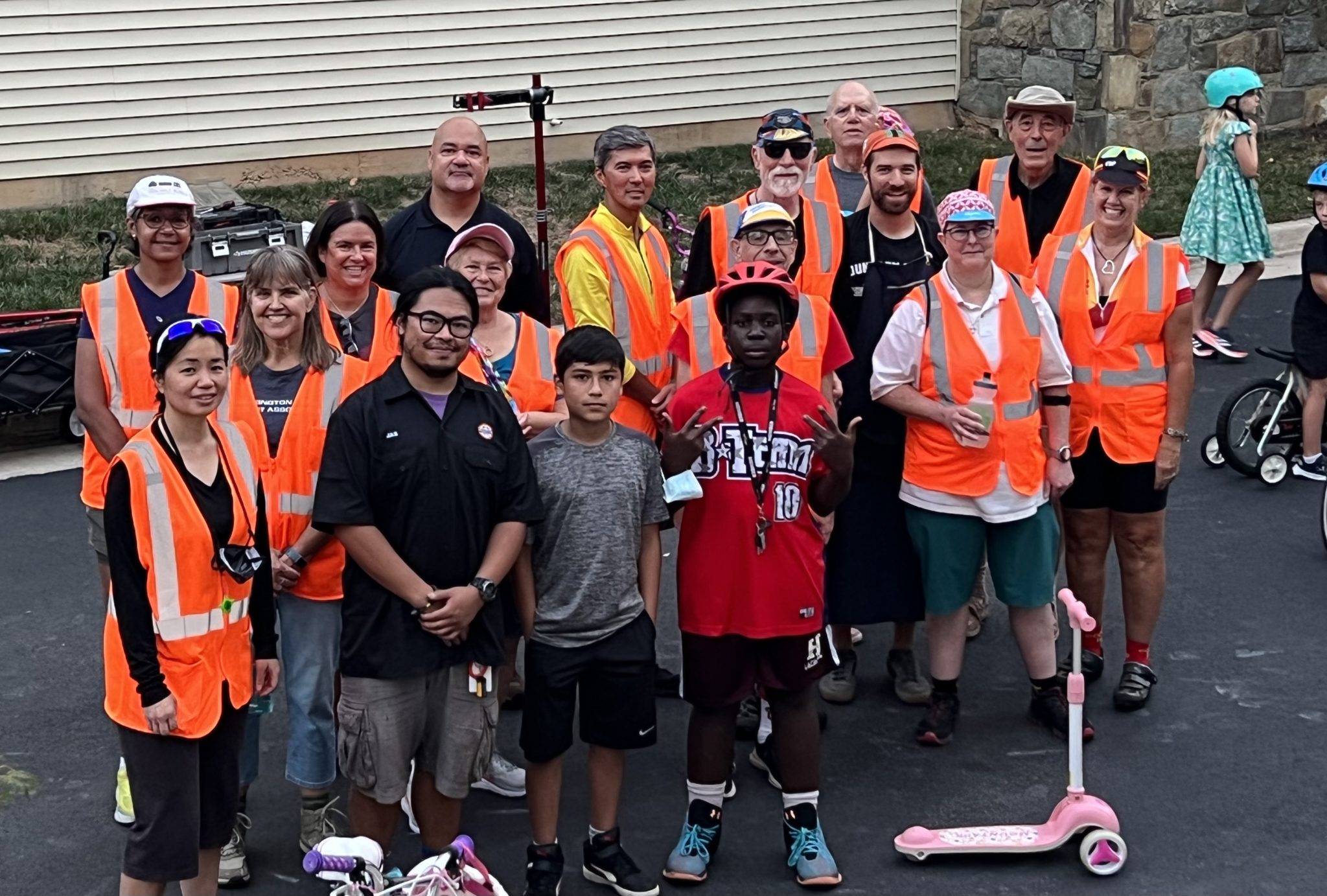 The Alexandria Bicycle and Pedestrian Advisory Committee (BPAC) is an all-volunteer 501(c)(3) charitable non-profit organization that promotes walking and biking, and infrastructure and policy changes that create a safe, accessible, and livable city for all. For more information on hosting a Bike Rodeo, email Eldon at [email protected].
SEE ALSO: Check Your Child's Passenger Seat For Free During Safety Week