Press Release
Alexandria Man Wins a Total of $1 million With 200 Plays in the Same Drawing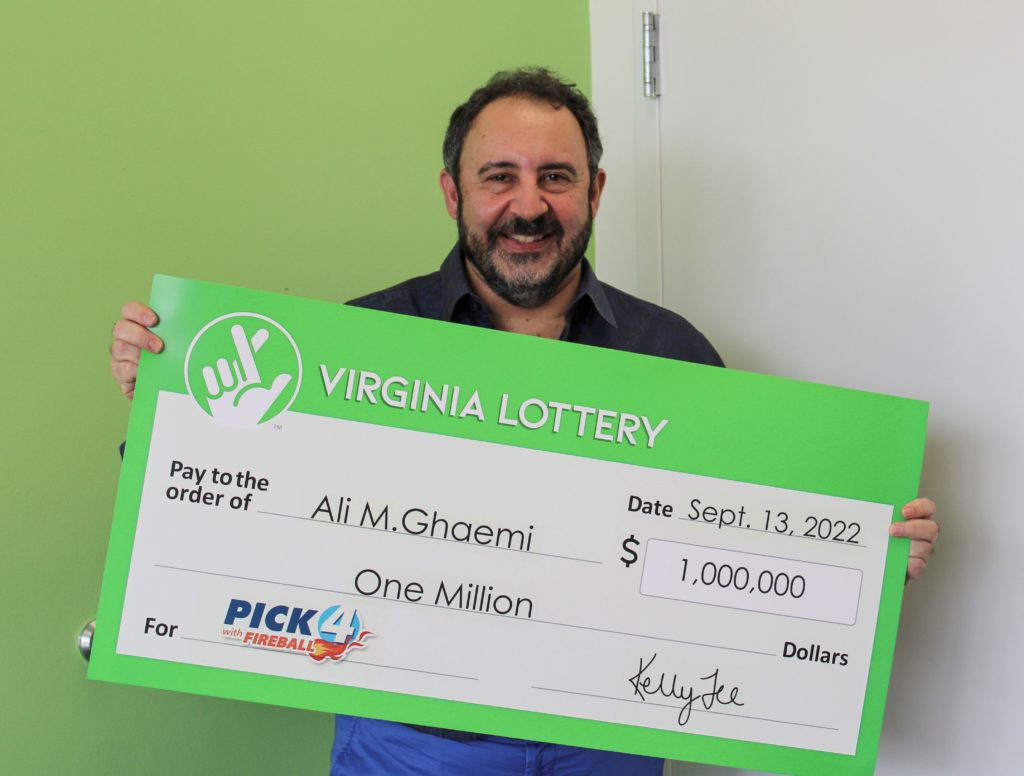 ALEXANDRIA, VA -Ali Ghaemi isn't likely to forget the four-digit combination 0-2-6-5. First of all, it's his birth month and year. Secondly, it's the combination he used to win a total of $1 million in a single drawing of the Virginia Lottery's Pick 4 game.
The Alexandria man bought 200 plays in the September 6 drawing. Each play cost $1 and contained the four digits he selected. When those four numbers were drawn that night, each of his plays won the game's $5,000 top prize, for a total of $1 million.
In spite of his amazing win, the retired real estate investor took it all in stride.
"I must tell you, I really haven't hit the ceiling," he told Lottery officials. "I can't tell you that I jumped up."
He bought his tickets at the Safeway at 1688 Anderson Road in McLean.
So why did he buy so many tickets for a single drawing? He said he was preparing to leave town and he decided to splurge to see what happens.
Pick 4 drawings are held daily at 1:59 p.m. and 11 p.m. The chances of matching all four numbers in exact order are 1 in 10,000.
All Virginia Lottery profits go to K-12 education in Virginia. All the winning tickets were bought in Fairfax County, which received nearly $48.7 million in Lottery funds for K-12 education last fiscal year. In Fiscal Year 2022, the Lottery raised more than $779 million for K-12 education, making up approximately 10 percent of Virginia's total K-12 school budget.
For a complete list of Lottery funds distributed to Virginia school districts, visit the Virginia Lottery's Giving Back page. For general information or to play games online, visit the Virginia Lottery's website or download the Lottery's app. Connect with the Lottery on Facebook, Twitter, Instagram, or YouTube. With all gaming, please remember to play responsibly.