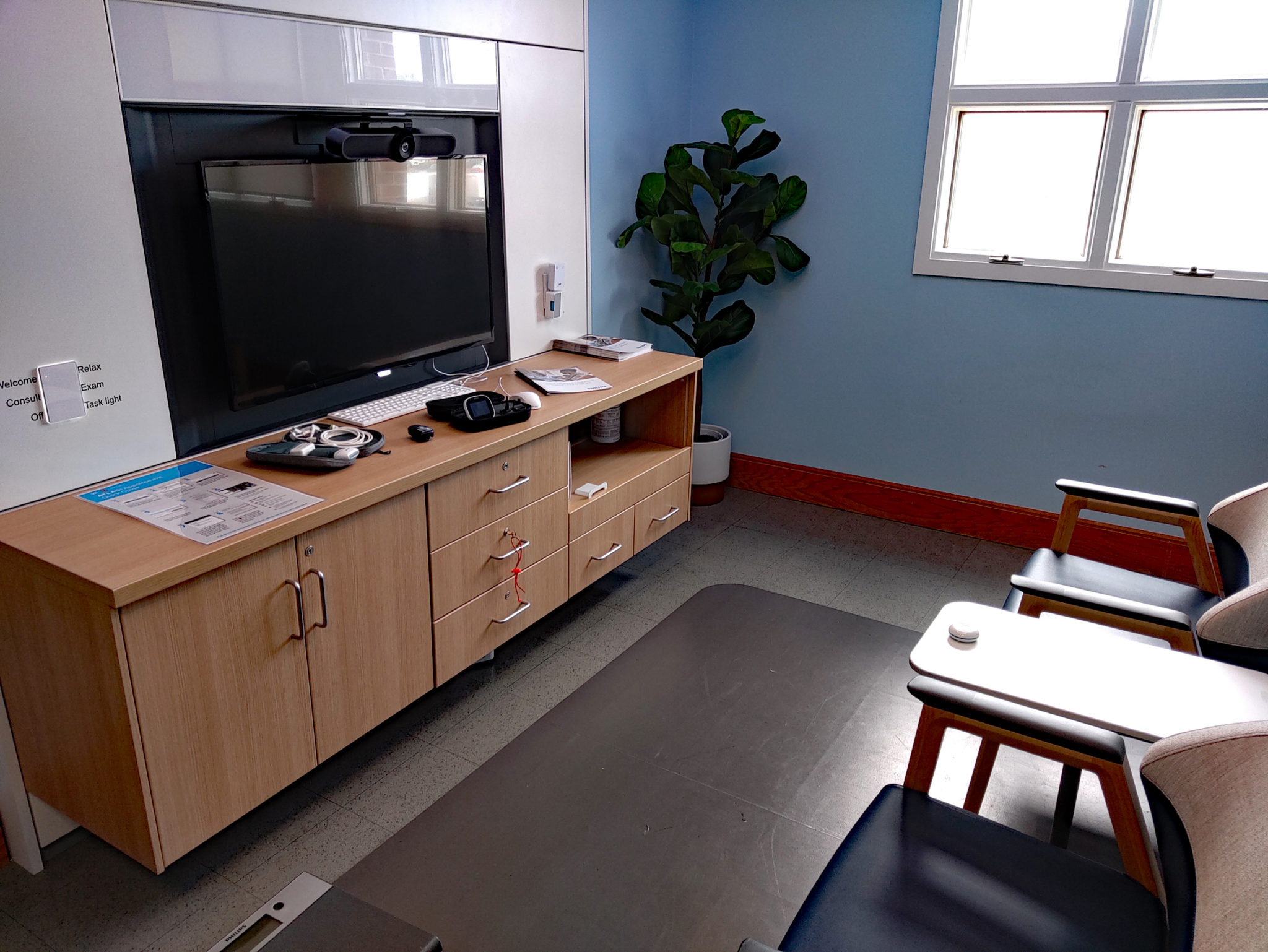 By Donna Reuss
Alexandria, VA – As the nation's largest telehealth provider, the Department of Veterans Affairs is developing innovative technologies, leading groundbreaking digital health research, and expanding telehealth options at facilities across the country. VA Telehealth Services strives to give veterans access to the care they need, when and where they need it.
One of the latest technologies is here in our own backyard at American Legion Post 176 in Springfield, Virginia. Accessing Telehealth through Local Area Stations, or ATLAS for short, is part of the VA's Anywhere to Anywhere telehealth initiative, which aims to better serve the nearly nine million veterans who receive care through the VA, wherever they are.
ATLAS provides veterans with free internet access to connect to VA providers through VA Video Connect, secure videoconferencing software and special audio-visual equipment. ATLAS aims to enhance VA health care access and help bridge the digital divide by establishing comfortable, convenient, private telehealth locations.
While the ATLAS capability can be accessed from home on a veteran's computer, the ATLAS system is installed at American Legion Posts, such as Post 176 in Springfield,  for those who cannot access it from home, perhaps due to connectivity issues (poor internet connection, no computer,) or for whom it may be inconvenient to drive to a VA facility.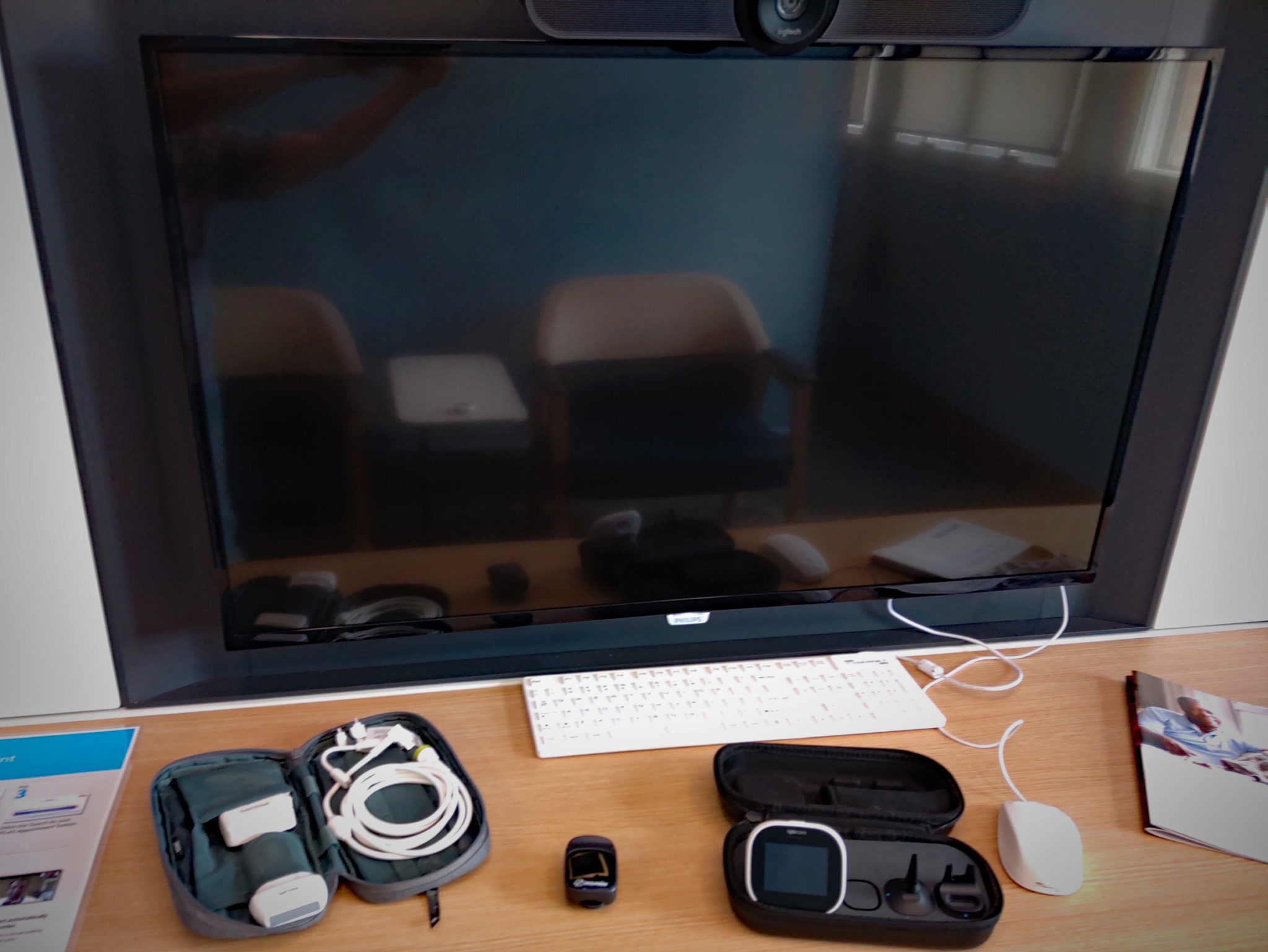 To use ATLAS at a physical Legion location, the veteran first makes an appointment through the VA Medical Center associated with that Legion site – the WDC location referenced – if that is the VA facility where they normally receive treatment. If they don't receive treatment at the WDC facility, they need to contact the facility they normally would go to and find out which ATLAS location they can use.
When veterans arrive at a site where ATLAS is installed, they are met by an attendant who escorts them to the consultation room and helps them check in. The attendant also can help troubleshoot basic technical issues. Once a veteran is set up, the attendant leaves the consultation room, thereby giving the patient complete privacy.
On-site attendants are not VA employees, do not know the veteran's name or reason for the appointment, and do not have access to the veteran's medical or personal information.
ATLAS sites are open to all veterans eligible for care through the VA health care system. To get care through an ATLAS site, the site must be associated with the VA Medical Center (VAMC) where the veteran is enrolled.
Family members who receive care through the VA also can use ATLAS sites for select VA appointments. The VA facility associated with the ATLAS site determines which clinical services the ATLAS site offers to family members. These may include primary care, mental health counseling, clinical pharmacy, nutrition, and social work, among other services.
The VA Medical Center associated with the Springfield American Legion Post 176 ATLAS location is the Washington VA Medical Center, 50 Irving Street NW, Washington DC. Call 202-745-8000, ext. 52250, or email [email protected] to schedule an appointment. Veterans also can contact the ATLAS Office of Connected Care Help Desk at 833-VAATLAS (833-822-8527) Monday to Friday, 8 am to 8 pm Eastern time. 
American Legion Post 176 is located just off the I495 Beltway at 6520 Amherst Ave, Springfield, VA 22150. The facility has ample parking and accessibility and is a smoke-free Post.
If you are a veteran, a family member of a veteran, or know a veteran who needs help, go to Virginia Board Veterans Services at www.dvs.virginia.gov/dvs; contact the American Legion Post 24 Veterans Service Officer at [email protected]; or check out the Resources List on the Post 24 website at valegionpost24.com.
ICYMI: Veterans of Foreign Wars Post 609 Charters Alexandria Cub Scouts