Community News
Veterans of Foreign Wars Post 609 Charters Alexandria Cub Scouts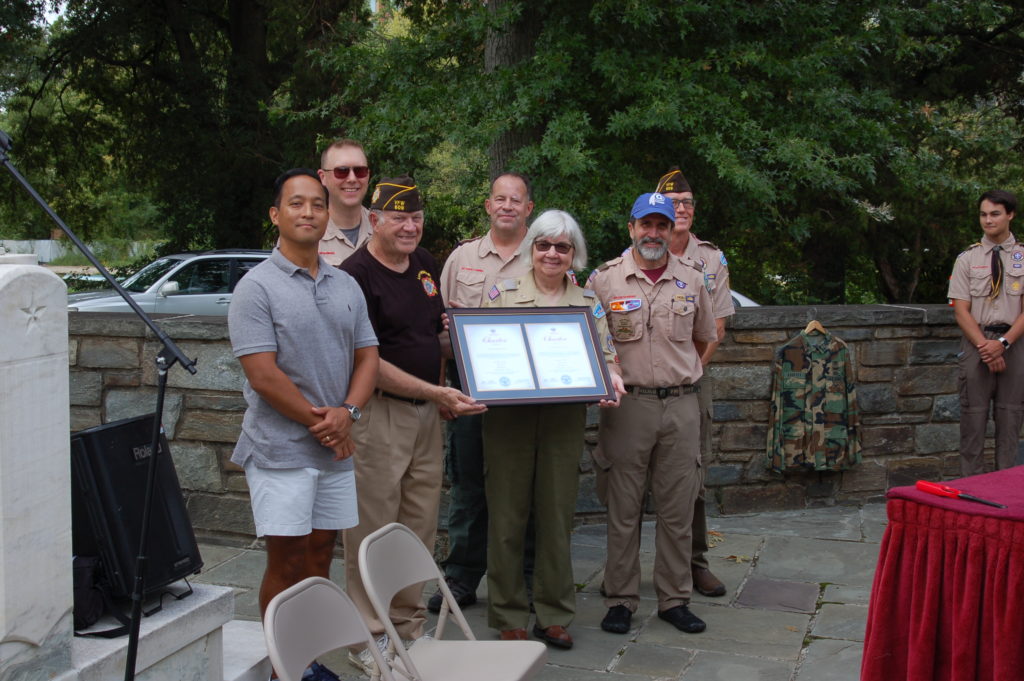 By Joe Pallone
ALEXANDRIA, VA -VFW Post 609 has become the chartering partner for Cub Scout Pack 301 and Scout Troop 301 in Alexandria. Post Commander Jerry Krueger accepted the chartering documents in a ceremony at the Alexandria National Cemetery, where Post 609 has its headquarters.
In receiving the charters, COL Krueger said, "We are chartering the pack and troop because the core values of the VFW and Scouting so closely align. We are particularly impressed with Scouting's focus on duty to God and country, and service to others. Also, Scouting is the premier youth program in our nation to develop character, leadership, citizenship, and personal fitness."
Following the ceremony, the Scouts met with members of Post 609 who discussed their military service experiences and why the values of Scouting are profoundly important for leading a happy and meaningful life. The Veterans shared their experiences from before WWII to the present day.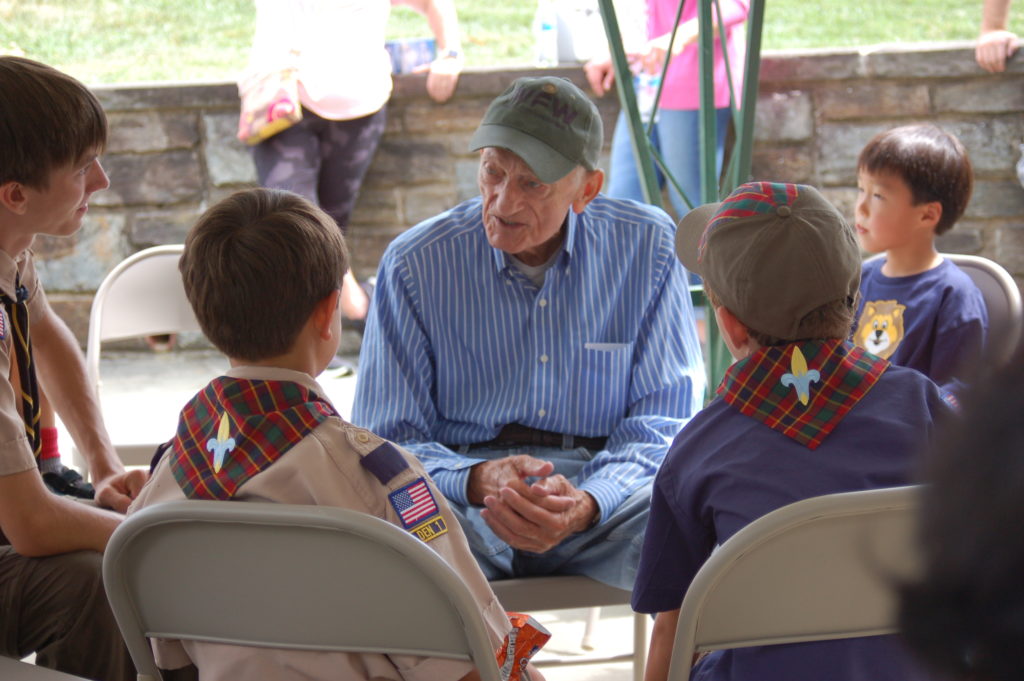 On Independence Day (July 4th) the Scouts participated in a dignified wreath-laying ceremony at the American Flag pole at the Alexandria National Cemetery.  The Scouts and their parents joined with VFW Post 609 and the Color Corps of the Potomac Assembly of the Knights of Columbus in presenting patriotic readings about the founding of our nation, the meaning of the American Flag, and why we honor military Veterans on such important and historically significant days, befitting commemoration at the graves of fallen heroes and all who sacrificed. The Scouts also joined the members of Post 609 who were stationed at Reagan National Airport to guide and assist and guide visually impaired veterans attending the national Blinded Veterans Association convention, August 21-27.
Cub Pack 301 is open to all boys in Alexandria, ages 5 to 11 (K-5). Troop 301 also welcomes all boys in Alexandria, ages 10-18. If you are interested in registering a child, please contact the pack or the troop.
About Scouting: The mission of the Boy Scouts of America is to prepare young people to make ethical and moral choices over their lifetimes by instilling in them the values of the Scout Oath and Law.
Information about VFW Post 609, Pack 301, and Troop 301, can be found at facebook.com/VFW609Alexandria/, www.pack301.com, and www.troop301.us.
Alexandria Lighting + Design Opens Doors to New Showroom and Cafe