Eatz
Foodie Newz
Old Town Oyster Week Is Coming!
Courtesy of the Old Town Business Association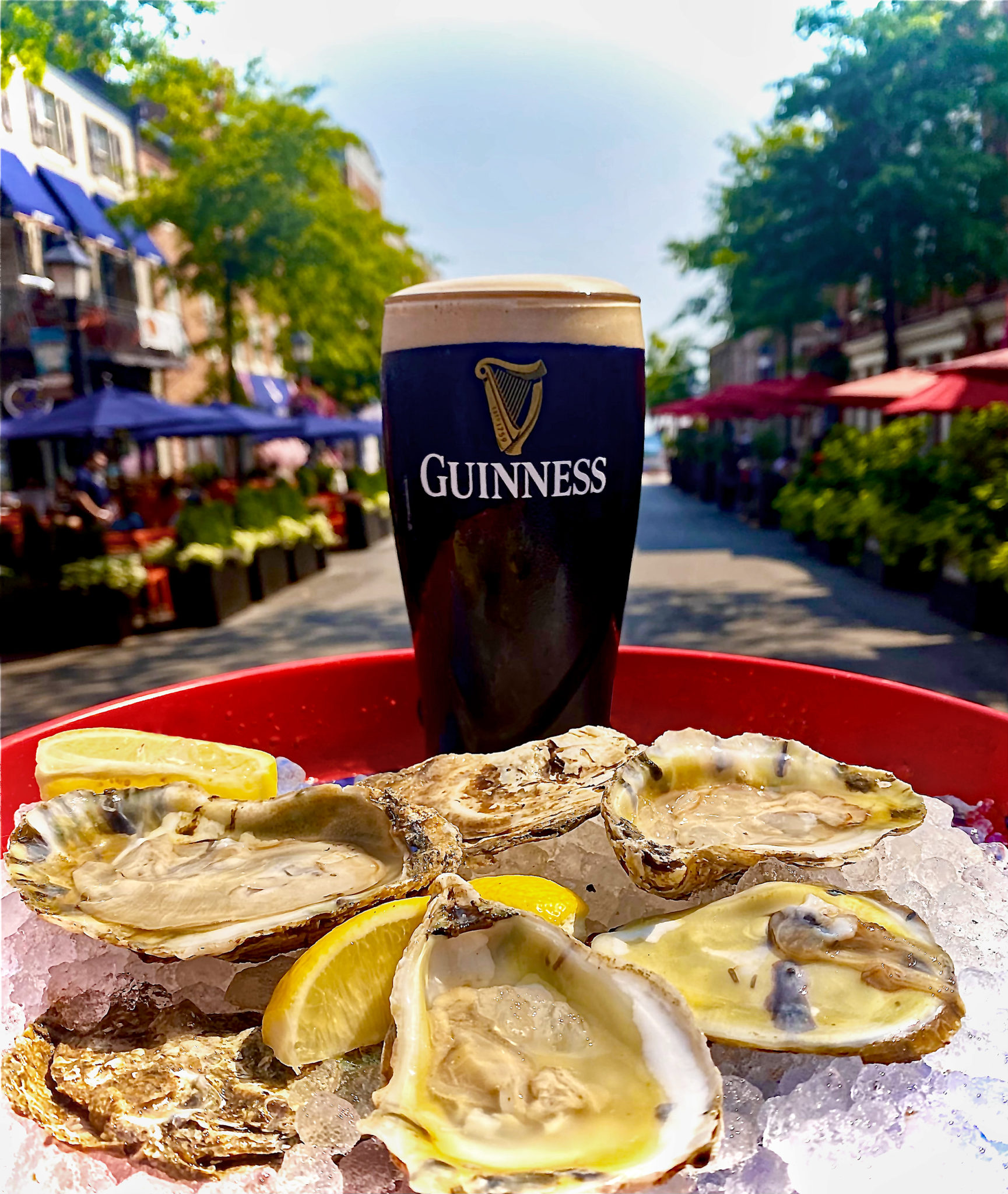 By Charlotte Hall
Alexandria, VA – Oyster Week in Old Town will be a week of pairing oyster delicacies with Guinness beer. This annual event, sponsored by Guinness and Daniel O'Connell's Restaurant, will run from October 15-23.
The event will kick off with an Oyster Fest on Saturday, October 15, at Hank's Oyster Bar's new location in Old Town North. There will be an Oyster Shucking Contest among Old Town Restaurants on Sunday, October 16, at Hummingbird Restaurant. Throughout the week, restaurants will compete for the Peoples Choice Award on the best pairing of an Oyster Dish or appetizer with a Guinness product. The pairings will be available for purchase all week at each participating restaurant.
As the week comes to a close, there will be another Oyster Fest at Vola's Dockside Grill on Saturday, October 22, and an awards ceremony on Sunday, October 23, at Daniel O'Connells. At the awards ceremony, honors will be bestowed upon the Winner of the Restaurant Oyster Shucking Contest and the Winner of the Peoples Choice Award for Best Pairing of an Oyster Delicacy and Guinness Beer.
For more information, visit www.oldtownbusiness.org.
Here Are Your Oyster Fest Participants
Ada's: Wood Fired oysters with Guinness Salt Lime
Daniel O'Connell's: Guinness Fried Oysters garnished with parmesan cheese and served with chipotle mayo
Hanks Oyster Bar: Guinness Draught Stout paired with a Fried Oyster Rockefeller Flatbread. Photo attached! Cost of the duo is $25.00.
Lighthorse: "Irish Oysters with Bacon, Cabbage and Guinness Hollandaise paired with Guinness draught Stout."
Theismann's: Oyster PoBoy and Guinness Stout
Vola's: Raw oysters and Guinness Blonde and an ALL YOU CAN EAT Oyster Fest
ICYMI: From Chicken Soup, to Bagels, to Lobster Rolls, Check Out Foodie News for September