Cover Story
Paws in the Park Is The Biggest Nonprofit Pet Event In Our City!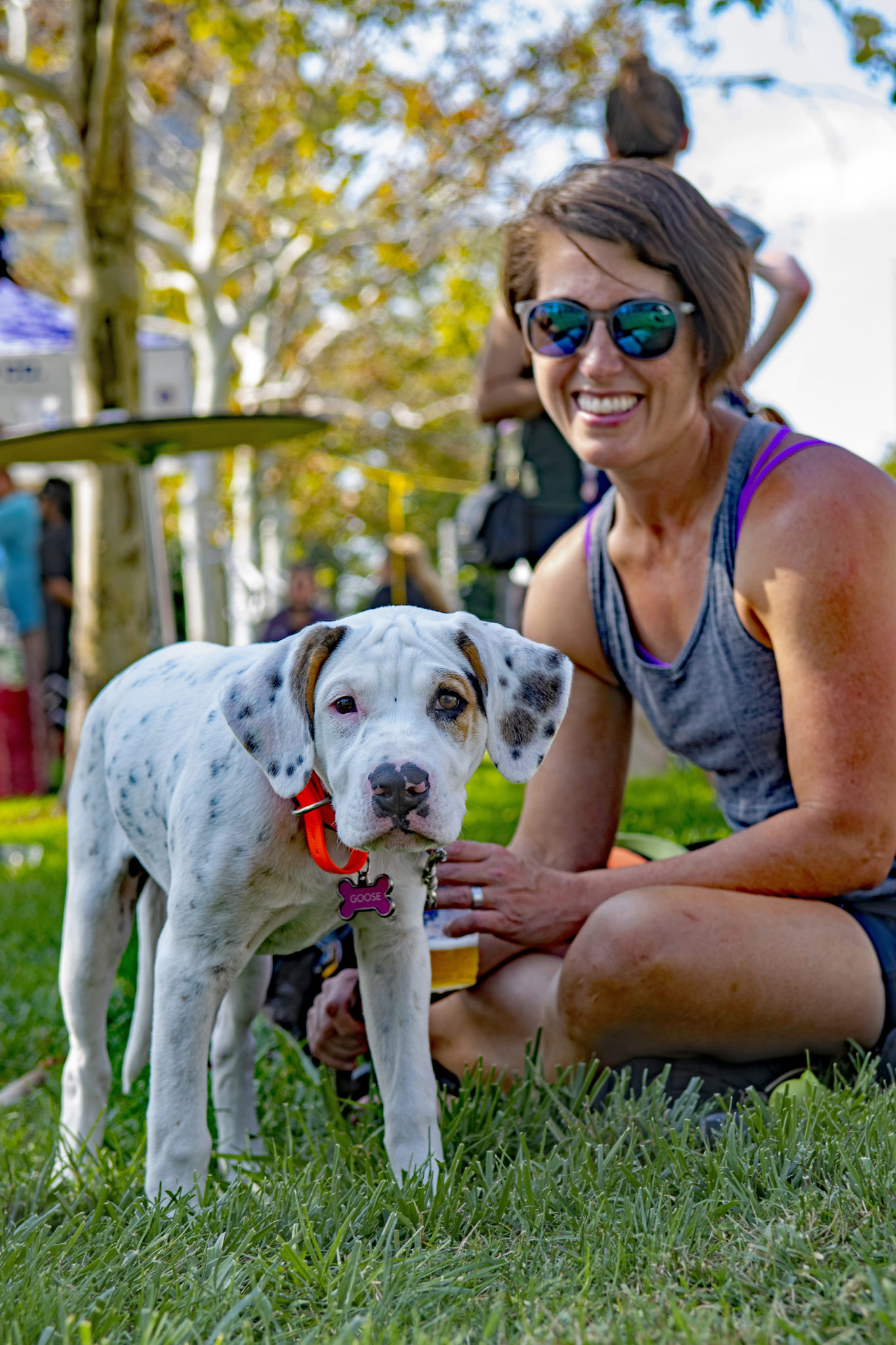 Alexandria, VA – What started as an open house at VCA Animal Hospital became Alexandria's Love Your Pet day. This year, the whole day of celebrating all things to love about Alexandria's animals returns to Oronoco Bay Park as Paws in the Park. It's a fundraiser hosted by the Animal Welfare League of Alexandria. On Sunday, October 16, all two- and four-legged Alexandrians are welcome to enjoy free admission to the pet festival from 11 am-4 pm.
"In 2015, this was an open house at VCA Alexandria without about ten businesses taking part. The event's main purpose was to celebrate local businesses, nonprofits, and people who love their animals, and to get to know your neighbors," says the event founder Stephanie Frederick.
The event has always happened within the City of Alexandria limits, primarily to emphasize how much love Alexandrians have for their businesses, nonprofits, pets, and neighbors. But that love grew every year, so the event had to grow too.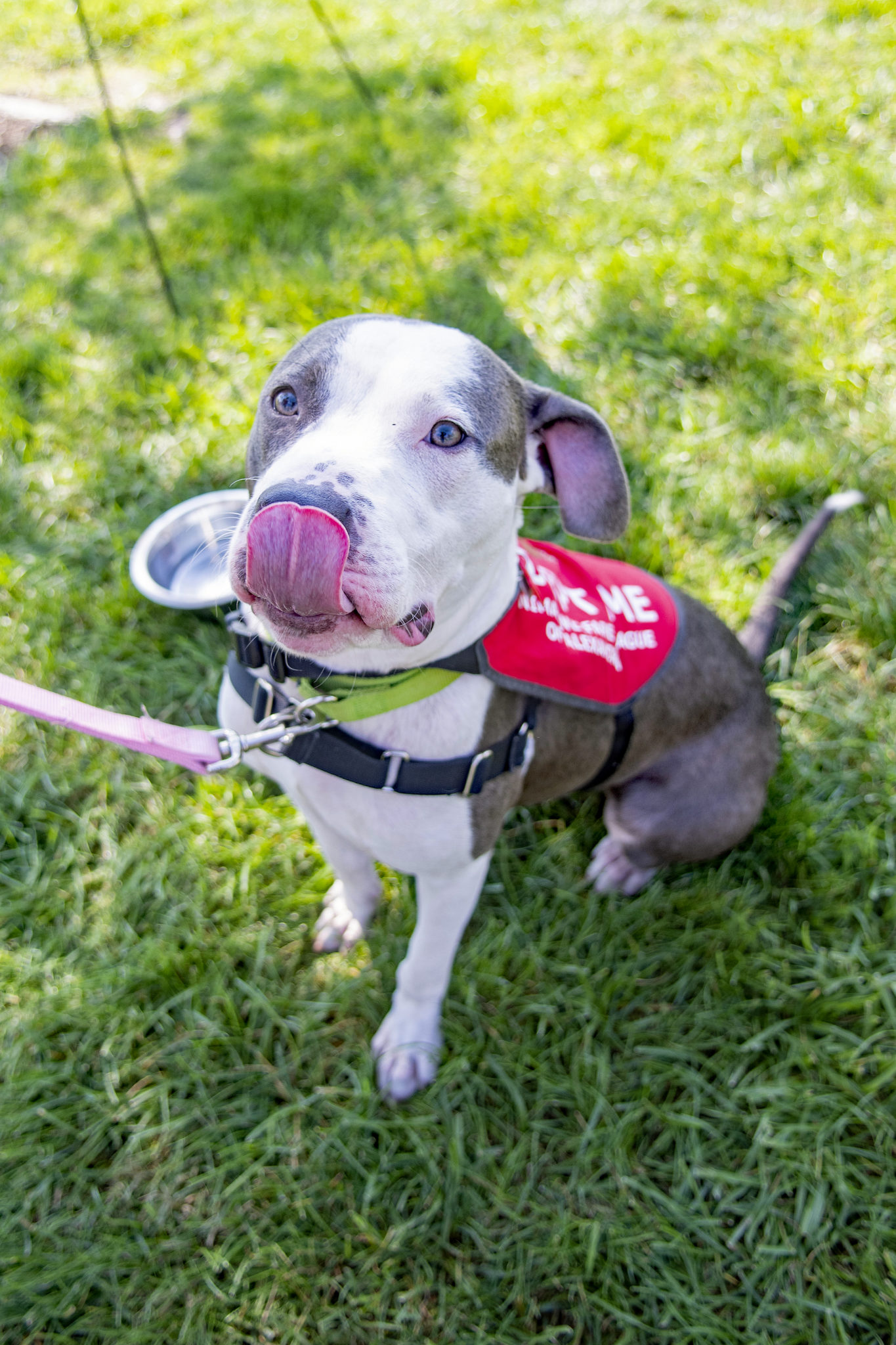 In 2017, the animal open house had to move from VCA to Colvin Street as Alexandria's Love Your Pet Day. "Colvin Street had a block party feel," says Gina Hardter, director of marketing & communications for AWLA and annual Paws in the Park volunteer. "It had a fun energy and more businesses than before, some not even animal related." Alexandria's Love Your Pet Day became the biggest block party fundraiser for animals in the city, but soon even Colvin Street wasn't enough space to contain Alexandria's furry fervor.
Hardter joined the AWLA in 2017. As an annual volunteer for the pet fundraiser, she quickly took the reins of AWLA's involvement. In 2019, AWLA became the primary shelter supported by the funds raised at the event.
Hardter had witnessed and worked through the event's evolution, so who better to carry it into its next life? But what would that life look like in 2020? Nonexistent. Like almost every other event worldwide, Alexandria's Love Your Pet Day had to cancel. While heartbreaking to all and financially devastating for AWLA, this gave Gina and her team time to re-think and re-vamp the event. It was sure to grow, wasn't it? Everyone was dying to get out of their houses, see people, reconnect with friends, and support their struggling small and local businesses.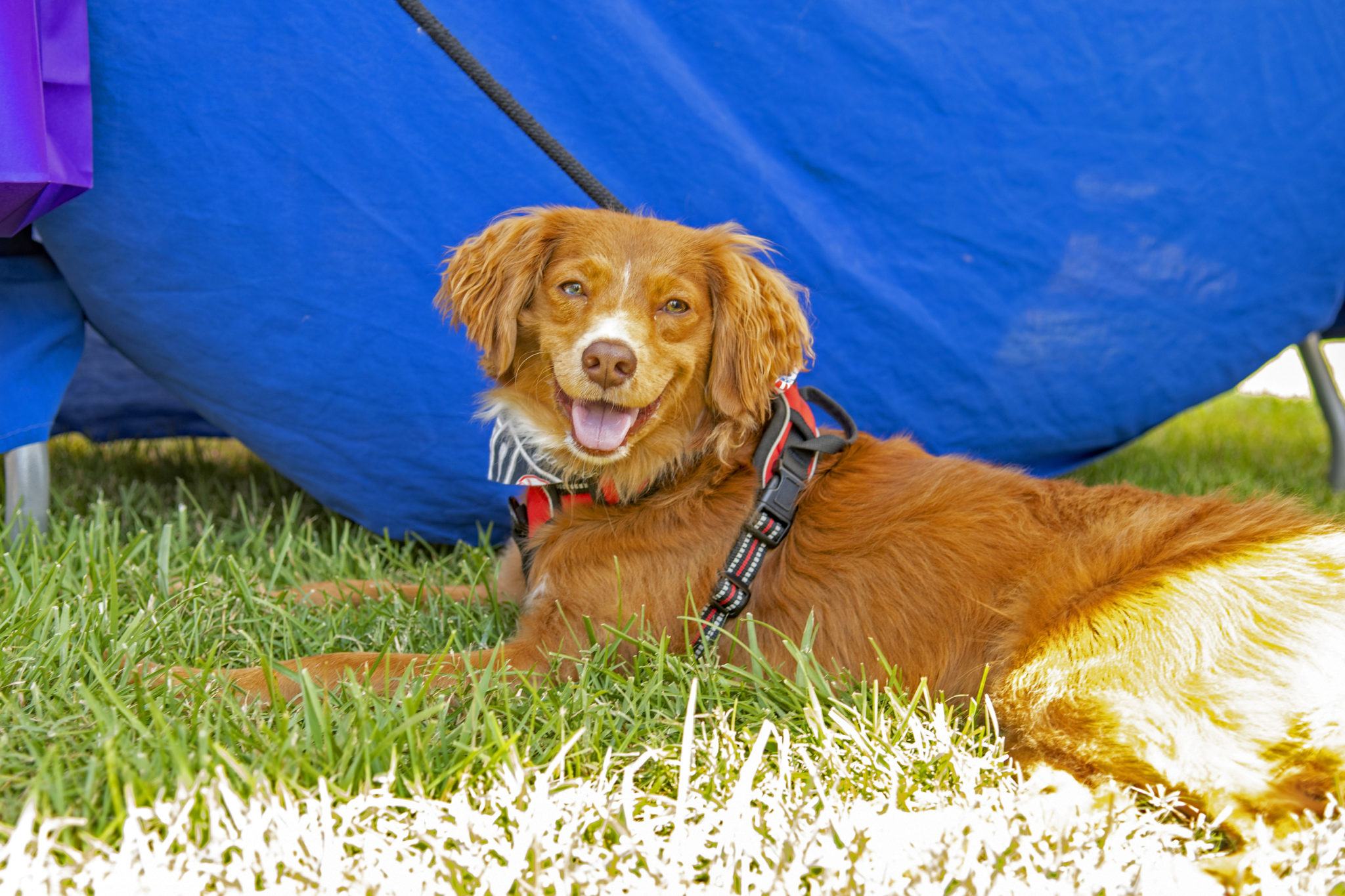 When the world got the green light in 2021 following the release of the COVID-19 vaccine, AWLA moved ahead as the primary shelter and the director of Alexandria's Love Your Pet Day.
Founder Stephanie voices her opinion regarding the administration shift, "The most important thing is that the shelter is still going forward with our original mission for the event. They are willing to support and involve other nonprofits. They can keep a lot of original businesses and organizations that signed up from the beginning coming back."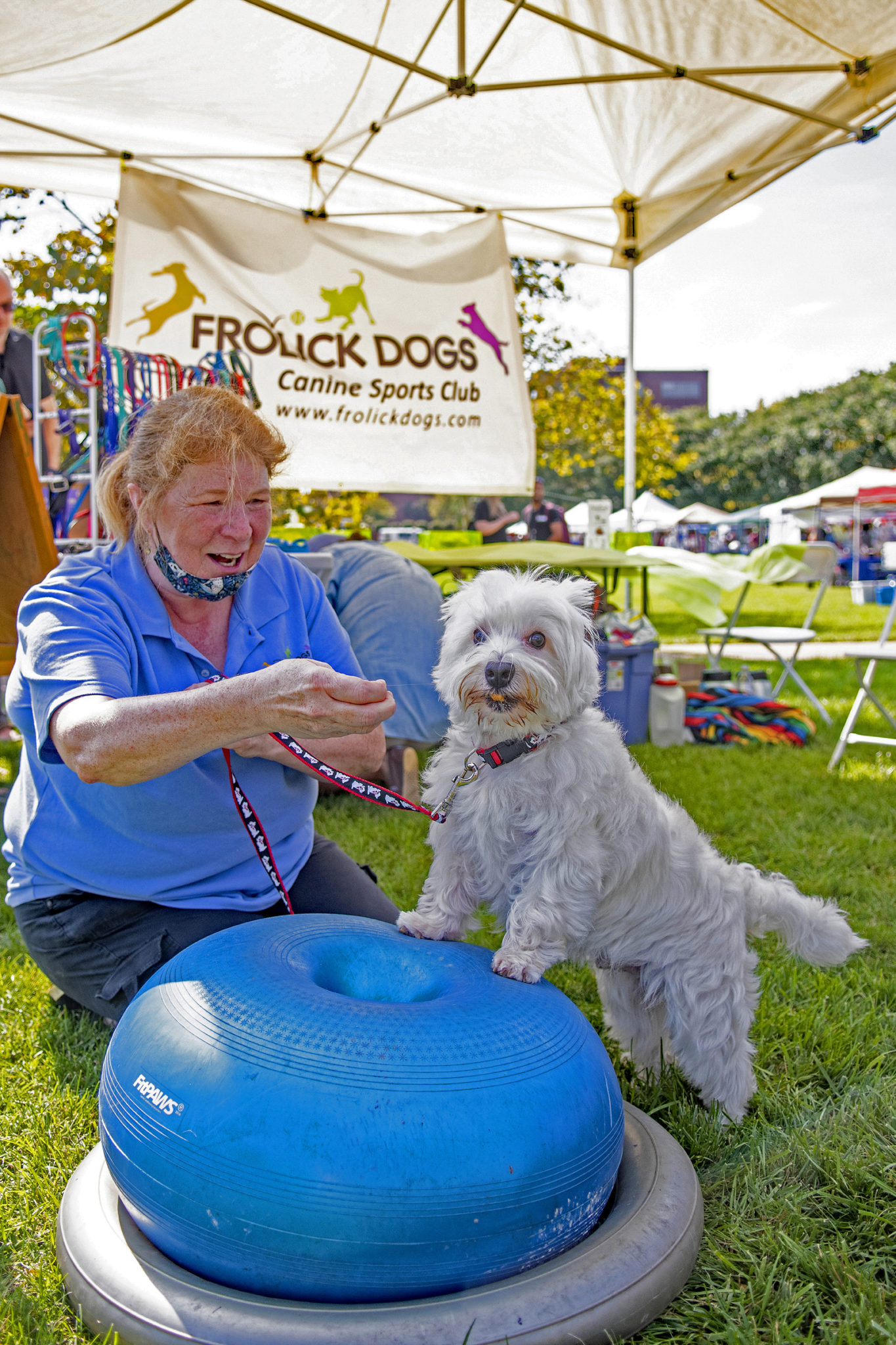 The event would return bigger and better than ever, with a new name and location: Paws in the Park at Oronoco Bay Park. The park would have more than double the number of businesses involved at the start. Since April 2020, nearly 3,500 pets have been adopted from AWLA alone, a promising statistic.
But this pet-centric event would still have the tinge of COVID-19, face masks, and social distancing. However excited the staff was, AWLA was not 100 percent confident that the event would be a success.
"We did have a 2021 event," Hardter says. "One concern was that we did not know what would be feasible for health and safety. While working with the City, walking through their COVID-19 protocols, sanitization, and keeping things spaced out, in October last year, we were in low COVID [numbers], but we didn't know if people were going to come.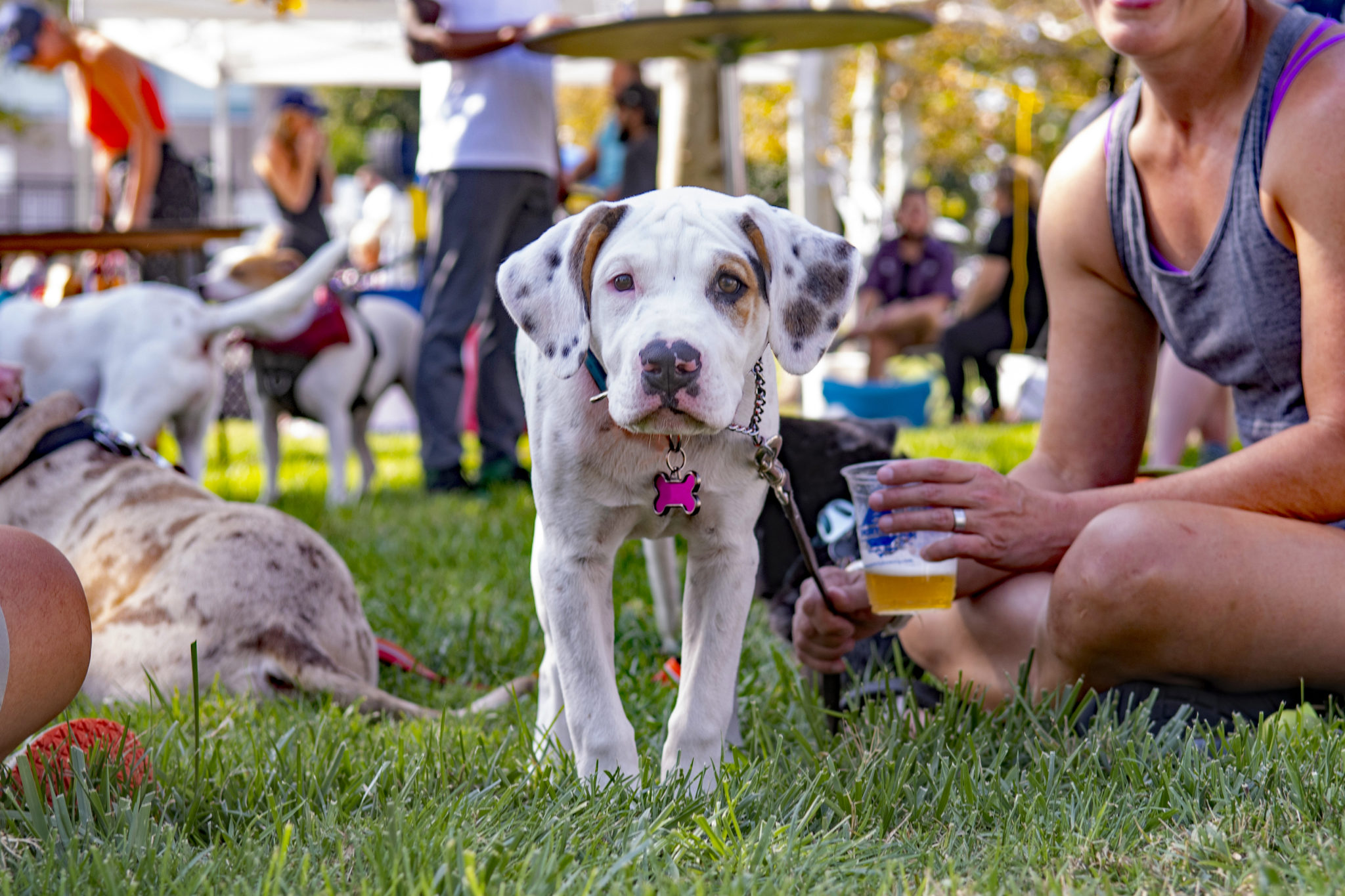 "We saw more than 1,000 people last year! It was exciting and probably one of the first events people came out to see. Hopefully, this year it will be even bigger."
While still acknowledging health and safety precautions, Paws in the Park will return in 2022 with more of a pre-COVID-19 atmosphere. More than 55 local businesses are involved, including food and drink; 24 nonprofits, pet related and otherwise; entertainers; animal shelters; and more attractions than we can list here. TTR Sotheby's International Realty will sponsor the Paws in the Park Family Fun Tent, which will host a variety of animal-focused crafts, both to take home and to help animals in need at AWLA.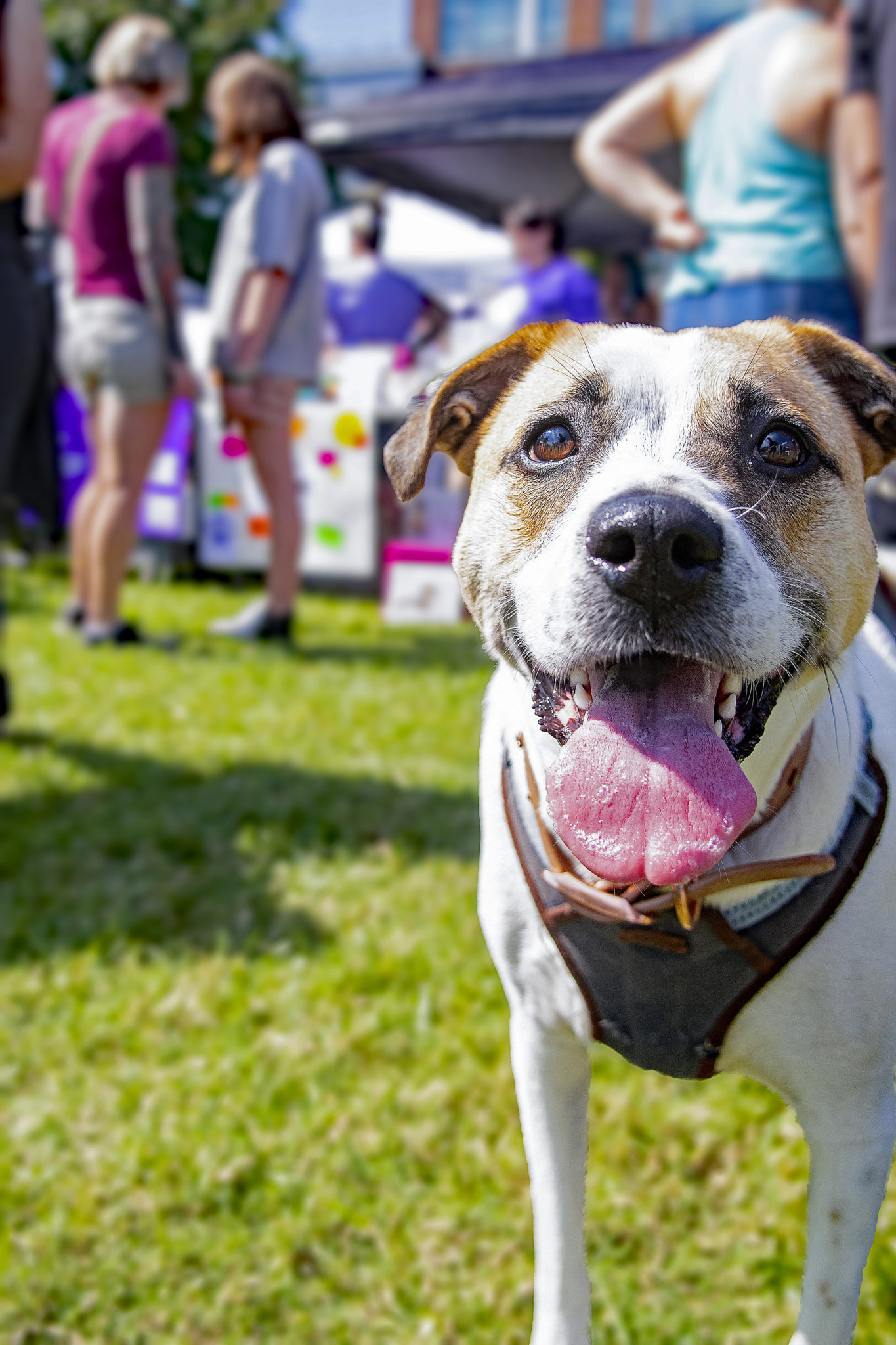 "There will be so much more activity and much more going on this year," says Hardter. "There will be an activity area for dogs, a family fun tent, and the event will feel grander, busier, and be fit for attendees of all ages."
From morning to evening, Paws in the Park will be open to all ages and all species. Bring your infants, your toddlers, your dogs on leashes, and cats in strollers to indulge in live music, food trucks, and for the adults, a beer garden with Port City beer, Lost Boy Cider, and Woodlawn Farms wine.
Other food vendors will serve both human and animal food: the Big Cheese grilled cheese food truck, Ana's Twists empanadas, AM Kettle Corn, and Sip Coffee, to name just a few. "There will be plenty of pet treats and accessories available to satisfy all food and fashion tastes," adds Hardter.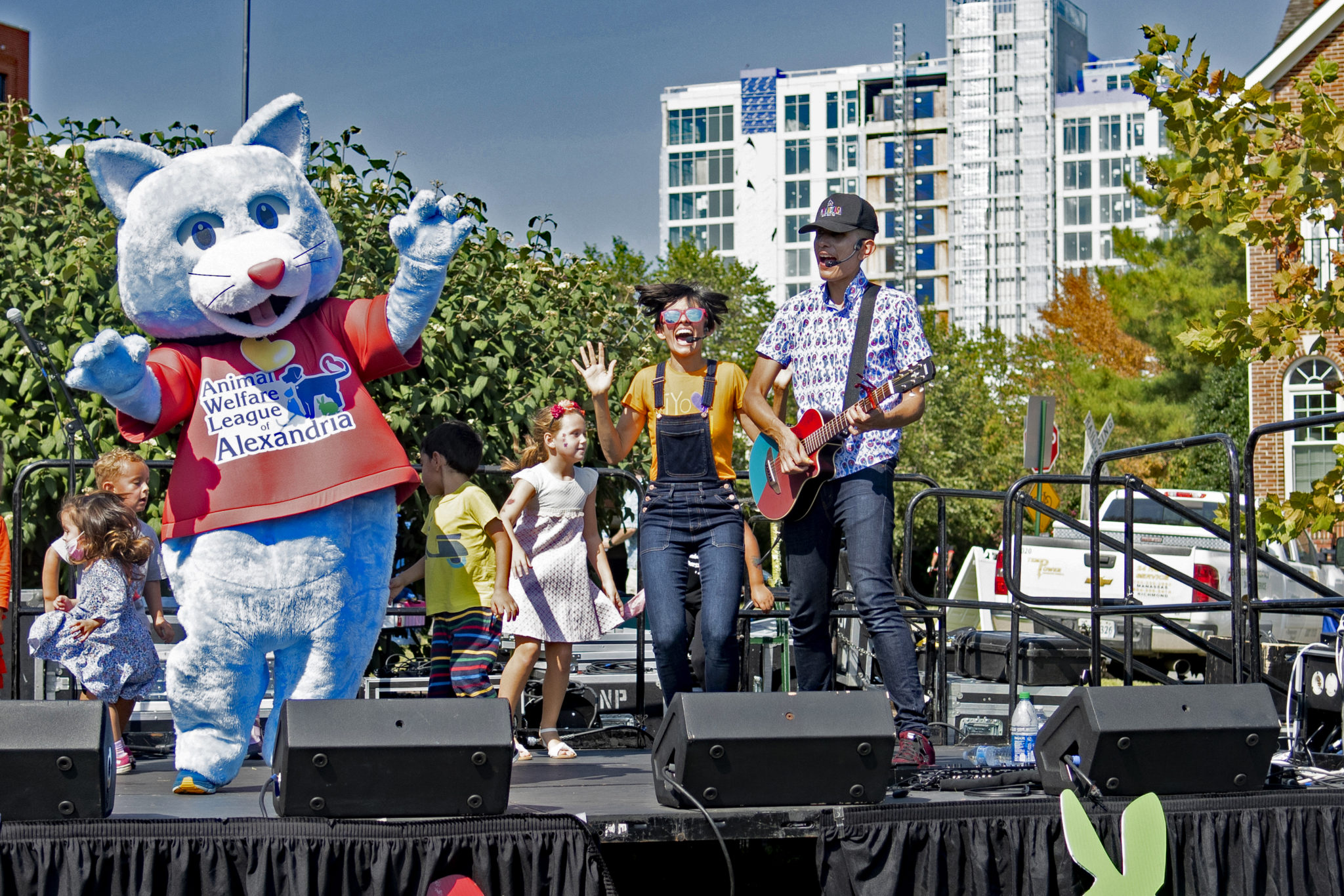 Entertainers "Uno, Dos, Tres Andres" will take the main stage in the morning. "Groovy Nate" will fill the afternoon, and "Justin Paschilades" will close the evening with jazz.
There will be animals available for adoption by the many shelters present. AWLA will have adoptable animals on site. Dogs will roam on leashes with their volunteers, and cats will be ready to mingle from the comfort of the air-conditioned Waggin' Wheels, AWLA's roaming pet van and animal hospital. Each will have its adoption process, so ask if you are interested!
Other nonprofits (animal-based and not) include Mary's Haven, Squishy Race Rescue VA, Project Second Chance, Tail's-High, Oldies But Goodies Cocker Spaniel Rescue, Del Ray Artisans, Art on the Avenue, and Vet Toga, among the 17 more. "Last year, about three-quarters of all animals brought to the event got adopted," says Gina, which is a standout statistic.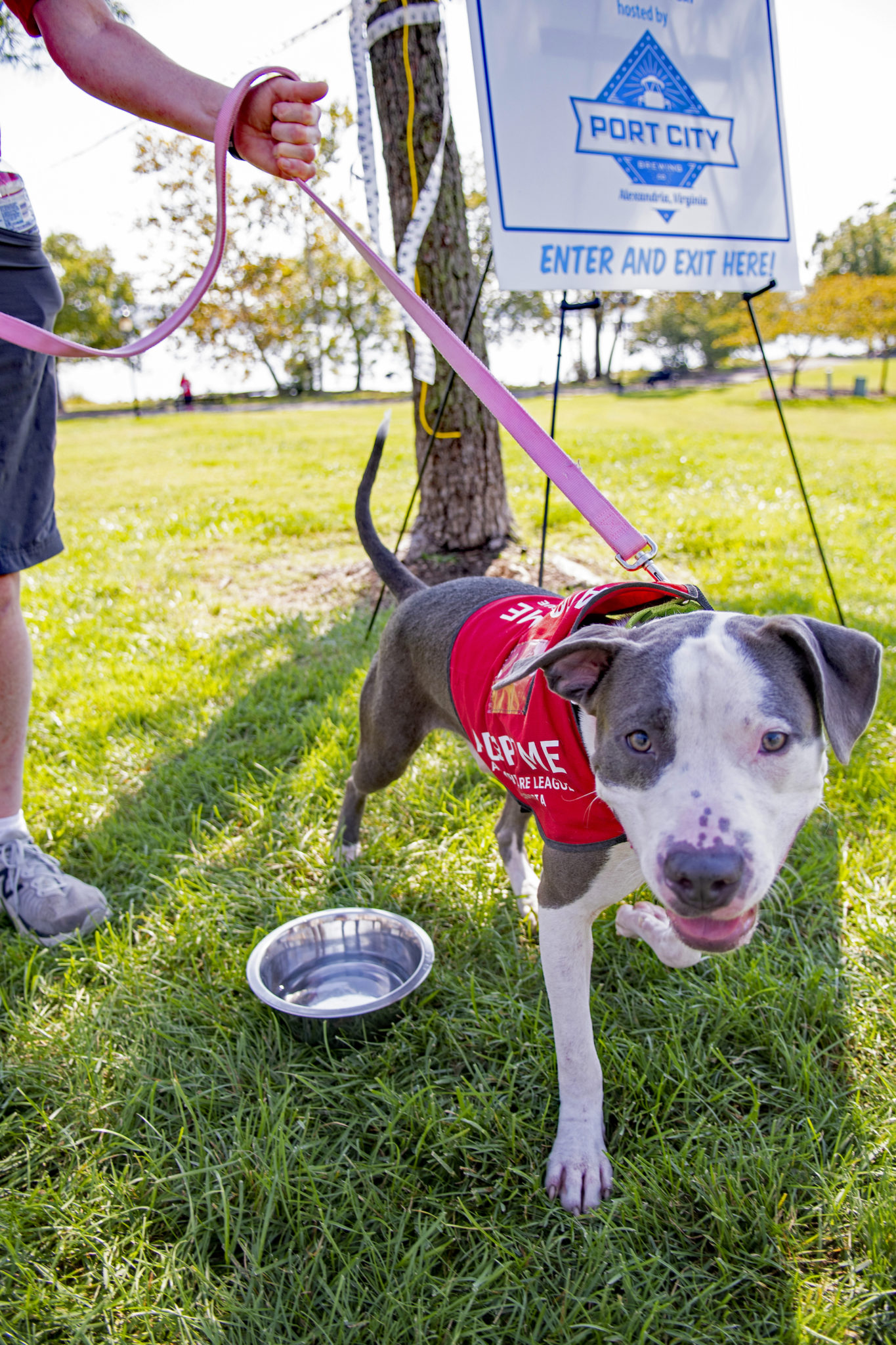 This year, Paws in the Park may have a new name, new location, and a new vibe, but it is still about celebrating the same thing it always has: Alexandria's love of its pets, people, and practices.
You might be wondering why it was renamed Paws in the Park. Hardter explains, "This name still lets attendees know what it is—a pet event—but there is so much more than that now. It is a fun afternoon in the park, fun for the whole family, including well-behaved leashed pets!"
Annual favorites will also be returning—some new and some who have been a part of it since that very first year in 2015. Stephanie says, "A lot of people have come back from last year to say it is because of this event that they can continue."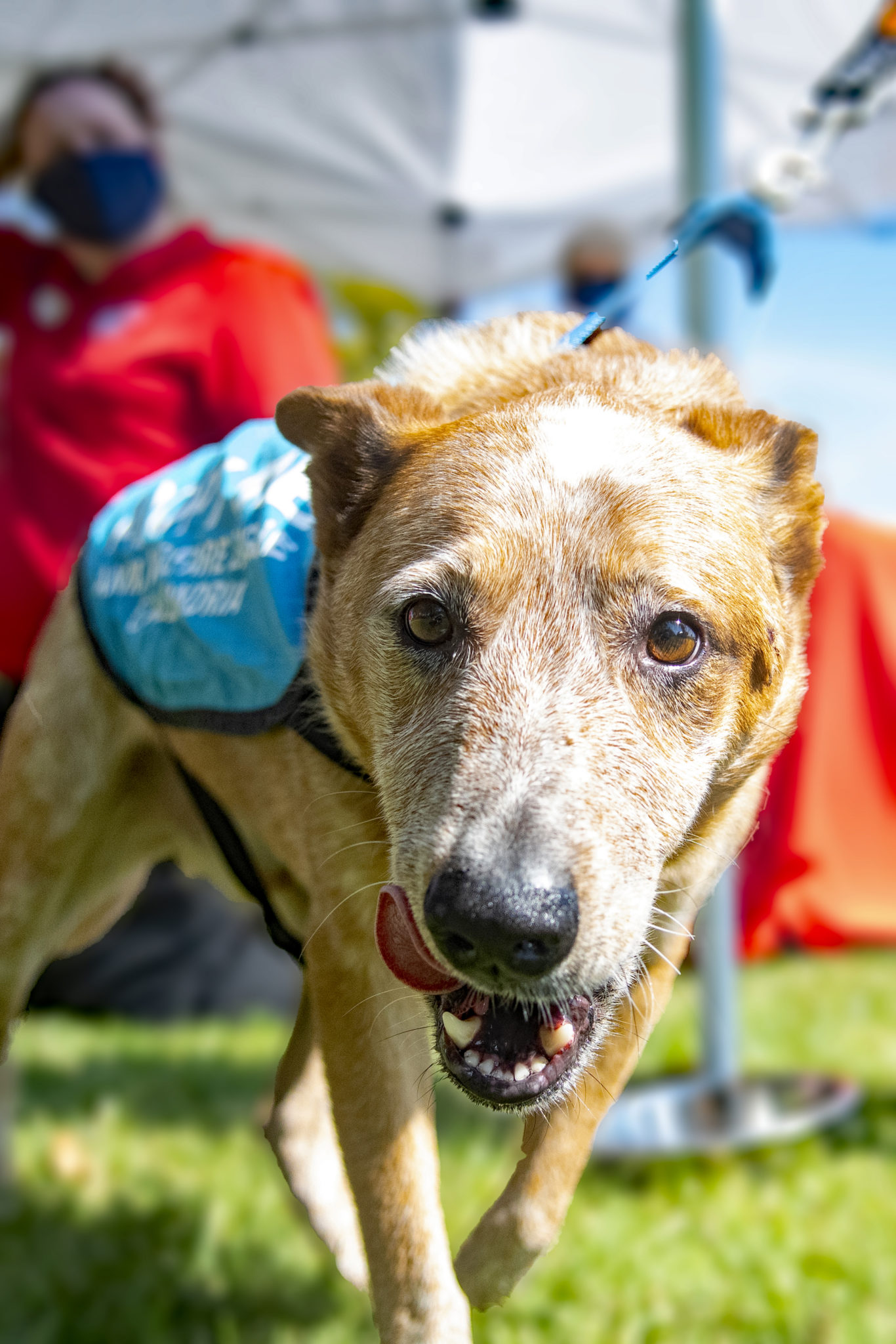 That is what Paws in the Park, Alexandria Love Your Pet Day, the Animal Open House, whatever you know or knew it as is all about: Loving your pet, loving your people, and keeping nonprofits and small businesses in business. On October 16, from 11 am until 4 pm, get ready to show that love for your city and everyone, animals included, in it. Human and animal admission is free.
Businesses that are looking to sponsor should contact Gina Hardter at [email protected] For a complete list of vendors, visit thezebra.org and search Paws in the Park.
TTR Sotheby's International Realty will sponsor the Paws in the Park Family Fun Tent, which will host a variety of animal-focused crafts, both to take home and to help animals in need at the AWLA.