Agenda:Alexandria
Agenda Alexandria October Program to Focus on the Push to Increase City Building Heights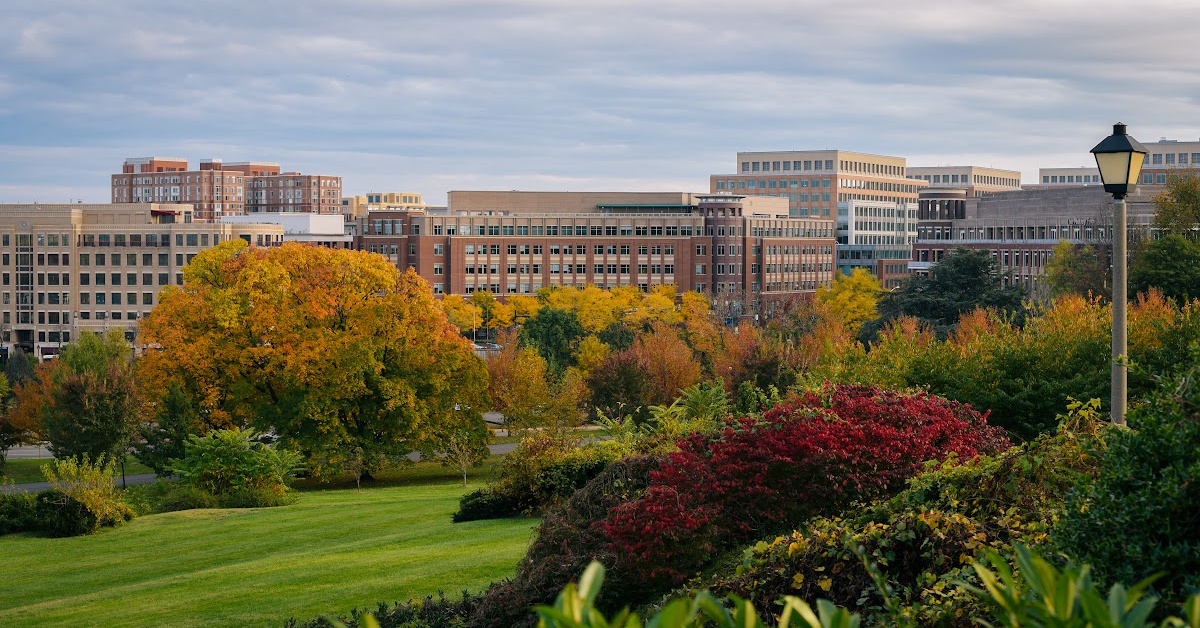 ALEXANDRIA, VA–Agenda Alexandria will take a look at a proposal making its way through city hall that would allow developers to increase the height of new buildings in many areas of the city beyond that allowed in the current Master Plan.  The pursuit of more housing units in exchange for more height will be the topic for the October 24 program.
Specifically, the proposed ordinance would allow bonus height to be utilized in zones with a 45-foot height limit up to 70 feet.  The ordinance stems from the city's commitment to boost the number of new housing unit from the present roughly 800 new units annually to 1,100 annually.
The proposal is part of Alexandria's  "Zoning for Housing" initiative that aims to increase both market-rate and affordable housing.
Panelists will include City Manager James Parajon; Nate Hurto, founder of the grassroots group Save Del Ray;  and Kamilah McAfee, Wesley Housing's senior vice president of real estate development.
The program will be held at the Lyceum, Alexandria's history museum, which is located at 201 S. Washington Street.   It will begin at 7:00 pm and run until 8:15 p.m. and it will be preceded by a reception beginning at 6:30 p.m.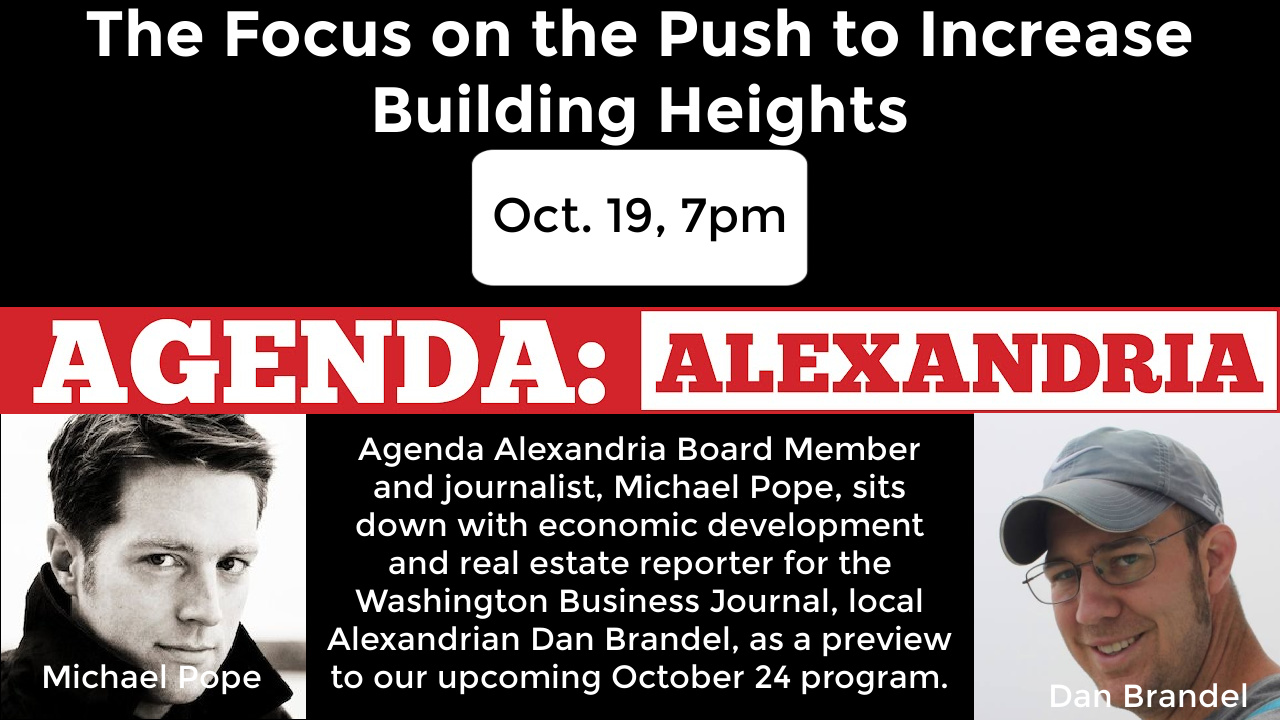 Watch the preview interview Wednesday Oct. 19 at 7pm here.
ABOUT THE PANELISTS:
James F. Parajon was appointed Alexandria's City Manager in January, 2022.  He brings nearly three decades of experience as a professional planner with an extensive technical and management background. He has managed the short- and long-range activities of large, multidisciplined consultant firms and municipal organizations; advised elected officials and local government staff on development, design, transportation and growth policies; and conducted training workshops for interest groups, the business community, and professionals on a regional and national level.
Parajon comes to Alexandria from the City of Arlington, Texas, where he has served since 2006. His most recent role has been serving as Deputy City Manager for Asset Management, Communication & Legislative Affairs, Economic Development, Esports Stadium, Fire, Libraries, Office of Strategic Initiatives, Handitran and the Municipal Airport. Prior to his current role, Parajon served as Arlington's Community Development and Planning Director, where he was responsible for the management of real estate services, planning, and the Arlington Housing Authority; civil engineering, federal grant programs, and natural gas well functions; and development services and building inspections functions.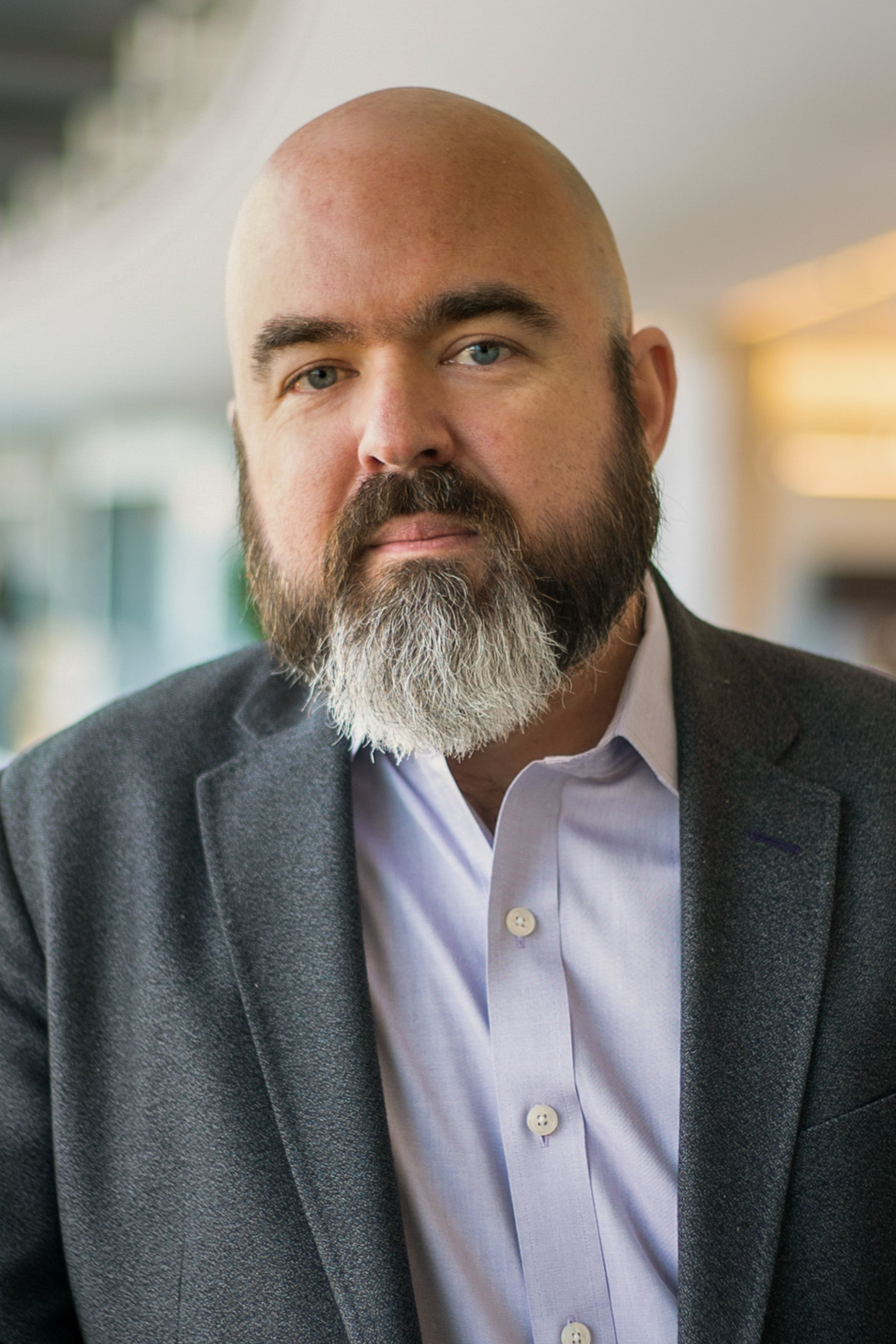 Nate Hurto is a co-founder of the grassroots advocacy group Save Del Ray. In this capacity Nate coordinates with other civic groups to educate and inform members of policy changes which have the potential to negatively affect Del Ray and Alexandria as a whole. Save Del Ray's mission is to preservie the history, character and economic vibrancy of Del Ray and the Town of Potomac's Historic District which has made Del Ray a unique and attractive destination for new residents, visitors, and businesses.
Save Del Ray was founded to provide non-partisan, non-affiliated perspectives on complex and layered policy changes providing transparency into land use and planning decisions affecting Del Ray. Nate is a current resident of the Del Ray neighborhood of Alexandria and near-native of Northern Virginia having lived in Springfield, Arlington and Alexandria's West End since elementary school.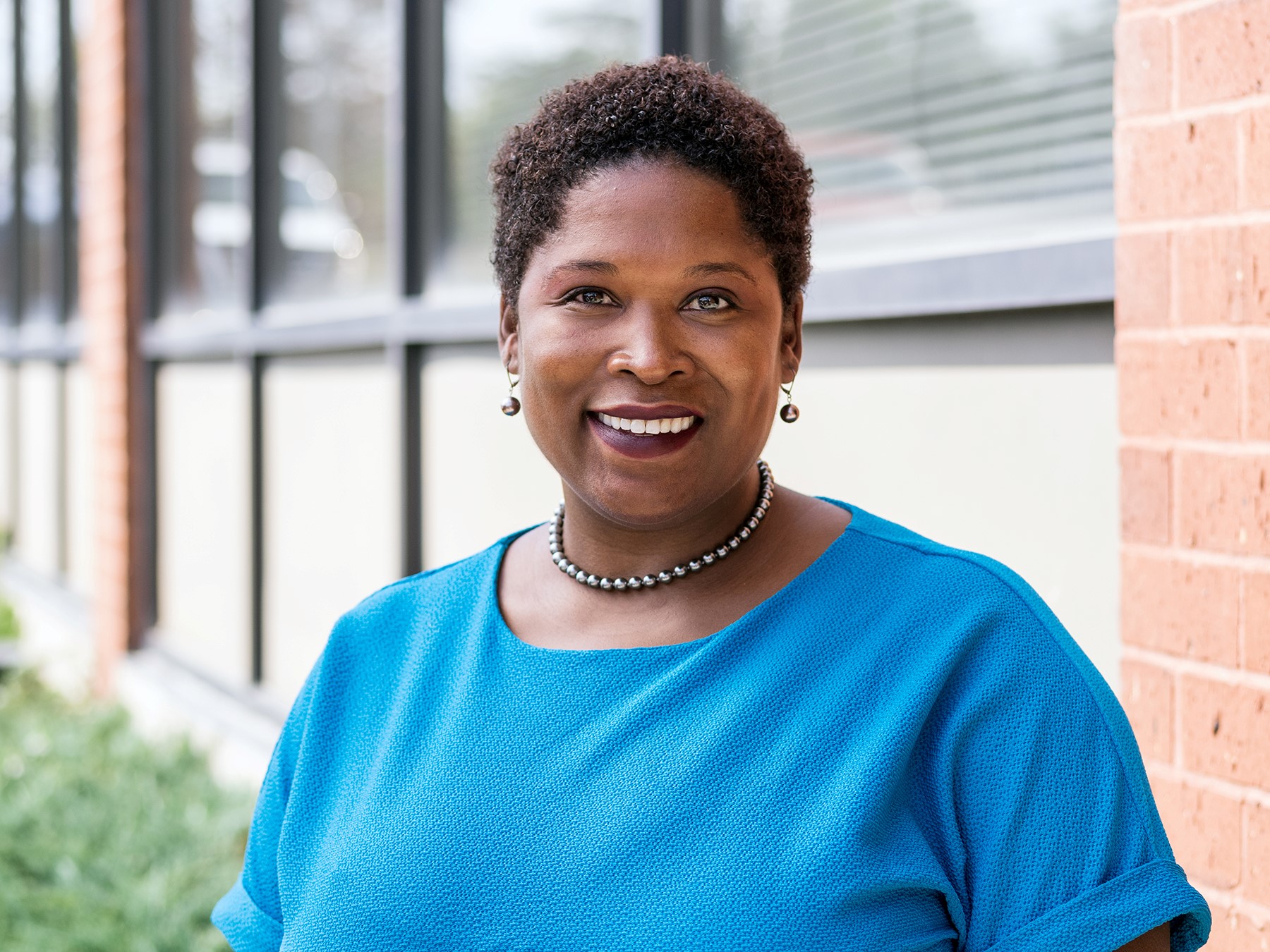 Kamilah McAfee is the Senior Vice President of Real Estate Development for Wesley Housing.  McAfee is responsible for all aspects of the company's real estate development activities from project conception through completion. McAfee joined Wesley Housing in 2008 and previously served as Wesley Housing's Director of Real Estate Development, a Development Associate with Forest City, Washington in Washington, DC, and Director of Public Finance at the District of Columbia Housing Finance Agency (DCHFA).
McAfee was a Fellow at the Center for Urban Redevelopment Excellence (CUREx) at the University of Pennsylvania. She holds a B.S. in finance and new and small business development from Georgetown University and a master's in business administration from American University.