Community News
Foodie Newz
Say Hello to Della J's Delectables New Location!
Enjoy home-cooked flavor in every plate in Alexandria, Va
Alexandria, VA  We said welcome Della J's Delectables as it opened its second location with a ribbon cutting on October 19 at 7692 Richmond Highway, former location of a Ruby Tuesday. Featuring delicious home-style cooking, the new restaurant offers delicious meals in an easily accessible location. There's plenty of parking and easy entry for all. The interior has undergone a complete remodeling and echoes the family warmth and comfort you will find on your plate. According to Katrina, one of the managers, "We want it to feel like home when you dine here."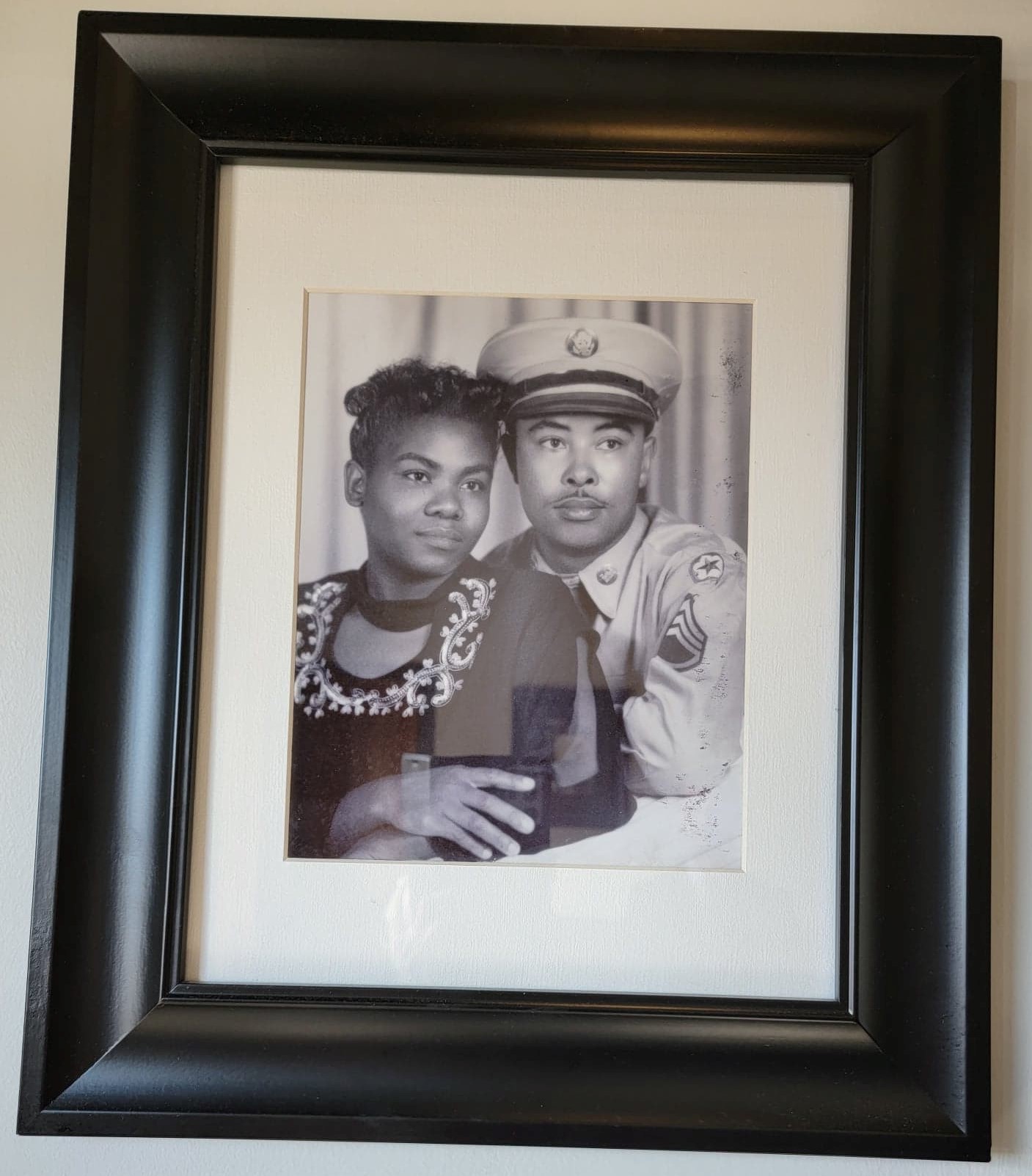 Della and Sarge (Lee) Young – namesake of Della J's Delectablers (Photo Debby Critchley)Lydia and Jerry Young shared their love of cooking and family with their pure, simple, delectable home cooked foods. Jerry explained the name of the restaurant. "The name, Della J's Delectables, was inspired by my mother, Della, who along with my father, Lee, provided the inspiration for everything I do.  I added my own modern twist to some of my mother's favorite recipes and included a few new favorites, thus Della J's was created."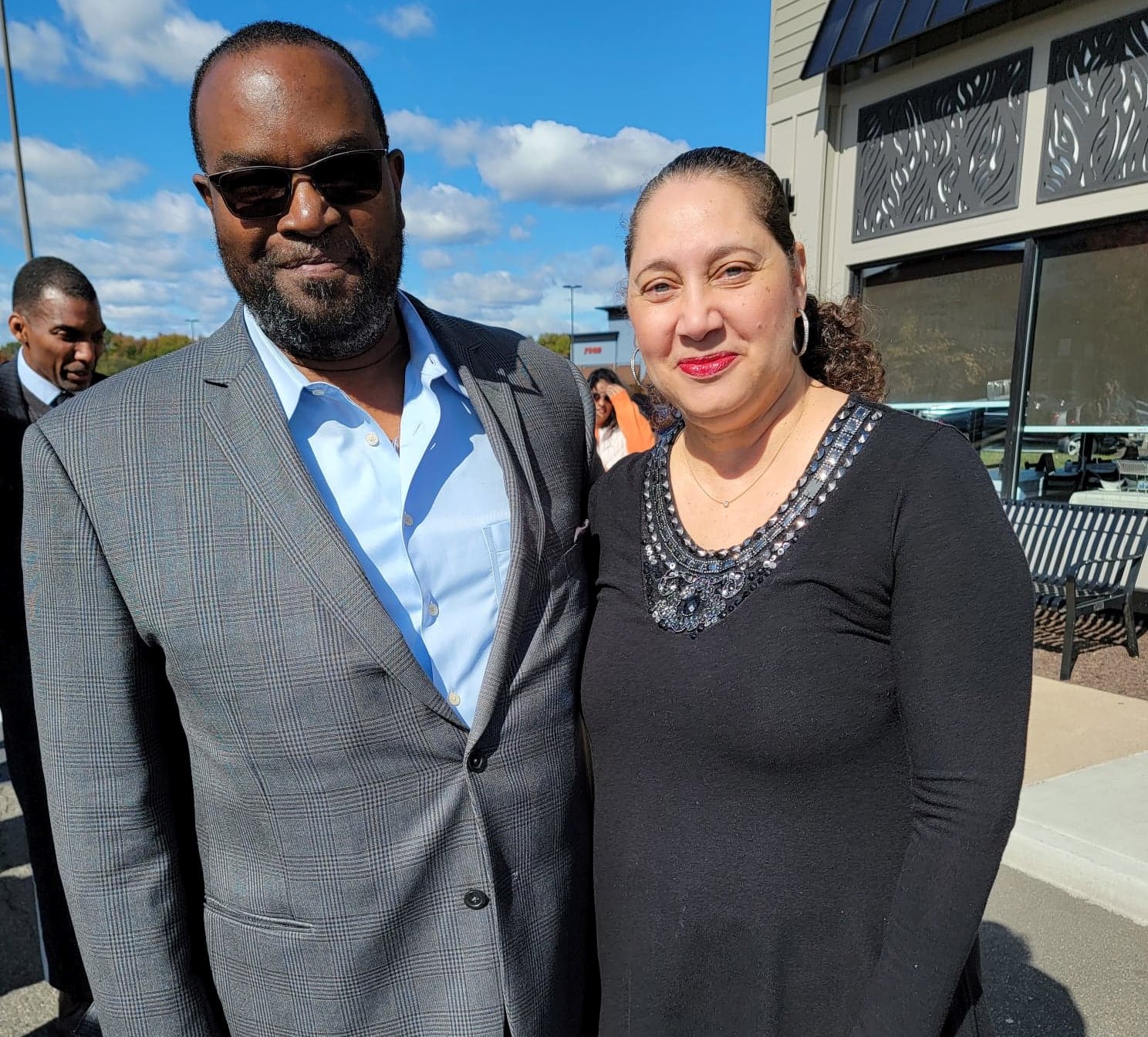 Some of the delightful Southern style menu items include crab cakes loaded with lots of lump crab and almost no binder, panko macaroni and cheese balls, and homemade peach cobbler that's as good as your mama would make. HAve a glass of Della's sweet tea to wash it all down. There's also a full bar offering a variety of wine, beer, cocktails, and soft drinks.
Visit Della J's today and enjoy a wonderful meal featuring the taste of family home cooking.
Della J's Delectables locations:
7692 Richmond Hwy, Alexandria, VA 22306, 571.371.8495
6558 Backlick Road Springfield, VA, 22150, 571.866.8058