Alexandria, VA  After 16 years in operation, Nature's Nibbles – Del Ray location is moving online! Nature's Nibbles in Del Ray is starting a new option per Chris Gabriel, "In order to meet this changing economy and to answer your calls for convenience we have launched our new e-commerce website and we couldn't be more excited!"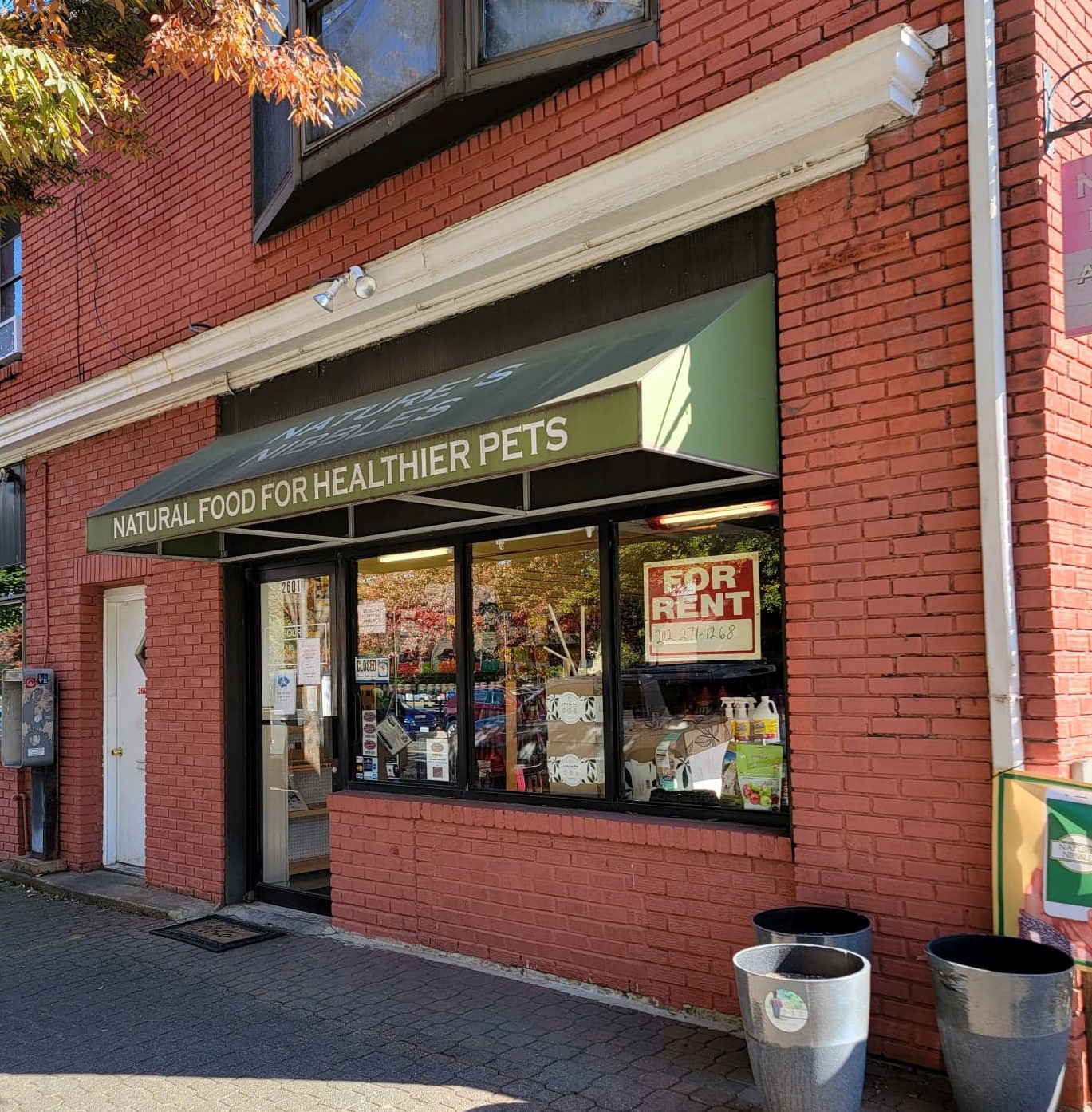 Shopping in the Del Ray store will be an option through November 26, 2022. They will be moving entirely to online sales offering delivery service, weekly offers, and individual pet nutrition consultations with owner Chris Gabriel.
You may also visit in person at Nature's Nibbles – Hollin Hall, located at 7910 Fort Hunt Rd. The Hollin Hall location is a Natural Grocer offering high quality pet foods as well as a range of local grocery products including CBD!
Online pet product orders are available for delivery or pick up at the Hollin Hall location.