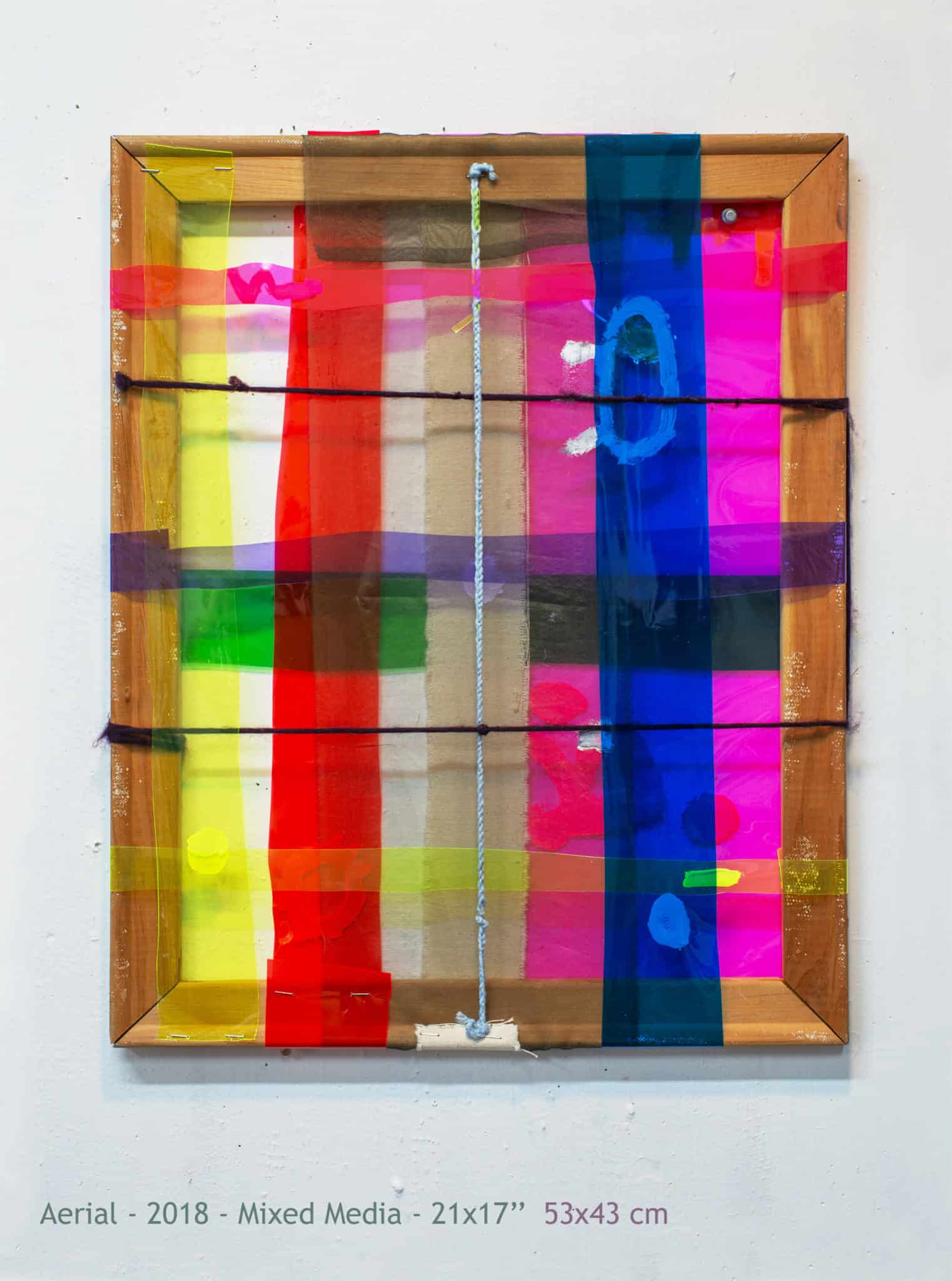 ALEXANDRIA, VA–The Art League Gallery proudly presents their Patterns exhibit now through November 6, 2022, in Studio 21 located inside The Torpedo Factory in Old Town Alexandria. The exhibit features 91 pieces ranging from acrylic and oil paintings to photography and mixed media.
Patterns are everywhere, all around us, capturing our attention in both nature and man-made structures. Think of the intricate details we see daily in trees, leaves and even spider webs and crashing waves. The visible regularities of the structure, shape, and form create unique patterns.  Brick buildings, stairwells, and grand fountains are just a few examples of man-made structures. Their patterns are for both structural and decorative purposes.
"There is something inherently satisfying about looking at patterns" says art League Gallery Director Haven Ashley who conceptualized the theme. 
The featured artists have entered artwork that portray an emphasis on patterns. Patterns refers to "a celebration of repeating or unique motifs. These range from man-made patterns to those found in the natural world, or even patterns as a reference to our habits". The exhibit was juried by New York based painter Cecilia Andre. She is a world-renowned artist and teacher with an extensive background in art education.  
 For the art lovers who can't make it to the Torpedo Factory showing, the exhibit is available to be viewed online www.theartleague.org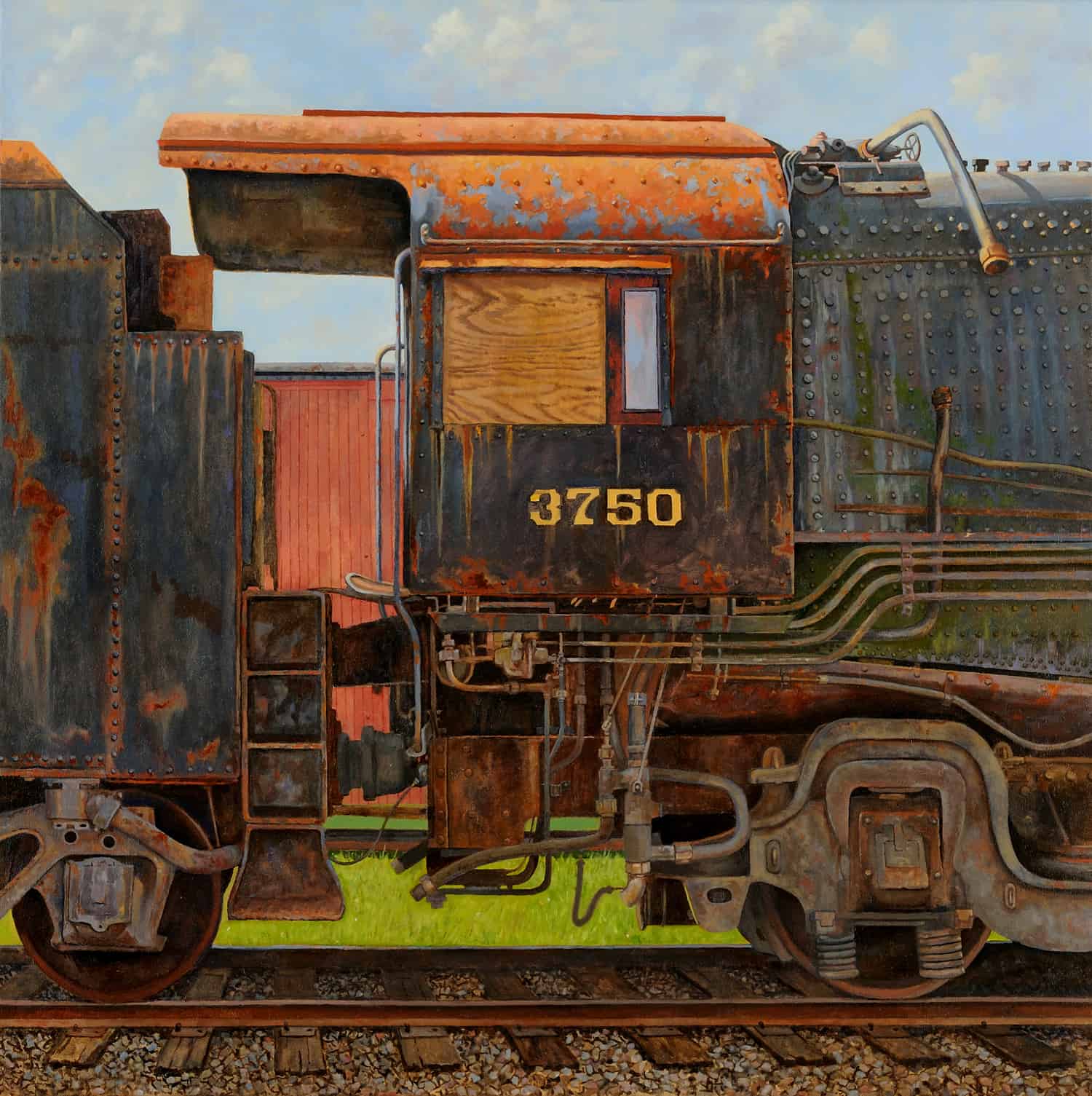 Working On The Railroad is another equally impressive art exhibit also on display at The Art League Gallery. This is a solo exhibit by artist Ray Burns showing now through November 6, 2022. 
This collection includes 14 lushly detailed oil paintings. Burns finds his inspiration from railroad museums, and abandoned tracks in the mid-Atlantic regions. Burns has a way of uniquely capturing the rugged character of these majestic aging locomotives. He uses rich color along with his ability to highlight their unique weather-worn patina. His artwork focuses on locomotives, boxcars, and cabooses.
"I find beauty in both the design and decay of these machines", says Burns, who has been drawing since the age of 12. "My aim is not to evoke a feeling of nostalgia for 'the good old days' of railroading but to show the character of each piece as they are, machines at work, and of machines having been used and discarded, but not forgotten".
The Working On The Railroad Exhibit can also be viewed online www.theartleague.org
Established in 1954, The Art League Gallery is a non-profit organization. It's mission is "to provide exhibiting artist members with the opportunity to have their work judged by esteemed arts professionals. The goal is to compete to exhibit their work in one of Washington's largest galleries".
The Art League Gallery is located in Studio 21 of The Torpedo Factory, 105 Union Street Alexandria, Virginia 22314 For more information on The Art League Gallery contact Julia Chance, Communications Specialist [email protected] or Ariane D'Souza, Communications Director [email protected].
[SEE ALSO: Celebree School Groundbreaking Ceremony for Welcome Center]