Community News
Foodie Newz
Ms. Moxie's Moonshop Introduces PMS Chocolate by Nestle
Newly-Formed Partnership Offers Long-Awaited Solution to Women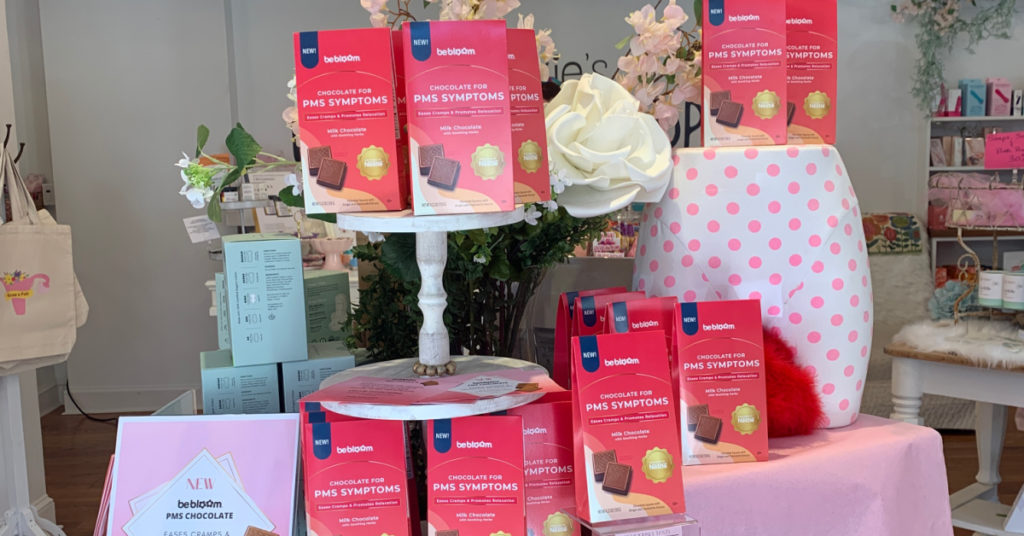 ALEXANDRIA, VA – Females of all ages poured through the doors of Ms. Moxie's Moonshop at 102 N Fayette St. on Saturday, October 22nd to enjoy their first tastes of bebloom PMS Milk Chocolate made by Nestle. The newly-formed relationship between the local woman-owned business and the chocolate giant came about at a time when the latter company was product testing and looking for the right market in which to introduce their new confectionery. 
"It's been really exciting that I've been able to partner with Nestle, and it's great for women that they have an alternative to Motrin and Tylenol," said Ms. Moxie Owner Ann Ile. The bebloom branding – Chocolate for PMS Symptoms – Eases Cramps & Promotes Relaxation – Milk Chocolate with Soothing Herbs, was a huge hit at Ms. Moxie's Moonshop.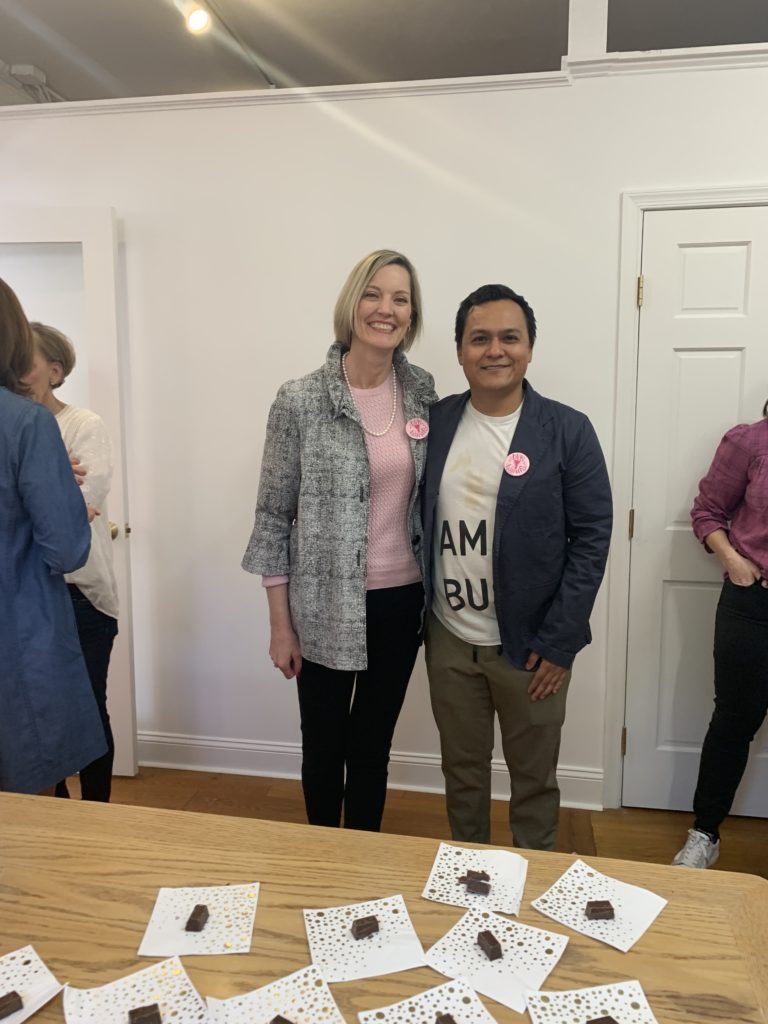 "This is the first test into this area to go after things that women want and they want it natural because there's so much concern with over-the-counter with long term medication, so this just gives women another option," Jodi Bahnub, Nestle Marketing Manager explained. Also present at the Saturday's event was Carlos Armas Aleman, Nestle product designer and food scientist.
Abigail Sullivan, Moxie Consultant explains the "period movement" as a growing movement of young women or anybody going through their period really talking about it and the struggles they've been through and times they have needed help and someone has reached out to help them.
"Learning that I can talk about this and there are people who are willing to listen who are so incredible puts a smile on my face every time I come in here," said Sullivan.
The book Period Power by Nadia Okamoto, which offers support for the menstrual movement, has illuminated the fact that not only do women go through their struggles alone, but also this  includes people who are experiencing homelessness and having a tougher time finding products they need. 
"So much shame and stigma about going through this hard time and going through life when other people are expecting you to perform at 100% when sometimes you can't," said Sullivan.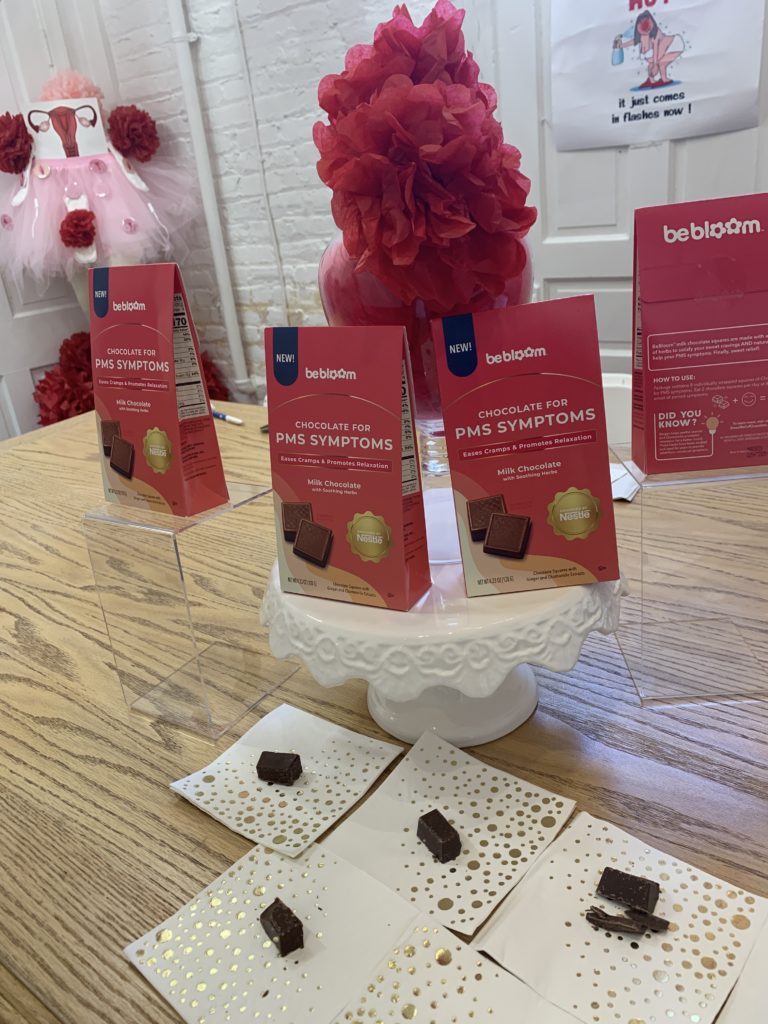 Chocolate has long been recognized as a product that satisfies cravings for females who have their periods. The milk chocolate made with ginger and chamomile also helps with anxiety, dementia, and inflammation, making it appealing to males and older people as well. 
"It is even safe to eat for women who are pregnant, so long as they do not have any milk allergies," said Armas Aleman. While Nestle is trying to reach the broadest market with the entry product of BeBloom, it is also considering expansion of the line, pending market results, into other versions such as dark chocolate.
Each bebloom product comes in attractive packaging in individually-wrapped gold foil and retails for $12.99 per bag. Their marketing information describes it as "delicious artisenal milk chocolate made with a blend of herbs to satisfy sweet cravings and naturally manage PMS symptoms." At only 170 calories per 2-piece serving, that may be the perfect solution!
[SEE ALSO: Fraud Alert: Watch Out for Student Loan Forgiveness Scams]