Arts
THEATRE
Zebra Misc
Mount Vernon Community Children's Theatre 'The SpongeBob Musical' Stars Youth From 18 Alexandria Schools
Republished from Mount Vernon Community Children's Theatre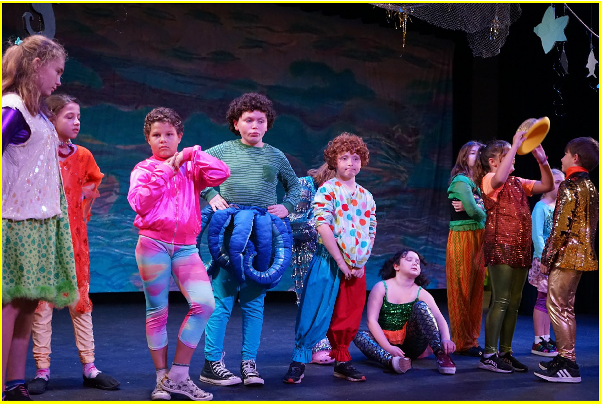 ALEXANDRIA, VA–Starting November 11, the Mount Vernon Community Children's Theatre (MVCCT) will debut its latest musical 'The Spongebob Musical' at Bryant High School (2709 Popkins Lane).
The cast couldn't be more excited for curtain up. This year, the family-friendly performance showcases talent from 18 schools across Alexandria. In addition, youngsters from schools in Springfield and Arlington also star.
"It's great to see so many talented kids come together from all over Alexandria and beyond and work together so well to bring the public this amazing performance," said Lexi Keogh who produces the show alongside KellyGerstenberg. "The cast is so excited to finally see an audience so please come out and show your support for ourkids," added Gerstenberg.
The 44 young actors, who range in ages from eight to 18, have been rehearsing three times a week since September to prepare for the run of four evening and two matinee shows..
The MVCCT adaptation of the hit Broadway musical is based on the popular kids TV cartoon starring the adventures of the underwater yellow sponge and his friends and frenemies; Patrick, Squidward, Plankton and more.
Directed by Chinara Hill, it is packed full of songs, humor and thrills and is suitable for all ages. Come and see ifSpongeBob's optimistic spirit can save Bikini Bottom from certain doom. The clock is already ticking!
Performances are held Nov. 11, 12, 18, 19 at 7 p.m. and Nov. 13 and 20 at 3 p.m. at Bryant High School, Popkins Lane.
Tickets can be purchased at mvcct.org.
For further information, to arrange interviews, or to attend a technical week performance, please contact Julie Allen at [email protected]
[SEE ALSO: Blind Bourbon Live at Nationals Park this November]