Community News
Foodie Newz
Tempo Restaurant in Alexandria is Closing After 32 Years
"We will miss our customers the most. They have been like family," said Wendy Albert.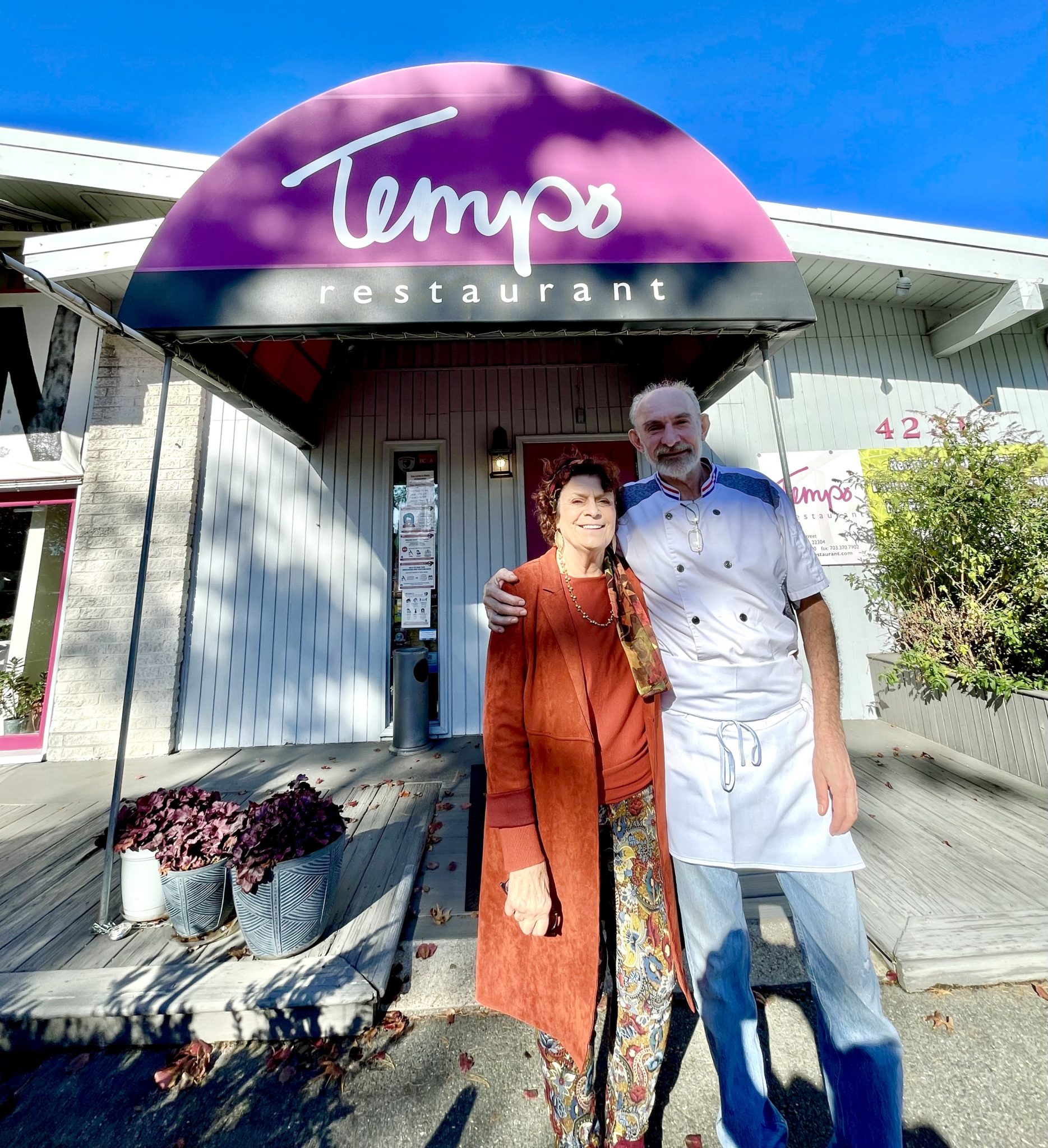 By Mary Wadland
After 32 years, Wendy and Serge Albert are hanging up their chef aprons at Tempo Restaurant, the business they built in the remains of an old gas station located at 4231 Duke Street in the West End of Alexandria. "We have loved every minute that we have been here and will miss our customers the most," said Wendy when we met last week to discuss the news.
Citing health reasons and a burning desire to take a break, the husband and wife duo hope to enjoy the next stage in their lives. "I'm ready to go fishing and foraging in the woods of France with my brother looking for mushrooms," said Serge Albert, who mentioned he'd like to spend some time in his home country with his 90-year-old mom there also.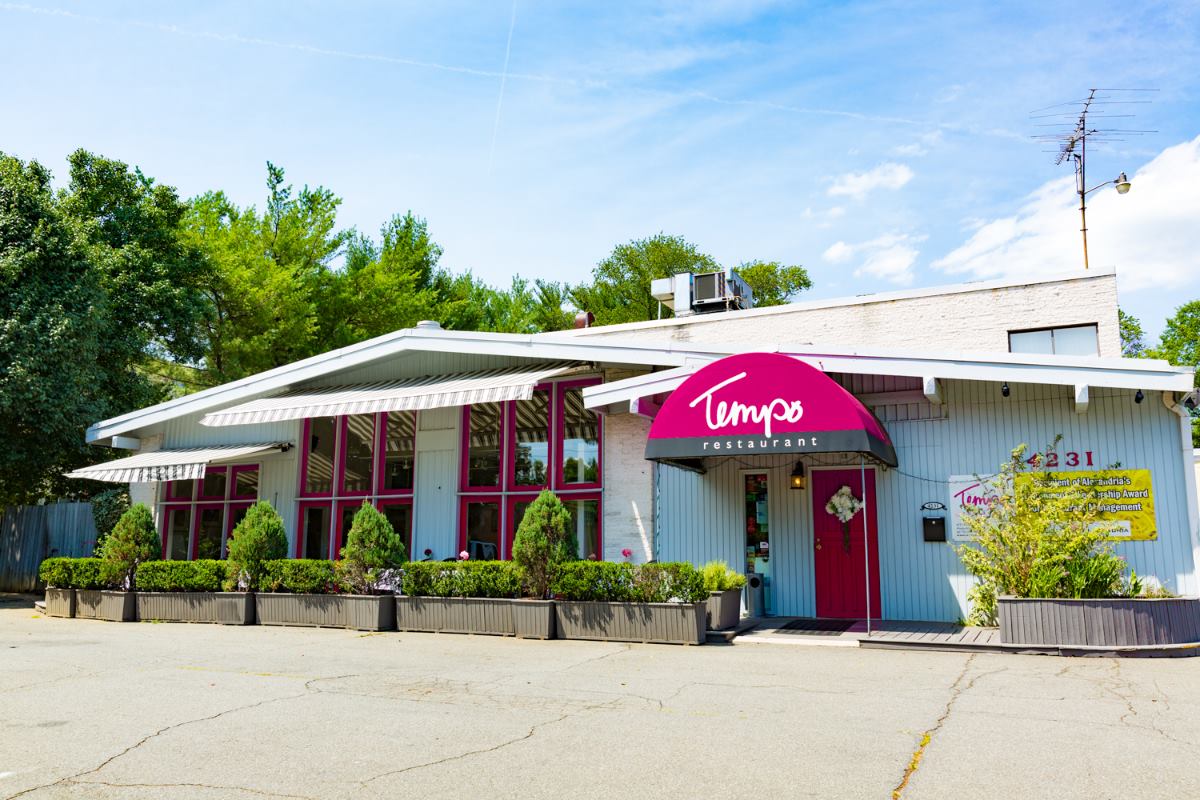 Wendy chimed in and said it's just time. "We also have family in California and a son in Richmond, and we've both been working seven days a week for almost 50 years. We're kind of tired. It's time for us to enjoy the last part of our lives."
Serge and Wendy are part of an amazing love story. She was one of the East Coast's first female executive chefs when she took the reins at Portner's Restaurant at 109 S. St. Asaph Street in Old Town. Serge was cooking his chef hat off while running the kitchen at the old Terrazza Restaurant. They fell in love, bought a house in the West End, had a son, then looked around and saw an old gas station at the bottom of the hill.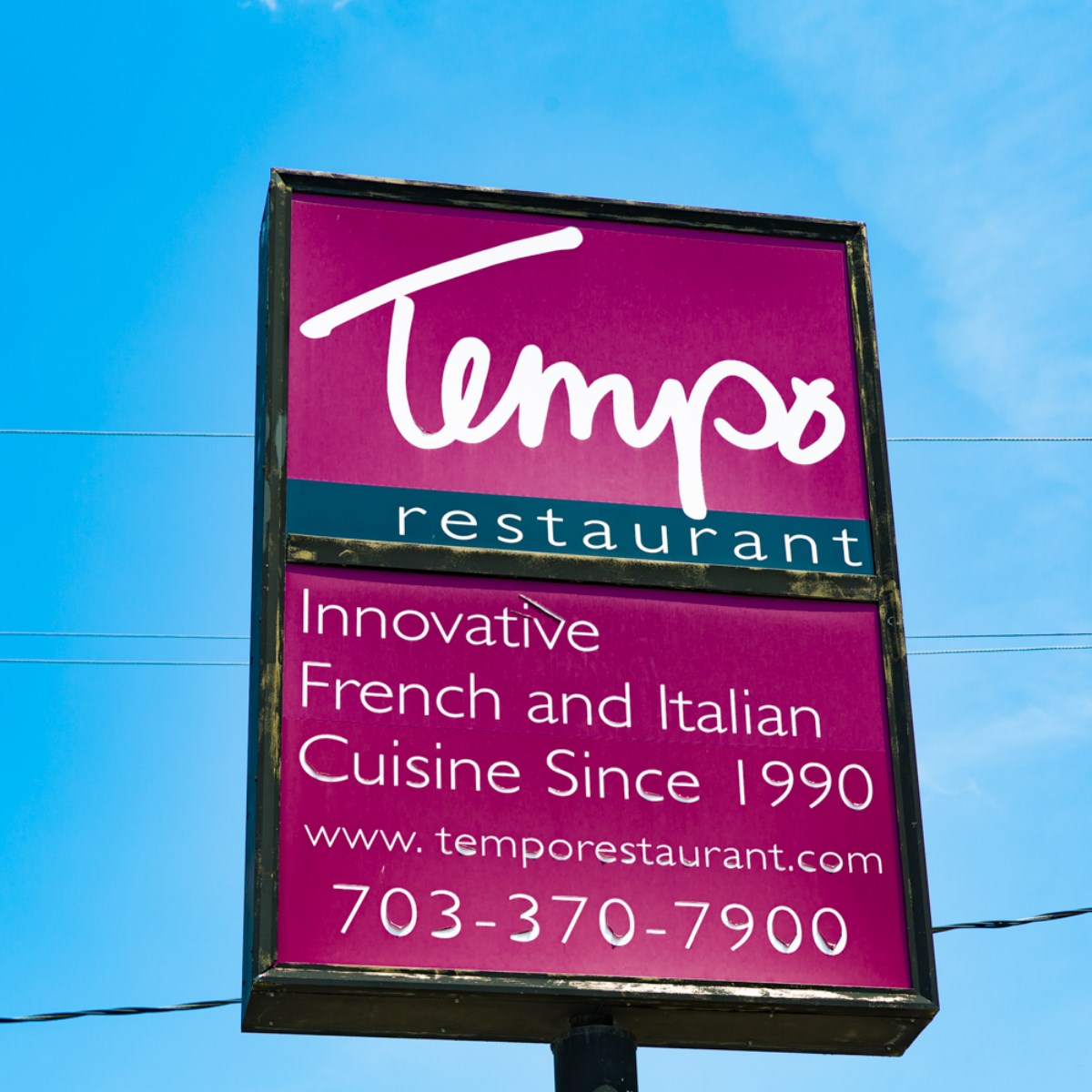 "We took it down to the studs, but that's the best way to build a restaurant. We made it like we wanted it," said Wendy. The big windows, tall ceilings, bright white walls and tablecloths have been the perfect backdrop to their exceptional cuisine. "People were taking pictures of their food long before Facebook and Instagram came along," said longtime patron Lucelle O'Flaherty, who has been a regular customer since the beginning.
See Tempo Restaurant Review Here
"Tempo's closing will leave a big hole in the restaurant scene," said Allison Silberberg, former mayor of Alexandria, when she heard the news. "We'll miss their Italian and French cuisine, but Wendy is also such a personable, community-minded restauranteur who has supported so many causes and those in need."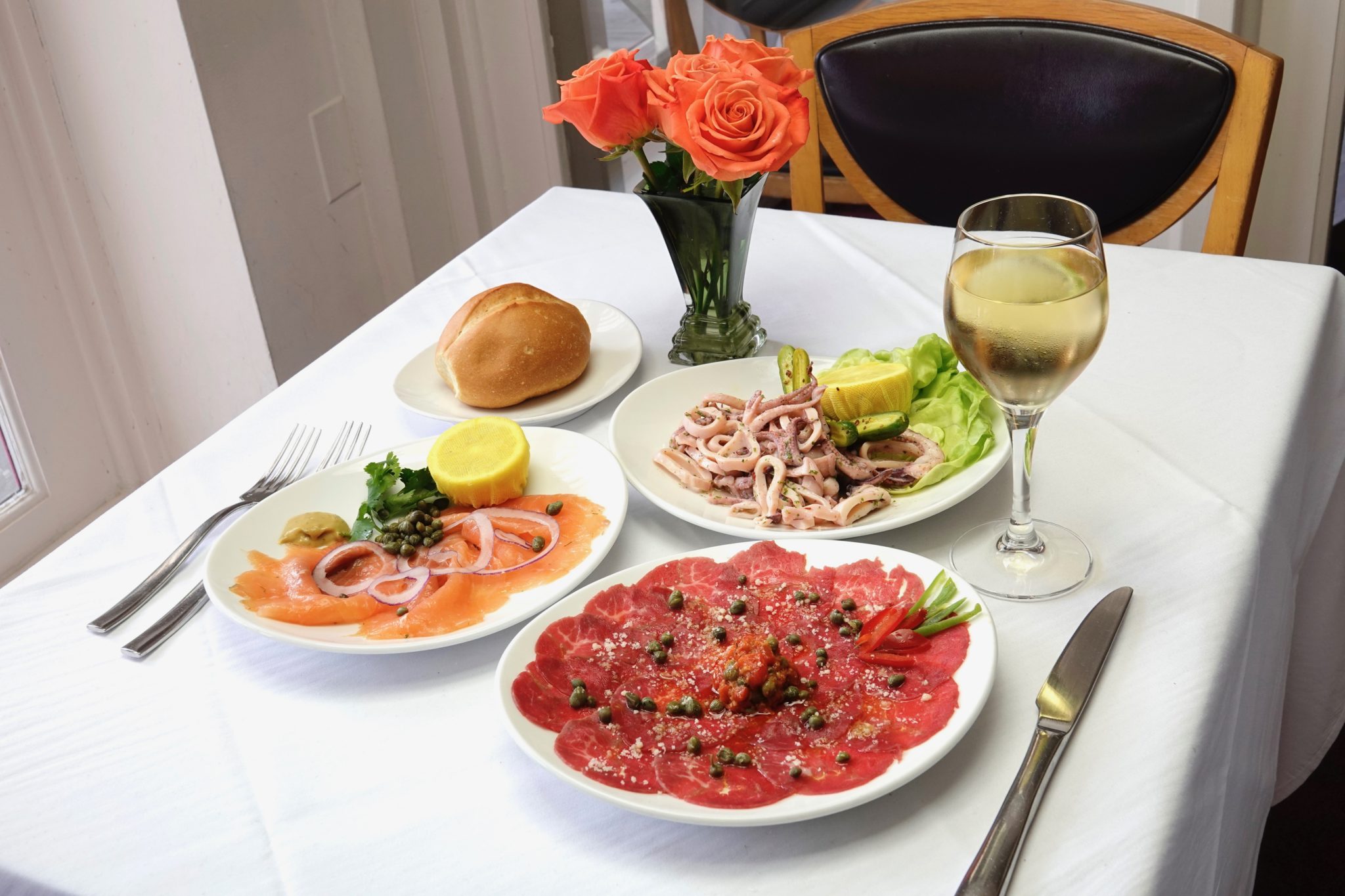 Wendy hails from California by way of Chicago. She was cooking at a restaurant there in the late 70s when her food got noticed. Two wealthy restaurant owners offered her jobs—one in Key West, the other in Alexandria.
"I had heard of Key West but never of Alexandria," Wendy said. So she asked a psychic friend to read her tarot cards. "It came up Key West, no question," said Wendy. "But my friend wiped all the cards off the table onto the floor and said, 'I don't care what the cards say. You need to go to Alexandria!'"
And that's how she got to Old Town in 1979, working for the Hamburger Hamlet company that owned Portner's. Wendy dug in and made Alexandria her own. She became one of its earliest promoters. Wendy's community involvement prompted the City to ask her in the early 80s to head up the Alexandria Convention and Visitors Bureau (now Visit Alexandria). "I was glad to help put Alexandria on the map, but I wanted to do it through my food," said Wendy.
Over the years, Serge and Wendy have won many awards for their outstanding food and have been recognized as business leaders as well. They are founding members of the West End Business Association (WEBA). They have always been prominent Chamber of Commerce ALX members, winning Small Business of the Year in 2008.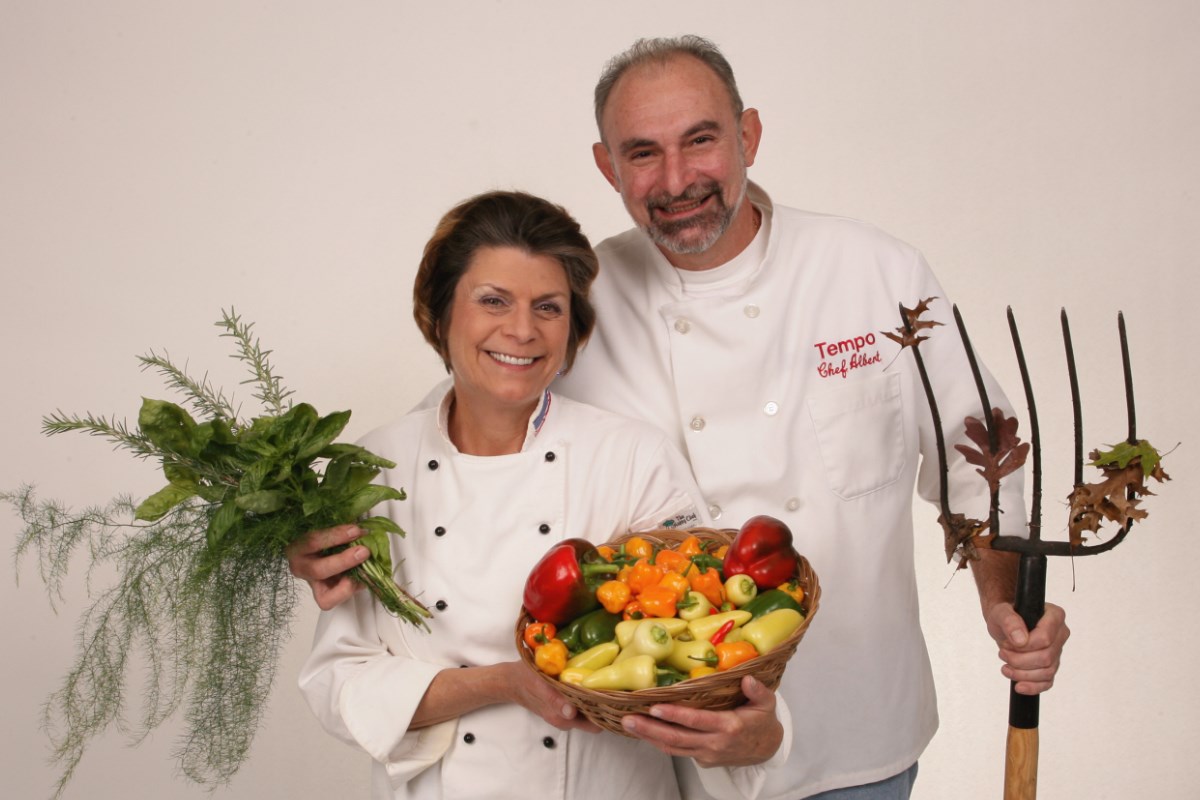 "Wendy and Serge have given back more than their share," said Mary Lee Anderson, Executive Director of Senior Services of Alexandria. "So many organizations in town knew they could always count on Tempo," she added when finishing a business lunch at the restaurant last Friday. "We are so sad they are closing. I'll be back before they close for good. That's for sure.".
"Like I said before, we really will miss our customers the most. They have been like family," Wendy said with a break in her voice. "We had the cream of the crop."
Tempo closes Sunday, November 13. If you want a table, you need to make a reservation soon. The restaurant is open for lunch and dinner every day except Mondays and Tuesdays. Call 703-370-7900.