Obituaries
OBITUARY: Randall "Randy" Thomas VanScoy, 71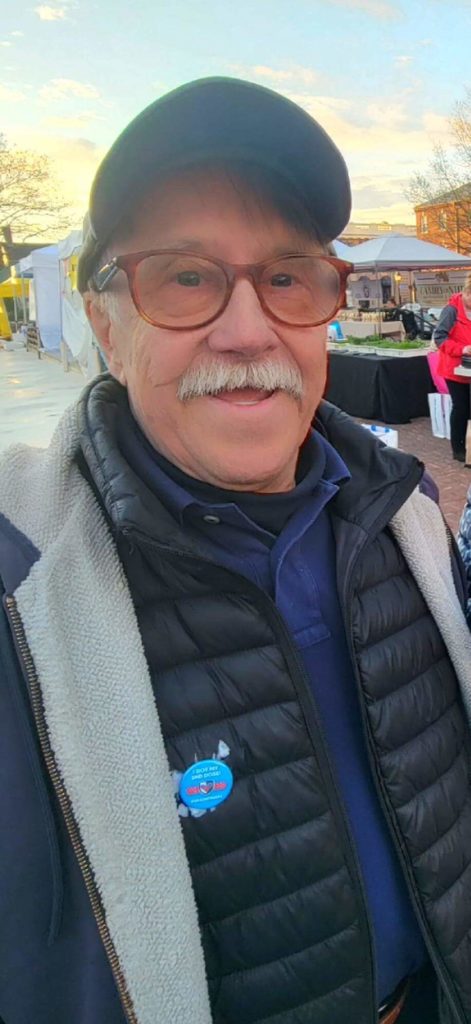 ALEXANDRIA, VA – Randall "Randy" Thomas VanScoy, 71, of Alexandria, VA, passed away after a brief battle with cancer on Tuesday, September 27, 2022 surrounded by his family, closest friends, and his beloved cat Mimi.
Born on November 16, 1950 in Mt. Kisco, NY, he was the son of the late Benjamin and Joan (Napier) Van Scoy. He graduated from North Salem Central High School in 1968, and he went on to earn a Bachelor's in Business Administration from Strayer University. VanScoy worked in hospitality and service management at Howard Johnson and Marriott corporation and later at the Patent Trade Office.
His real passion for 21-years was the business he built, Van Napier Farms, which made and sold homemade jams and pickles at the Old Town Farmers Market in Alexandria. It meant everything to him to hear about his products being enjoyed near and far by his loyal customers.
Mr. VanScoy was a kind and generous man who enjoyed many things with his close friends, including playing cards, cooking, eating delicious food, spending time at the beach, watching Yankees baseball, and attending Broadway shows.
Mr. VanScoy is survived by his brother Peter (Linda) Van Scoy of North Salem, NY, his nieces Rachel (Ryan) Brodeur, Sarah (Michael) Broderick, Lori (Ramon) Nieves, and grandnephew Benjamin Broderick. Funeral services will be private with Duksa Family Funeral Homes at Burritt Hill, 332 Burritt St., New Britain, CT 06053. In lieu of flowers, please consider donating to a local food bank. To share a memory with his family, please visit us at www.duksa.net.