Community News
Holiday Pop-Up Market Returns to Alexandria November 26
Event is a partnership between Port City Brewing Co. and Made in ALX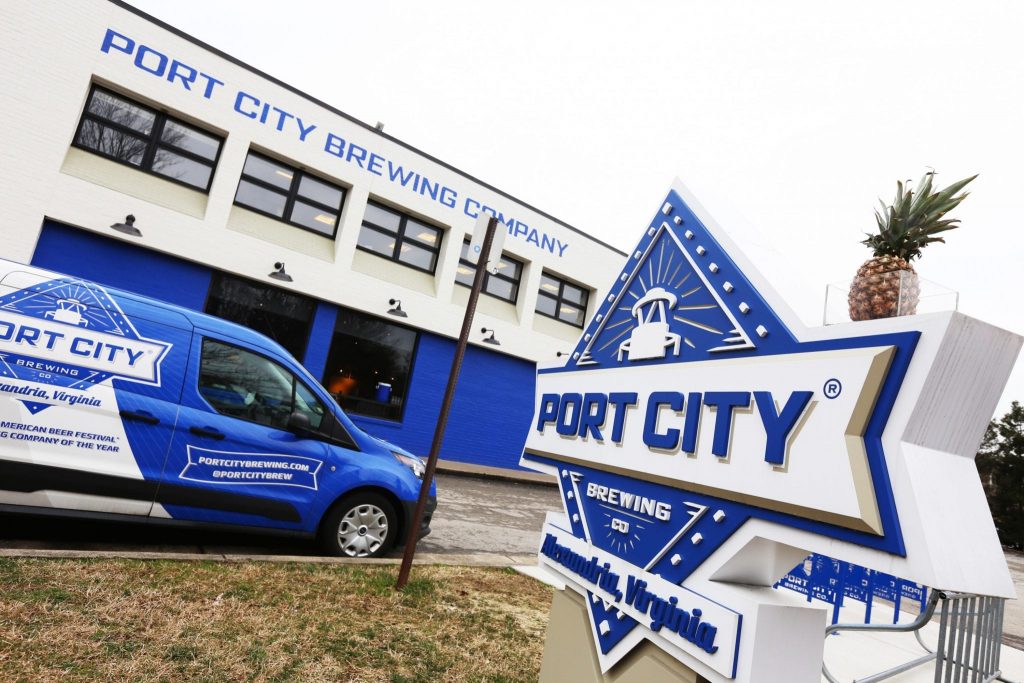 ALEXANDRIA, VA – Port City Brewing Company in partnership with Made in ALX announced the return of its annual Small Business Saturday Holiday Pop-Up Market, featuring local artisans and makers showcasing their handcrafted products.
The event taking place on Saturday, November 26 from noon – 5 p.m. will feature over 30 artists displaying their crafts in a diverse family-friendly local pop-up market that will take place in Port City's parking lot.
Items available range from jewelry, home décor, woodcrafts, candles, wellness items, gifts for children and much more – to list a few, providing a variety of handmade gift-giving ideas to pick up this holiday season.
This is the third year for this holiday pop-up event at Port City Brewing Company. This year, Made in ALX, a collective of local artists, creators and makers, is organizing the event at Port City.
Examples of some of the artists that will be on-site include:
Made by Caylea – Jewelry
Daniel Horowitz Art – Photography
Garden Home – Home decor and children's dress-up
Blonde Spiritual Millennial – Manifestation items
Chandra Designs – Jewelry
Blue Room Studio / DMV Matchbooks – Artwork
Teddy's Turmeric Tamer – Pet items
London Woodworks – Woodcrafts
C & A Soy Candles
Calming Connections & Wellness – Self-care gifts
Personal Inspirations Woodcrafts
Syd Evans Art
ISO Candles
Cosmic Crayon Company
LyKha – Concrete vessels
Blue Lark Designs – Art
Sophisticate Supply Co. – Leather
Alexandria Honey Co. – Candles
Apothecary Spices
White Lily Shoppe – Soaps and Bath
Del Ray Metalworks
Potomac Candle Co.
Julianne Woehrle Art
For a full slate of artisans scheduled to participate in the holiday pop-up visit, MadeInALX.com.
EVENT DETAILS
What: Port City Brewing Company & Made in ALX Holiday Pop-Up Market
When: Saturday, November 26, 2022
Where: Port City Brewery Company, 3950 Wheeler Ave., Alexandria, VA 22304
Time: Noon to 5 p.m.
Website: www.madeinalx.com or www.portcitybrewing.com
Admission: Free for shoppers, fee for vendor participation
Weather Plan: Rain or shine