Foodie Newz
Alexandria Foodie Newz To Look Forward to This Fall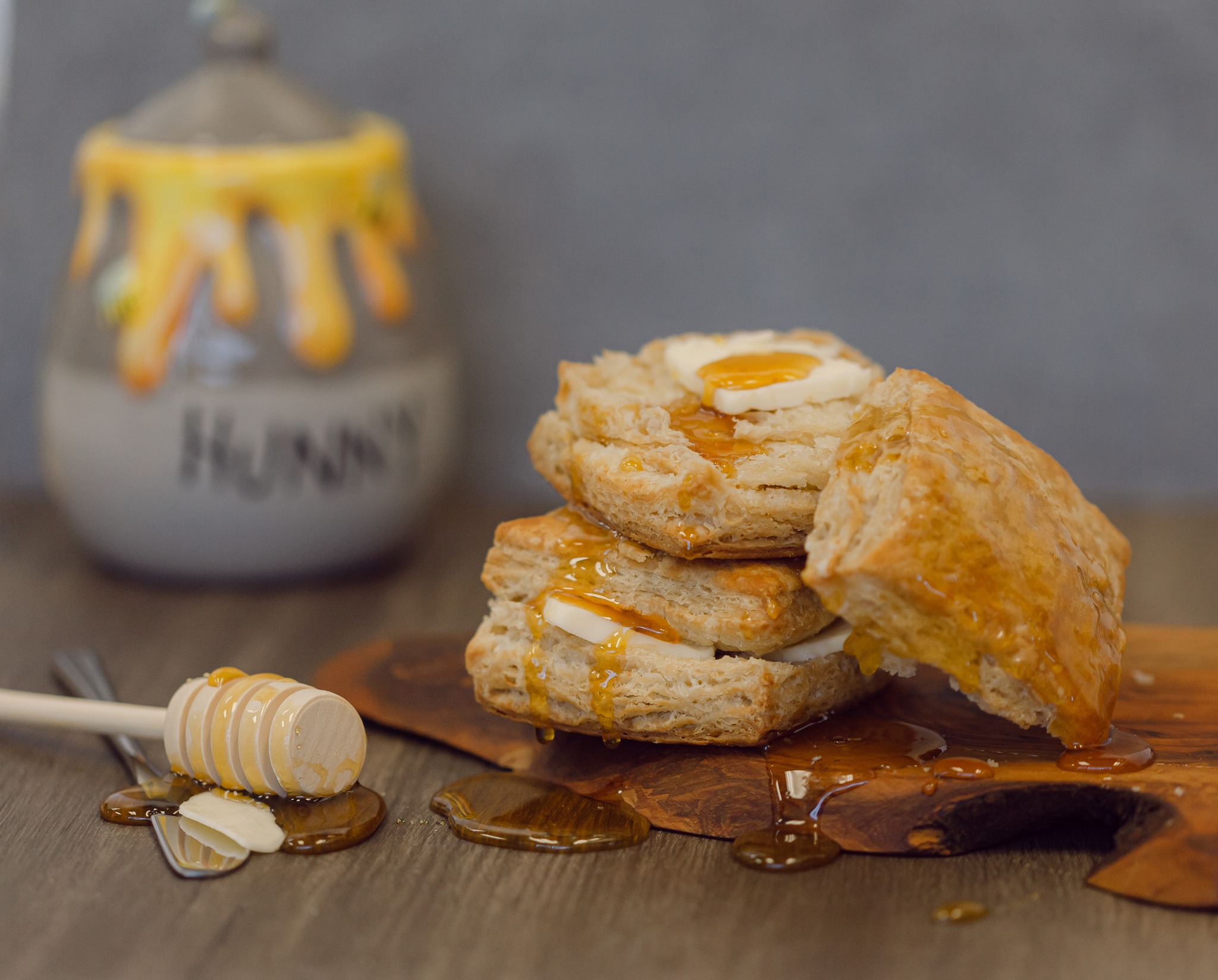 Alexandria, VA – Say goodbye to fall and welcome the end of Daylight Savings. We're busy raking leaves while getting ready for the holidays to come. I'm looking forward to eating turkey with lots of sides. There are lots of restaurants that are offering a sit-down dinner or carryout meals suitable for your family and friends. In the meantime, lots of stuff is going on around town. In the meantime, as usual, there's always something happening.
What's around town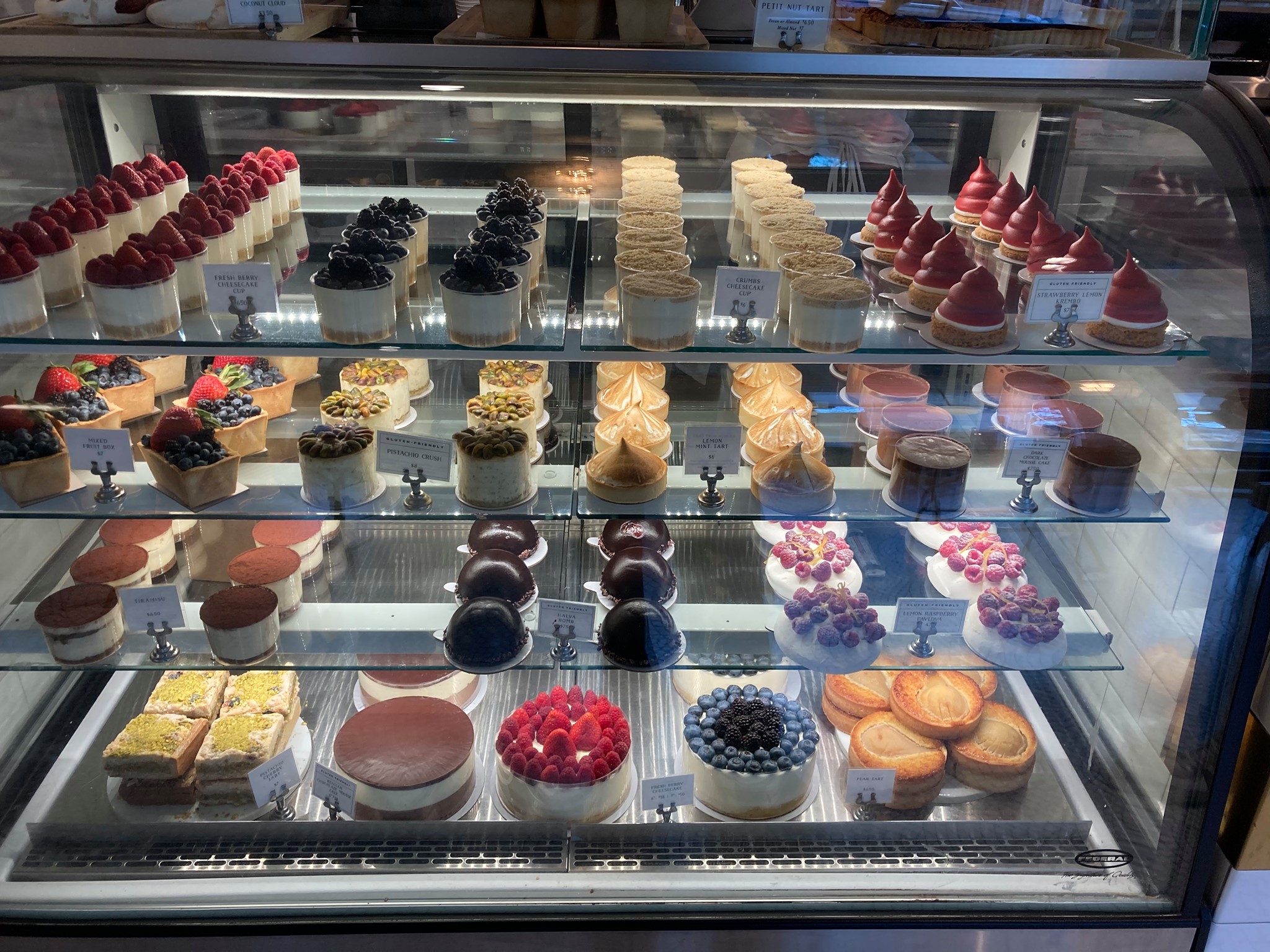 Tatte Bakery is planning to open at 515 King St., the former home of SunTrust Bank. This is the second location in NOVA as they are currently open in Clarendon. Tatte offers pastries, breakfasts, sandwiches, and hot meals. Founded 15 years ago by Tzurit Or, she founded Tatte to fulfill her vision where: "Tatte was humble in origin- grounded in a simple mission to bring people together around great food and pastries while providing a deep sense of comfort and belonging." The menu items featured at the other locations include shashuka, tartines, and an assortment of sandwiches, soups, and salads. They offer gluten-free breads for those who may be gluten sensitive. Del Ray North is getting a new restaurant at the site of Silpancho, 3401 Mt. Vernon Ave. – District Biscuit Company. The company had its start by selling their artisan created products at farmer's markets. Currently, you can order biscuits online to pick up at a nearby farmers market like the one in Fairlington or just drop by their stand to see what's available. There is no date set yet for their opening.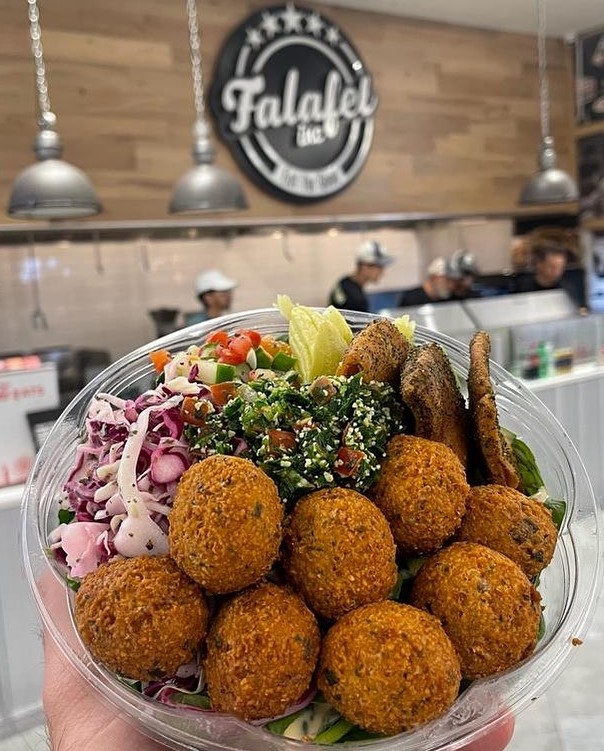 Have you been longing for falafel? Old Town now has Falafel Inc., 724 King St., in the former home of NiceCream.  The restaurant features authentic vegetarian falafel served in sandwiches and bowls, hummus, zaatar fries, and more. Their philosophy is simple, "Eat For Good". More importantly, "We partnered with the World Food Programme, the leading humanitarian food organization, to deliver aid to refugees across the globe. Every time you visit one of our restaurants, you help to feed a refugee in need."
We have a rich variety of eating!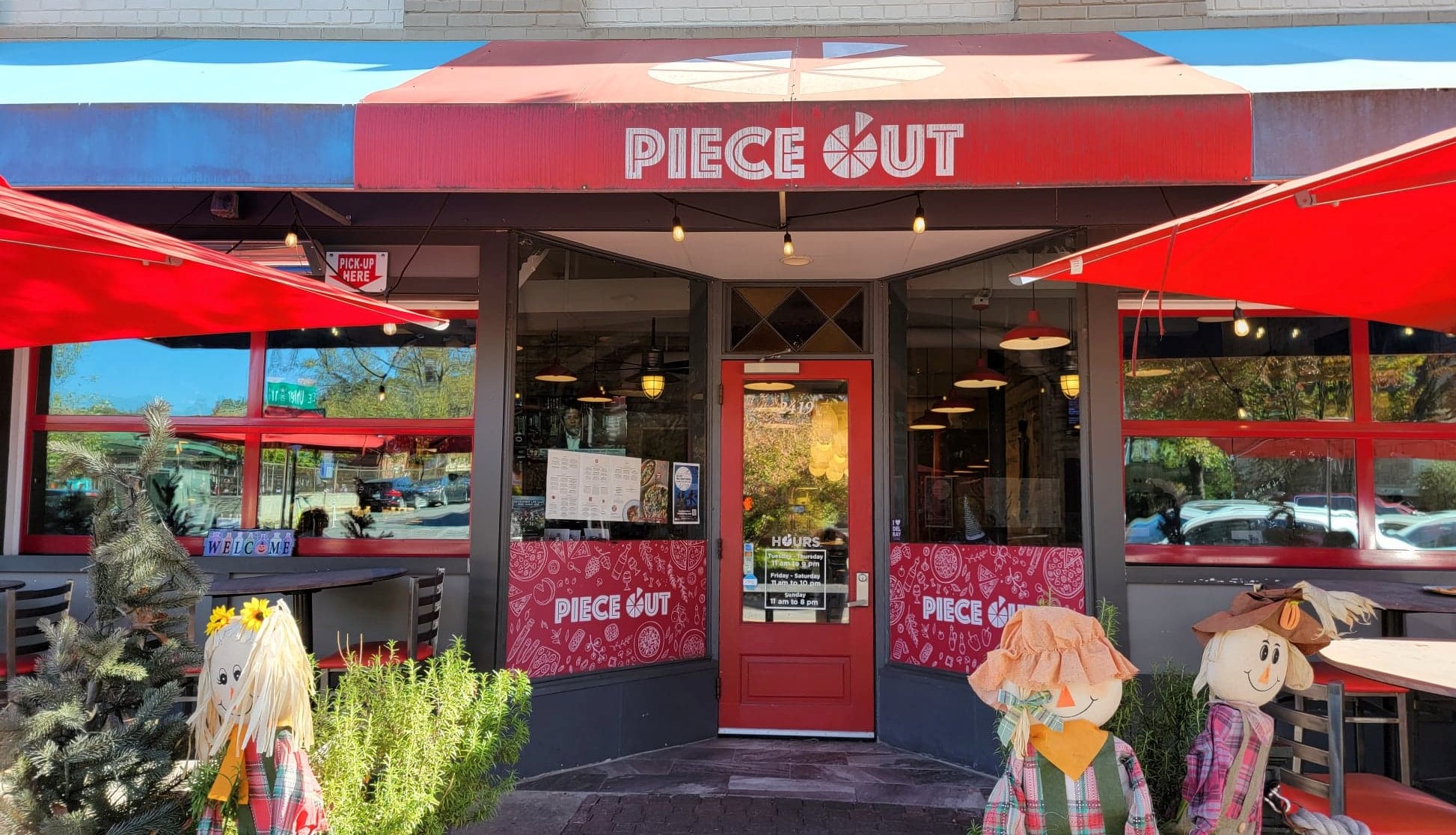 Have you walked around Del Ray and noticed the array of restaurants available? I took a short walk along a two-block stretch of Mt. Vernon Ave. and found a plethora of choices! If you start at the 2400 block, you find your first stop, Piece Out Pizza. Larry and Christine Ponzi wanted to bring a friendly and warm neighbor place to Del Ray, with the same feel of their Cafe Pizzaiolo. They offer both traditionally prepared Detroit-style and NY hand tossed pizzas for dine-in or carryout. There's also a wide variety of entrees, soups, sandwiches, and salads. Just a few doors up is Cheesetique. Jill Erber opened her "go-to spot for fine cheeses, food-friendly wine, and an eclectic, cheese-centric menu" in 2004. You'll not find a better grilled cheese sandwich – whether classic or non-traditional. The same goes for their mac & cheese. The restaurant features a shop in front where you will find a variety of cheeses, pates, meats, beers, and wine.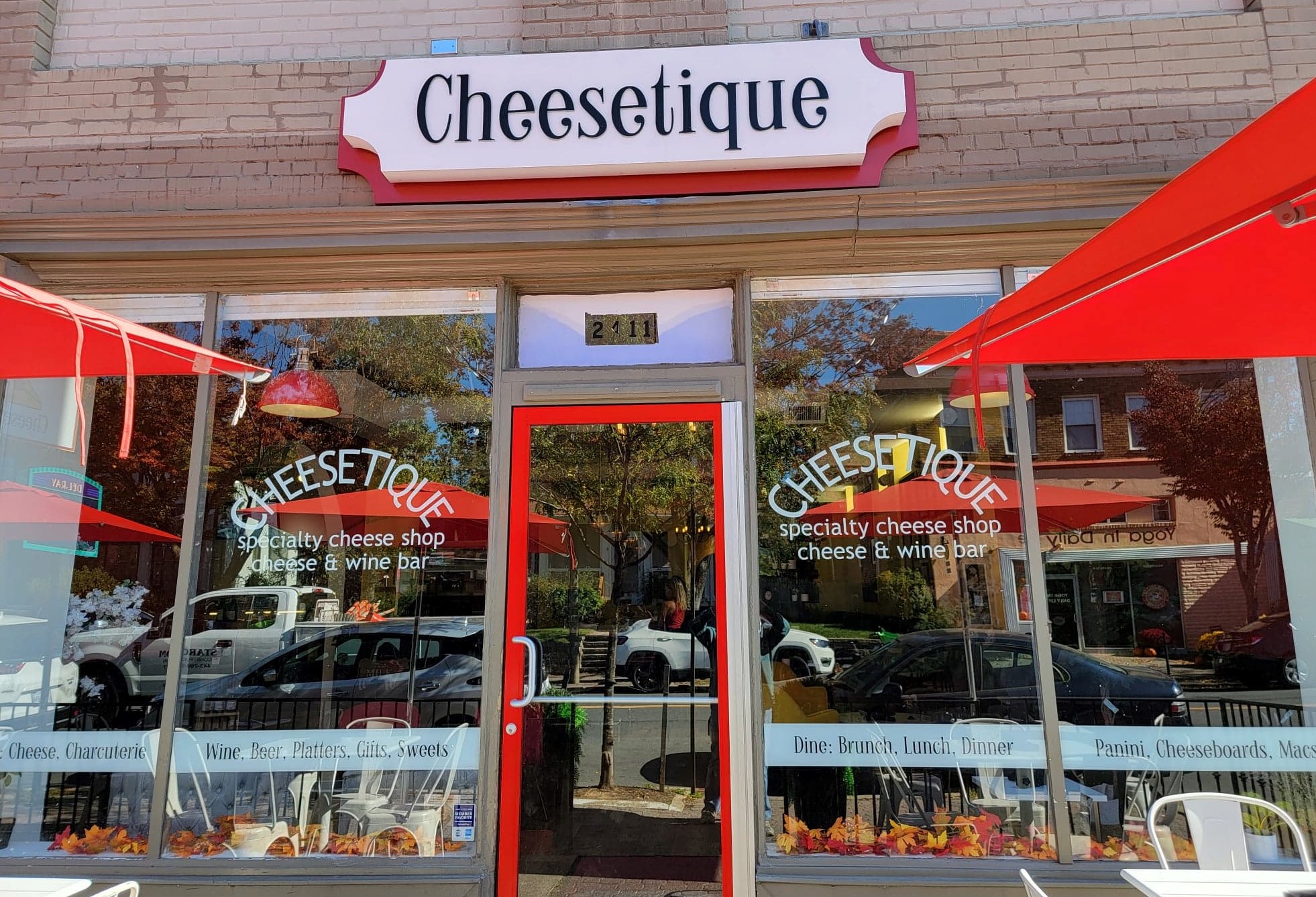 Feel like cooking? Go two doors further to find yourself at Let's Meat on the Avenue. This butcher shop offers a wide variety of quality meats, poultry, and seafoods. Looking for Berkshire pork, they carry it. How about a heritage turkey for the holidays. They have that too. Unusual meats including kangaroo, ostrich, and more are found in the freezer case. And, if you are looking for something special to season and spice up your cooking. They have an excellent variety of smoking woods for the BBQ too. It's time to cross the Oxford to find two places. First is Stomping Ground, well know for their biscuits. If you're lucky, look in the upstairs windows to watch the biscuits being made. These are hefty biscuits that hold up to a wide variety of toppings, most notably, their fried chicken. Out back is Bagel Uprising. Founded by Chad Breckinridge, an IT lawyer, he began selling his bagels at the Four Mile Run Farmers Market, generating long lines, and selling out quickly. He finally opened the shop and now offers his bagels, sandwiches, and more. Let's not forget the shop on the corner, The Dog Store. You can find all sorts of treats for your furry friends, cats included. You can enjoy your meal at one of the Avenue restaurant patios while your pet enjoys a treat from them.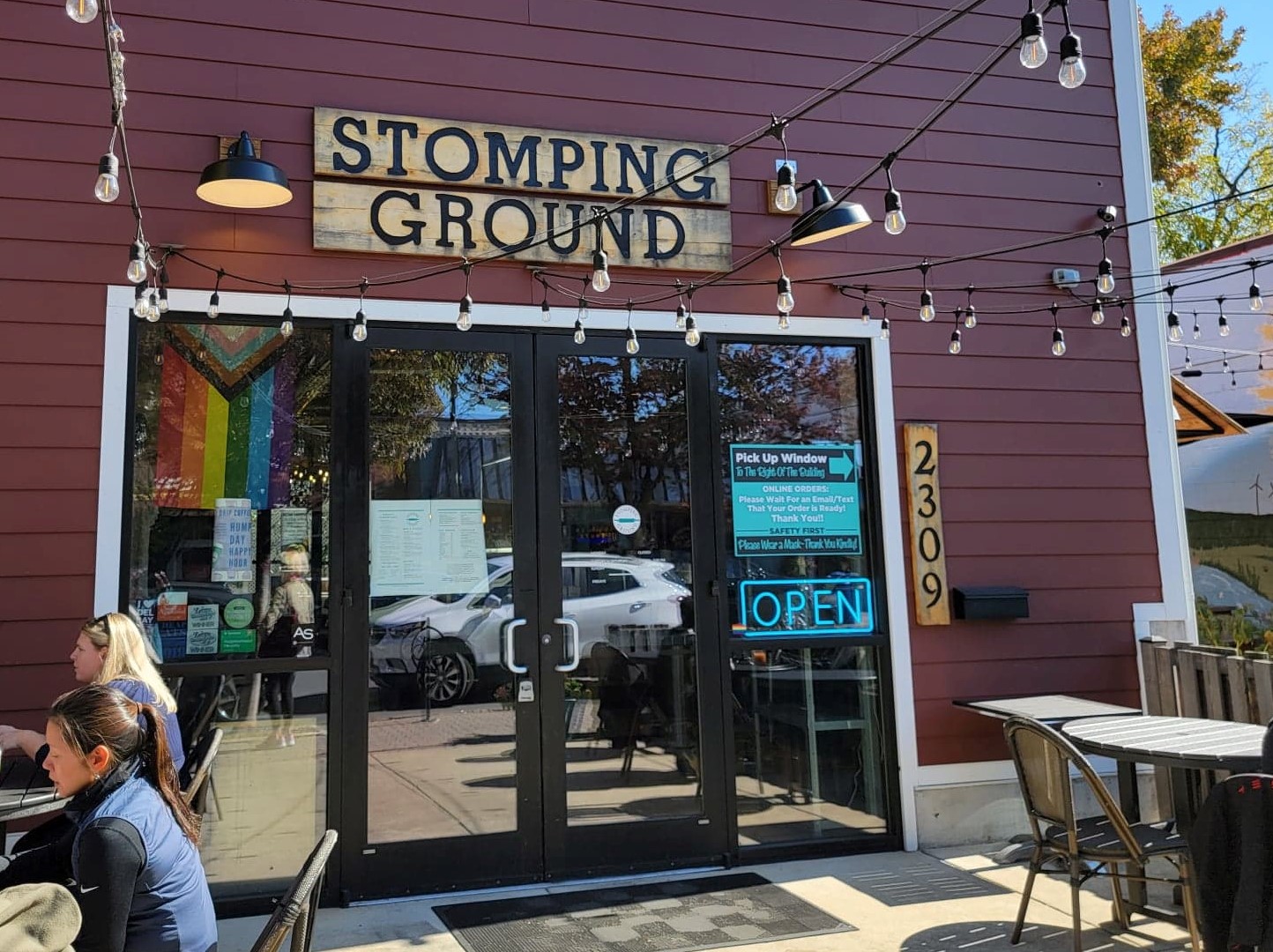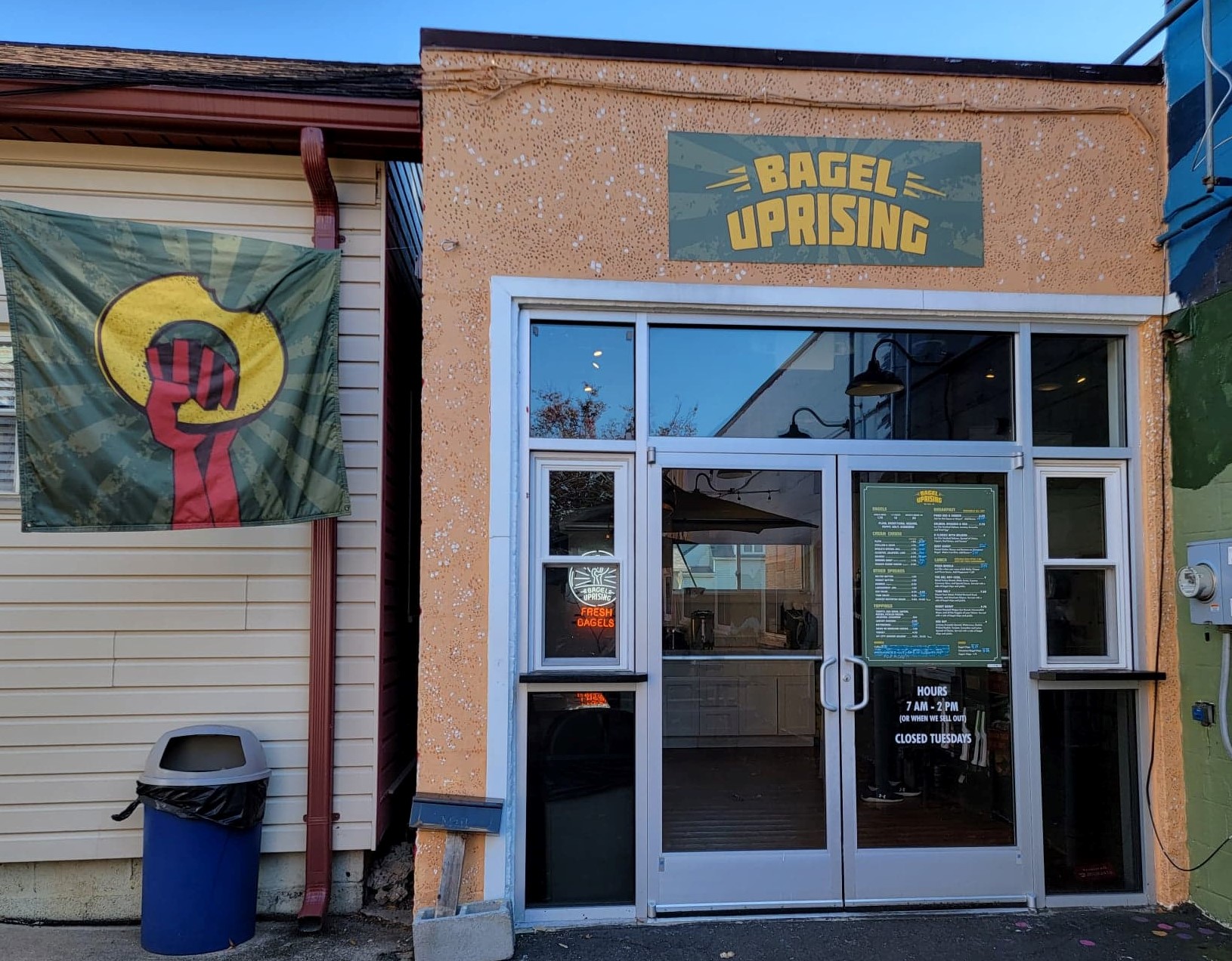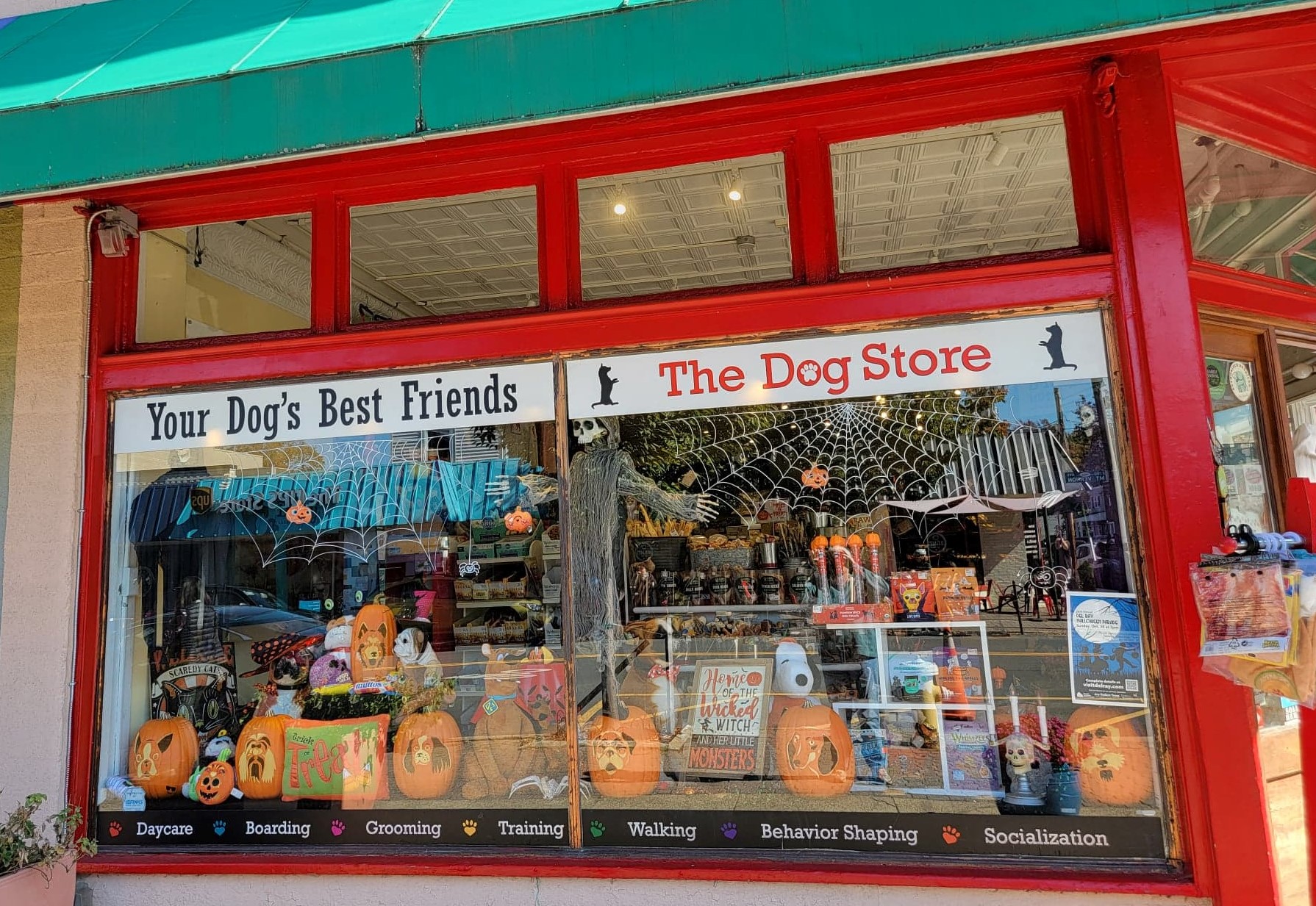 Crossing Mt. Vernon finds another host of delicious bites. On one side of Del Ray Ave., you'll find another pizza standby, DRP (Del Ray Pizzeria). This longtime favorite opened 12 years ago and serves a full menu of lunch and dinner meals along side their great pizzas. And, they offer quite the weekend brunch!  St. Elmo's started the revitalization of Del Ray as the place to be. Nora Partlow opened the café which has since changed ownership to Christine and Larry Ponzi who expanded Nora's vision. Get a great cup of coffee, or tea, or smoothie – or beer and wine in this comfortable, cozy neighborhood spot. Pull up a chair while you enjoy a sweet treat, bagel, sandwich, and more every day. Check out the live music schedule too. Speaking of those sandwiches, you can find a full selection of Italian-style subs, classic hot subs and sandwiches, salads, and more than 150 beers, wine, meats, snacks at Market 2 Market. These subs are the real thing, with first-rate sub rolls filled with a variety of meats and cheese. Grab a beer and take a seat on the patio where you watch the Mt. Vernon Ave. scene.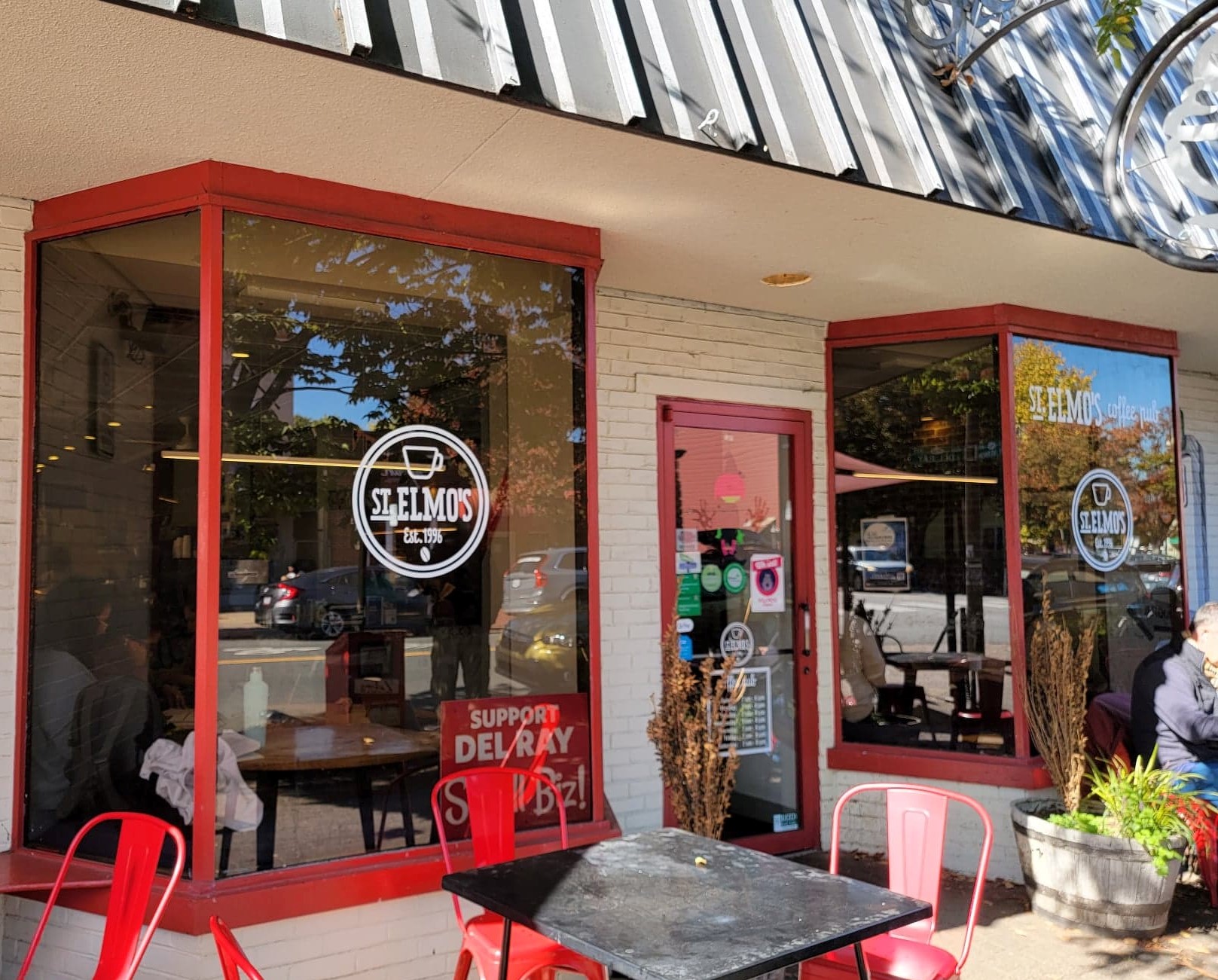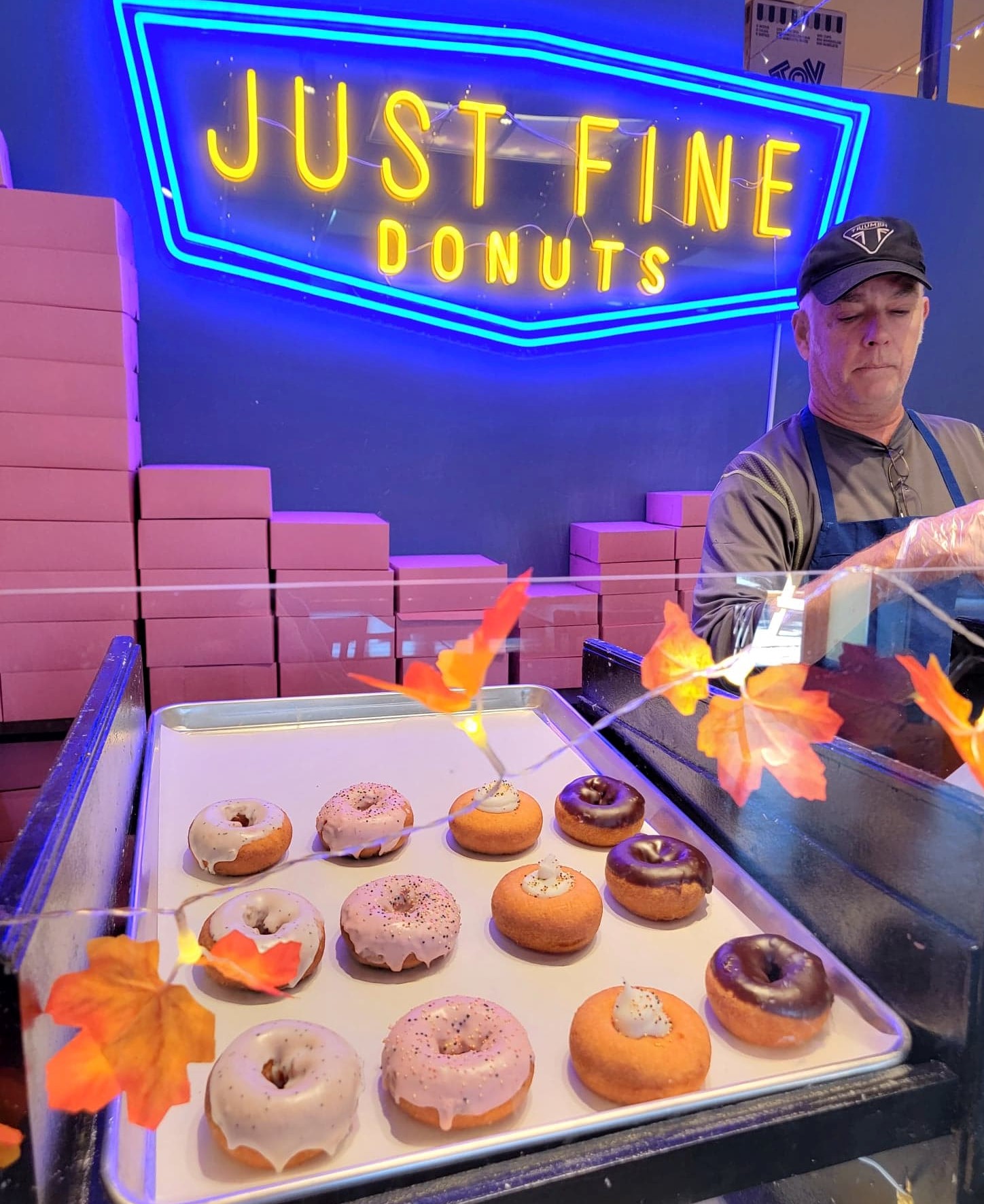 Two doors down is the one and only, Dairy Godmother, the home of Milwaukee frozen custard. The shop features an assortment of interesting and tasty sorbets while serving up their featured Flavor of the Day (and vanilla) soft custard. Pick your flavor and your cup or cone, sit down at one of the picnic tables and luxuriate in the creamy delight. Not into frozen custard, belly up to the donut case of Just Fine Donuts and pick out one of Allen's mouthwatering offerings. Right now is the time to grab one of his apple cider donuts. Delish!!  Just a few steps up the Avenue brings you to another group of favorites from the Homegrown Restaurant Group headed up by Mike Anderson (Mango Mike) and Bill Blackburn. Holy Cow offers a family friendly dining room and patio featuring a variety of hamburgers, cheeseburgers, hot dogs, chicken, and more for your dining delight. Every sandwich bought generates a donation to a local charity. Try their Southern burger topped with pimento cheese, a fried green tomato, and Cajun remoulade on a toasted potato kaiser roll. You'll be talking about for a long time! The former Sushi Bar was converted to a pop-up bar featuring seasonal themes. Nightmare on the Avenue, the horrifyingly fun Halloween themed spot just closed. The location is going to reopen soon with a holiday theme featuring food and drink that reflect the coming season of joy. The decorations are as good a reason to visit as are the menu dedicated to the spirit of the holidays. Pork Barrel BBQ is the home of award-winning BBQ and more. They offering a variety of choices from pulled pork, brisket, chicken, and not-quite-traditional sides like their cheese grits flavored with jalapeno. Their white chili has been a favorite of judges at many local competitions. The collard greens are my favorite, the pot likker is killer. Eaten with a piece of their corn bread, it's a meal of pure delight.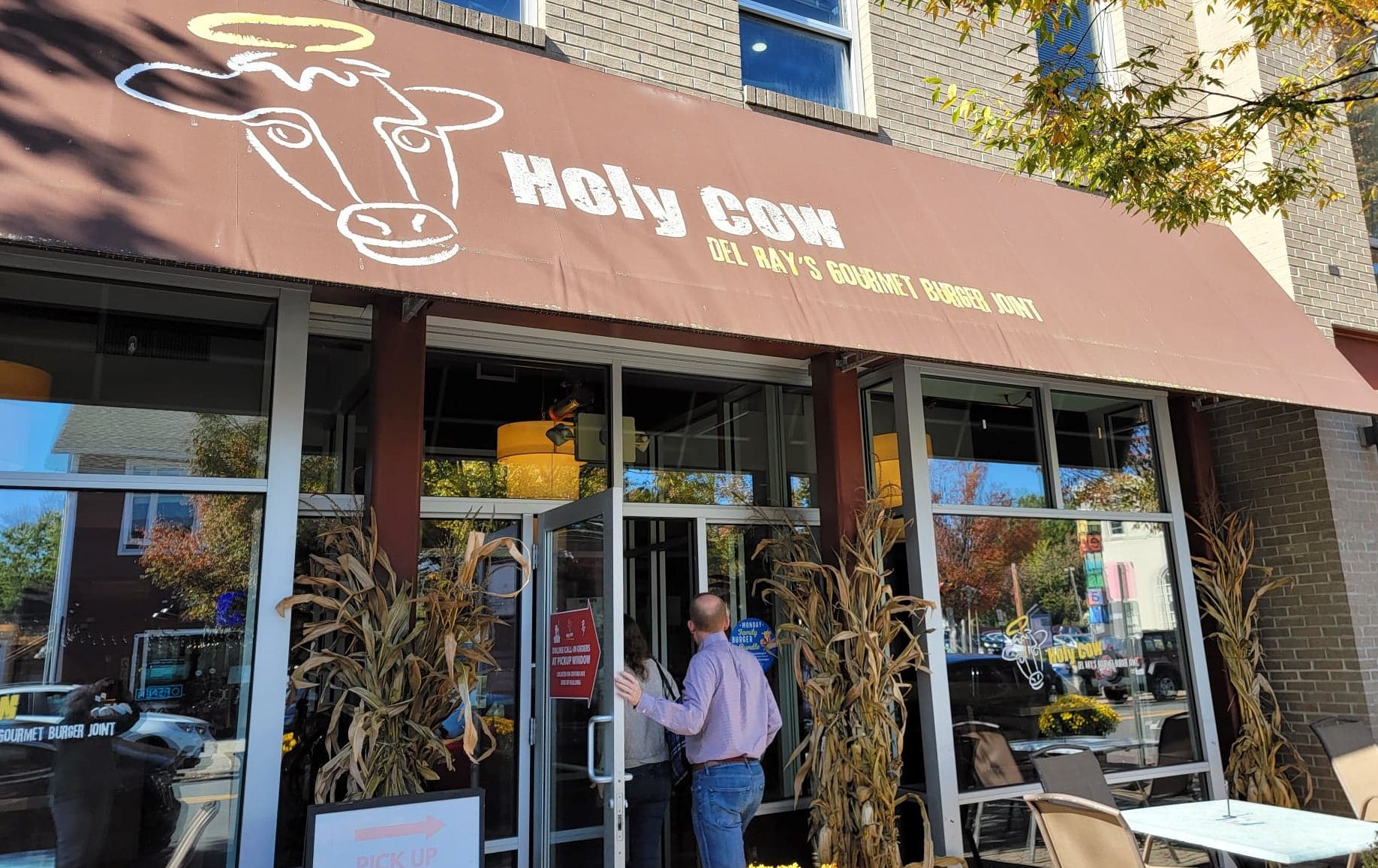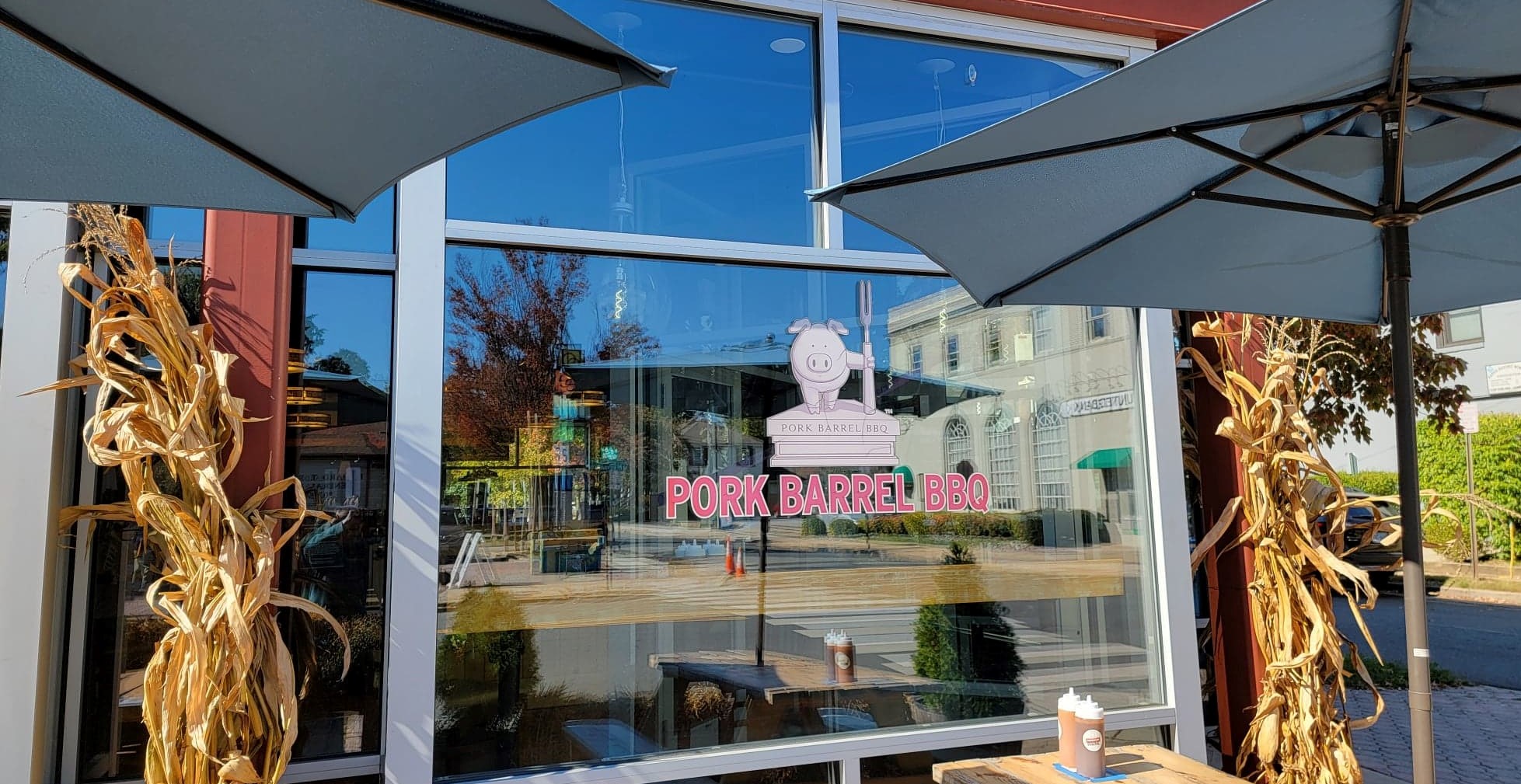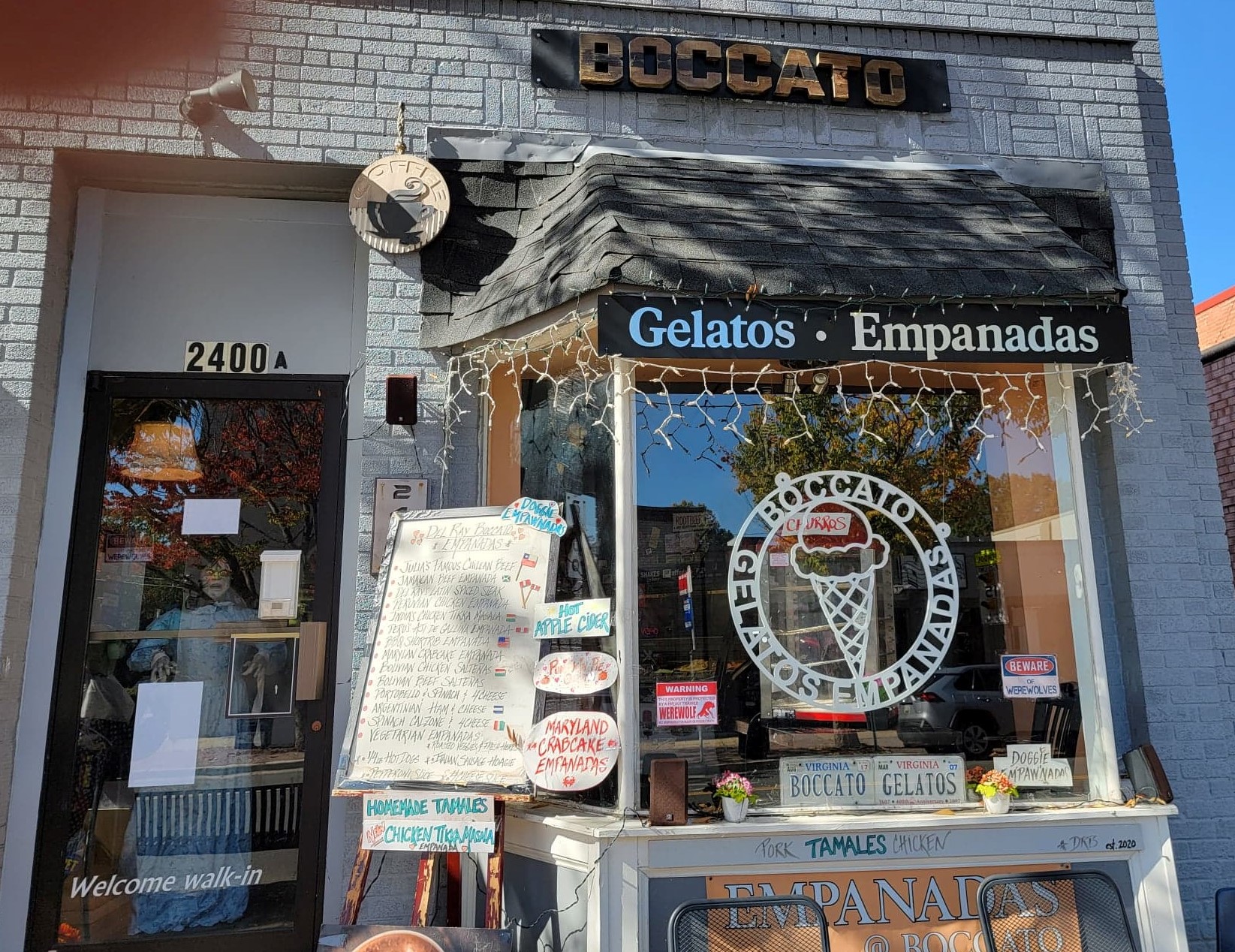 Cross Oxford Ave. and visit Boccato, a transplant from Arlington. Featuring a variety of gelatos and empanadas, pastries, and coffee, it's a fun place to experience the many flavors of Latin America, India, Italy, and more in one spot created by French-trained owner Cristian Velasco. He began with six flavors and expanded with the demand. Taqueria Poblano, an award-winning Southern California-regional provides Mexican food and drink since 1999. They captured my attention when they served sliced jicama along with a yummy salsa. Jeff Wallingford also serves some of the best molé around. And, if you want a margarita, check them out. Available in the restaurant and carry out, they will more than satisfy your tastebuds.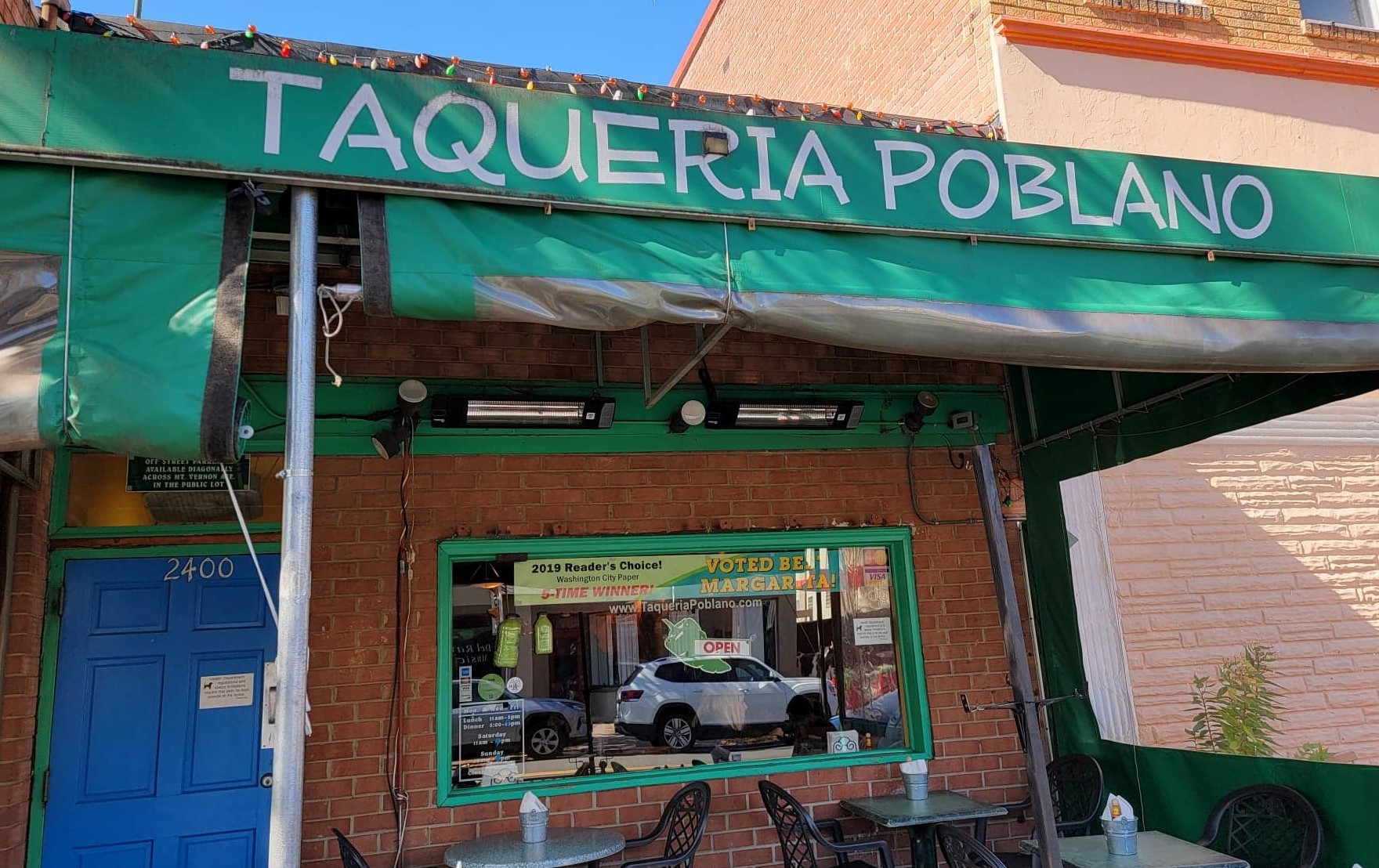 If you don't want to cook Thanksgiving…
There are lots of restaurants providing dine in and/or carry out meals for Thanksgiving. Some of the local options are listed here. Call them or visit their websites to determine their offerings.
Lena's Wood-Fired Pizza + Tap, Murphy's Grand Irish Pub, Café 44, Palette 22, Clyde's at Mark Center, Copperwood Tavern, Dudley's Sport & Ale, Ada's on the River, Barca Wine Bar & Pier, Mia's Italian Kitchen, Oak Steakhouse, The Majestic, Vola's Dockside Grill, Chart House Restaurant, The Warehouse, Augie's Mussel House and Beer Garden, Joe Theismann's Restaurant, Laporta's Restaurant, Cedar Knoll, and Neighborhood Provisions.
Until next time, eat well and enjoy.
Do you have a foodie tidbit to share? Let me know at [email protected]
ICYMI: Thanksgiving Food Drive: Help Provide Baskets for 450 Families in City of Alexandria