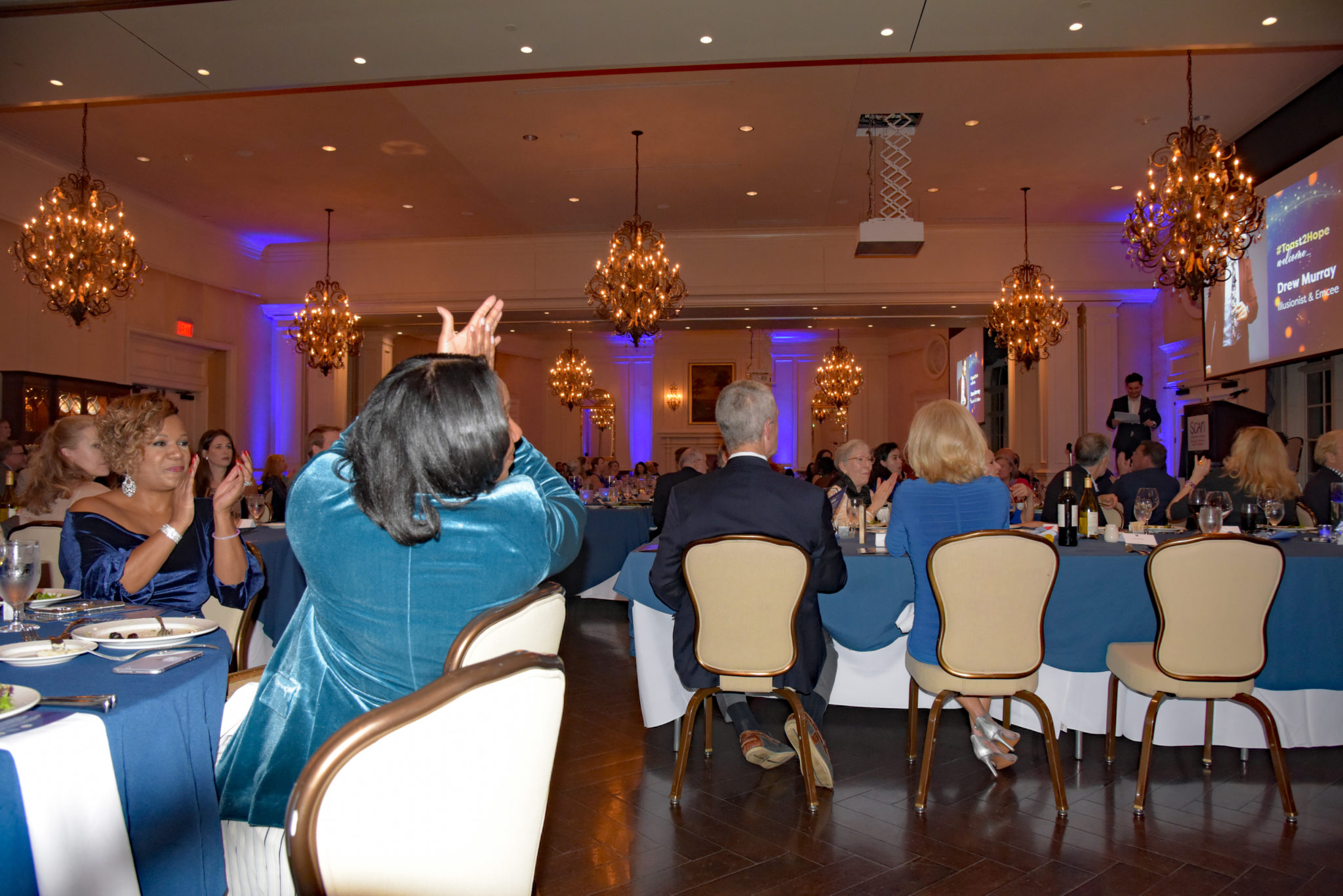 Alexandria, VA – At its annual gala on October 28, SCAN of Northern Virginia hosted its return to in-person fundraising, Toast to Hope: A Night of Childhood Magic, at the Army Navy Country Club in Arlington.
SCAN's largest fundraiser of the year, Toast to Hope saw nearly 250 attendees and raised over $200,000. After a couple of years of virtual fundraising during the height of the pandemic, SCAN, its affiliates, and supporters were all eager to dine and donate at the club.
"It is phenomenal [to be back in person]," Director of Communications Emily Robinson said. "These are people I've seen on screens for two years, and it is great to put faces to names."
Throughout the evening, guests were welcome to donate via a beer and wine raffle, a mystery wine pull (in which you pay a flat rate and grab a bag with a mystery bottle of wine valued anywhere from $45 to $100), caricature drawings, tarot card readings, and for the main event, the paddle donation, which alone saw over $35,000 donated in under ten minutes. Following the paddle donation, Title Sponsors Tim and Jennifer Gale matched the donation, bringing the paddle's total to just over $70,000, and the evening's total to over $200,000.
After choosing to dine on delicious chicken, braised beef short ribs, or a vegetarian option, and a decadent chocolate cake dessert, each attendee received a link on their phone to donate to SCAN's annual cause.
"We are a nonprofit that serves children all year," said Executive Director Leah Fraley. "This is our biggest fundraiser, and all the work we can do depends on our funders."
Entertainment for the "night of childhood magic" was provided by magician and illusionist Drew Murray.
Donations to SCAN of Northern Virginia are always welcome and put to good use. Visit scanva.org/donate to give back now.
ICYMI: Spotlight on Functionality for Foundation Fitness of Alexandria at Ribbon-Cutting Grand Opening