Community News
3-2-1 Lights!! Annual Holiday Tree Lighting Ceremony Delights the Crowd
Alexandria Tradition Kicks Off Season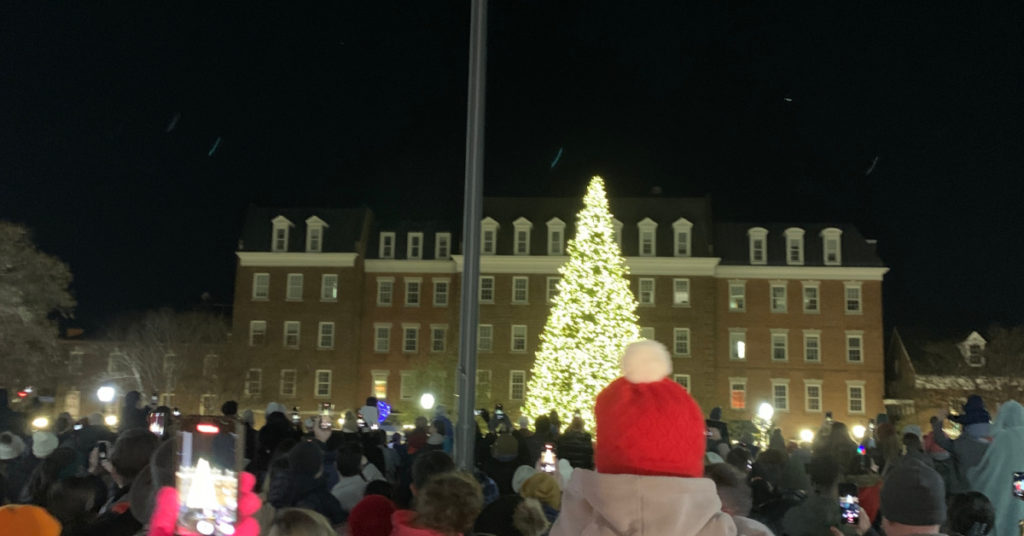 ALEXANDRIA, VA – This past Saturday evening 38,150 lights illuminated the fir tree in front of City Hall welcoming in the 2022 Holiday Season. The official start of the holiday season was kicked off at the Annual Holiday Tree Lighting Ceremony at Market Square, amidst crowds of bundled residents and visitors. 
"Ladies, gentlemen, visitors, and good citizens of Alexandria within the sound of my voice," welcomed Alexandria's Town Crier Ben Fiore-Walker, who has been making proclamations for over 10 years. The tradition of having a town crier is as old as the town itself, and Fiore-Walker's vocal presence always delivers.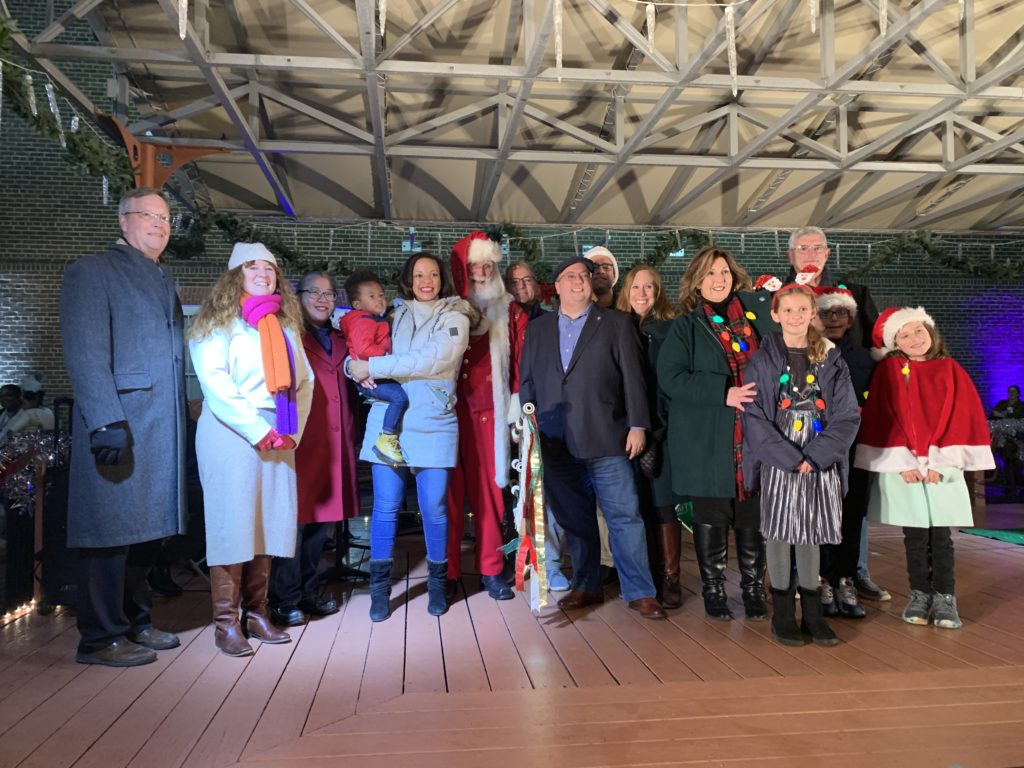 Mayor Justin Wilson stood at the podium at the Wiley F. Mitchell Jr. Pavilion and greeted the crowd, sharing the momentous occasion with gratitude and excitement. He introduced members of the City Council and dignitaries, as well as the band. Then Mayor Wilson was joined by old St. Nick for help in lighting the tree.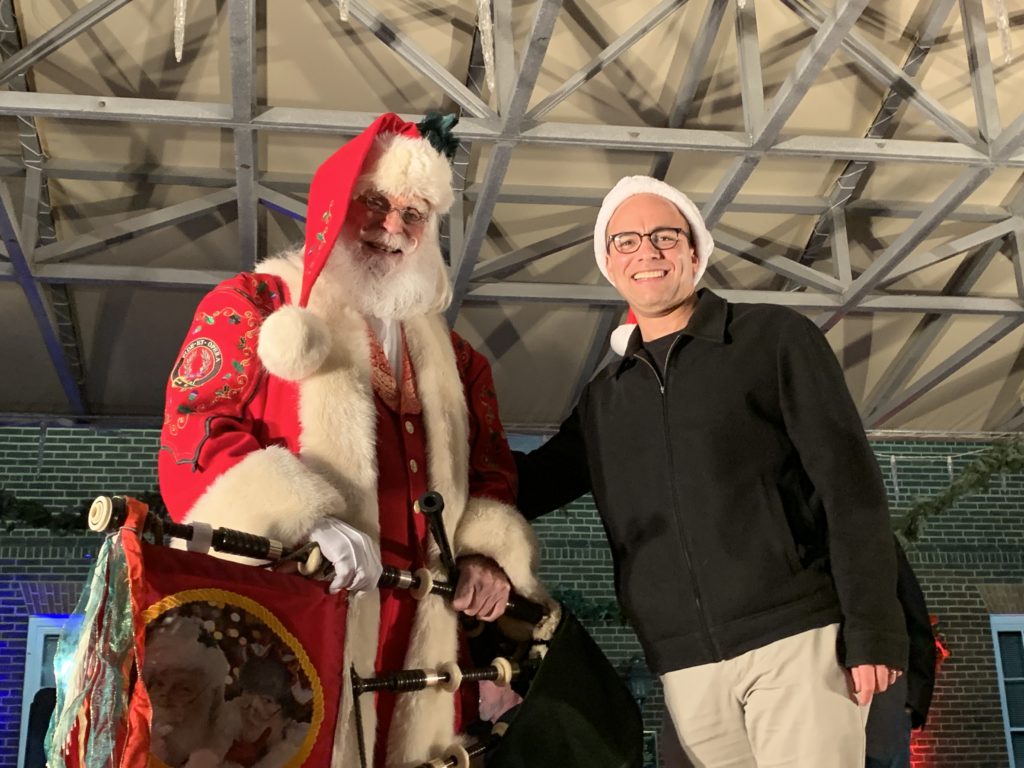 Santa Claus rode into town on Alexandria's iconic King Street Trolley with bells ringing. Spectators cleared a path to the stage as he wowed the children. Kids screamed his name, trying to get his attention. 
Santa took his place beside Mayor Wilson, and the countdown began. After a few glitches with the tree lighting on cue, the mayor made a funny comment about the app to light the tree, which made the crowd laugh. The delay however, served to build greater anticipation for the unified "Aaaaah" moment let out by the crowd when the tree finally did light up.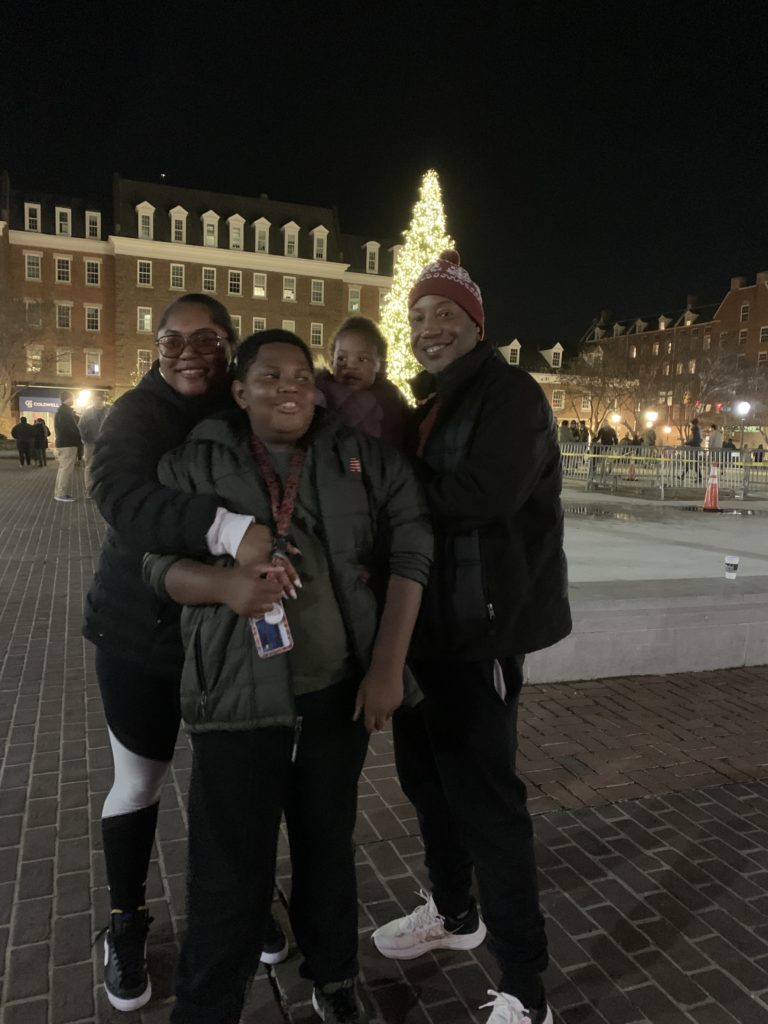 During the evening, people came dressed in festive attire, and families bundled their children to witness the spectacular annual event. Excitement was in the air.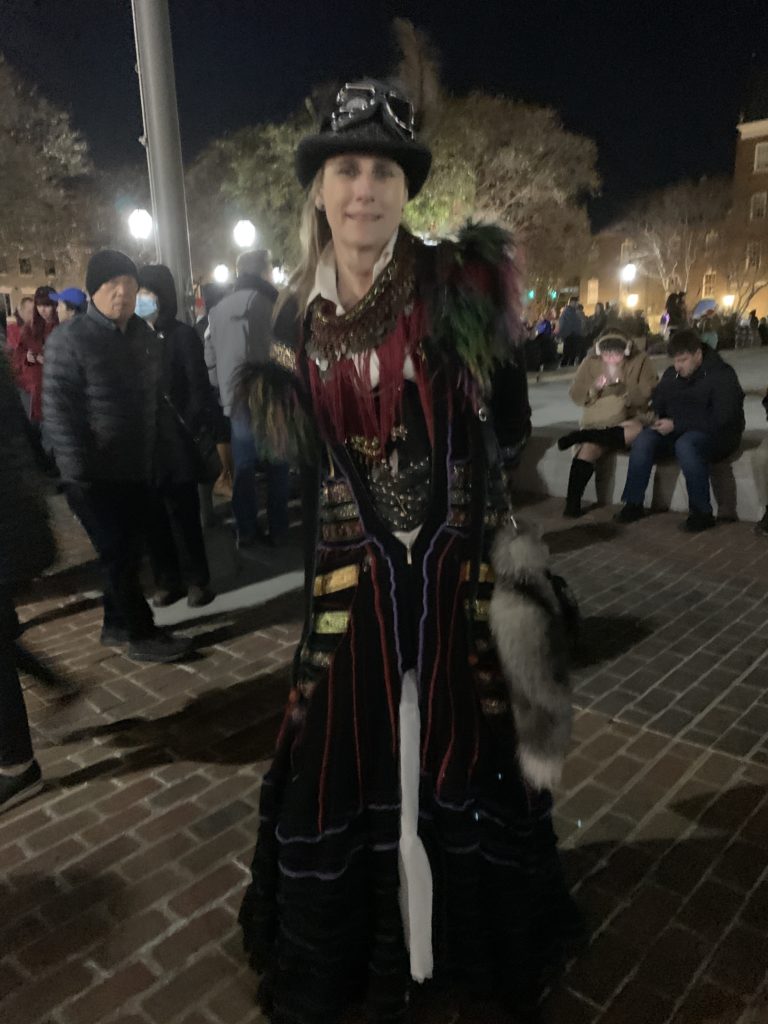 Music filled the night with the magical sounds of the Silver Five Brass Quintet playing festive holiday and traditional music. The Silver 5 Brass Quintet hails from Northern Virginia and features Don Witman and Mike Bellinger on trumpet, Jim Dunstan on French horn, Nate Simpson on trombone, and Bob Terio on tuba.The musicians have been music educators, professional players, and/or conductors for a combined almost 150 years. 
"The name "Silver 5" stems not from the color of the instruments they play, but rather the color of their hair, as all are now in the "silver" stage of life," as stated from the Silver Five Brass Quintet website.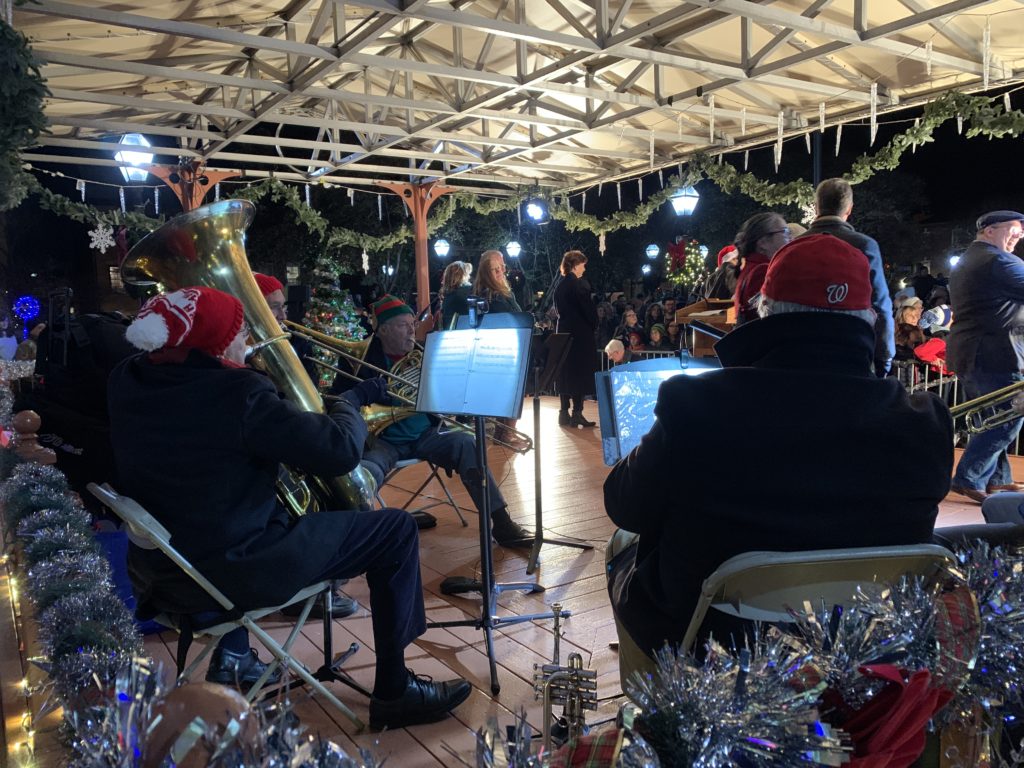 Another Annual Holiday Tree Lighting Ceremony is down in the record books, so let the holidays begin! Be sure to follow the Zebra's Z-Events Calendar for upcoming happenings all month.
[SEE ALSO: ARHA Names Headquarters for A. Melvin Miller, Community Civil Rights Activist]