Entertainment
Witness Alexandria's Parade of Lights, Saturday, Dec. 3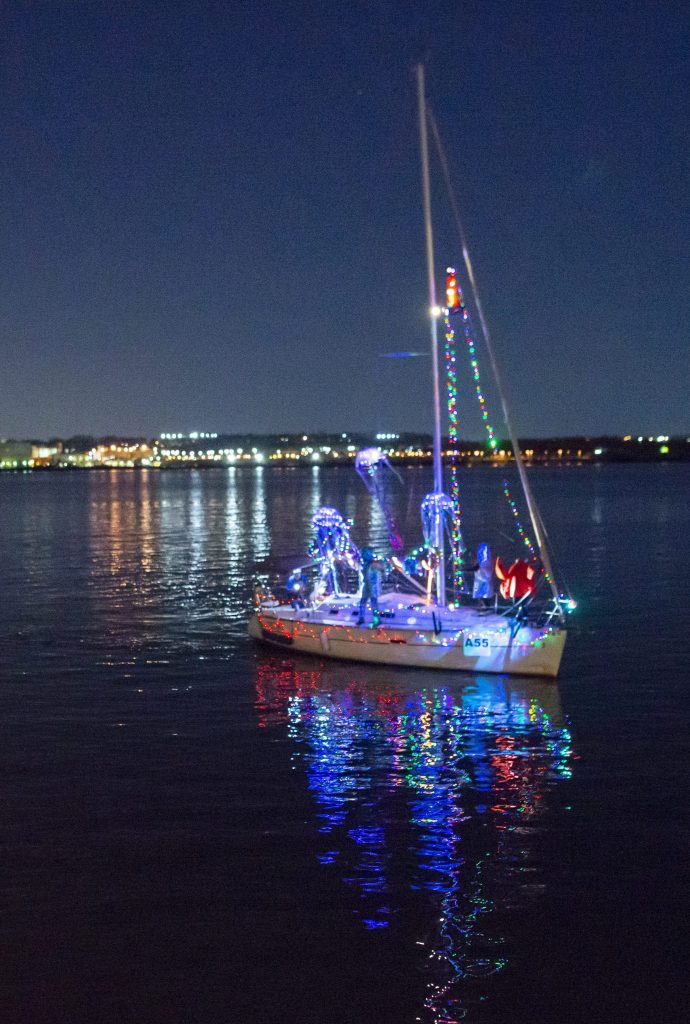 ALEXANDRIA, VA – The holiday season is upon us. That means an annual tradition will return to Alexandria. The Alexandria Holiday Boat Parade of Lights is happening Saturday, Dec. 3 at 5:30 p.m. The event, in its 22nd year, is sponsored by Amazon.
"Amazon is proud to sponsor the Alexandria Holiday Boat Parade of Lights and partner with Visit Alexandria on such a beloved community event," said Patrick Phillippi, Senior Manager of Community Engagement for Amazon for the HQ2 region. "This event brings out the holiday spirit in everyone and we are grateful to Visit Alexandria for bringing this incredible event to life."
Waterfront Park, at 1A Prince St., will host a variety of entertainment starting at 2 p.m. This includes holiday ornament-making by AR Workshop Alexandria and writing letters to Santa, courtesy of Penny Post. 97.1 WASH-FM will be on-site playing music and giving away prizes.
Food and drinks will be available, too.  For example, RedRocks Old Town will offer New York Style pizza and Augie's, Mason Social, and Urbano 116 will have selections from their menus.  Port City Brewing Co. is also bringing back their pop-up beer garden.
The parade route begins at Alexandria City Marina at the foot of Cameron St., going southward to Ford's Landing Park.
In a press release about the event, Visit Alexandria suggested these prime viewing spots:
      Founders Park (351 N. Union St.)
•         Alexandria City Marina (0 Cameron St.)
•         Waterfront Park (1A Prince St.)
•         Point Lumley Park (1 Duke St.)
•         Robinson Landing (7 Pioneer Mill Way)
•         Shipyard/Harborside Park (1 Wilkes St.)
•         Windmill Hill Park (501 S. Union St.)
•         Ford's Landing Park (99 Franklin St.)
New to the festivities this year are two celebrations in Old Town North.  The Old Town North Alliance presents music, food, and drink vendors, interactive demonstrations and kids activities at Oronoco Bay Park. Also, the Holiday Soirée at Canal Center includes 40+ artist vendors, a gift-priced art gallery, live music, beverages, treats and more. Visit Alexandria shares these spots "offer the opportunity to view boats arriving in Alexandria at 4:30 p.m. and getting into parade formation around 5 p.m. before they cruise south for the 5:30 p.m. parade. "
Entry is free, but there will be a cost for food and drinks.
Tickets for Santa Trains in Northern Virginia Go On Sale Nov. 28