Foodie Newz
Alexandria Foodie Newz: Fairlington Restaurants Featured Plus See Who is Coming to Town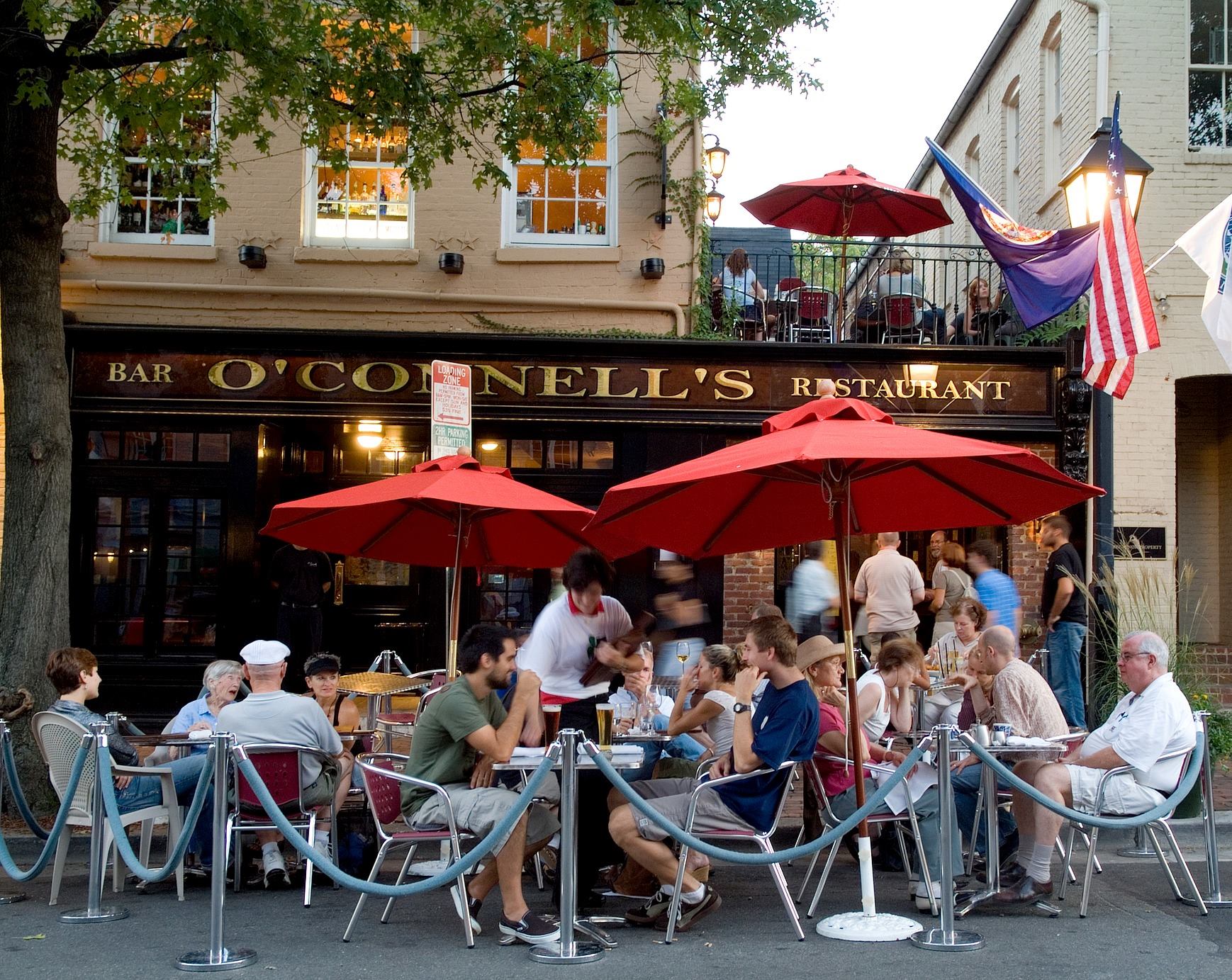 Alexandria, VA- I hope you all had a wonderful Thanksgiving – it was so good to get together again. And now, here we are – it's December and the holidays are just days away. I don't know about you but I'm mostly finished with my gift shopping, all I need to do is find all the items I have collected and put in a 'safe place.'
The times they are a'changin             
We watch the SUPs as they are posted by the City and found we are getting a new sandwich shop at the Torpedo Factory, 101 N. Union St. named B Flats. According to the filing by the Hyndford Street LLC, "We expect our patrons will be business people and travelling tourists," the group said. "We will have approximately and no more than 20 seats, where customers can sit and enjoy their sandwich and drink." They expect a brisk business of carryout items. Another SUP indicates a change of ownership at Ichiban Sushi House at 211 King St. The new restaurant name is Bollywood Masala. The space will be remodeled to accommodate a large commercial kitchen on the first floor and dining on the second floor, and an outside patio for dining on the third floor. The owners, Rajat Malhotra and his wife Punita Malhotra, currently own Bollywood Masala in La Plata, MD. They are bringing their authentic flavors of Indian honed at this location since 2009. Per their website, "We are renowned for our authentic Indian dishes and our insistence on only making use of farm fresh and top-quality ingredients."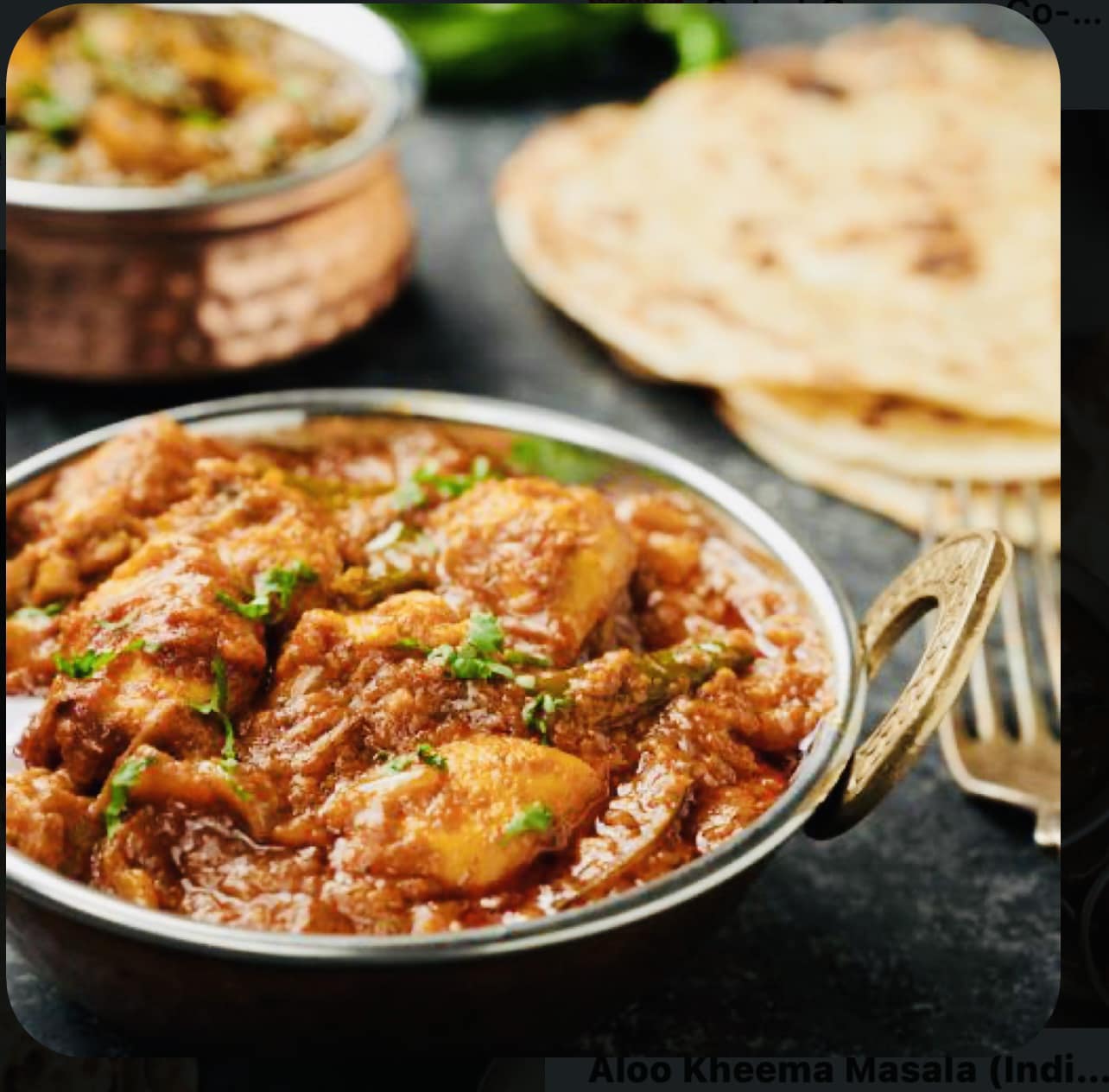 Railbird Kitchen, formerly Elizabeth's Counter, at 804 N. Henry St. is the new sister of Captain Gregory's. Rob Krupicka is expanding the Captain Gregory concept with more options at this new location. Per their website, "Alexandria's Next Dining and Cocktail Destination Opens This Winter. It all begins with a simple idea, good ingredients with thoughtful presentation. You'll find that in everything we do from our small plates & sandwiches coming out of the kitchen to our uniquely curated cocktail list." The menu is vegan/vegetarian/gluten-free friendly. There will be small plates including roasted cauliflower, deviled eggs, and shishito peppers. Larger plates include several varieties of chicken wings and other items including a bahn mi sandwich and duck confit. Cava, 3644 King St., has opened a concept in dining, a digital kitchen in the Bradlee Shopping Center on King Street. There is no posted menu in the store. Customers can scan a QR code or order on their app instead of in-store ordering. The kitchen prepares your order which you can take out or eat inside where there are tables available.
Good Newz on King
The King Street Pedestrian Zone is now bigger and better!  As of November 12, the area expanded to include the area along the northern part of Strand St. to Waterfront Park.  The area along King St. and Strand is now permanent too.
Just plain old good newz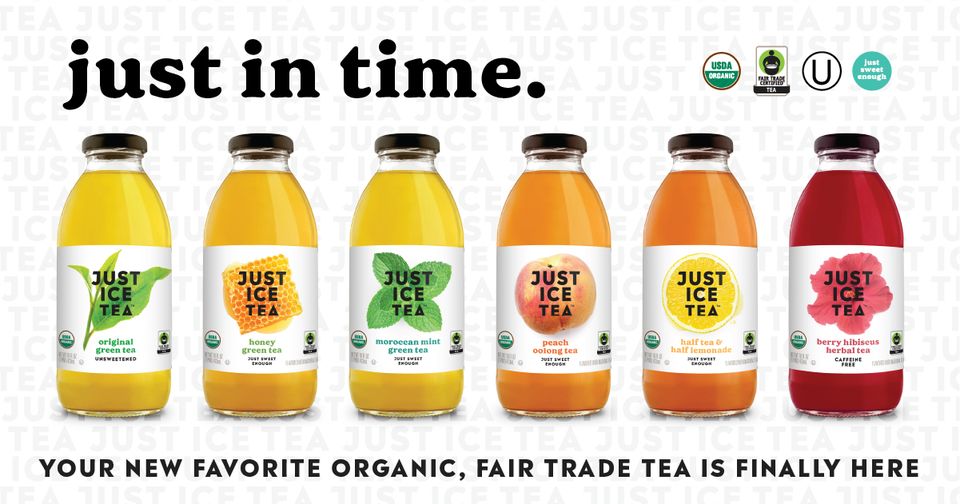 Seth Goldman created Honest Tea 24 years ago. The delicious and healthy line of bottled teas was sold to CocaCola Co. in 2011. Coca-Cola recently discontinued the brand citing falling profits. Goldman is back with a new organic beverage from his company, eat the change, named Just Iced Tea. It differs Honest Tea as Tea as it is sweetened with organic honey or agave. According to the website, "This is just ice tea, but it's also so much more."  The six flavors include Original Green Tea which is unsweetened, Honey Green Tea, sweetened with agave and honey, Moroccan Mint Tea, a blend of green tea and mint with agave and honey, Peach Oolong Tea, oolong and black tea leaves blended with fragrant sweet peach flavor, Berry Hibiscus Herbal Tea, a caffeine-free hibiscus and blackberry leaves with blackberry juice, and Half Tea & Half Lemonade.
Five Guys Corporate is coming to 1040 Duke St. in the Carlyle District in Alexandria. The company was founded in Arlington and is famous worldwide with over 1700 restaurants. The first store, opened in 1986, was located in the small shopping center at S. Glebe and Columbia Pike contrary to the popular idea that the first shop was at King St. and Beauregard. The first store was carry-out only but featured much of the current menu included the Cajun fries, burgers, and bags of peanuts for munching while you waited for your fresh made sandwich.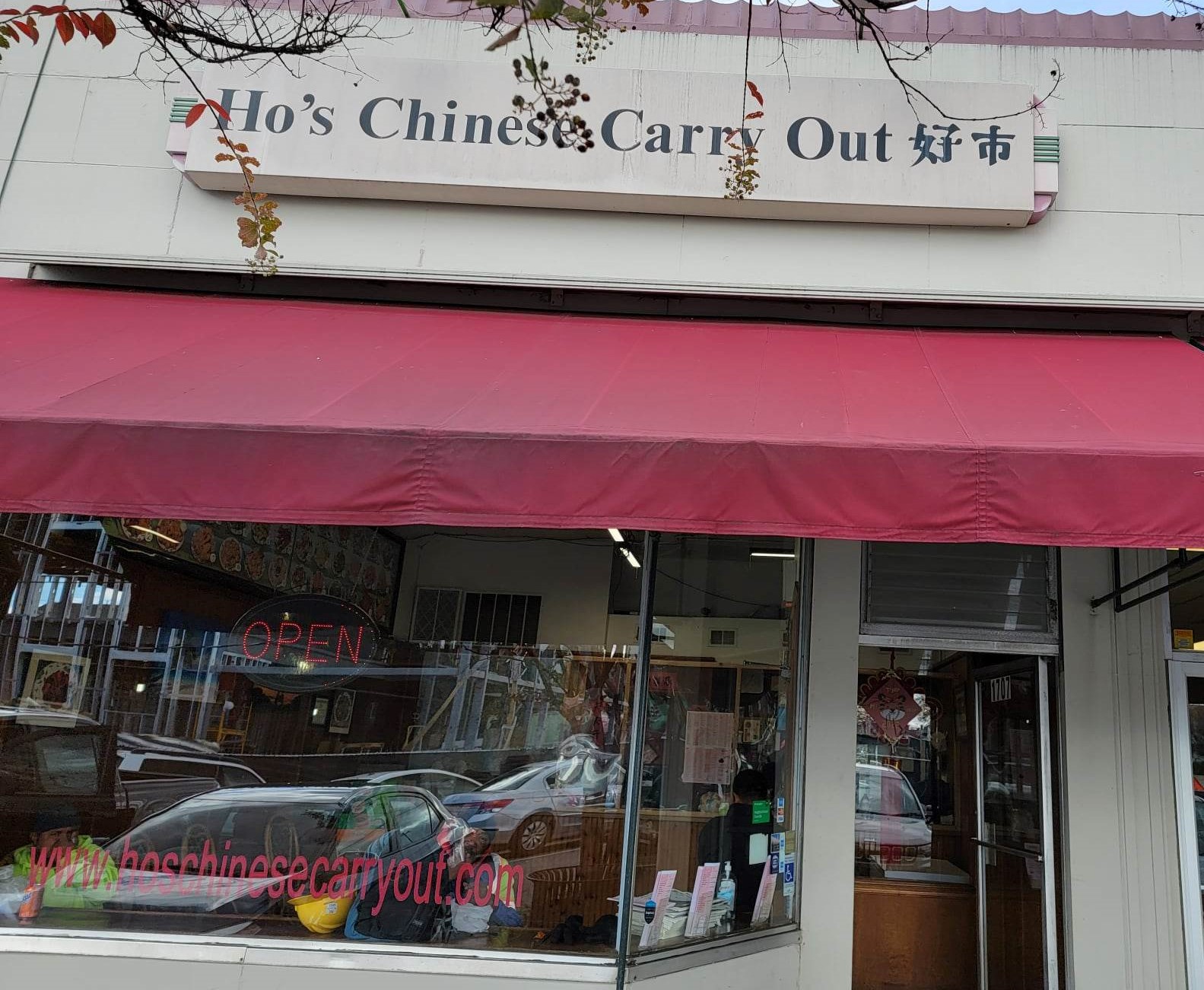 Ho's Chinese Carryout (Photo: Debby Critchley)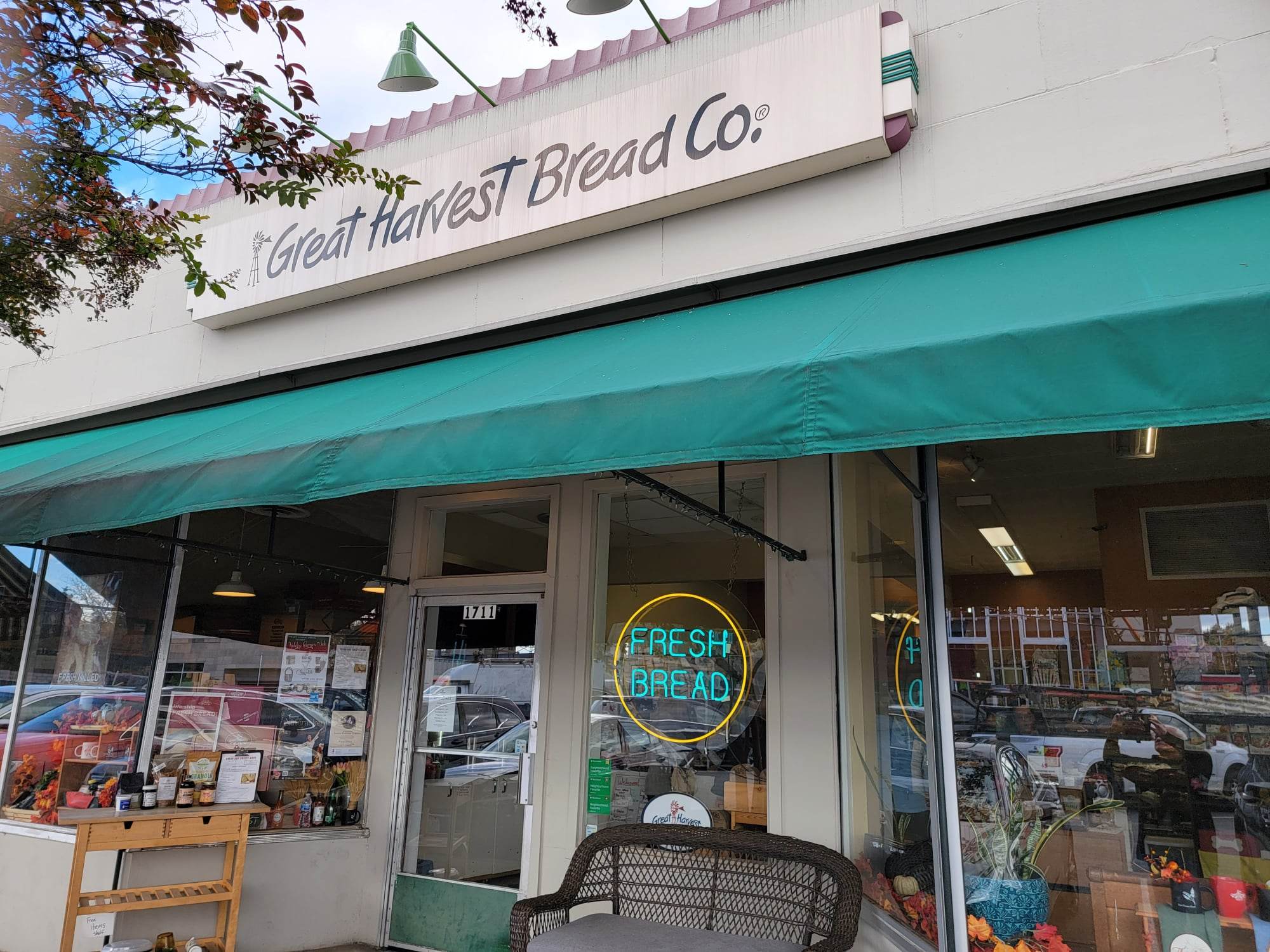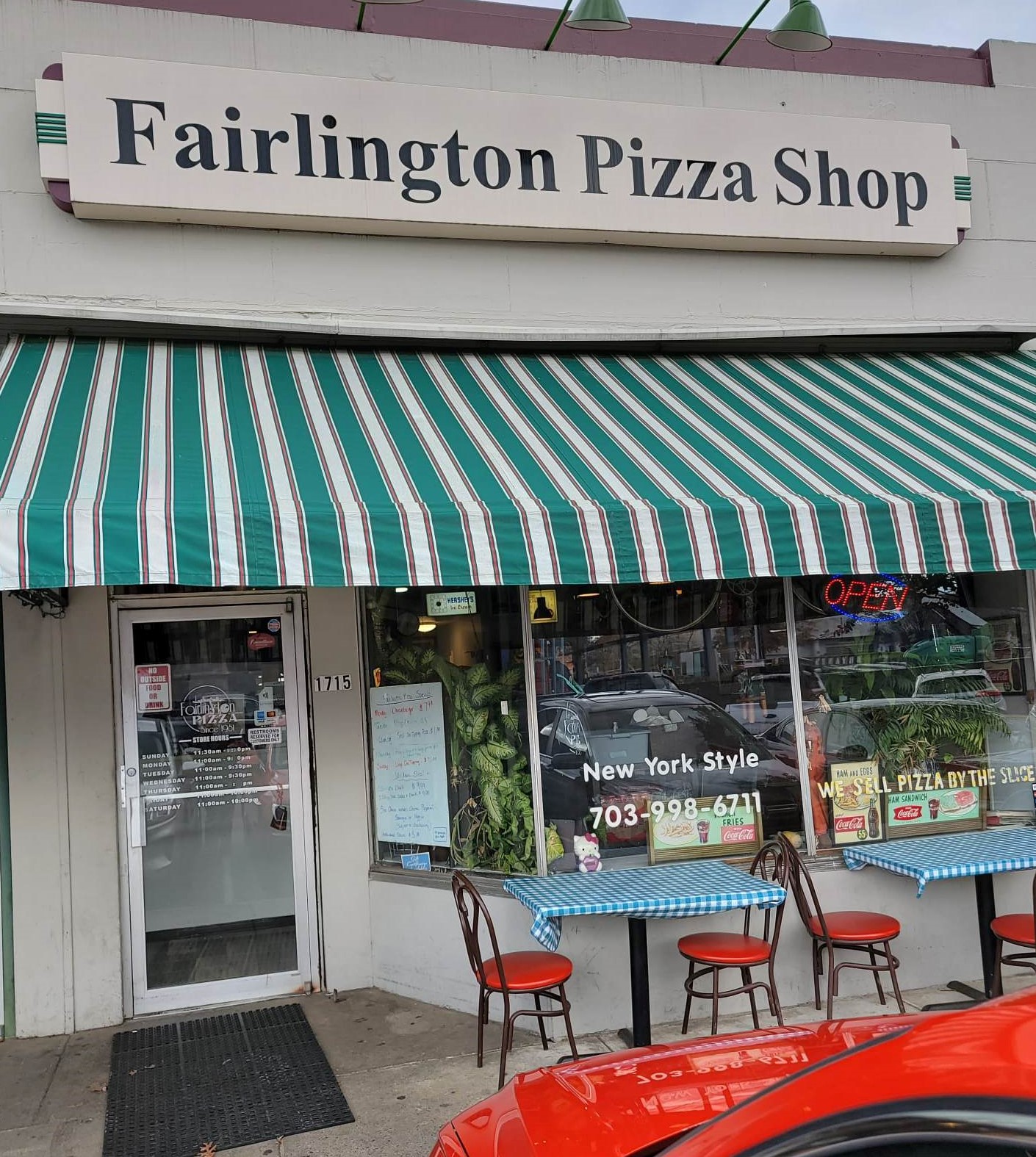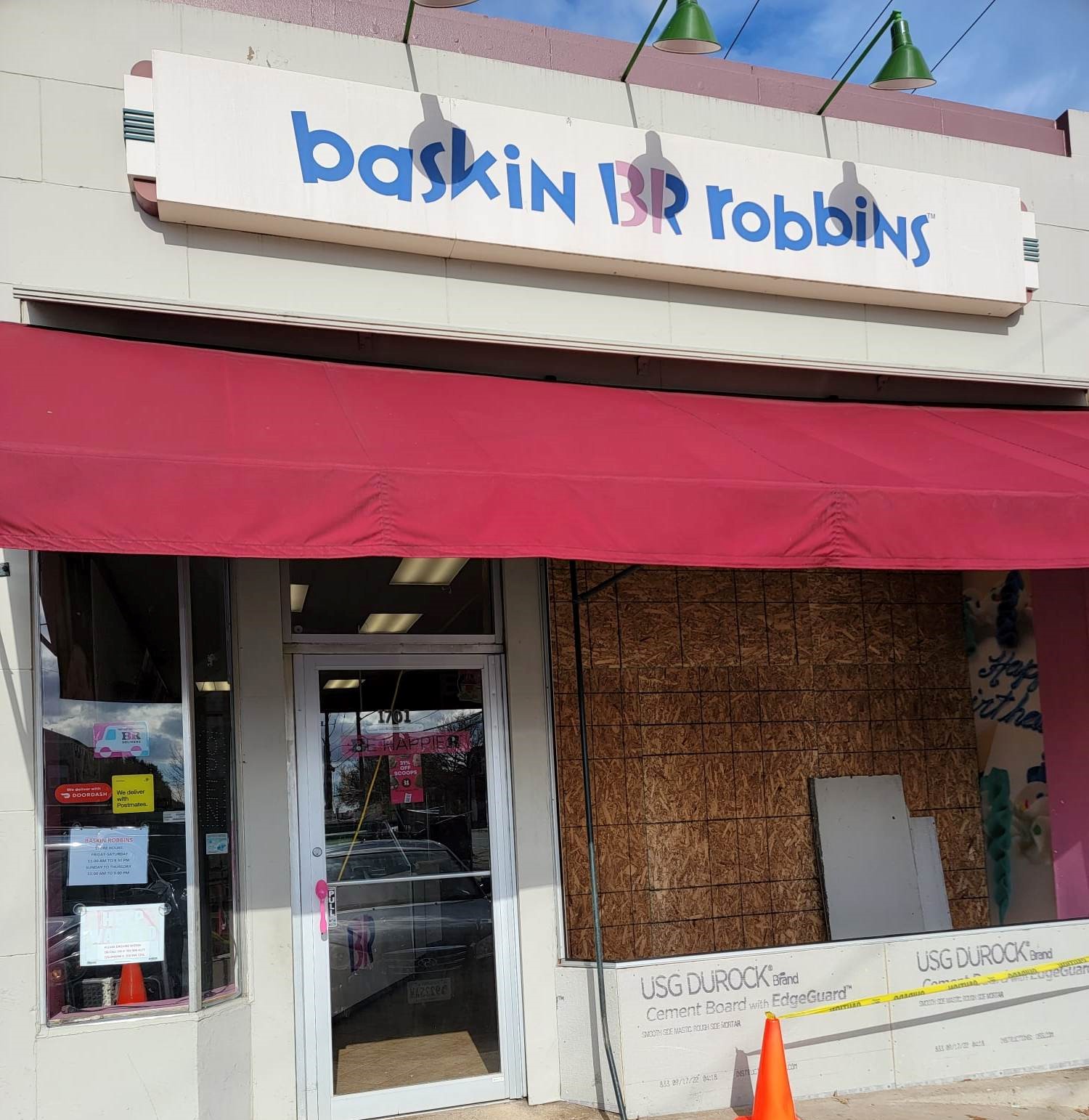 Last month, I featured some of the restaurants in a two-block stretch on Mt. Vernon Ave. Today, I've traveled to the Parkfairfax/Fairlington neighborhood. This neighborhood stretches from Quaker Lane to Kenwood King St. along Fern St. and and houses both old and new places to eat. Fairlington Centre is home to both old and new favorites. One of the newer shops is Rocket Fizz, a soda pop and candy shop. Walk in and get a hit of nostalgia. The store is filled with bins and displays of candy and sodas – some you haven't seen since childhood. It's so much fun. A few doors down is Great Harvest Bread Co., a longtime resident of the Centre. They grind their own wheat and use it to make a delicious variety of breads and sweets that are irresistible. I love their scones. Fairlington Pizza has been home to NY style pizza, subs, and entrees for as long as I can remember – actually 40 yrs. They provide great food for lunch or dinner at a very reasonable price. Don't want pizza? Stop in at Ho's Chinese Carry-Out. This little 'hole-in-the-wall carryout has been serving their Chinese food for what seems like forever. Alexandria High Schools students used to come over for lunch for years. Ho's now is offering delivery too.  Dessert is provided by Baskin-Robbins, another long time favorite. They have been scooping 31 flavors for years while providing ice cream cakes, shakes, sundaes, and more. Just across the street is another neighborhood favorite, Café.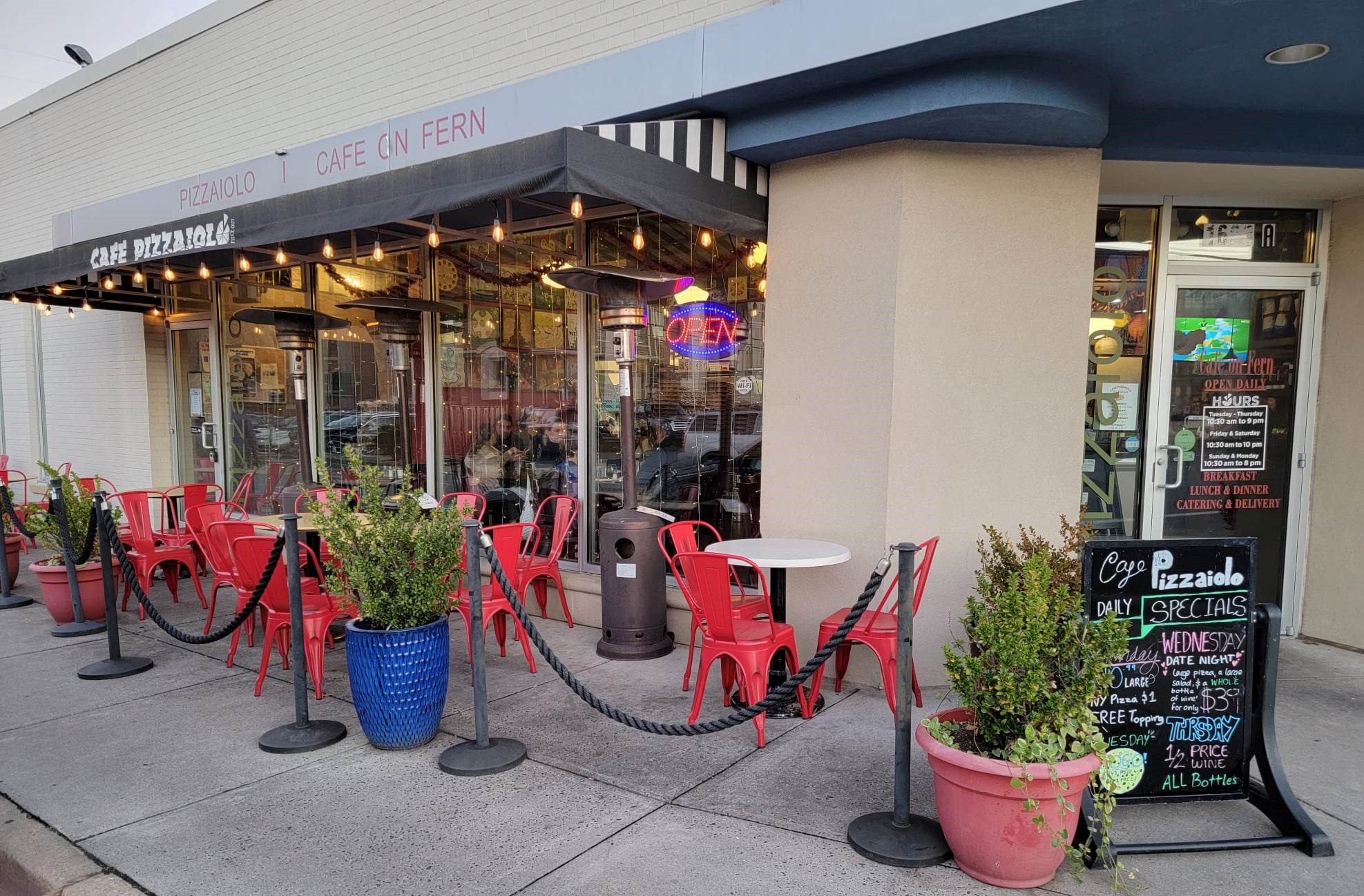 Go around the Fern St. side of the Centre and you'll find another side pizza shop Café Pizzaiollo. It's hard to believe this restaurant has been there since 2007. The owners, Larry and Christine Ponzi opened the café after perfecting their recipes to meet the pizza they left behind in NY. The restaurant also features Neapolitan style pizza and a menu of excellent Italian entrees and sandwiches. Cattywampus from the Café is St. Elmo's This the third iteration of the Ponzi's coffee shop. The shop features a variety of coffees, teas, and other beverages. There is an excellent selection of sweets and sandwiches to meet your needs.  Across the street is another long-time favorite, Rampart's Tavern & Grill. The restaurant is comprised of several dining rooms and bars. The menu is both broad and wide. The restaurant hosts a variety of specialty menus each night of the week. A neighborhood favorite is Monday night when they serve a selection of hamburgers in various garbs to meet almost any appetite. Walk a few doors down and drop in at Fern Street Gourmet. This is the place for some of the best wines and gourmet food in the area. The staff is so knowledgeable, they can select the right wine for any occasion you may be hosting or, they can suggest the perfect hostess gift.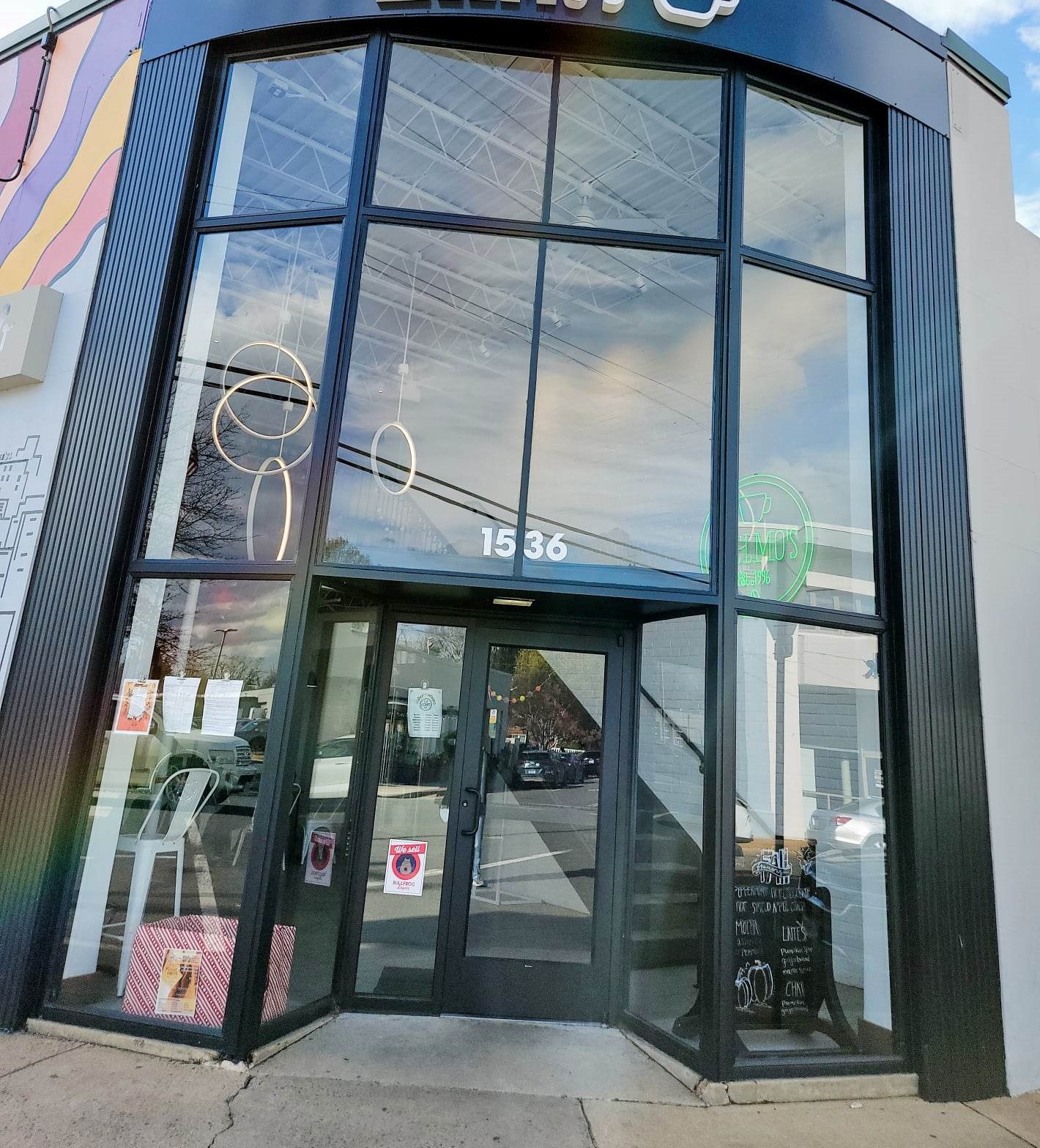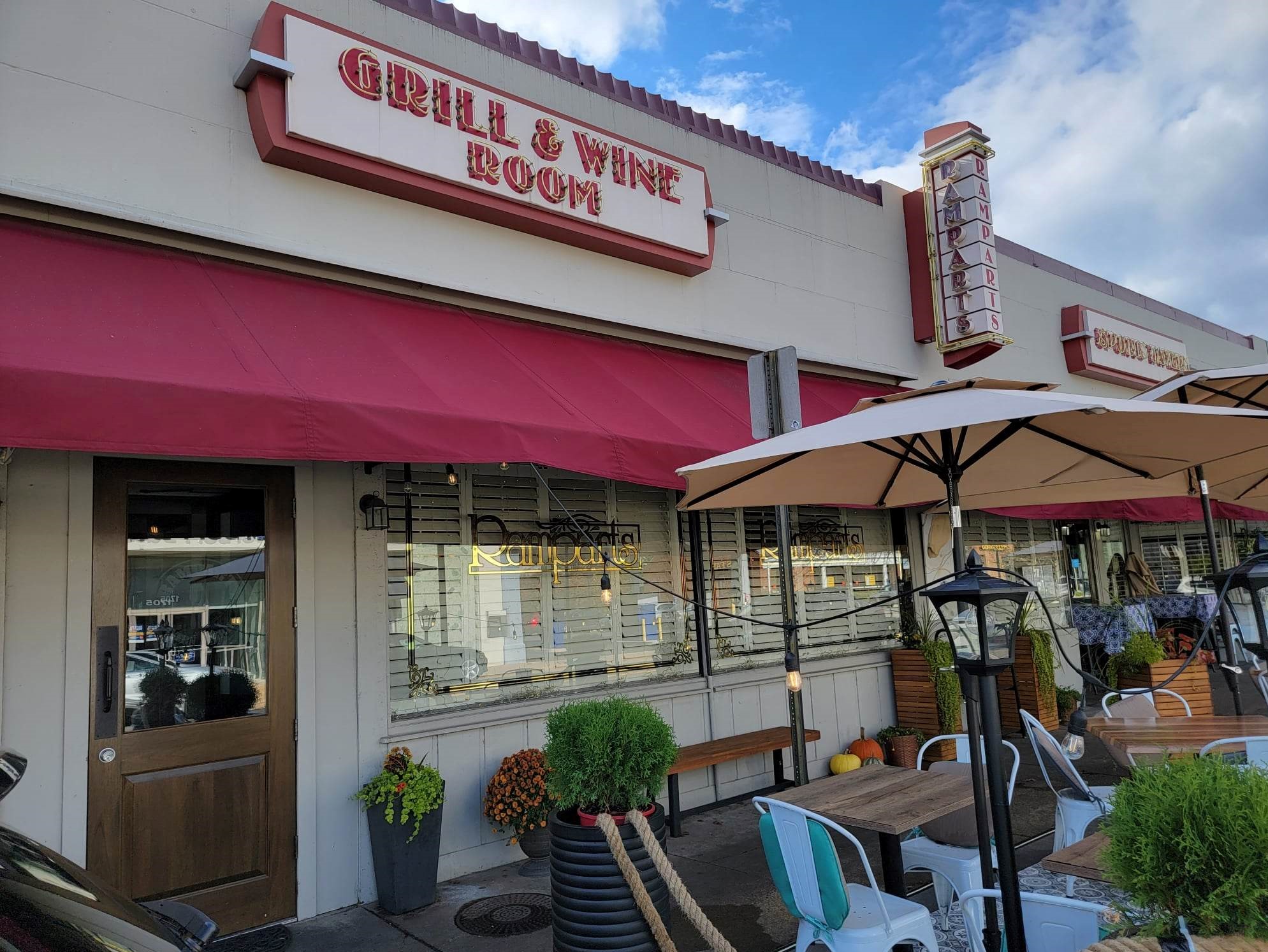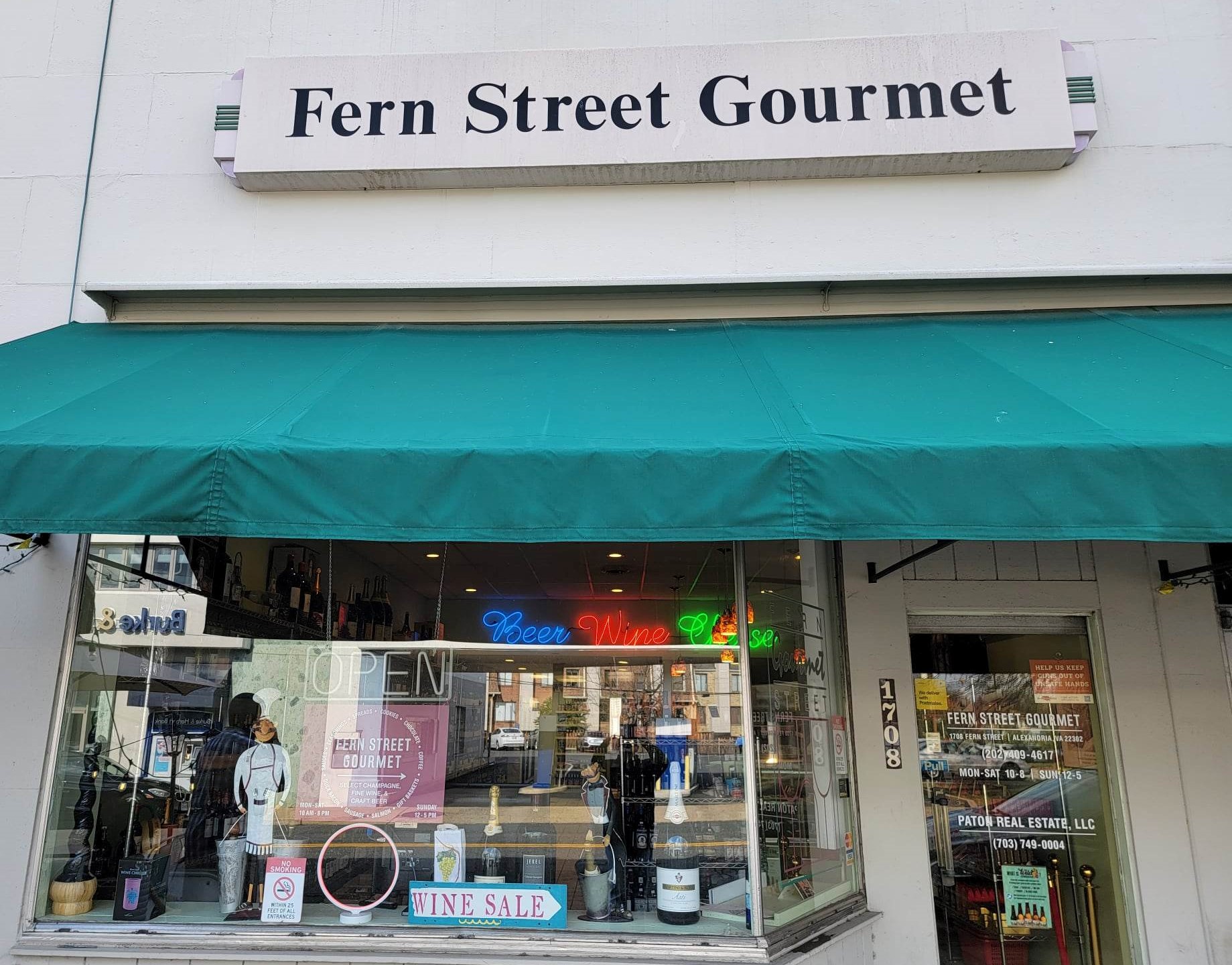 Enjoy your holidays, shop local. And, until next time, eat well and enjoy.
Do you have an interesting tidbit to share with the Foodie Newz and want to see your name in print? Contact me at [email protected]
ICYMI: Spirits Are Flowing Again at Del Ray's 'Joy on the Avenue' Holiday Bar