Foodie Newz
Trending
Spirits Are Flowing Again at Del Ray's 'Joy on the Avenue' Holiday Bar
Cocktails and Decor Get Patrons In the Mood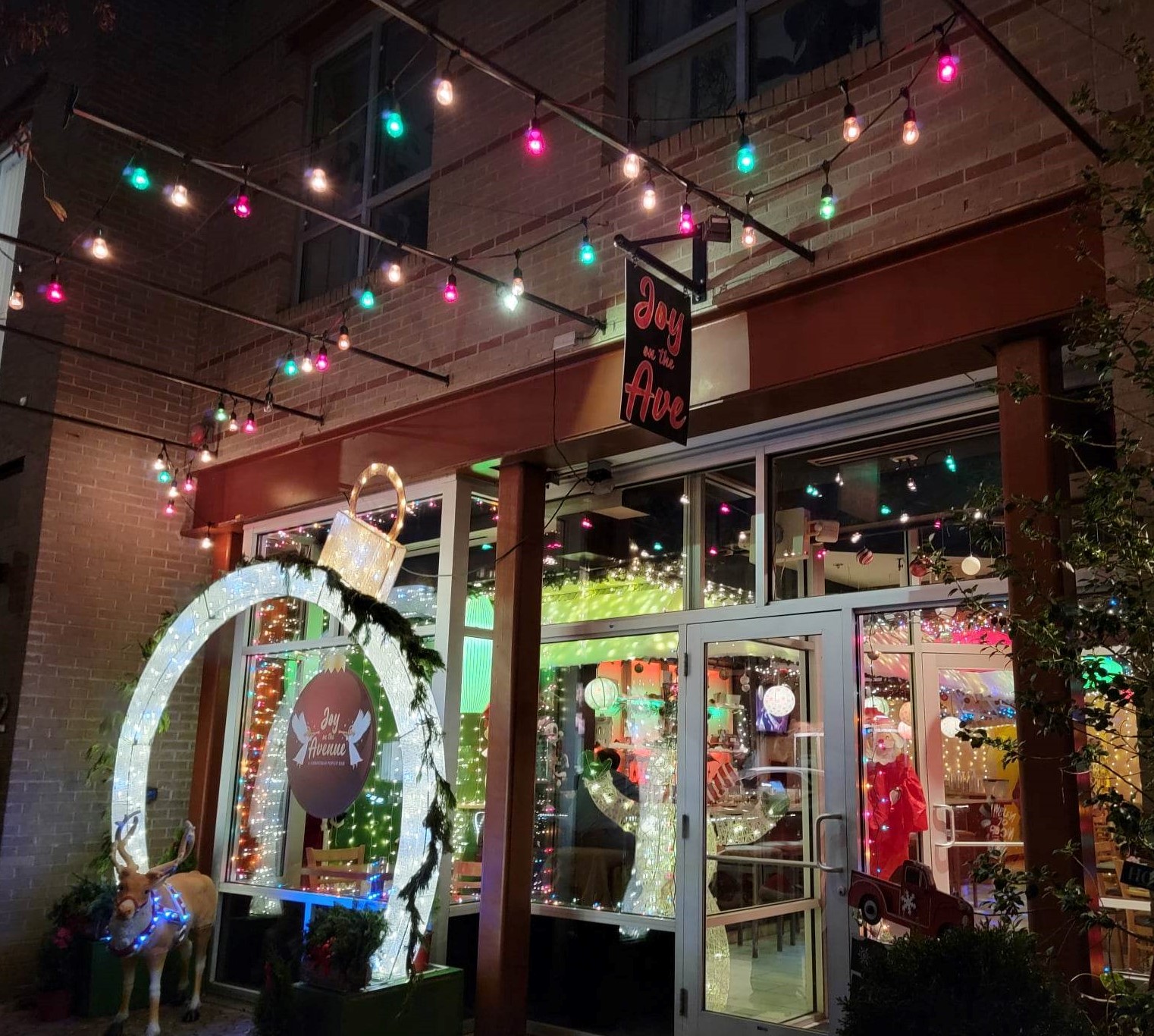 Alexandria, VA –  "We are opening [again] to bring the spirit of the holidays back to the Avenue," says Mike Anderson, one of the owners of "Joy on the Avenue," at 2312 Mt. Vernon Avenue in the Del Ray neighborhood of Alexandria. The venue,  once the home to The Sushi Bar, has been host to many seasonal pop-ups, most recently, Nightmare on the Avenue.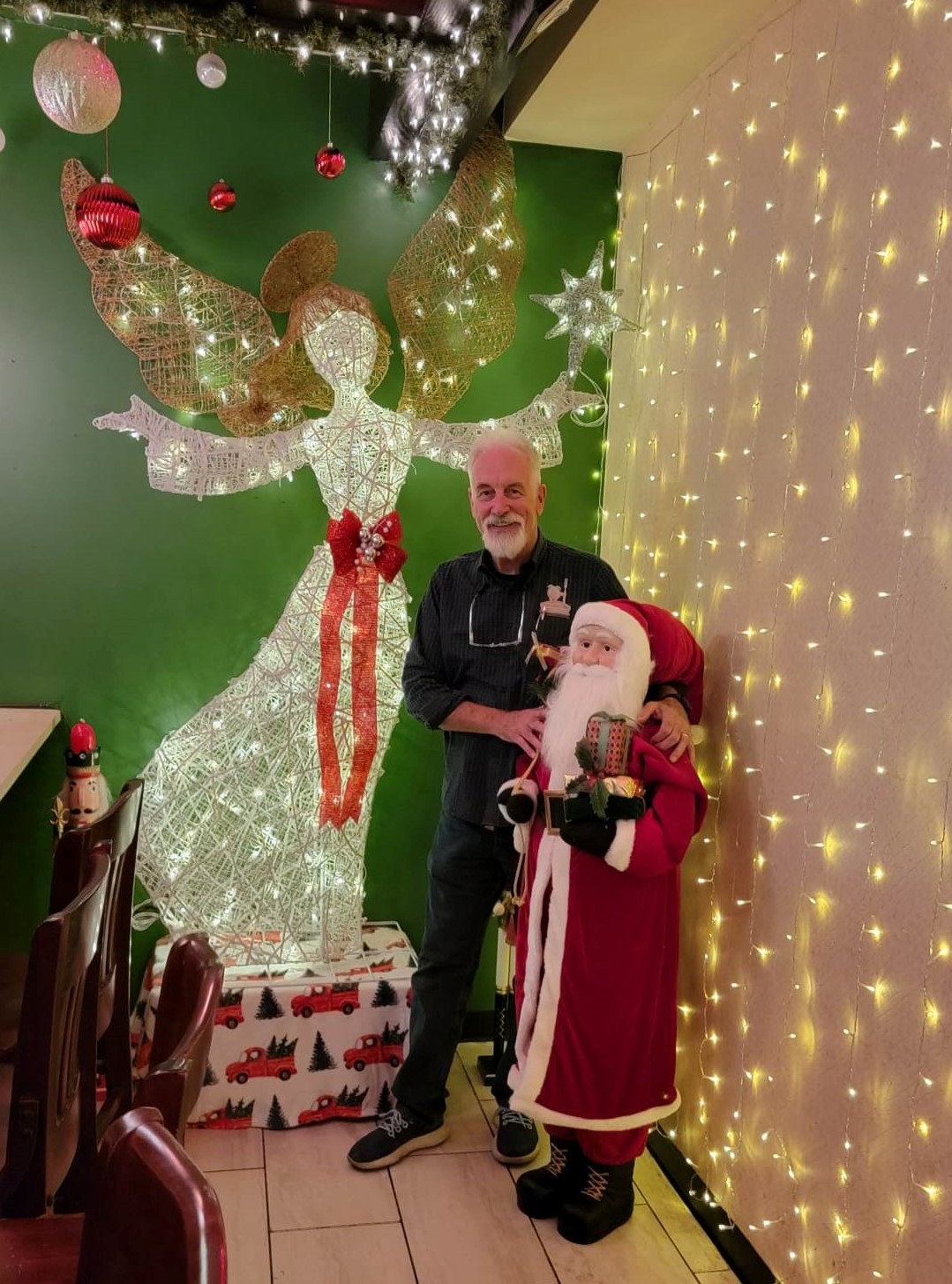 Decorations were 'hung with care" as the staff readied for the opening 5 p.m. Friday, November 18. Guests are greeted at the door by a life-size Grinch. Inside overflows with holiday greenery, twinkling lights, shiny ornaments, and plenty of angels.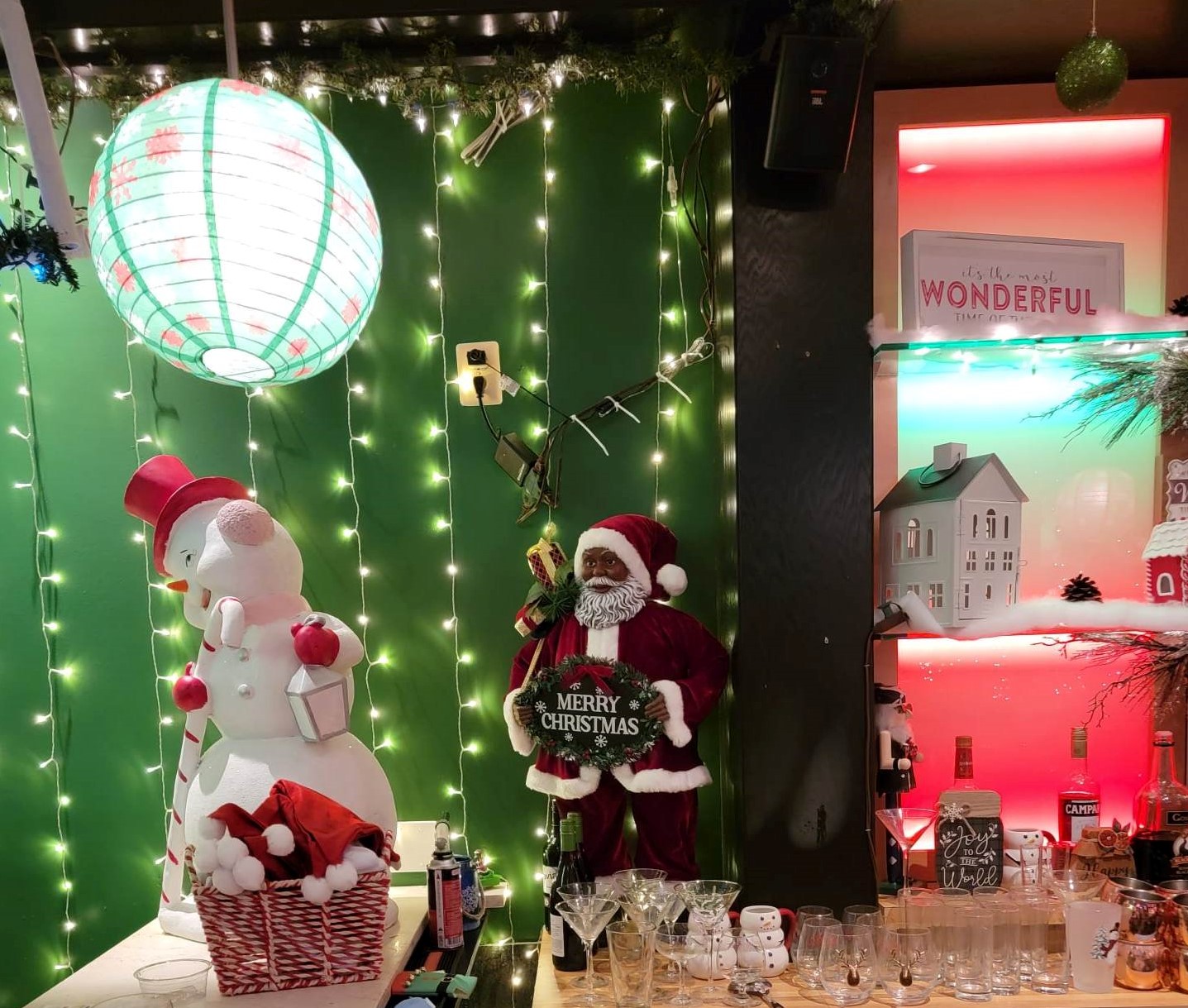 The bar menu features Joy to the Wine – choices of cava, red, rose, and white by the glass. Reinbeers include Port City Tidings, Christmas Ale, and Gingerbread Cider.  If you want to get lit, check out some of the libations created especially for the holidays. Who could resist a Yule Mule with Tito's, cran-rosemary, lime juice, and ginger beer. There's a Gingerbread G&T featuring infused Amaretto, Citadelle gin, and tonic water or a Hansel & Gretel with vanilla vodka, Kaluha, Frangelico, Amarula, gingerbread simple syrup, and a cinnamon sprinkle. Or have the extra special Youngblood Campfire Martini with vanilla vodka, heavy cream, crème de cacao, and a marshmallow toasted tableside.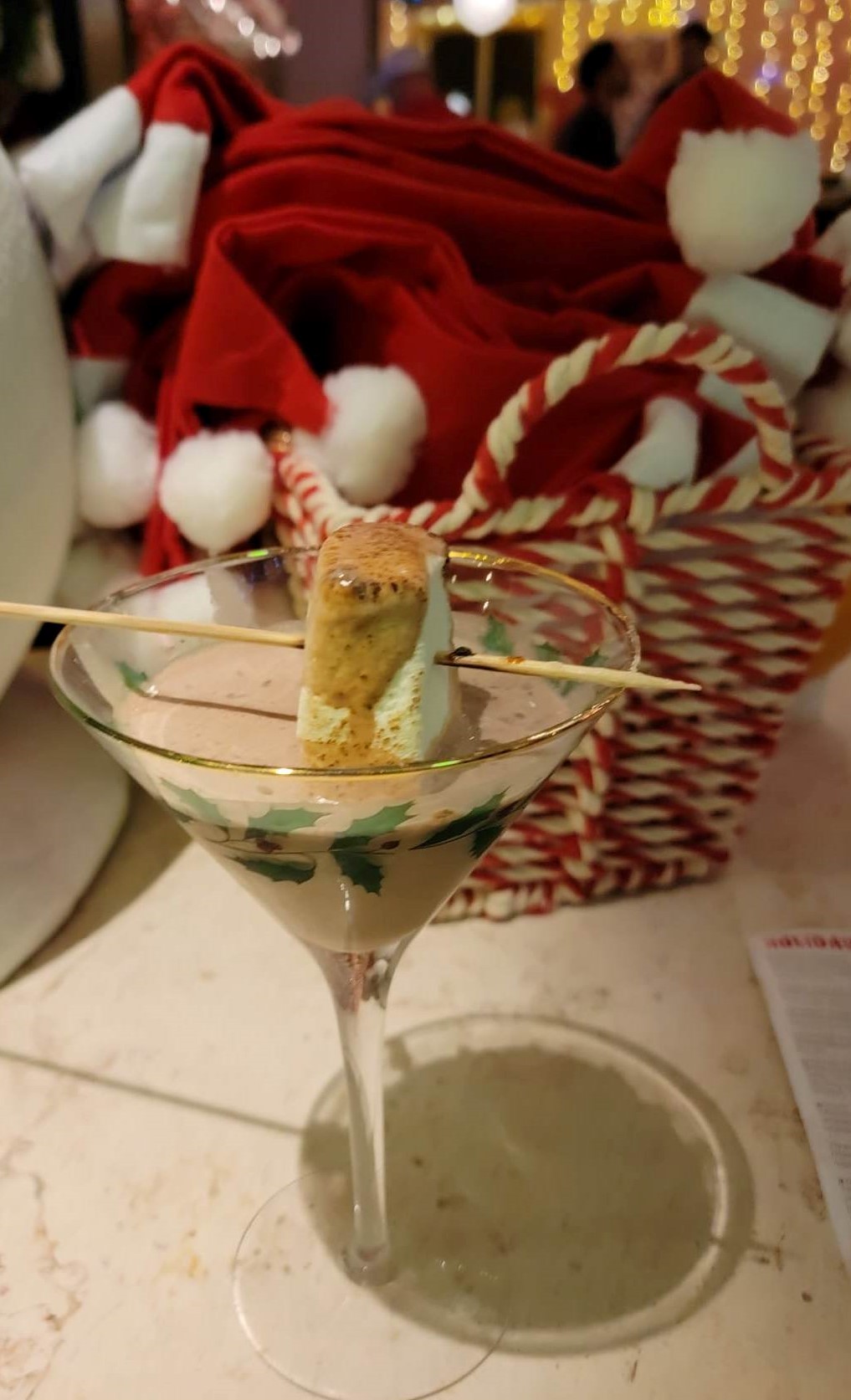 Joy on the Avenue is open Monday through Thursday, 5 p.m. – 10 p.m., Friday and Saturday, 5 p.m. – midnight.