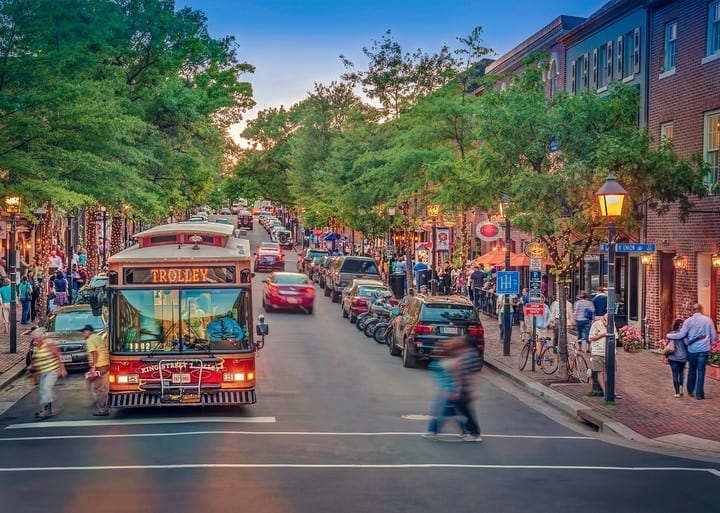 ALEXANDRIA, VA – Visit Alexandria announced this afternoon (Nov. 17) that Alexandria has been placed on Travel+Leisure magazine's list of "50 Best Places To Travel in 2023." It is the top destination in the category of "For Cultural Riches," beating out locales such as Cairo and the Nile and Havana, Cuba.
This honor follows Alexandria's selection as one of the "Best Cities in the U.S." by the same publication earlier this year.
Visit Alexandria's email blast expressed excitement over the magazine's associate editor, Liz Cantrell, picking Alexandria as her top place to visit, citing this city's rich history as a reason.
An excerpt from Cantrell's summary on Travel+ Leisure's website reads,"Alexandria is an easy city to love. But these days, the reason to go is to see how effectively the city is confronting its own history, as destinations across the American South grapple with the legacy of the Confederacy. Alexandria, which was founded as a tobacco port in 1749, was for decades of the 19th century the site of the country's largest domestic slave trade.
"Today, the Freedom House Museum has three new exhibitions honoring the people who were forcibly brought here. Meanwhile, the African American Heritage Trail, which opened in 2020, follows the Potomac River and encompasses nearly 200 years of history at 11 stops, such as the Torpedo Factory, where many Black men and women worked during World War II."
Read the complete post at travelandleisure.com/best-places-to-go-2023-6827750.
Del Pepper Named Grand Marshal for Alexandria Scottish Christmas Walk Parade